2018 Ashley Waco Commits To University Of Pennsylvania
We see many multi-sport athletes excel in softball, and Ashley Waco is one of them. A former soccer standout, Waco has flourished since switching her focus to softball, highlighted by her class of 2018 commitment to the University of Pennsylvania in December. The Harvard-Westlake High School junior infielder describes exactly why she decided to journey from Los Angeles to the East Coast to continue her education and softball career at UPenn.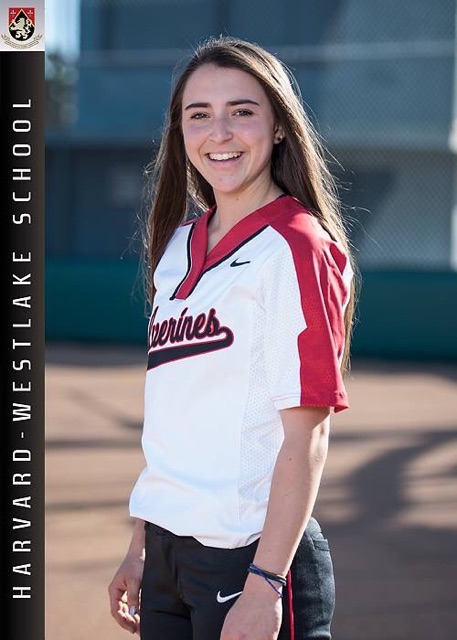 FloSoftball: When did you know you wanted to play college softball? What was the turning point?
Ashley Waco: I have a very strong background in club soccer. When I was younger, that's where I saw my future going. This idea essentially shifted over the course of a couple weeks. The first major factor that led to this shift was that my all-star team had just gone undefeated and won state over the summer. Like I said, I am very competitive, and winning so much had me very excited about softball. I think at this point I was finally old enough to realize how good I was at softball and became interested in how far I could take it. The second moment that I can remember as a big turning point was the UCLA softball camp I went to that same summer. The team aspect and camaraderie between a college team really made me realize how much fun I have with my own teammates. I realized then that I wanted that to be my college experience. Since then, the bonds I have formed in softball and friends I had made through playing the sport have become some of the most important people in my life.

Why did you choose the University of Pennsylvania?
UPenn had everything I was initially looking for. As I said in my interview a few years ago, my goal has always been to find the right school for me academically where I could also have the most competitive softball experience. UPenn seemed to have the best balance of both and also the major I am looking to pursue. I heard a lot of people tell me, "You know it's home when you step on campus." Although I was always doubtful of this, it did ring true for me in Pennsylvania. I felt so comfortable when I went to visit; it really did feel like it could be my home. I'm from Los Angeles, so I did know going into the recruiting process that I wanted to end up at a college near a city. The city of Philadelphia really impressed me, and I loved being in such close proximity, but also having a separate college campus. I also know of three other Southern California girls committed to Penn, two of them being my current teammates. In the end, they only made this decision easier for me. Ultimately, I felt that I could fit in well with the athletic community.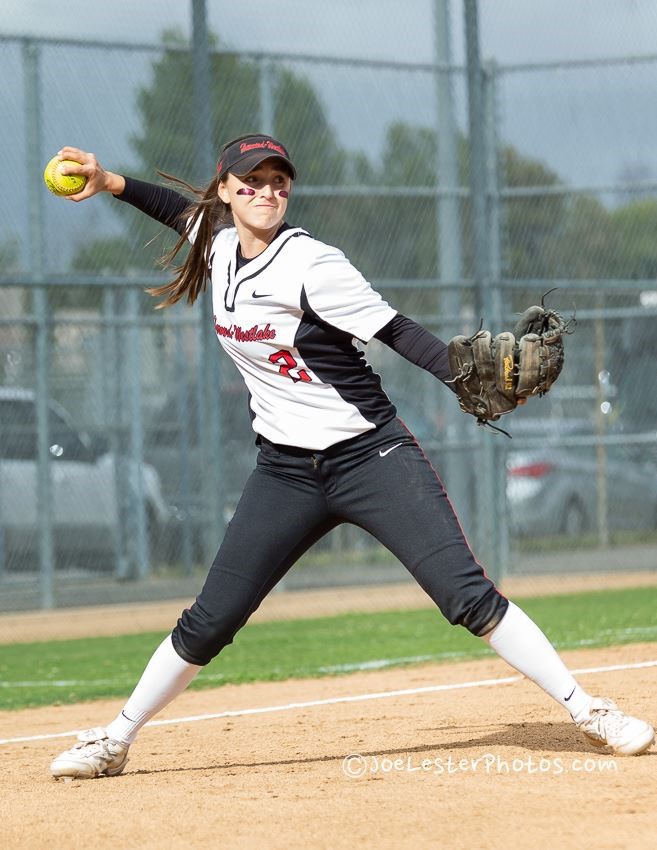 Another big factor in my decision was the aspect of competing in the Ivy League. I come from a very competitive and athletic-oriented family. I see Penn as an opportunity to play DI softball and as well as getting the chance to win an Ivy League title.

What has you most excited about going into college?
I've lived in the same house my whole life, so I'm excited to experience a new city in college. I am also looking forward to meeting new people at a school that's is very diverse and filled with interesting individuals. And of course, I'm most excited to play. I fell in love with the field and backdrop at UPenn, and I cannot wait to start playing there.

How did you narrow down the schools you would be most interested in?
Around the time I committed, the recruiting process seemed to speed up. A lot of schools were looking to finish their 2018 recruiting class at the time. As I was narrowing down my schools, my options became very clear. I had visited a lot of schools on the East Coast, and it seemed very clear to me that Penn felt the most like a home far away from home. I am very close to my family, so the others schools that I was considering were ones where my family would have had the chance to see me play at. Ultimately, when I did get the offer from Penn, my family and I decided it was the opportunity that I would be able to make the most of; I then accepted right away.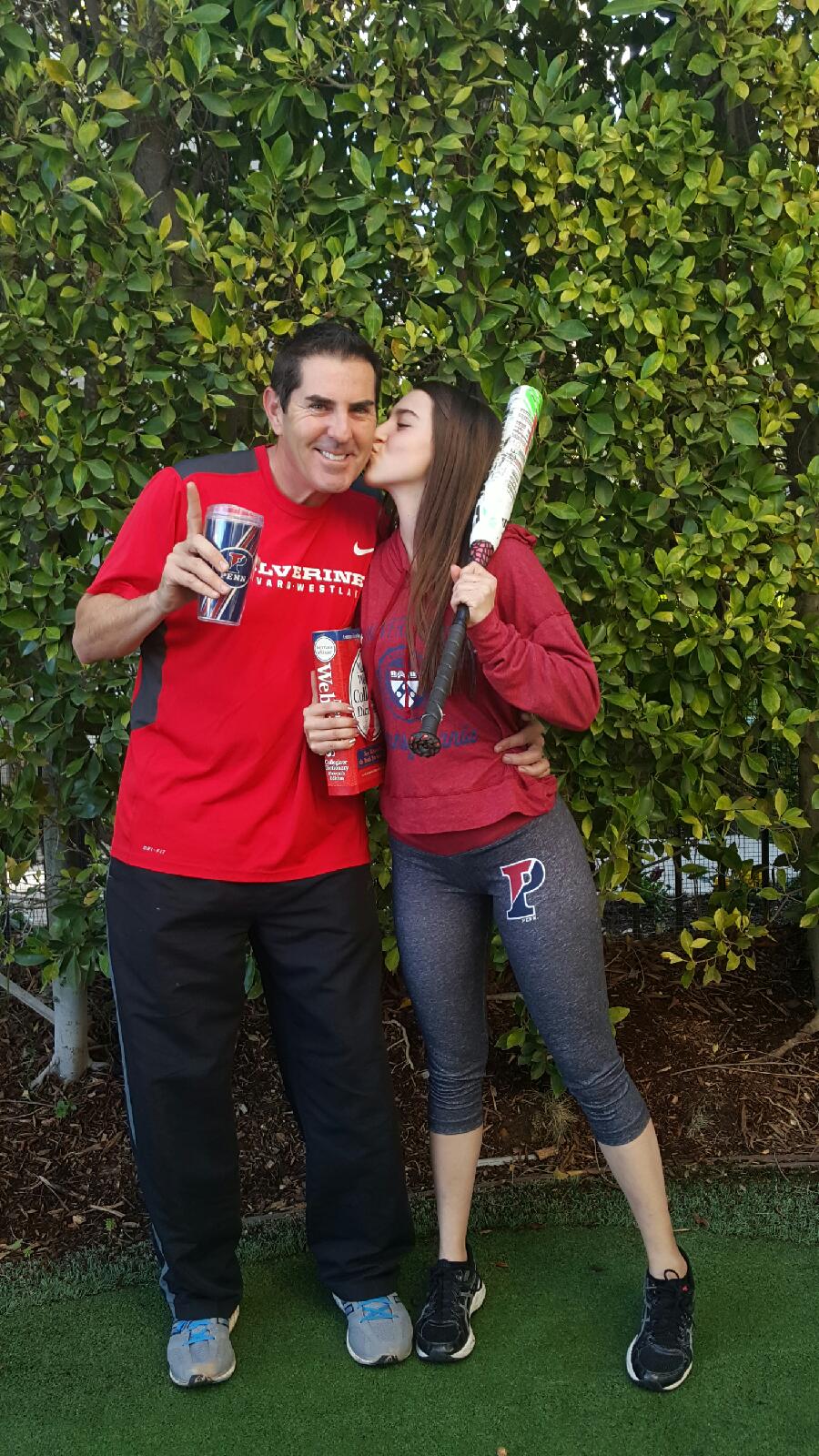 What motivates or inspires you?
My motivation and inspiration has always been my dad. He originally got me into softball and has been my coach ever since. He is definitely my role model both in sports and in life. In a way, I am following directly in his footsteps as he played baseball under the Phillies in Pennsylvania too. I've always been motivated by him and couldn't be more grateful to have him in my life to guide me. We are very similar types of players, so he always helped when I would get discouraged about the game. I was never the biggest player on the field, so he has always taught me to use my athletic ability in order to become most effective in my game. I can truly say I wouldn't be where I am today without him.





Like What You See?
Sign up for the FloSoftball newsletter for instant access to: Breaking News, Live Streams, Rankings, Technique Videos and more!