Event Hub
Club Spotlight: CA Breeze Birch Continues 30-Year Tradition
CA Breeze Birch has embarked on a very successful summer so far qualifying for WFC, PGF and USA Softball nationals as a first year 14U team. At the helm of their organization, Jennifer Birch, former Oklahoma pitcher teaches Breeze the work ethic it takes to compete at the highest level and the importance of team.




When did the team/program start and how/why did it come to be? The team started in Fall 2013 as a 10U team. As a former CA Breeze player, Coach Birch had the opportunity to coach her daughter at the same organization in which she played.

Where are you based?Where do your athletes come from (all locally, some out of state?) We are based out of Sacramento, Calif. however we have players from all over Northern CA.

What was the purpose of creating the team (showcase players, win titles, develop skills, etc.)? The team was created because Coach Birch wanted to teach these local players what it takes to compete and to play at the next level. Our ultimate goal would be to see every player on the team playing at the college level.

What have been some of your successes in terms of winning or placing at events? Some of our biggest accomplishments have been winning the 12U bracket at Zoom into June and winning the Ohana Tigers winter classic in 2016. Both of those events had many of the top 20 ranked teams in the country. As a first year 14U team in Fall 2016 we were invited to multiple PGF invite only events in which we competed very well. At the PGF Ultimate Challenge we upset Batbusters Campbell 02 in pool play and finished the event in 2nd place. This season we also went 5-0 at Zoom into June 14U.

What makes the organization unique? CA Breeze has been a top organization in the Sacramento area for 30 years. Breeze has focused on staying a local Northern CA organization and only has one team for each birth year/graduation year.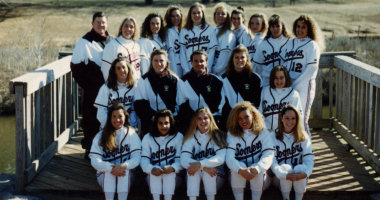 What's your softball background and how did you get to the point of leading the team? Coach Jennifer Birch is a former Breeze player and a former Oklahoma Sooners player. Coach Birch was a pitcher for the Sooners from 1991-1995 along side FSU Head Coach Lonni Alameda. Coach Birch coached at the varsity high school level for 16 years before moving to the competitive travel ball level.

How many teams are there in the organization overall? CA Breeze has 8 teams in the organization. 9U Reinhardt-Hayes ('07), 10U Towne ('06), 11U Buck ('05), 12U Fernald ('04), 13U Birch ('03), 14U Adams ('02), 16U Warren ('01) and 18U Jaquez ('00).

Has there been a key moment or defining experience in the team's history? A defining moment for our team was this season when as a first year 14U team we qualified for three national championships. We first earned a paid berth to the USA Elite Select WFC in Kansas City by going 5-0 in the qualifier, we then earned a premier berth to the PGF National Championship in Huntington Beach by going 4-0 in the Arizona qualifier, and most recently we earned a paid berth to the USA Softball Nationals in Tennessee by going 6-0 in the greater Sacramento association championships.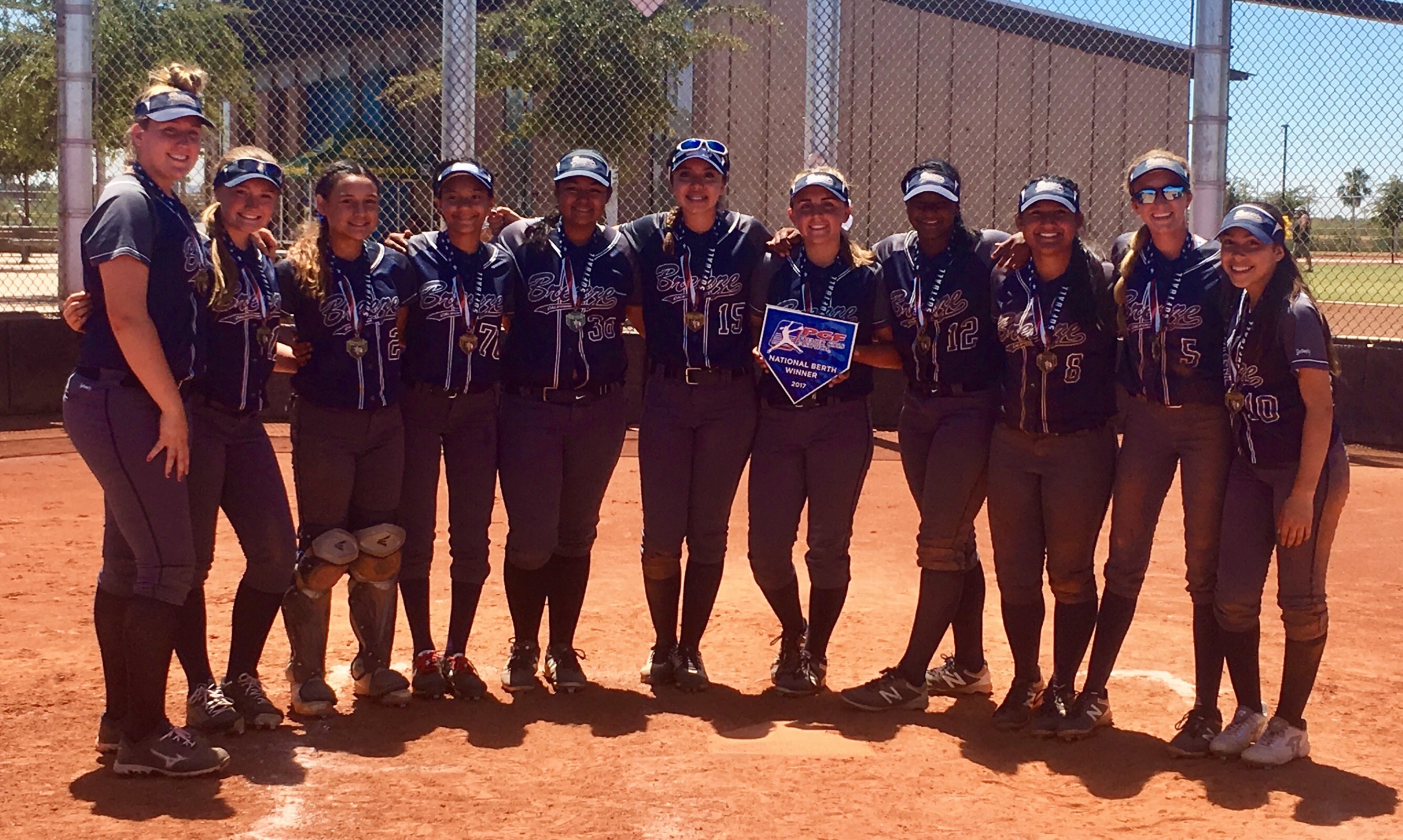 What is your primary focus or goal with this team? One of the primary things we focus on is to teach the girls to compete in every game no matter the opponent. We want the girls to understand that good is not good enough. There is always room to grow and get better.

What do you think are the strengths of the team? Our team strengths include team chemistry and holding each other accountable. The sisterhood that the girls have created has helped them in pushing each other to be the best and wanting to fight together. These girls are all team players and they never give up on each other.

If there is one thing you would say that separates you from other club programs, what would it be? One thing that separates us from other club programs is that we have had consistency in coaching. Coach Birch has been with this team from the start of 10U and she plans to coach these girls with the Breeze organization all the way through 18U.

Anything else interesting or fun that I could use to portray your team as a top organization? All the girls on the team have a group text message in which they send weekly work out updates outside of practices. They video tape their lessons and personal workouts and send it to each other. They do this to keep each other accountable and so they all know how hard they each work to be successful. Coach Birch also gives out a practice prize at each practice to the player who worked the hardest. These small things have really helped push all the girls to work hard on a daily basis.



Meet CA Breeze - Birch

#1 - Jenna Birch, RHP/3B/2B, 2022 uncommitted
This four year starter in the circle has been the foundation for this Breeze team. She's consistent, she hits her spots, and she's a fierce competitor. Jenna has dominated in the circle with 139 strikeouts for the season and can hold her own at the plate as she's hit multiple home runs on the season.

#2 - Lauren Asia, C/OF, 2022 uncommitted
Lauren has been our most consistent hitter for the past four years coming up big in many situations. She plays like a beast behind the plate and she's a fierce competitor that most opponents fear at the plate. Lauren is one of the main reasons why this Breeze team has been successful.

#3 - Daniela Guerrera, OF/2B, 2021 uncommitted
Dani is a three year starter in the outfield who's got a great arm and has the ability to make big plays in the clutch. She's a one of a kind player with a great attitude who is willing to do anything to help her team be successful.

#5 - Rachael Bles, SS/2B, 2021 uncommitted
Rachael is a team leader in the infield with great range and a strong arm. This girl is one of the team's hardest workers and is the epitome of a team player. Stepping in to the shortstop position mid season, she a natural and has done a phenomenal job leading the infield.

#8 - Logan Asia, 1B, 2021 uncommitted
Logan is a power hitter who leads the team in doubles this season with 19 and also leads her team in stolen bases with 37 on the season. Defensively she gets the job done as well as she has the highest fielding percentage on the team at .984.

#10 - Claudia Medina, 2B/SS, 2021 uncommitted
Claudia is a new addition to the team who has quickly earned her spot at second base. She's a great hitter at the plate and she's not afraid to get dirty. Her first event with the team was Zoom into June where she hit .833 for the weekend.

#11 - Kyra Gooler, OF, 2021 uncommitted
Kyra is another new addition to the team. She's an aggressive hitter who hits for power and she came up big helping the team earn their berth to PGF nationals. Defensively Kyra gives 100% to every ball all the time and she has the ability to get the team pumped up.

#12 - Jayla Castro, OF/C, 2021 uncommitted
Jayla has natural power at the plate and she has the ability to hit the long ball. In the outfield she's got one of the strongest arms and it's not uncommon to see her come up with the big play under pressure. Jayla has the potential to be one of the best in the game as she continues to grow and learn the game.

#15 - Serena Shine, OF, 2021 uncommitted
Serena is a four year starter in the outfield who stands tall as a strong left handed slapper. She leads the team this season in batting average at .467 as her speed never slumps. She has the ability to turn a routine ground ball into a hit. Serena's speed is something special that allows her to be one of the toughest outs to get for most opponents.

#37 - Jazlyn Kalehuawehe, 3B/1B, 2021 uncommitted
Jazzy is another one of the team power hitters who has stepped up to lead this Breeze team. She leads the team with 9 home runs and has 55 RBI's on the season. Jazzy is also an excellent third baseman and is one of the greatest girls I've had the privilege of coaching for the past 20 years.

#77 - Caroline Evans, LHP/1B, 2021 uncommitted
Caroline is a 5'10" hard throwing left handed pitcher who has the presence of a savage beast on the mound. Throwing 60-63 mph Caroline can move the ball all over the zone keeping hitters off balance. Offensively, she's a power hitter at the plate and she's hit multiple home runs on the year.





Get More From FloSoftball!
Sign up for the FloSoftball newsletter for instant access to: Breaking News, Live Streams, Rankings, Technique Videos and more!