2023 THE Spring Games Opening Weekend
Four Bold Predictions For The 2023 College Softball Season
Four Bold Predictions For The 2023 College Softball Season
Every college softball season is bound for a surprise or two. The trick is calling those moments before they happen. See some bold predictions for 2023.
Jan 4, 2023
by Briar Napier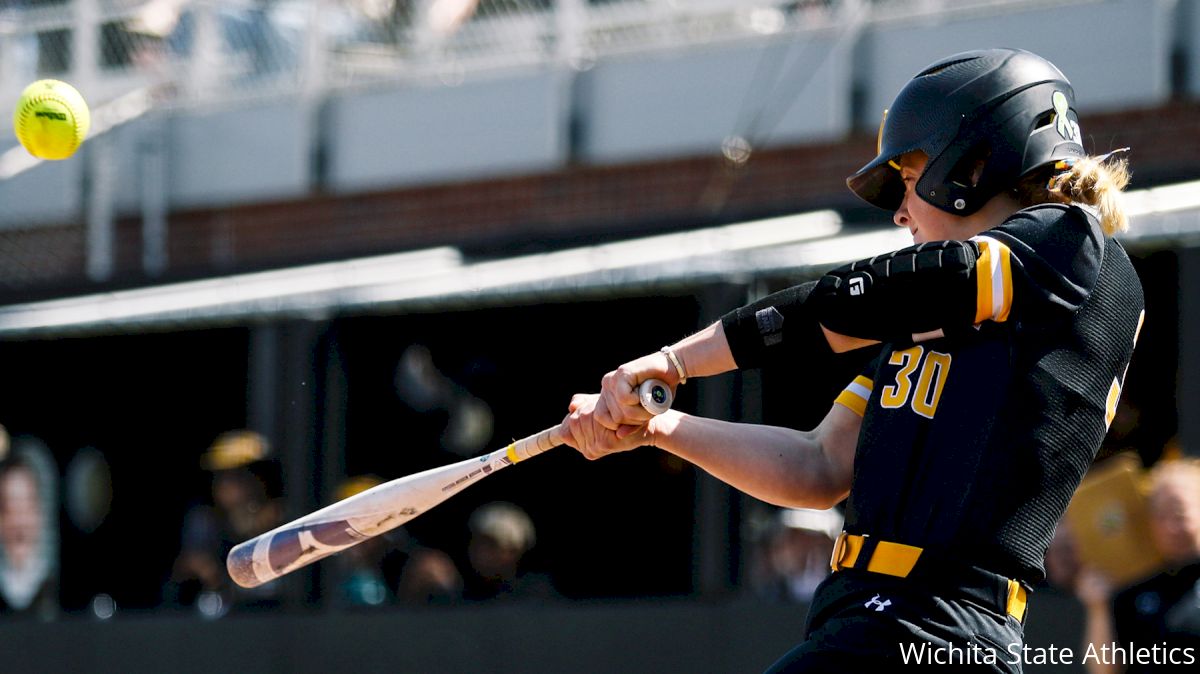 Every college softball season is bound for a surprise or two. The trick is calling those moments before they happen.
Picking Oklahoma to win last season's national championship, after the greatest hitting campaign in the sport's history, wouldn't have gotten you long odds, but perhaps picking unseeded Texas to be playing the Sooners for a national title would have.
As would have slotting OU to be the only program out of the NCAA Tournament's top-4 seeds to even make the WCWS - or having No. 2 Florida State not even make it out of its regional.
Yeah, it's safe to say few things are certain in college softball. Expect the unexpected, even if it seems unlikely or implausible sometimes.
Here are four bold predictions to watch out for during the 2023 college softball season. Games will be streamed live on FloSoftball.
An Oklahoma Player Will Not Lead The Country In Home Runs
This prediction has perhaps the biggest ability of the list to blow up in the writer's face. After all, even with the graduation of all-time home run leader Jocelyn Alo - who led the country in home runs in back-to-back seasons in 2021 and 2022 - Oklahoma still has two returners who finished among the top 10 in home runs last season. The two sluggers are Tiare Jennings (29, third) and Grace Lyons (23, tied-eighth).
𝐌𝐢𝐜'𝐝 𝐔𝐩 𝐰𝐢𝐭𝐡 𝐓𝐢𝐚𝐫𝐞 🎙️

Warning: loud noises 🗣️@_tiarejennings | #ChampionshipMindset pic.twitter.com/QDS79eXa4v

— Oklahoma Softball (@OU_Softball) October 13, 2022
But a major difference from Alo's two first-place seasons was how close her competition was to her.
In 2021, Alo led second-place Jennings by seven homers and was nine ahead of non-OU foes Arkansas' Braxton Burnside and Texas A&M's Haley Lee, who both had 25.
In 2022, Alo only led non-OU players in homers by one. Wichita State's Addison Barnard (33 home runs in 2022) was Alo's closest rival and very well could be the new favorite to take the title now that Alo's legendary college career is finished.
But keep an eye on the likes of Miami (Ohio)'s Karli Spaid (28 home runs last year), Washington slugger and reigning Pac-12 Player of the Year/Triple Crown winner Baylee Klingler and talented Arizona junior Allie Skaggs (both 24).
Multiple First-Time Qualifiers Will Make The Women's College World Series
Nowadays, it's a bit rare for even one college softball program to be making its first appearance at a Women's College World Series, something that did not happen a season ago. But two? That hasn't occurred in Oklahoma City since 2008, when Florida and Virginia Tech qualified for the biggest stage in college softball for the very first time.
But here's why there is some reason to believe - four programs (UCF, Duke, Clemson and Mississippi State) made the Super Regionals for the first time in program history a year ago, while another program (Arkansas) made its third trip to the round since 2018, though the Razorbacks still are waiting for their first trip to OKC.
Win every league series ✔️ pic.twitter.com/3xIAgPyM6y

— Arkansas Razorback Softball (@RazorbackSB) December 27, 2022
On top of all of that, last season perhaps was the most monumental year for unseeded teams, as three made the WCWS (Texas, Arizona and Oregon State), with the Longhorns going a step further and becoming the first team in history to qualify for the championship series as an unseeded school.
So, which teams are worth watching for similar runs, particularly those that haven't appeared in a WCWS before?
Arkansas, the two-time defending Southeastern Conference champion, comes to mind as the next in line, but the Golden Knights deserve a shout, as well, as they return four of their top-5 hitters following a 49-win campaign. That list includes junior utility Jada Cody (.361 average, 15 home runs, 75 RBIs).
There's always a looming chance of the mid-major getting hot at the right time, too, a la James Madison's magical run to the WCWS semifinals in 2021 at the Dukes' first time of asking.
Michigan Wins The Big Ten - Even After Carol Hutchins' Retirement
There's a particularly intriguing storyline with a storied program in college softball this season: What's going to become of Michigan?
The 2005 national champion and 12-time WCWS qualifier saw the architect of its program, Carol Hutchins, retire after 38 seasons in Ann Arbor. She left as the winningest coach in NCAA history.
The Wolverines now will have a new name leading the dugout for the first time in nearly four decades, but if Big Ten teams are expecting a decline from the Wolverines, they're bound to be sorely mistaken.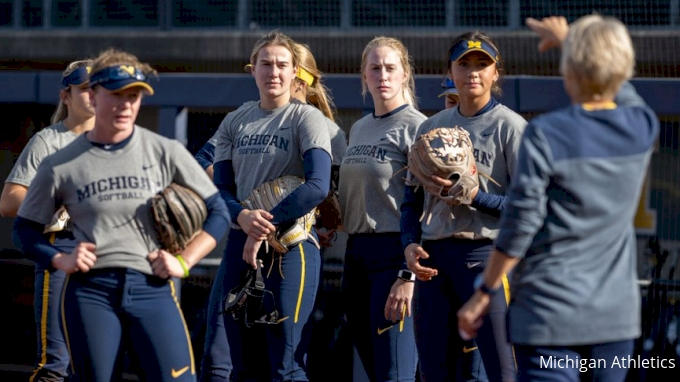 The program's current head coach is Bonnie Tholl, who had spent 30 years under Hutchins' wing as an assistant coach and was right at the forefront of some of the most magical moments in program history.
She also has been the program's recruiting coordinator, being heavily responsible for bringing in 63 of Michigan's 69 All-Americans in the team's history, so for the time being, Wolverines teams are merely going to be reloading rather than rebuilding.
It helps that the 2023 edition should be very good, too.
Michigan went 38-18 last year and will return a wealth of talent, including first-team All-Big Ten pick Lexie Blair (.375 career average) and senior second-team All-Big Ten selection Audrey LeClair (.323 average last season), putting the Wolverines at the forefront of the discussion in the preseason as contenders in the league once again.
A 50-Win Team Will Come From The Mid-Major Ranks
For this article's purposes, "mid-major" is considered any program outside of the Power Five conferences.
A 50-win team hasn't come from outside that realm since Louisiana and James Madison both achieved the feat during the 2019 season, though a few came close last season, including UCF, South Carolina Upstate and Louisiana (again), all of which had at least 47 victories.
For a mid-major team to reach the 50-win mark, a few things need to come together. Having talented players, obviously, is one, but so is being perfect or near-perfect in conference play, with minimal nonconference slipups.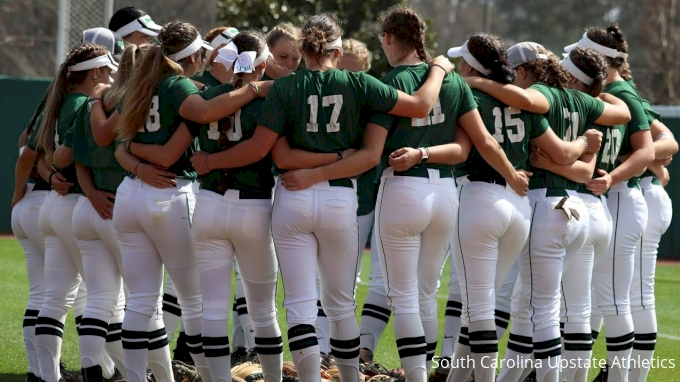 Any, or all, of the three teams listed above as being near-misses for the 50-win milestone are in good positions to fight for that figure once again, thanks to returning talent, history as a mid-major power (such as Louisiana, which has made six WCWS appearances) or some combination of the two, but the best situation has to belong to Upstate.
The Spartans return their top-8 hitters from a season ago, with reliable contact and power alike, and they have a bit of revenge on their minds, as they were shockingly eliminated from the Big South Conference tournament after losses to Campbell and Longwood, seeing Upstate miss out the NCAA Tournament and possibly the 50-win mark, as well.
Keep an eye out for other loaded mid-majors to pop up throughout the season, including frequent 50-game winner James Madison (2016, 2017 and 2019), too, which plays its first year in the Sun Belt Conference, after moving from the Colonial Athletic Association.