❤️ February Is For College Softball Lovers ❤️
Six Breakout College Softball Pitchers To Watch In 2023
Six Breakout College Softball Pitchers To Watch In 2023
With the college softball season just around the corner, there's no shortage of great pitchers who will be sitting down batters throughout the 2023 season.
Jan 5, 2023
by Ron Balaskovitz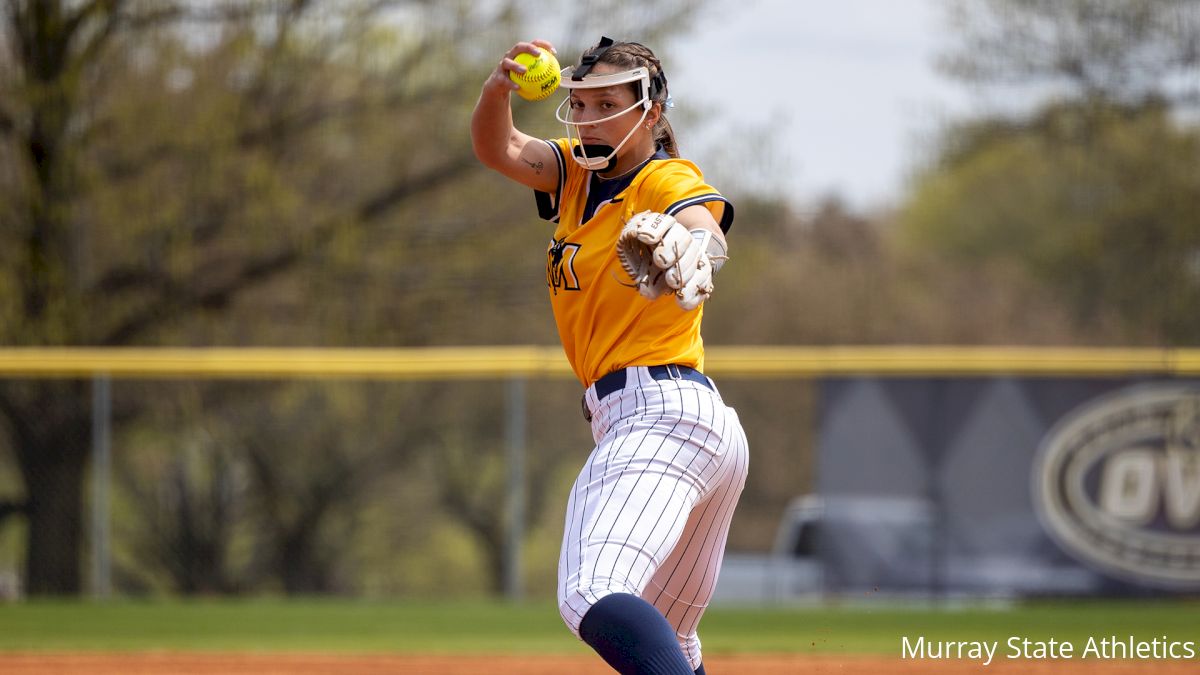 With the college softball season just around the corner, there's no shortage of great pitchers who will be sitting down batters throughout the 2023 season.
From young pitchers who burst onto the scene last season to seniors looking to make their marks after a change of scenery.
Softball also is unique in how pitchers can dominate a game or even a season.
Unlike their baseball counterparts, a team can get by with one or two dominant pitchers, who end up throwing the majority of the innings in conference and tournament play.
Here's a look at six pitchers to keep an eye on as the 2023 collegiate softball season draws closer.
Courtney Coppersmith, Graduate Senior, UMBC
Coppersmith was part of a strong 1-2 combo for the Retrievers, along with Kya Matter, but it was Coppersmith who took home the ECAC Pitcher of the Year honors.
She posted a 0.78 ERA last season, fanning 219 batters in just 116 innings of work, nearly two an inning.
Despite those sterling marks, she was 11-5 on a UMBC team that struggled at the plate, picking up three of those wins via a perfect game and two no-hitters.
Coppersmith was just as dominant coming on to finish out games, recording six saves last season, which was tied for second most in the country.
Kamryn Meyer, Senior, Omaha
An All-Summit League pick, Meyer was among the top 10 in the nation last year in shutouts (12) and strikeouts (285) on her way to a dominating 22-7 mark.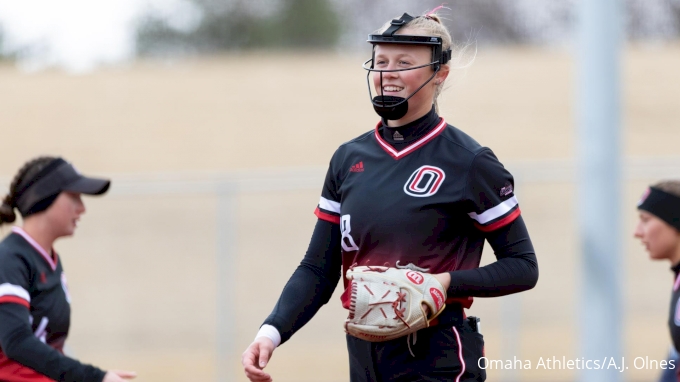 Meyer was a workhorse from Omaha last season, logging 178.2 innings of work and giving up less than four hits per game.
Meyer logged a no-hitter and two one-hitters during a dominant stretch of Summit League play.
Hannah James, Senior, Murray State
James dominated the Ohio Valley Conference with a combination of power and control last season on her way to taking home the league's pitcher-of-the-year honor.
During her junior season, she posted over 194 innings, fanned 234 batters and held opponents to a 1.15 ERA and .167 batting average.
As if that wasn't impressive enough, despite her power and nearly 200 innings, James walked just 25 batters for the season, finishing the year with a 20-6 record.
Tori Kniesche, Junior, South Dakota State
Kniesche was an All-Midwest Region pick last season, and with good reason, after a season that included one of the most dominant 24 hours in the country.
Another record for TK! 👏

Tori Kniesche set a new single-season best with 268 strikeouts on the year!#GoJacks 🐰 pic.twitter.com/SQ6voUtVG6

— Jackrabbit Softball (@GoJacksSB) May 23, 2022
While leading the Jackrabbits to an 18-5 mark that included a 1.42 ERA, Kniesche was the only pitcher in the country last season to record back-to-back no-hitters, blanking St. Thomas on consecutive days. She had three no-hitters for the season.
Those no-nos were part of a year that saw her amass 10 shutouts and 18 complete games, along with 268 strikeouts.
Allison Boaz, Senior, Boston
An All-Region pick, along with being the Patriot League Pitcher of the Year, Boaz dominated conference opponents like few others did a season ago.
The senior-to-be was 8-0 against Patriot League opponents last season, seeing her earn Pitcher of the Week five times.
Add it all up, and it was a year that saw her finish 22-6, putting her among the top 10 in wins, post a 1.42 ERA and finish with eight complete-game shutouts.
Sarah Haendiges, Sophomore, Oregon State
Haendiges is different from every other pitcher on this list in that she is the rare softball pitcher who doesn't dominate with strikeouts, instead relying on soft contact and the defense behind her.
During her freshman season, she was a second-team Pac 12 pick and made the All-Freshman team after going 13-7 with a 1.68 ERA for the Beavers.
She's the only pitcher on this list to strike out less than a batter an inning, fanning 133 in 141 innings of work, but walking just 31 batters.
After a season that saw 10 complete games, seven shutouts and three saves, she's the ace of an Oregon State team looking to make a postseason run.