ACC
Heading Into Year 4, Clemson Has Already Built A Powerhouse
Heading Into Year 4, Clemson Has Already Built A Powerhouse
Launched in 2020, Clemson heads into just its fourth year built to contend for the Women's College World Series.
Jan 13, 2023
by Kyle Kensing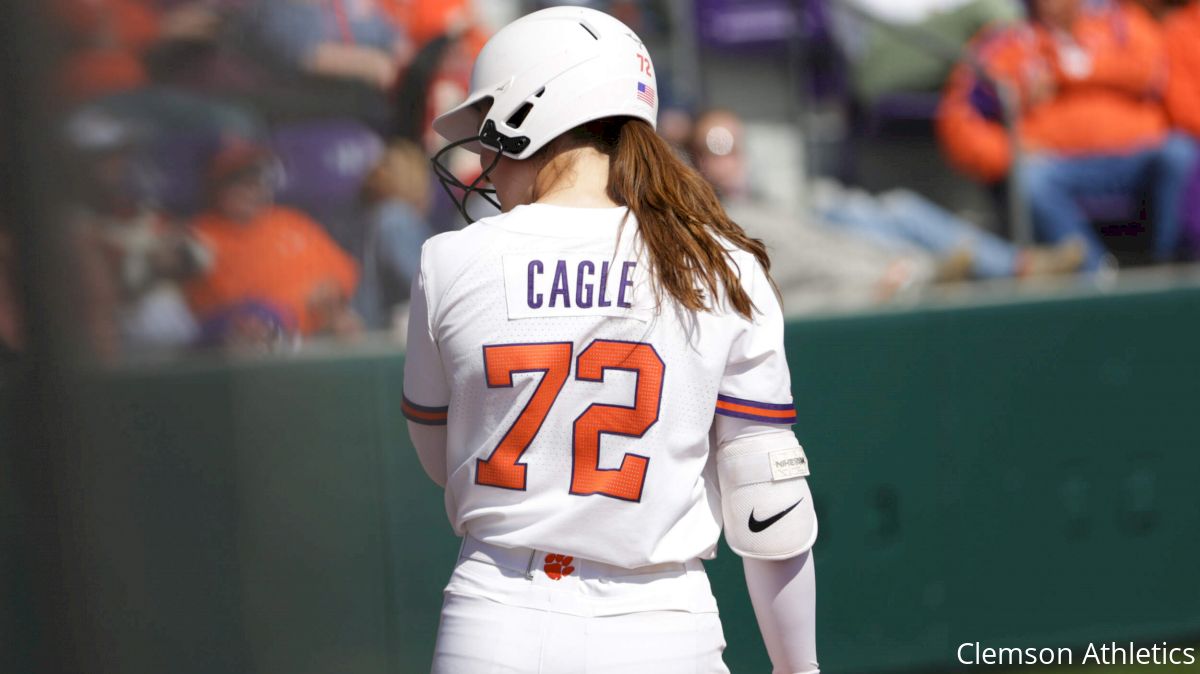 One reaction chronicled upon Clemson athletic brass announcing the launch of its softball program in March 2017 may best encapsulate both initial responses, and the challenge of launching a team from scratch.
"I can't believe an ACC school of that caliber didn't have (softball) before now, but I also understand," Enka (North Carolina) High School coach Jennifer Kruk told Independent Mail. "It's going to cost a pretty penny to build a stadium and do everything the right way."
Ahead of the program's fourth season, it's safe to say Clemson's built softball the right way.
McWhorter Stadium opened in 2020 and received its name in 2021, thanks to the $2.5 million pledge from Stuart and Leigh Anne McWhorter. And with a stadium constructed, coach John Rittman constructed a roster that's quickly grown into one of the nation's best.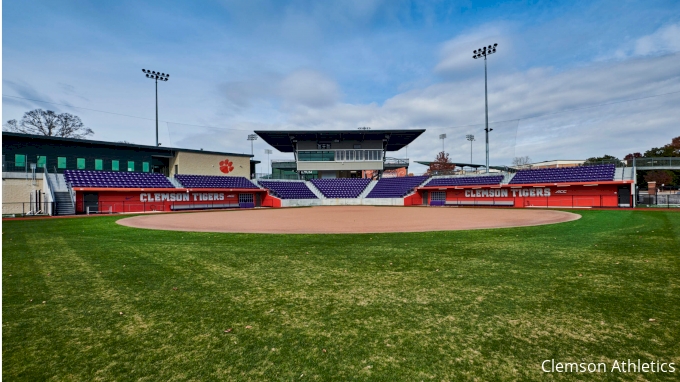 The Tigers embark on the 2023 campaign fresh off a 42-win 2022 that ended in the Super Regional round of the NCAA Tournament. Clemson ultimately fell to No. 7 overall seed Oklahoma State, but not before blanking each of UNC Wilmington, Louisiana and No. 17-ranked Auburn in the regional round.
That series of goose-egg victories came the same month in which Clemson beat No. 19 Notre Dame and second-ranked Virginia Tech at the ACC Tournament, reaching the conference championship game where the Tigers fell to third-ranked Florida State, 8-6.
While the ACC Championship was one of only 17 losses on Clemson's 2022 docket, it may have best reflected the qualities that make the Tigers contenders for a historic first-ever Women's College World Series berth in 2023.
Clemson rallied from giving up three first-inning runs to Florida State, the 2021 national runner-up and a program with more ACC Tournament titles in the years since Clemson announced the start of softball (four) than the Tigers played total seasons.
"To put the winning run at the plate [in the seventh inning] says a lot about our program," Rittman said following the loss. "A lot of heart, a lot of character, and that's going to bode well for us as we head into the next chapter of our season."
Not just the next chapter of the 2022 season, but for the book the Tigers will write in 2023, too.
With Rittman at the helm, Clemson climbed from 19-8 in its inaugural campaign — which was canceled due to COVID-19 — 44-8 with the program's first NCAA Tournament berth in 2021, and 42-17 with the Tigers' first Super Regional appearance.
Many of the players responsible for those school firsts are back in 2023, setting the foundation for Clemson's pursuit of a first-ever trip to Oklahoma City.
At the heart of the Tigers' potential for the coming campaign is one of the initial recruits, Valerie Cagle.
🐾 11 K
🐾 No-hitter
🐾 4-5, 3 RBI
🐾 HR

Valerie Cagle did it all in @clemsonsoftball's double-header vs. Winthrop 🤯 pic.twitter.com/kK5E1iYe0T

— ACC Network (@accnetwork) April 14, 2021
Cagle earned All-American recognition in 2022 after batting .308 with 13 home runs and 44 runs driven in — each of which ranked second on the team — and dominated as the team's pitching ace. Cagle amassed a 1.92 ERA with 176 strikeouts.
Cagle is a pillar of Clemson softball despite almost never donning orange and purple. She initially committed to Delaware, but through a sequence of coaching moves detailed in the Greenville News, Cagle's recruitment re-opened and landed her at Clemson.
"The vision that the coaching staff was presenting was exactly what I wanted," Cagle told The Tiger last February. "Additionally, I could not pass up the opportunity to be a part of the inaugural season of Clemson softball."
With Cagle in the initial 2020 class, the Tigers coaching staff continued to add key contributing in the years to follow. The 2021 class welcomed top 20 nationally ranked recruit McKenzie Clark, an outfielder from Florida.
All Clark did in two seasons as a Tiger was bat .355 in 169 plate appearances as a freshman, then hit .328 in 180 at-bats as a sophomore. She doubled her home-run production from 2021 to 2022, six-to-12, and drove in 34 runs.
Clark's also got a cannon arm.
McKenzie Clark's got an arm of steel 🦾#NCAASoftball x 🎥@clemsonsoftball pic.twitter.com/x8xeKwEhtH

— NCAA Softball (@NCAASoftball) April 16, 2022
Both Cagle and Clark appear in the top 50 of D1Softball's preseason Top 100 rankings at No. 17 and 48. Cagle's tag-team partner in a dominant starting pitching tandem, Millie Thompson, ranked 69th in D1Softball's countdown.
Thompson arrived in the same 2021 class as Clark and made a similar, immediate impact with a 9-1 mark as a freshman. Thompson boasted the ACC's second-best at 1.58 ERA, good for 19th nationally. Fellow '21 prospect Regan Spencer ranked fifth nationally with a 1.07 ERA, primarily pitching in relief.
And that's only a sampling of the playmakers back in the fold off of an impressive third year for the program. Clemson has plenty more historic moments ahead of it, starting right away in Year 4.