2023 Puerto Vallarta College Challenge
SEC Softball: Team-By-Team Preview: Can The Hogs Get To Oklahoma City?
SEC Softball: Team-By-Team Preview: Can The Hogs Get To Oklahoma City?
Many leagues have tried to imitate the Southeastern Conference softball scene from top-to-bottom over the past few seasons, but no one has duplicated it.
Jan 14, 2023
by Briar Napier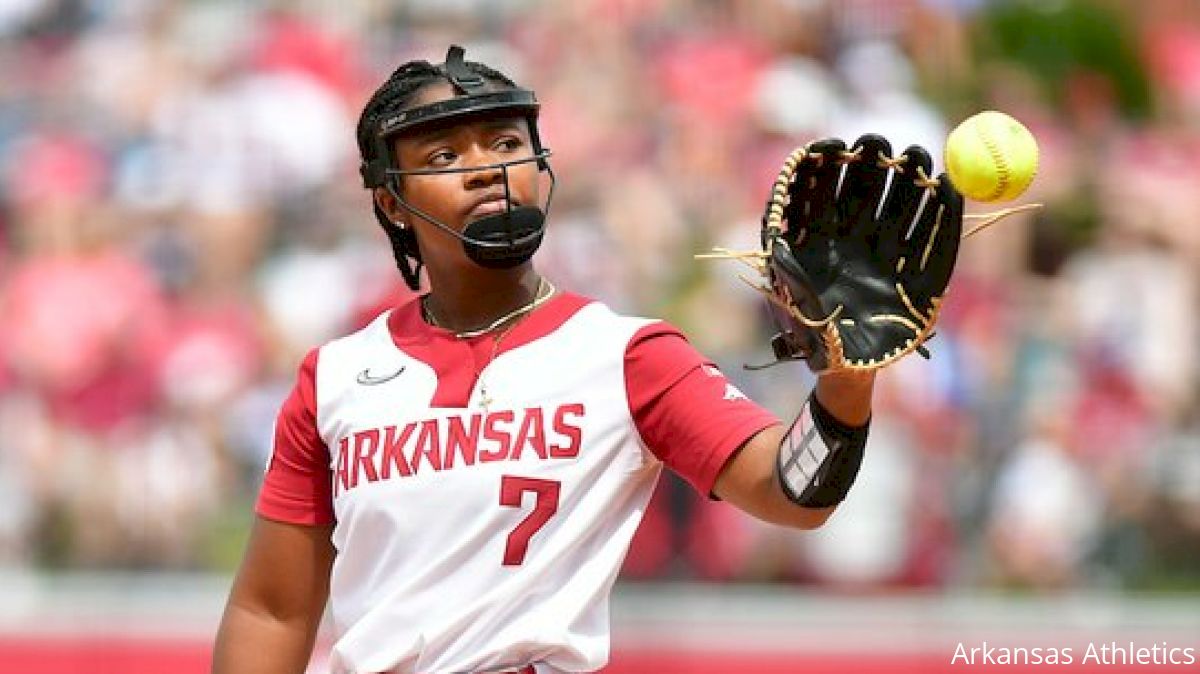 Many leagues have tried to imitate the Southeastern Conference softball scene from top-to-bottom over the past few seasons, but no one has ever duplicated it.
Softball's done a little differently in the south - and it has turned the SEC into a hotbed of talent for the college game.
No league came close to the 12 schools (out of a possible 13) the SEC sent to last year's NCAA Tournament, showing that all of the teams beating up on each other during the regular season actually makes for some great resume-building for postseason play.
And considering the wealth of standouts on every roster in the conference, the grind of SEC play probably is not going to get any less brutal anytime soon.
Only the strong survive in the SEC - and it's worth taking a peek at where each school stacks up with another college softball season quickly approaching
Here's a team-by-team preview of the SEC softball slate for the upcoming season, with games featuring many of the teams listed below being streamed live throughout the season on FloSoftball.
South Carolina Gamecocks
2022: 26-30 overall (3-21 SEC), lost in SEC Tournament
The lowdown: A NCAA Tournament mainstay for much of the 2010s, qualifying for every tourney from 2013-2019, South Carolina for two consecutive seasons has been the only SEC team not to make it to that point, as a lack of big wins in conference play (combined seven SEC victories in 2021 and 2022) has hampered its resume.
A pitching staff that struggled at times to put hitters away (league-high 4.26 team ERA, league-low 242 strikeouts) resulted in frequent series sweeps of the Gamecocks and a last-place finish in the mighty SEC.
First day of practice in the books! Plenty of smiles and excitement to get the season started.#Gamecocks🤙 pic.twitter.com/0GP4Iw04gb

— Gamecock Softball (@GamecockSoftbll) January 4, 2023
Name to watch: Jordan Fabian, Gr., C/INF
A disciplined and patient hitter, Fabian recorded an all-time best single-season mark of 42 walks for the Gamecocks a season ago. She batted .303, hit nine home runs and had 36 RBIs, leading her to be the team's top returning power hitter after Katie Prebble (14 home runs, 42 RBIs) graduated.
Featuring good speed (a team-high 17 stolen bases in 2022) and versatility, as she split time between first base and catcher, the native South Carolinian will look to take another step forward as a power hitter and help South Carolina in its quest to get back into the NCAA Tournament conversation.
Texas A&M Aggies
2022: 31-28 (6-18), lost in Norman Regional
The lowdown: A&M kept up its two-decade run of making every NCAA Tournament held since 2002, but just barely.
A series win over Alabama and single wins over the likes of Florida, LSU and Arkansas helped boost the Aggies' resume and get them into the field, where they ran into the buzzsaw that was eventual national champion Oklahoma, in the regional round.
The biggest difference this season will be in the dugout, as Trisha Ford - who left Arizona State in the offseason after being named the Pac-12 Coach of the Year twice in her tenure - starts a new era with the Aggies. The move came after the departure of Jo Evans, who spent 27 seasons in College Station.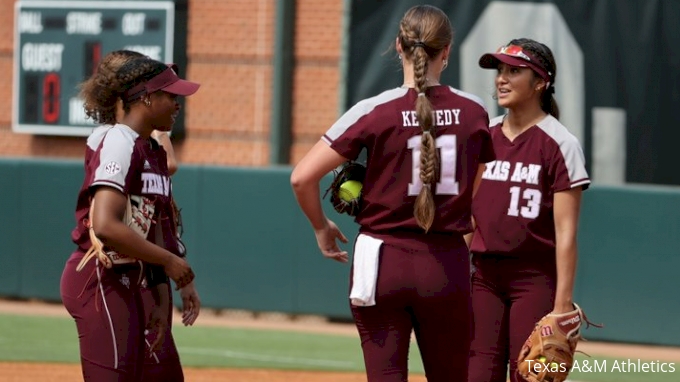 Name to watch: Emiley Kennedy, Soph., P
One of the best freshman pitchers in the SEC in 2022, Kennedy's sophomore season could be one that helped her evolve into one of the league's best hurlers, regardless of class.
Kennedy had a 2.94 ERA with 110 strikeouts across 140 2/3 innings pitched, holding opponents to a .221 batting average and establishing herself as one of A&M's top options in the circle, despite her inexperience with the college game.
She's almost certainly going to see an upgrade to the ace role, as top starter and All-SEC selection Makinzy Herzog (9-8, 2.66 ERA) signed with Texas Tech in the offseason to be coached by former Aggies assistant Craig Snider, leaving Kennedy's development to be an important part of the A&M rotation this year.
Mississippi State Bulldogs
2022: 37-27 (10-14), lost in Starkville Super Regional
The lowdown: It goes to show how loaded the SEC is, that its third-to-last place team hosted a Super Regional.
A solid rotation (2.92 ERA, 410 strikeouts) and the power of Mia Davidson (23 home runs, 45 RBIs) were the main catalysts behind the Bulldogs' first trip out of the regional round. They beat No. 2 Florida State in the Tallahassee Regional along the way.
MSU flirted with a historic trip to the WCWS, before Arizona beat the Bulldogs twice at Nusz Park to earn a trip to Oklahoma City, instead.
Fourth-year coach Samantha Ricketts is building a program in Starkville that has improved its win total with each year she has been in charge. Now that her team finally has gotten over the hump and made it out of a regional, who knows what the Bulldogs have on their minds?
K-Time or KO-Time?!@chloeetaliaa delivered one of the biggest hits in program history in a hostile environment on Sunday!#HailState🐶 pic.twitter.com/IIAWeqGliV

— Mississippi State Softball (@HailStateSB) May 23, 2022
Name to watch: Chloe Malau'ulu, Gr., OF
Pitching was one of the biggest reasons why Mississippi State was able to give teams fits last season, something that should be a major part of the Bulldogs' identity again, as top pieces Aspen Wesley (9-9, 2.99 ERA) and Kenley Hawk (11-7, 3.02 ERA) both return.
But, MSU shared the designation of the SEC's worst-hitting team (.274) a season ago and needs all the experienced offensive outputs it can get.
Enter Malau'ulu, who was one of the bright spots in the Bulldogs' lineup in 2022, along with Davidson, the SEC's all-time leader in home runs, though Davidson won't be around to help shoulder a hefty amount of the scoring load this time around.
Prior production indicates that Malau'ulu may be able to help, as the Californian led the team in batting average in SEC games (.352) and earned a second-team All-SEC nod for her efforts.
Auburn Tigers
2022: 40-17 (11-13), lost in Clemson Regional
The lowdown: If you turned on an Auburn game last season, you likely were bound to be entertained.
Games featuring the Tigers frequently were high-scoring and played at a fun pace, with numerous entertaining plays.
The Tigers had 86 homers and over 300 RBIs as a team, while also possessing the league's third-best pitching staff (2.62 ERA) - a unit that also led the SEC in strikeouts (464).
The postseason was when things went a bit awry, as Auburn failed to make the regional final, losing to Clemson and Louisiana, before being able to play for a Super Regional berth.
For 2023, a great returning and growing core gives coach Mickey Dean a stable foundation to build off.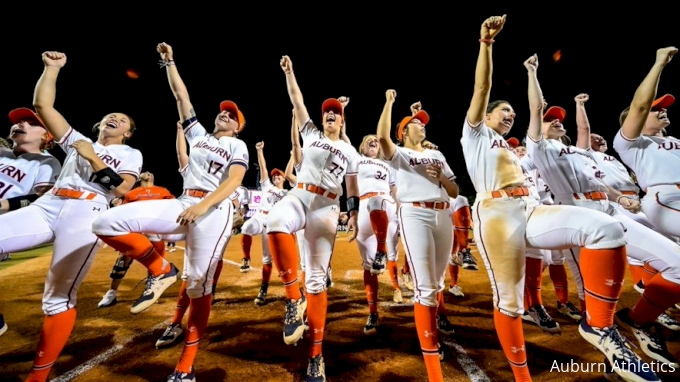 Name to watch: Bri Ellis, Soph., INF
Auburn returns its seven best hitters average-wise from last year's lineup, but arguably none of those coming back garnered the league's attention like Ellis, the SEC Freshman of the Year and the Tigers' staple cleanup hitter throughout the year.
The Houston native made an immediate impact in her first college season by smashing Auburn's single-season freshman home-run record (20) and instantly becoming one of the SEC's most-feared power sluggers, notching multi-homer games twice a year ago. She hit .302, slugged .772 and had 49 RBIs, the latter two categories of which were the best marks on the roster.
Ole Miss Rebels
2022: 41-19 (12-12), lost in Los Angeles Regional
The lowdown: It took a while for Ole Miss softball to find a place in the loaded SEC, as the Rebels had never made the NCAA Tournament prior to 2016, but they've now made every tournament held since and continued that form from coach to coach.
Jamie Trachsel (who enters her third year at the helm this season) has taken Ole Miss to back-to-back seasons over 35 wins, including an all-time program-best 21-4 start a season ago.
Tests against the likes of Oregon, Oklahoma State and Louisiana in nonconference play should give the Rebels adequate tests before the SEC gauntlet arrives in mid-March, though a .500 record against SEC foes last year showed Ole Miss certainly can hold its own.
We don't condone robbery, but this one was epic 😳 @KylanBecker | @OleMissSoftball pic.twitter.com/vsc0HoHpTa

— SEC Network (@SECNetwork) August 2, 2022
Name to watch: Mya Stevenson, Gr., OF
Returning leading hitter and fellow senior outfielder Tate Whitley (.387 average in 2022) deserves her props, but the Rebels got a massive get from the transfer portal in Stevenson, who tore Conference USA competition apart at Marshall for four seasons.
The Thundering Herd's all-time leader in home runs (59 long bombs), the Texan was a three-time All-Conference USA selection and earned a NFCA All-American third-team pick in 2022 after posting another explosive season, tallying 19 home runs and 55 RBIs, while slugging .806.
Considering that Ole Miss was second-to-last in the SEC last year in team slugging percentage (.439), it's safe to say that Stevenson's addition is an instant jolt to the Rebels' lineup - and yet another powerful hitter SEC pitchers need to keep tabs on.
Georgia Bulldogs
2022: 43-18 (12-12), lost in Durham Regional
The lowdown: A 20-year streak of NCAA Tournament appearances continued, even as the architect of that historic run wasn't around the program anymore.
First-year coach Tony Baldwin helped take the Dawgs to another 40-win season and a postseason appearance, after longtime coach Lu Harris-Champer (whom he served under as an assistant) retired following the 2021 season, though a repeat WCWS appearance wasn't in the cards as UGA lost to Duke in the regionals.
Featuring plenty of offensive firepower, second in the league only to Arkansas in team home runs (107), it was problems with the pitching staff that doomed Georgia in many games. The Bulldogs possessed a team ERA (4.05) that was second-to-last in the SEC, despite being one of only five teams in the league with over 400 strikeouts.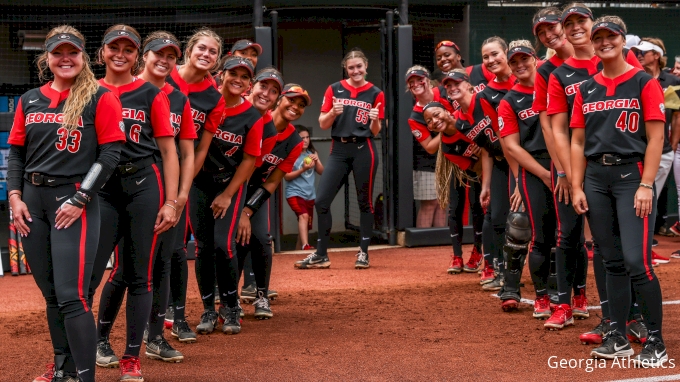 Name to watch: Sara Mosley, Sr., INF
The pandemic shut down Mosley's impressive start to her freshman campaign in 2020 (.397 average, 31 RBIs in 28 games) and a sophomore slump in 2021 (.258 average, 27 RBIs in 57 games) perhaps had the league forgetting about the potential the in-state product showed in the COVID-19-shuttered season.
However, no one in the SEC is forgetting what Mosley can bring to the plate now.
A .418 hitter who loved an extra-base hit (12 doubles, 17 home runs) and consistent production (had a team-best 15-game hitting streak), Mosley was named to the All-SEC first team in 2022. She was one of the keys behind one of the SEC's best offenses.
With Lacey Fincher, an All-American power hitter (19 home runs) gone from the roster after the 2022 season, Mosley will look to keep up the good vibes in her game and become a truly undisputed star in the Dawgs' lineup.
Missouri Tigers
2022: 38-22 (12-11), lost in Columbia Regional
The lowdown: Who says that Mizzou's move a decade ago to the SEC hasn't worked out?
For softball, at least, things are going swell. The team has made the NCAA Tournament in every season since joining the league in 2012.
Coach Larissa Anderson has led the Tigers to back-to-back seasons of at least 38 wins for the first time since 2015 and 2016, when they played under Ehren Earlywine.
There were high hopes for the 2022 season, after the Missouri hosted a Super Regional in 2021 and was the NCAA Tournament's No. 15 seed, before the Tigers' season ended at home at the hands of Arizona.
Nonconference games against four WCWS teams from last year (Texas, Oklahoma State, Oregon State and Northwestern) should give the Tigers a decent idea of where they stand on the national stage by early March.
We 👀 you Jenna Laird!!

Laird checked in at No. 6⃣4⃣ on @D1Softball's Preseason D100.

📰: https://t.co/PQ0ZXseI1m#OwnIt #MIZ 🐯🥎 pic.twitter.com/vbHLm2BtxQ

— Mizzou Softball (@MizzouSoftball) January 10, 2023
Name to watch: Jenna Laird, Jr., INF
Mizzou struggled mightily at times to put the ball in play in 2022 (joint SEC-low .274 team batting average), but the Tigers' starting shortstop had few such problems.
The team's leading hitter (.338) and one of the SEC's top speedsters (22 stolen bases), the 2021 SEC Freshman of the Year made another leap forward her sophomore season after plenty of hype. She was named All-SEC for the second time in her career and won a Rawlings Gold Glove award for her defensive prowess at shortstop (joining teammate and left-fielder Casidy Chaumont).
Laird committed just four errors for a .975 fielding percentage at a busy position.
Having also batted .500 in the SEC Tournament (nearly helping the Tigers pick up an epic title win), Laird has proven capable of stepping up when the spotlight is on her, a trait Mizzou hopes can take it back to the WCWS for the first time since 2011.
LSU Tigers
2022: 34-23 (13-11), lost in Tempe Regional
The lowdown: Always a threat in both the SEC and postseason under coach Beth Torina - who has four WCWS appearances entering her 12th season in the LSU dugout - the Tigers had a bit of a down year by their lofty standards, winning the program's fewest games in a full season since Torina's appointment.
They quickly were dispatched from the regional with successive losses to San Diego State and Cal State Fullerton, but don't expect this to be an extended downward slide in Baton Rouge at all.
LSU has its two best hitters - juniors Danieca Coffey (.379 average) and Ciara Briggs (.368) - back in the fold, along with a pair of double-digit home run hitters in grad student Georgia Clark (16 home runs, 61 RBIs) and junior Taylor Pleasants (12 home runs, 48 RBIs), the Tigers' two best run-drivers in 2022.
Oh, and 2022 All-SEC first-team ace Ali Kilponen (44-22 career record, 2.18 ERA, 362 strikeouts) is back to cause some havoc in the circle, too.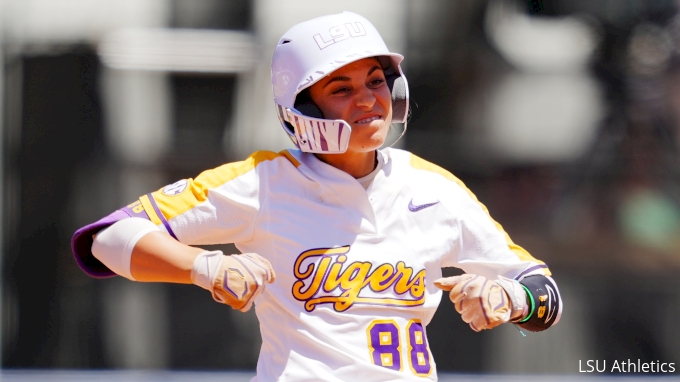 Name to watch: Maci Bergeron, Fr., C
On the surface, it might be unfair to place such high expectations on a player who hasn't competed in a single college game yet, but by all accounts, after an eye-popping prep career, Bergeron appears to be the real deal.
The Rayne, Louisiana, product already had won two of the state's Gatorade Player of the Year awards before her senior season, and she set a Louisiana single-season record for home runs with 30 in her junior campaign.
One of the nation's most sought-after recruits, Bergeron had long been committed to LSU when she led her high school to a state championship last year by batting .515, while additionally earning a spot as a member of the USA Junior Women's National Team.
As the Tigers' other two catchers (Michigan grad transfer Hannah Carson and junior Ali Newland) also have experience playing multiple positions in college, Bergeron very well could be fast-tracked to the backstop role with limitless potential behind her.
Kentucky Wildcats
2022: 37-19 (13-11), lost in Blacksburg Regional
The lowdown: The No. 1 hitting team in the SEC (.333 team average), the Wildcats did their damage in 2022 by maximizing their opportunities at the plate, only grounding into a double play once the entire year and recording 858 total bases, which ranked third in the conference.
Coach Rachel Lawson enters her 16th year in charge with a want to get back to the Super Regional round. Last year, the Wildcats losses to Virginia Tech in the regional snapped a four-tournament streak of runs to the supers, the longest such streak in program history.
Reliability in her lineup should be strong once again, as both players who hit over .400 for UK a season ago (more on them down below) return, though a rotation that never truly found an ace in 2022 - with no pitcher throwing over 72 innings - goes into 2023 still on the hunt for one for now, especially with the graduated Tatum Spangler (9-2, 2.42 ERA) no longer an option.
Kentucky places ✌️ on the @D1Softball Top-100 players in the nation list for 2023. @erincoffel5 x @kswaggyyyy pic.twitter.com/BBdy4MnFn2

— Kentucky Softball (@UKsoftball) January 11, 2023
Name to watch: Erin Coffel, Jr., INF
Last year, Coffel (.423 batting average) and Kayla Kowalik (.420) made up one of the best one-two punches of any SEC lineup, and both are back for another go-round in 2023.
With the graduation of Arkansas standout Danielle Gibson, it also means Coffel - a first-team All-SEC selection last year - is the SEC's leading returning hitter (among those who played in at least 50 games) and should be considered one of the front-runners for the SEC Player of the Year award, especially if the Wildcats are hanging out near the top of the league standings going into the season's later weeks.
Featuring elite power (20 home runs, 68 RBIs) after setting Kentucky's single-season school record for RBIs, Coffel is level on homers with Auburn's Ellis in terms of being the best returning long-ball hitters in the league, giving the Indiana native a reputation across the SEC as a slugger to be feared for the season ahead.
Florida Gators
2022: 49-19 (13-11), lost in second round of Women's College World Series
The lowdown: Earning bragging rights as the only SEC team to make it to Oklahoma City a year ago, Florida's postseason performance further showed how stacked the league is, since a team with double-digit conference losses also was just a few games away from clinching a national championship.
Do not be mistaken, however. The Gators' run to the WCWS was no fluke.
That should be obvious already to longtime college softball followers, as Florida has made it to at least the Super Regional round every of tournament since 2013, but 49 victories (13 of them against ranked opposition) and a rotation that had a 2.39 team ERA (second in the SEC) helps resolve most of the remaining doubt.
The 2021 regular-season league champs and one of the blue-blood programs of the sport, the Gators should be in the hunt for another one for 2023 - along with a repeat trip back to the WCWS.
Best Colors, Best Combos 🟠🔵#CollegeColorsDay | #GoGators pic.twitter.com/pUUR0OzAzm

— Gators Softball (@GatorsSB) September 2, 2022
Name to watch: Skylar Wallace, R-Jr., INF
Florida has a penchant for being speedy (and aggressively utilizing that speed) on the basepaths, and Wallace - who had 52 stolen bases to finish second in America last season - fit right into coach Tim Walton's philosophy in her first playing campaign with the Gators. She transferred from SEC rival Alabama.
Following a .387 hitting campaign with the Crimson Tide in a pandemic-shortened 2020 and then sitting out the 2021 campaign with Florida due to intra-conference transfer rules, Wallace returned to the diamond in full force a season ago by batting .386 with eight home runs and 53 RBIs for the Gators, picking up a critical four-RBI performance against Virginia Tech in the deciding game of the Blacksburg Super Regional - a 12-0 win that got Florida back to the WCWS.
The All-SEC first-team pick should be zooming along the bases once again and be a main fixture of a lineup hungry for some more hardware to stuff into its giant trophy cabinet.
Tennessee Lady Vols
2022: 41-18 (15-8), lost in Knoxville Regional
The lowdown: Longtime coach Karen Weekly went solo in the dugout for the first time in her tenure at Rocky Top, after husband and co-coach Ralph Weekly retired following the 2021 season, though it didn't stop the Lady Vols from being in the thick of conversation as one of the SEC's best teams once again.
Losing back-to-back games to Oregon State to get knocked out of its home regional stung for No. 11-seeded Tennessee, however, but with a wealth of returning (and new) talent at Weekly's disposal, it wouldn't be too surprising to see the Lady Vols host again - and this time win the thing - to return to the Super Regional after a four-year absence.
Returning All-American and U.S. National Team member Kiki Milloy (.362 average, 15 home runs, 53 RBIs) still is around as a senior this year, driving in runs and patrolling the outfield, but new weapons around her include Oklahoma transfer Mackenzie Donihoo, who had three home runs and a 10-RBI outburst in the 2021 WCWS, was critical to the Sooners picking up a national championship that year.
13 innings later: GAME OVER!

Lady Vols beat Mississippi State, 1-0! pic.twitter.com/rBUKToeZCz

— Tennessee Softball (@Vol_Softball) May 12, 2022
Name to watch: Payton Gottshall, Sr., P
Already a very good rotation that had the lowest opposing batting average allowed (.206) of any team in the SEC a year ago, Tennessee's pitching staff got even more loaded with the addition of Gottshall from the transfer portal, one of the most sought-after collegiate aces available in the offseason.
The 2022 Mid-American Conference Pitcher of the Year at Bowling Green, Gottshall finished second in the country in strikeouts (374) and second in innings pitched (253 1/3). She threw a perfect game, while striking out every batter she faced in a five-inning win against Green Bay.
As a whole, she decimated just about every opponent she faced.
The Falcons' all-time strikeout leader, she'll pair with the returning Ashley Rogers (12-6, 2.01 ERA, 128 strikeouts) to make up one of the most lethal pitching combos in the nation, let alone the SEC.
Batters should beware against the Lady Vols in the coming months.
Alabama Crimson Tide
2022: 44-13 (16-8), lost in Tuscaloosa Regional
The lowdown: A Super Regional that doesn't feature the Crimson Tide is something that doesn't happen very often, but for the first time in a NCAA Tournament since 2004, Bama wasn't a round away from qualifying for the WCWS, after two losses to Stanford in the regional round spoiled the Tide's chances.
That put a sour end to another spectacular season in Tuscaloosa, as deep postseasons are the norm for longtime coach Patrick Murphy, who has been with the program as an assistant or head coach every season since the program began in 1996.
Ironically, however, it might've been the best thing for the Tide going into this season, as they're now dared to respond from defeat, and considering that Alabama has won 156 games in the past three full seasons and returns all four of its 2022 All-SEC nominees, that could give the team an extra bit of motivation to make it terrifyingly good.
Returning key members from the SEC's best rotation in 2022 (2.28 team ERA) should help matters, as well.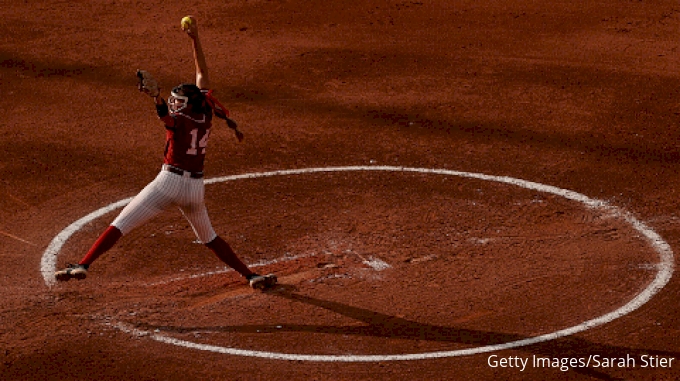 Name to watch: Montana Fouts, Gr., P
If a 24-win season with a 2.10 ERA can reasonably be considered a "down" year for a pitcher, you know the player you're dealing with is special.
Fouts was the pitching superstar of the 2021 college softball season, winning the NFCA National Pitcher of the Year award and making headlines for being the first player to pitch a perfect game in the WCWS in 22 years. She blanked UCLA in a historic performance.
Astronomical expectations then were placed on the Kentucky native for 2022, and though she certainly didn't lose her spot as one of the game's elite arms, Fouts didn't quite reach the heights she saw in 2021, seeing dips in innings pitched, strikeouts and a slight rise in both ERA and opposing batting average allowed.
Make no mistake, however - when Fouts is on, there's arguably no one better on the mound in the country, and after missing out on Oklahoma City last year, the Tide are going to rely on her heavily to get back to the promised land.
Arkansas Razorbacks
2022: 48-11 (19-5), lost in Fayetteville Super Regional
The lowdown: The class of the SEC throughout the season, the Razorbacks won pivotal game after pivotal game against brutal competition to earn (and fully deserve) the first regular-season and tournament championship double in program history - a remarkable achievement for a school that, before coach Courtney Deifel showed up in 2016, had never had a coach finish their tenure in Fayetteville with a winning record.
Six Hogs made the All-SEC first team, KB Sides won the SEC Player of the Year Award and Deifel was named SEC Coach of the Year, but one achievement has still eluded Arkansas throughout its history: a trip to the WCWS.
Seeded fourth nationally and playing in front of home fans with a trip to Oklahoma City on the line, Texas rallied from a game down to stun the Hogs and deny them a trip to the sport's biggest stage.
With redemption on its mind and towing another stacked squad, can Arkansas finally break through and be one of the final eight teams playing for a national championship?
One heck of a year! Finally got my new bling and hardware in 🏆🥂💍 Love you @RazorbackSB ❤️ pic.twitter.com/BA7fVkhRxq

— Kendall Beth Sides (@SidesKendall) December 29, 2022
Name to watch: Chenise Delce, R-Sr., P/UTL
It's only right that the Hogs managed to find a standout from Oklahoma City to help them get there.
A very good three-year player at Tulsa (29-15 overall, 2.12 ERA, 279 strikeouts in 57 appearances) who, after two All-American Athletic Conference nods in her time with the Golden Hurricane, decided to test the high-major waters and join an elite program at Arkansas in the 2021 offseason
The change of scenery helped Delce become downright dominant.
The SEC Pitcher of the Year immediately became the Hogs' ace, going 19-3 with a 2.12 ERA and 188 strikeouts, with 11 of those victories coming against ranked opponents - a critical feature of her game, especially considering where the Razorbacks want to be at the end of each season.
An efficient strikeout machine (8.7 strikeouts per seven innings pitched in 2022), Delce should continue helping Arkansas' rotation keep opponents at bay, while her teammates in the lineup swing for the fences (SEC-high 109 home runs last season).
Also, if Delce can capture the SEC Pitcher of the Year award again, she'd join elite company as the first player since Florida legend Kelly Barnhill from 2017-2018, to get the honor in back-to-back seasons.