Big Ten
Softball Community Rallies Around Mike Romero & Family Cancer Battle
Softball Community Rallies Around Mike Romero & Family Cancer Battle
A GoFundMe has been set up for Mike Romero and their family to help with their hospital expenses and his ongoing cancer treatment.
Jan 19, 2023
by Briar Napier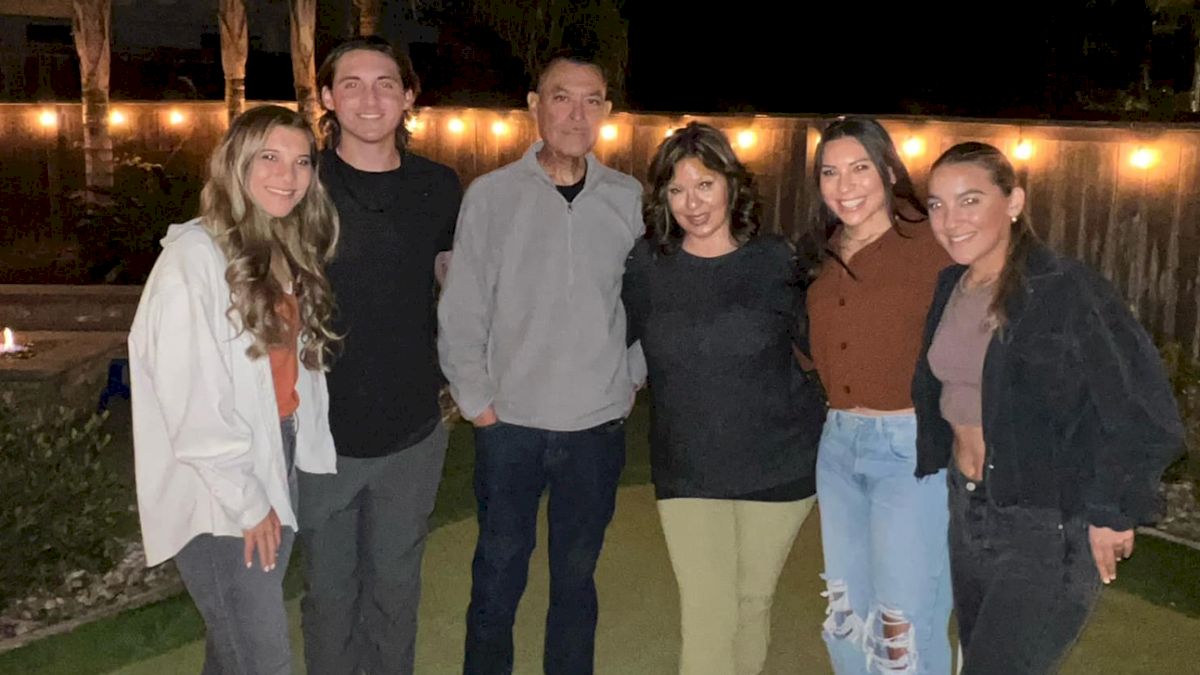 If you know anything about the softball community, you know softball becomes your family.
Whether it's baseball or softball, Mike, Melissa, Sierra, Sydney, Mikey, and Sophia Romero have built genuine relationships with so many coaches, teammates, parents, and players.
When the news was shared of Mike Romero's worsened cancer condition, the softball community quickly rallied to help support the Romero family.
A GoFundMe for Mike Romero – the father of former softball All-Americans Sierra (Michigan) and Sydney (Oklahoma) Romero – was set up Monday as pneumonia, in addition to his ongoing battle with cancer, left him hospitalized.
Mike, a hitting coach who has helped mold the standout careers of his two graduated daughters and son Mikey (a first-round pick of the Boston Red Sox in the 2022 MLB Draft), has been battling cancer in some form since 2011, per reporting from Extra Inning Softball.
The softball and hitting communities at-large have responded and smashed the fundraising goals that were set.
The fund was started by Patti Horn and already has raised $35,458 off of 254 donations as of Wednesday morning, quickly exceeding the $30,000 goal.
"Please join me in supporting the Romero family as Mike's battle with cancer continues," Horn wrote. "There have been many ups and down over the past 21 months. Hundreds of trips to Moore Cancer Center in SD, chemo treatments, radiation treatments, clinical trials...he has literally been fighting for his life. In an effort to help support his family, he had been doing what he loves and providing hitting lessons to local athletes several days a week."
Mike's wife, Melissa, listed as the beneficiary of the GoFundMe, posted a message of support thanking those who have helped on the donation page.
"Our family would like to thank everyone who has been there for our family ….We are so thankful .. "No one is useless in the world who lightens the burden of another, and there is no exercise better for the heart than reaching down and lifting people up, lifting us up. When we give cheerfully and accept gratefully everyone is blessed." Thank you so much from our family to all of yours ❤️"
Both softball sisters play professionally in the Athletes Unlimited Softball league, with Sydney additionally about to start her first season as the hitting and infield coach at Duke.
Mikey, a shortstop who turned 19 this month, played up to Single-A ball in the Red Sox's organization in 2022.
The youngest sibling, Sophia, has signed to play softball at Boise State upon her high school graduation.
Sierra shined for the Wolverines from 2013-2016. She was a three-time Big Ten Player of the Year, on top of being named the NFCA National Player of the Year in 2016.
Sydney followed right behind her with a Big 12 Player of the Year nod of her own with the Sooners, whom she starred with from 2016-2019, helping OU win back-to-back national championships in 2016 and 2017.