2023 THE Spring Games
10 Division III Hitters To Watch In 2023: Well-Rounded Martin Among Best
10 Division III Hitters To Watch In 2023: Well-Rounded Martin Among Best
Offense has taken over the game of softball, with hitters hitting the ball out of the park like never before. Here's a look at some Division III sluggers.
Jan 24, 2023
by Ron Balaskovitz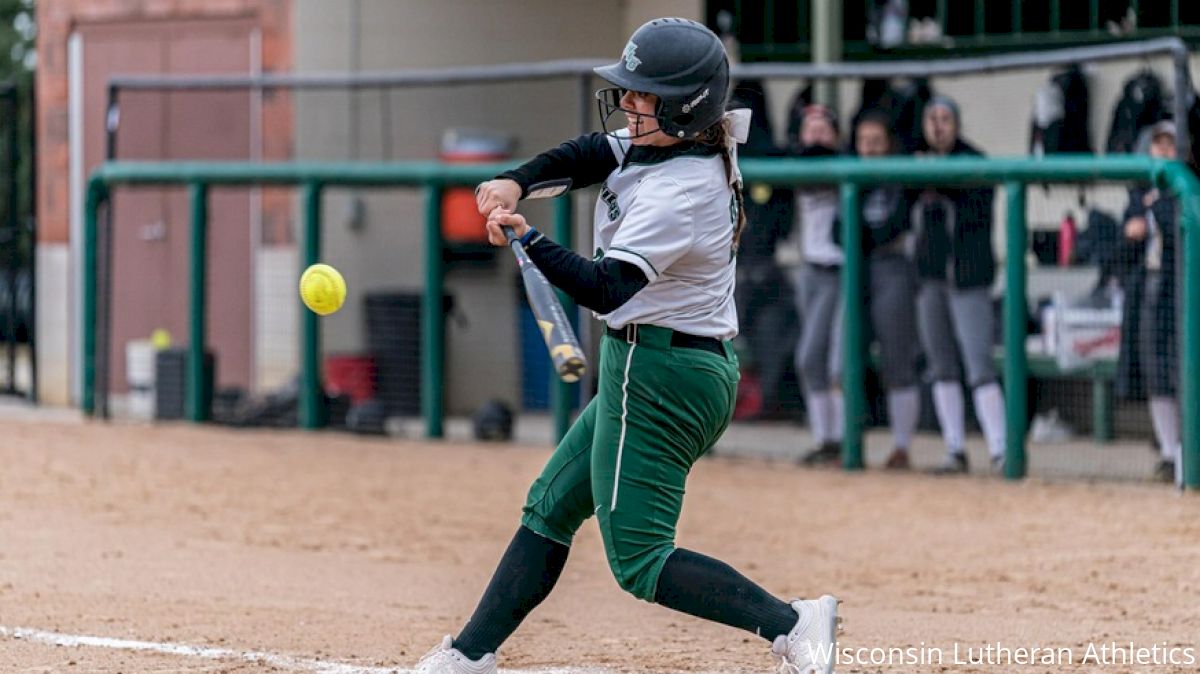 Offense has taken over the game of softball at all levels, with hitters hitting the ball out of the park like never before.
A deep lineup is a must, if a team hopes to make a deep run in the postseason, and it often requires some combination of power, patience and the ability to move on the bases.
Division III softball is no different, and there will be plenty of talented bats returning for the 2023 season.
Here's a look at 10 of the top returning hitters in NCAA Division III softball.
Lexi Martin, Wisconsin Lutheran, Junior
Martin returns for her junior season as perhaps the most well-rounded hitter in the nation, combining for power and average on her way to an NFCA All-Region (Region VII, second team) season as a sophomore, along with being named NACC Position Player of the Year.
She's the top returning hitter in the country in terms of batting average, hitting .524 last season, and it wasn't just soft contact she made.
Martin connected for 14 doubles and saw her home runs jump from two as a freshman, to nine last season, and she more than doubled her RBIs from 20 to 45.
If Martin makes a similar jump this season, national honors could follow.
Rylea Sandel, John Jay, Sophomore
Sandel burst onto the scene as a freshman, putting up one of the most impressive debut campaigns, regardless of classification.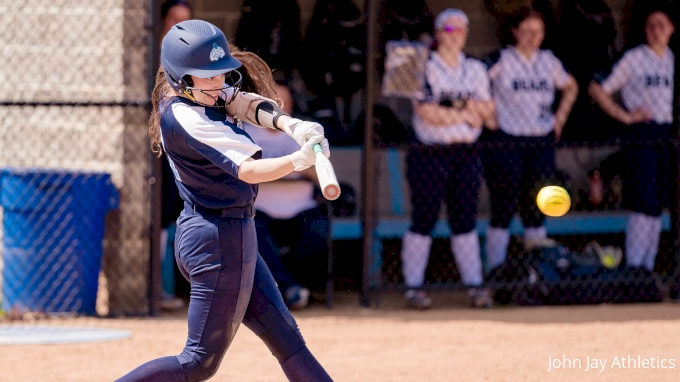 All she did as a true freshman was rank among the top 10 in average at .521, doing so while bringing power to all fields at the plate. She roped 21 doubles and three triples to go with 10 home runs. She also had a team-leading 57 RBIs.
With a slugging percentage that topped 1.000, Sandel was a threat each time she stepped into the box, and should be an even scarier opponent for pitchers with a season at the college level under her belt.
Ivy Geloso, Albertus Magnus, Senior
Geloso was the Great Northeast Player of the Year after hitting .496 last season for the Falcons, while setting career highs in runs scored and RBIs.
She collected 58 hits in just 36 games, including 24 for extra bases, all while striking out just 18 times.
November 8, 2022
What makes her season even more impressive, is that in her first two seasons for the Falcons, she had just 73 at bats and 24 hits.
Her big junior season seemingly came out of nowhere and has her set up for an even bigger final year.
Hannah Ritter, Wisconsin-Oshkosh, Senior
Ritter is one of the top returning contact hitters in the nation and one of just a handful of returners to reach .500 at the plate last season.
Ritter picked up 58 hits in 36 games to finish at an even .500 on the season, raising her average 31 points after an impressive sophomore year.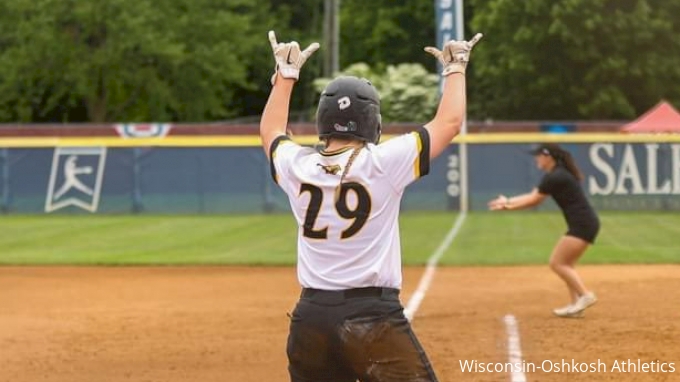 She also showed her patience and clutch-hitting abilities, setting career highs in walks and RBIs, this despite 27 fewer at bats than her sophomore season.
Ritter will be counted on heavily to get on base and drive in runners during her last go-round.
Abby Mace, Salisbury, Senior
Mace is the nation's top returning slugger, coming back to Salisbury for her senior season after belting 18 home runs last year – the second most in the country.
And it wasn't just power she brought to the plate. In addition to the 18 home runs, she batted .441 for the year, while also posting a combined 19 doubles and triples, meaning more than half of her hits went for extra bases.
September 15, 2022
Mace also is one of the most patient hitters in the country, averaging nearly a walk per game for the Seagulls.
As if that power and patience wasn't enough, she also managed to steal 21 bases last season.
She truly is a do-it-all player.
Kaelani Gamble, JWU Providence, Senior
Gamble is another slugger who returns primed for a big senior season after ranking among the nation's leaders in long balls.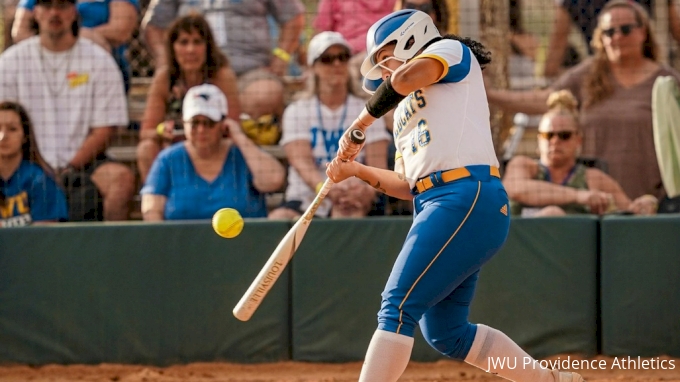 She connected for 16 home runs last season on the way to a .403 average and a team-best 54 RBIs. More than half of her 50 hits went for extra bases, when you add in her 13 doubles.
Gamble's junior year was so good, it essentially was the totals of her first two seasons combined and then some, while she also dropped her strikeouts by 10, despite 38 more at bats.
Lizzy Byers, SUNY Cortland, Junior
After getting just four at bats as a freshman, Byers shined in her first season as a full-time player for the Red Dragons, ranking among the national leaders with 13 home runs. That's not bad after having just one hit to her name prior to last season.
Three Red Dragons Named to All-Region Softball Team https://t.co/2e6pzUyOeM

— Cortland Athletics (@RedDragonPride) May 17, 2022
Byers turned 13 home runs and eight doubles into 44 RBIs and a .322 batting average.
If Byers continues to round out her offensive arsenal, in addition to the massive power potential she brings to the plate, a big junior season should be in store.
Carly Quint, Baruch, Sophomore
How good was Quint's freshman year?
She was named her team's MVP and the CUNYAC Player of the Year, as well, ranking among the nation's best in batting average and RBIs.
Quint wasted no time showing her hitting prowess, finishing her freshman campaign at a blistering .496 and among the top 10 in runs driven in, sending 65 runners home last season.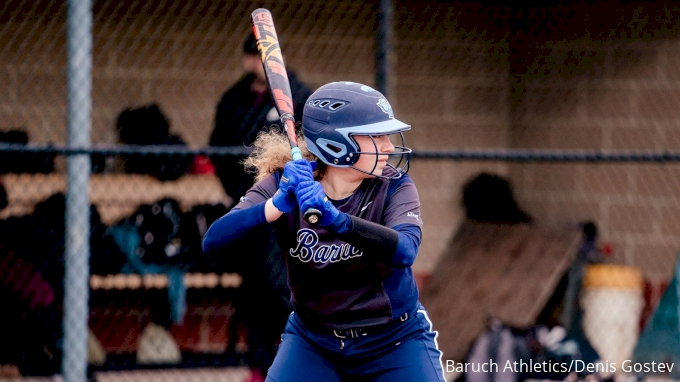 She displayed power and speed with 14 doubles and six each in home runs and triples, all while striking out just 12 times.
With another year of strength and experience, an even bigger year could be on the way for Quint.
Claire Seats, Linfield, Sophomore
Another standout freshman, Seats showed the clutch gene last season, ranking among the top 20 in RBIs during her first taste of college softball action.
She managed to drive in 53 runs last season, posting 53 hits in 47 games. She showed some power with 12 doubles and five home runs, but her ability to make contact is what was most impressive: she struck out just six times on the season.
One more big congrats to our Second Team and Honorable Mention All-NWC selections!

📰https://t.co/Jp1QGyG2Ya#RollCats | #Catball pic.twitter.com/K2YCzCq3kk

— Linfield Softball (@LinfieldCatball) April 27, 2022
Adding more strength to her game should see a boost to the solid .333 batting average she posted last season.
She's definitely a young hitter to keep an eye on out west.
Rilee Baughan, Randolph-Macon, Senior
Baughan was one of the most feared hitters in her league last season, finishing among the top 10 in the conference in average, home runs and RBIs.
Her .383 average was good for 10th, while 11 home runs and 53 RBIs put her on the front page of the national leaderboards.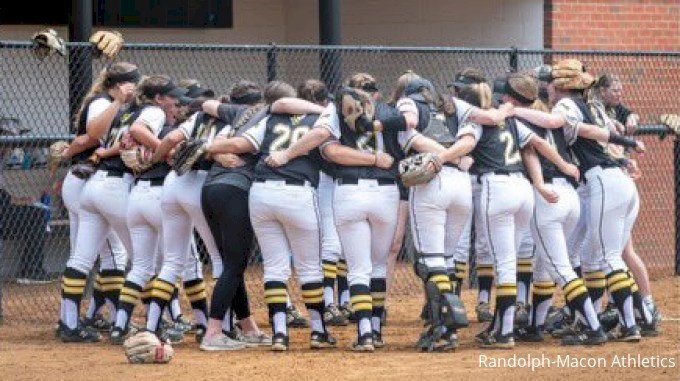 She was a three-time player-of-the week pick as a hitter, adding 12 doubles and a triple to her collection of 54 hits a season ago.
In addition to being a strong hitter, Baughan wasn't bad in the circle either, going 12-5 in over 90 innings pitched.