2023 Mary Nutter Collegiate Classic
Top 50 Watch List For 2023 USA Softball Collegiate Player Of The Year
Top 50 Watch List For 2023 USA Softball Collegiate Player Of The Year
The Top 50 Watch List highlights athletes from 26 universities and nine athletic conferences from across the country.
Jan 25, 2023
by FloSoftball Staff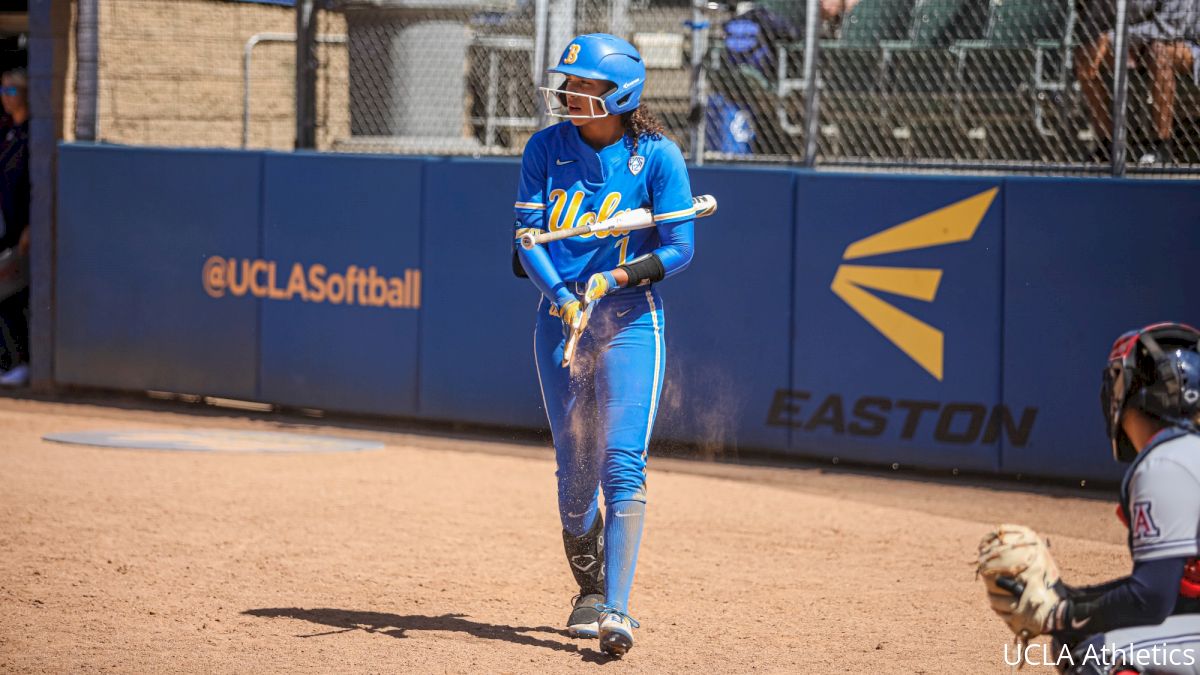 USA Softball has officially unveiled the Top 50 Watch List for the 2023 USA Softball Collegiate Player of the Year. With sights set on the highly anticipated NCAA collegiate softball season, the prestigious award will look to recognize a Collegiate Player of the Year based on outstanding play throughout the entire NCAA Division I collegiate softball season.
Jordy Bahl, Oklahoma P Sophomore
Mac Barbara, San Diego State INF/C/DP Redshirt Sophomore
Addison Barnard, Wichita State OF Junior
Rachel Becker, Oklahoma State INF Graduate Student
Maya Brady, UCLA UTL Redshirt Junior
Ciara Briggs, LSU OF Junior
Valerie Cagle, Clemson P/UTL Junior
Jada Cody, UCF UTL Junior
Erin Coffel, Kentucky INF Junior
Jayda Coleman, Oklahoma OF Junior
Chenise Delce, Arkansas P Redshirt Senior
Charla Echols, Florida INF Graduate Student
Kendra Falby, Florida OF Sophomore
Megan Faraimo, UCLA P Redshirt Senior
Kristina Foreman, Arkansas INF Graduate Student
Montana Fouts, Alabama P Graduate Student
Hannah Gammill, Arkansas UTL Junior
Karina Gaskins, Notre Dame INF Junior
Frankie Hammoude, Oregon State INF Senior
Kinzie Hansen, Oklahoma C Senior
Faith Hensley, Alabama OF Graduate Student
Tiare Jennings, Oklahoma INF Junior
Jayda Kearney, Georgia OF Junior
Baylee Klingler, Washington INF Fifth Year
Kayla Kowalik, Kentucky C Redshirt Senior
Jenna Laird, Missouri INF Junior
Haley Lee, Oklahoma C/UTL Redshirt Senior
Emma Lemley, Virginia Tech P Sophomore
Mack Leonard, Florida State P/INF Graduate Student
Grace Lyons, Oklahoma INF Redshirt Senior
Kelly Maxwell, Oklahoma State P Redshirt Senior
Sydney McKinney, Wichita State INF Senior
Kiki Milloy, Tennessee OF Senior
Sara Mosley, Georgia INF Senior
Jessica Mullins, Texas State P Junior
Sharlize Palacios, UCLA C Redshirt Junior
Maddie Penta, Auburn P Junior
Taylor Pleasants, LSU INF Graduate Student
Emma Ritter, Virginia Tech OF Junior
Ashley Rogers, Tennessee P Graduate Student
Jordyn Rudd, Northwestern C Graduate Student
Kathryn Sandercock, Florida State P Redshirt Senior
Cydney Sanders, Oklahoma INF Sophomore
Mia Scott, Texas INF Sophomore
Carlie Scupin, Arizona INF Junior
Karli Spaid, Miami (OH) INF Junior
Alex Storako, Oklahoma P Redshirt Senior
Alana Vawter, Stanford P Senior
Skylar Wallace, Florida INF Redshirt Junior
Danielle Williams, Northwestern P Graduate Student
The Top 50 Watch List highlights athletes from 26 universities and nine athletic conferences from across the country with Oklahoma leading the universities in recognition as eight Sooners join the list followed by Arkansas, Florida and UCLA with three athletes apiece. Additionally, ten universities tabbed two athletes to the list while 12 collegiate programs are highlighted with one. Among the 50 athletes and returning to the spotlight of the prestigious award is 2022 Top 3 Finalist Baylee Klingler (Washington) as well as 2022 Top 10 Finalists Jordy Bahl (Oklahoma), Grace Lyons (Oklahoma), Kelly Maxwell (Oklahoma State), Sydney McKinney (Wichita State) and Danielle Williams (Northwestern).
The Southeastern Conference (SEC) leads the athletic conferences with 18 athletes included followed by the Big 12 Conference with 11, Pac-12 Conference with seven and Atlantic Coast Conference (ACC) with six. Also represented is the American Athletic Conference (AAC) with three athletes and the Big Ten Conference with two while the Mid-American Conference, Mountain West Conference and Sun Belt Conference each showcase one athlete apiece.
Mark Your Calendars for additional USA Softball Collegiate of the Year announcements:
Top 25 Finalists: April 19 (While an athlete does not have to be on the "Watch List" to be considered for the Top 25, the eventual USA Softball Collegiate Player of the Year will come from the Top 25 Finalists.)
Top 10 Finalists: May 3
Top 3 Finalists: May 17
Player of the Year: Announced prior to the NCAA Women's College World Series
Recognized as the most distinguished individual honor in NCAA Division I Softball, previous recipients of the USA Softball Collegiate Player of the Year award include Stacey Nuveman (UCLA - 2002), Cat Osterman (2003, 2005, 2006 - Texas), Jessica Van der Linden (Florida State - 2004), Monica Abbott (2007 - Tennessee), Angela Tincher (2008 - Virginia Tech), Danielle Lawrie (2009, 2010 - Washington), Ashley Hansen (Stanford – 2011), Keilani Ricketts (2012, 2013 – Oklahoma), Lacey Waldrop (2014 – Florida State), Lauren Haeger (2015 – Florida), Sierra Romero (2016 – Michigan), Kelly Barnhill (2017 – Florida), Rachel Garcia (2018, 2019 – UCLA) and Jocelyn Alo (2021, 2022 – Oklahoma). Due to the shortened 2020 season because of the COVID-19 global pandemic, a 2020 recipient was not chosen.