2023 Puerto Vallarta College Challenge
Division-I Softball's Dark Horses Of 2023: Under-The-Radar Teams To Watch
Division-I Softball's Dark Horses Of 2023: Under-The-Radar Teams To Watch
Every year, teams pop up that aren't usually part of the silverware conversation - yet they have a level of talent that helps them keep up with top teams.
Jan 26, 2023
by Briar Napier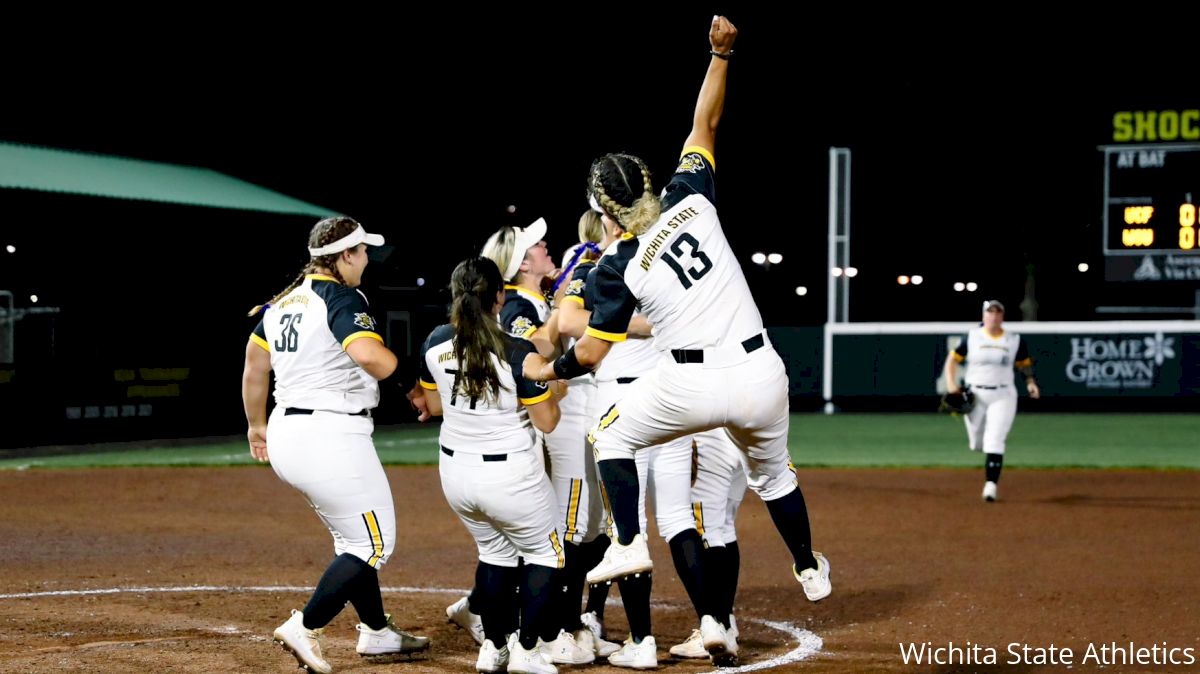 There are the names everyone knows, and then there are the names that slip through the cracks.
The latter ones, more often than not, are the most dangerous.
College softball has its share of juggernaut programs and blue-blood schools, not unlike any other sport, with talented squads fans flock to when they make runs to the top of the sport and bring trophy hauls to their cities.
But every year, there are names that pop up that aren't usually a part of the silverware conversation - yet they have the production on their rosters that helps them keep up with the noteworthy names in the sport.
For the quickly approaching 2023 season, several programs made waves a season ago and now return many of the difference-makers that made them so good in the first place, creating a possibly powerful combination that could jam them right into the thick of a deep postseason run.
And, if one of those same underdogs ends up taking down a blue-blood in an elimination game, everyone will know their name then.
Here's a look at five dark-horse softball programs to keep an eye on during the 2023 season, with games being streamed throughout the year on FloSoftball.
Wichita State Shockers
The lowdown: When a team's bats get hot, the opposing pitching staff essentially is left powerless to stop it.
At Wichita State last season, that happened a lot.
The Shockers' offense seemingly couldn't get much better than in 2021, when it broke a boatload of single-season program hitting records en route to a sweep of the regular-season and tournament American Athletic Conference championships, but coach Kristi Bredbenner's high-octane unit one-upped itself in 2022.
The squad broke many of those same marks, including batting average (.348), slugging percentage (.667), home runs (121) and RBIs (387).
Keep at it, @sydneyrmckinney! 👏 https://t.co/MXz8vyHEqJ

— USA Softball Women's National Team 🇺🇸 (@USASoftballWNT) January 12, 2023
Two Shockers were vitally important to those numbers - reigning NCAA batting champion Sydney McKinney (.522 average) and powerhouse junior outfielder Addison Barnard (33 home runs, 84 RBIs). The pair, along with 12 other letterwinners from the back-to-back NCAA Tournament qualifiers, return to the diamond for 2023.
Pitching held Wichita State back at times, as a 4.15 team ERA and a .269 opposing batting average merely were OK numbers a year ago, but moves have been made to improve the rotation - such as the addition of Arkansas transfer Lauren Howell - and help give the loaded lineup the support it needs for a deep postseason run.
And, with 12 NCAA Tournament participants from 2022 on the 2023 schedule, Wichita State is going to find out quickly how it stacks up.
Ole Miss Rebels
The lowdown: If one thing is certain about Jamie Trachsel-led programs, it's that they get stuff done.
Her lone season at Iowa State in 2017 saw the Cyclones have their best Big 12 finish in over two decades, while by her second season at Minnesota in 2019, she was taking the Golden Gophers to their first Women's College World Series.
After a 41-win season in her second campaign in Oxford last year, Trachsel might have Ole Miss ready to make a surge toward the top of the Southeastern Conference and, therefore, the upper tier of teams in the country.
All In, All Day, Whatever It Takes 💪@Jamie_Trachsel | #HottyToddy pic.twitter.com/kkZiHTk1DE

— Ole Miss Softball (@OleMissSoftball) January 2, 2023
The Rebels started an all-time best 21-4 a season ago and could be poised for a similar beginning this time around, especially considering left fielder and top hitter Tate Whitley (.387 average) is back in the fold.
But the transfer portal is where Ole Miss especially made noise - and it could give the Rebels the experienced pieces they need to advance past the Super Regional round for the first time in school history.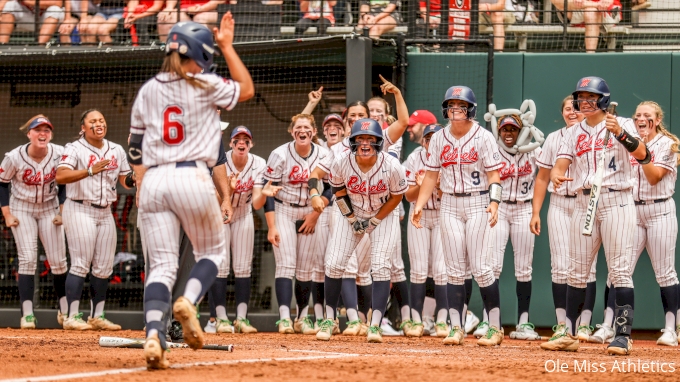 Alabama transfer Jenna Lord started 30 games for the elite Crimson Tide as a freshman last year, while Oregon transfer Makenna Kliethermes has two years of eligibility left after going 11-7 with a 3.65 ERA in 2022.
But no portal addition could be more pivotal than Marshall transfer and reigning All-American Mya Stevenson, who left as the Thundering Herd's all-time home run leader. She smashed 19 long bombs las year, while slugging .806, to give the Rebels power they very, very much need (.439 team slugging percentage in 2022) to stay in the upper echelon of SEC teams.
South Carolina Upstate Spartans
The lowdown: The top 7 hitters and one of the aces return from a team that won 48 games last year. What's not to like?
Well, in Upstate's case, most would point toward the competition it plays (in the Big South Conference) and the fact that it did not win last season's conference tournament, which denied the Spartans a chance to play in the NCAA Tournament and really showcase their skills against a hefty schedule.
But, 48 wins is 48 wins, no matter how you slice it, and considering that Upstate has got a core determined to erase the late anguish of last year, put stock in the Spartans to be one of the nation's most lethal mid-major squads.
Upstate softball is picked first in the annual Big South Preseason Poll along with a Preseason Player of the Year honor courtesy of the returning 2022 Big South Player of the Year Peyton Darnell.

🔗 | https://t.co/qwyLcHhqMT#SpartanArmy ⚔️

— USC Upstate Softball (@UpstateSoftball) January 25, 2023
Senior catcher/designated player Peyton Darnell (.329 average, 15 home runs, 62 RBIs) returns to the diamond as the Big South's reigning Player of the Year, joining several teammates, including outfielder Summer Johnson (.416 average) and Tiffany Domingue (.356 average), as prior first-team All-Big South nominees.
Right-hander Alyssa Kelly (17-3, 1.70 ERA, 124 strikeouts to 21 walks in 2022) makes for a great returning pitcher to have on the mound following the graduation of Hannah Houge, but getting the job done as a whole and showing that 2022 was no fluke in Spartanburg is going to be of paramount important for Upstate, if it is to be considered an under-the-radar threat in the 2023 postseason.
Clemson Tigers
The lowdown: One of Division I's newest softball programs (starting play in the pandemic-shortened 2020 season), Clemson, due to its literal lack of extended softball history and pedigree, isn't generally thought of as a powerhouse program in the sport.
But if the Tigers continue on their current trajectory, it's only going to be a matter of time before they're considered part of that category.
Coach John Rittman's team proved his program's Atlantic Coast Conference regular-season title in 2021 wasn't just a flash in the pan, as Clemson made the Super Regional round of the NCAA Tournament for the first time last year, earning the No. 10 overall seed in the event and hosting (and winning) a regional, before bowing out to mighty Oklahoma State.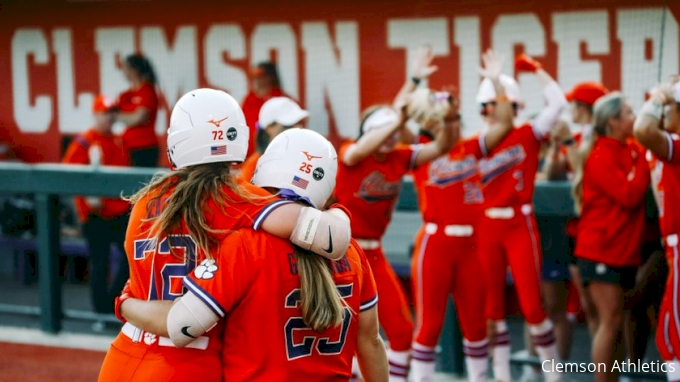 The ACC's best pitching staff (1.81 team ERA) in 2022, led by past ACC Player of the Year and two-way superstar Valerie Cagle - 53-22, 2.08 ERA in her career on the mound, plus a .357 average, 40 home runs and 125 RBIs in her career at the plate - Clemson has nearly immediately flung itself onto the same level as the other longstanding powers in the ACC (such as Florida State and Virginia Tech) in a fraction of the time.
Whether or not those accolades are here to stay is something only time will determine, but if the Tigers utilize talents like Cagle and juniors McKenzie Clark (.328 average, .624 slugging) and Alia Logoleo (15 home runs, 46 RBIs) in the right ways, watch out - Clemson could be Oklahoma City-bound in a few months.
Miami (Ohio) RedHawks
The lowdown: Following consecutive 40-win seasons and 60 Mid-American Conference victories in total over the past two years, what's next for Miami (Ohio) softball?
Well, if the defending national champions aren't only scheduled to play you, but also are going to your own ballpark in the middle of April to do it, yeah, it's safe to say the RedHawks are thinking much bigger than merely making it to the NCAA Tournament.
A lot of positive momentum has been built recently in Oxford, as Miami's back-to-back postseason appearances are its first successive trips in program history, but entering 2023, it has the personnel that may finally give it the edge it needs to move past the regional round for the first time.
That personnel starts with junior Karli Spaid, who is coming off a season in which she blasted a ridiculous 28 homers with 70 RBIs and .931 slugging percentage. She was named the first All-American in RedHawks softball history, all while batting over .400 for the second straight season to solidify her status as one of the country's most dangerous power hitters.
The recognitions just keep coming for @KarliSpaid‼️ She has been named to the Top 50 Watchlist for Collegiate Player of the Year!

📕: https://t.co/9cCUEUTIPR#RiseUpRedHawks pic.twitter.com/a40lQ0fCHf

— Miami Softball (@MiamiOH_SB) January 25, 2023
Though Spaid will be very important to Miami's success, the complementary pieces around her will be what really makes the RedHawks hum.
Former Ole Miss and Virginia Tech player Maddi Banks will add some high-major experience at utility as a portal addition, while sophomore second baseman Chloe Parks brings a youthful buzz to the lineup, being one of the MAC's best freshmen with a .348 average in 2022, to help give Miami some extra oomph beyond Spaid.
They'll need it in nonconference play, especially when three-peat-chasing Oklahoma comes to town April 16 for a one-off matchup that likely will tell the RedHawks exactly how talented they are this season.