Gulf South
Division II Softball Preview: Rogers State Set To Defend Title
Division II Softball Preview: Rogers State Set To Defend Title
With the return of NCAA softball just days away, the storylines heading into the 2023 season are endless, particularly at the Division II level.
Feb 1, 2023
by Ron Balaskovitz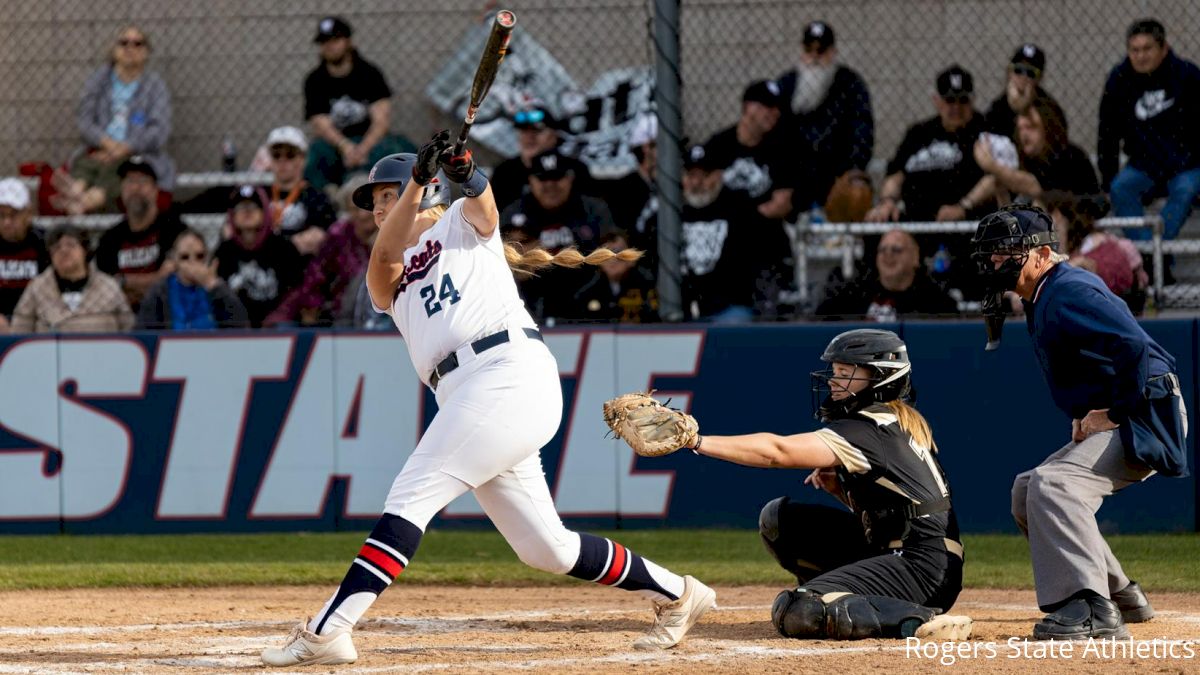 With the return of NCAA softball just days away, the storylines heading into the 2023 season are endless, particularly at the Division II level, where a new power could be emerging in the sport, while other top programs return loaded lineups, strong pitching staffs or some combination of the two – all with their sights set on a trip to Denver.
Here's a look at some of the teams and players expected to make headlines throughout the 2023 softball season, as well as some other noteworthy things to keep an eye on.
Teams To Watch
Rogers State
The defending champions rightfully get first mention, and they are viewed by most as the favorites to win it all again. The Hillcats were voted as the unanimous No. 1 in the national and conference preseason polls.
Rogers State racked up 58 wins last season, a school record, and lost just once in the postseason on the way to the school's first softball title.
The Hillcats will be led by catcher Abbey Rogers, who shined at the plate last season by leading the team in home runs, RBIs and average, and she should be in line for an even bigger season in 2023.
But the defending champions do have questions coming into 2023. Mainly, who is going to pitch?
Last season's top 2 pitchers and 54 of their 58 wins graduated, leaving reliever Courtney Hill as the lone pitcher with much experience.
Add in a deep conference that saw two others ranked in the preseason Top 25, and Rogers State has its work cut out for it.
Angelo State
The Rambelles cracked the top 20 in the preseason poll and might be a bit of a sleeper in terms of national recognition, returning their top 3 hitters and top 2 pitchers off last season's team that won 38 games.
Paxton Scheurer, an All-American last season, was tabbed as the Lone Star Conference Player of the Year after hitting 23 home runs and 72 RBIs last season.
Angelo State returns seven of its nine best hitters from last season, along with pitchers Genesis Armendariz and Torrey Hogan.
If the Rambelles are going to make a deep run, it will take getting past UT Tyler, the preseason Lone Star Conference pick, though they have their own questions after graduating a number of key hitters off last season's team.
Auburn-Montgomery
The Warhawks will be a team to contend with all season, just based on the fact that they might boast the deepest pitching staff in the country, returning three pitchers who won 11 games or more last season.
The trio of Avery Dickerson (11-2, 1.54 ERA), Alanna Goble (15-5, 1.67 ERA) and Morgan Ferguson (14-3, 2.91) gives AUM three pitchers who would be the ace at almost any other school in the country.
Softball Named Preseason Gulf South Conference Favorites

📰: https://t.co/KuG3eTrFyE#WeAreAUM pic.twitter.com/CplijI8Bu0

— 🥎AUM Softball (@AUMWarhawksSB) January 25, 2023
The fact that they struck out less than a batter an inning between them also shows how strong the Warhawk defense was behind them.
Add in that the team also returns its three best hitters from a team that batted over .300 last year, and AUM has all the pieces in place to play deep into the season.
Cal State-Dominguez Hills
Like AUM, the Toros of CSU-Dominguez Hills boast one of the best collections of returning talent in the country, both at the plate and in the circle.
Their top starting pitchers last season, Ashley Wies and Alyssa Olague, combined to go 44-23 and struck out 376 batters between them. Their return will give the Toros a potent 1-2 punch in the circle.
And, they're just as strong at the plate.
Raquel Jaime posted a .392 average last season, while Kaylee Hull and Maiya Lopez, who combined for 85 RBIs, while both hitting over .300 also are back.
The big challenge for the Toros will be getting past Cal State San Marcos, which nipped the Toros as the preseason favorites for the CCAA title.
The CCAA is one of the deepest leagues in the country, seeing five teams qualify for the postseason last year.
Central Oklahoma
Another loaded lineup, the Bronchos will go as far as their offense takes them, with their four best hitters from a season ago back with another year of experience under their belts.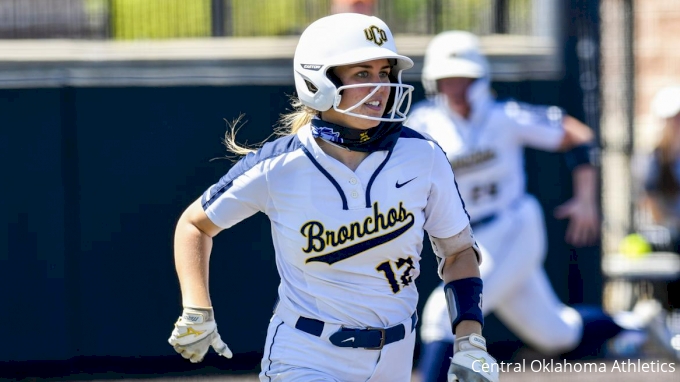 Leading the way is Jacee Minter, who had 38 extra base hits last season, including 26 doubles, while hitting .412.
The big challenge for Central comes in the circle, where they'll need to find replacements for last season's two main pitchers.
Grand Valley State
The Lakers have been on the verge of pushing into Division II softball's elite, but in a tough region, they haven't made the jump yet.
This year, behind one of the best pitchers in the country in Hannah Beatus, and one of the best contact lineups in the country, GVSU could be primed for a long run.
Beatus was one of the best pitchers in the country last year, posting a 0.97 ERA, while fanning more than a batter per inning. She finished the year with 11 shutouts.
At the plate, the Lakers bring back Lydia Goble, who batted .465 last season to lead a trio of Lakers last season who hit over .400. All three of the .400-plus hitters are back, which should mean big things for the Lakers offense.
Valdosta State
Another team that has an argument for perhaps the best pitching duo in the country, the Blazers will see Mia DeAngelis and Samantha Richards in the circle in nearly every game this season, and with good reason.
Richards Named First Team NFCA All-America; Second Team D2CCA All-America https://t.co/sWS6DHSVO1

— Valdosta State Blazers (@BlazerAthletics) May 26, 2022
Richards was an All-American last year, fanning 310 batters in just over 250 innings. She logged 28 wins.
DeAngelis could see an increased load after going 6-2 with a 2.40 ERA in nearly 60 innings of work.
The Blazers also will look to replicate last season's power numbers, where they belted 74 home runs as a team, while drawing nearly four walks per game.
Hitters To Watch
Hannah Marsteller, IF, Shippensburg, Senior
All Marsteller did last season was finish the year as the NCAA champion for batting average and on-base percentage, while also earning back-to-back All-America honors, the Division II Player of the Year Award for the second straight season and pretty much every other award up for grabs.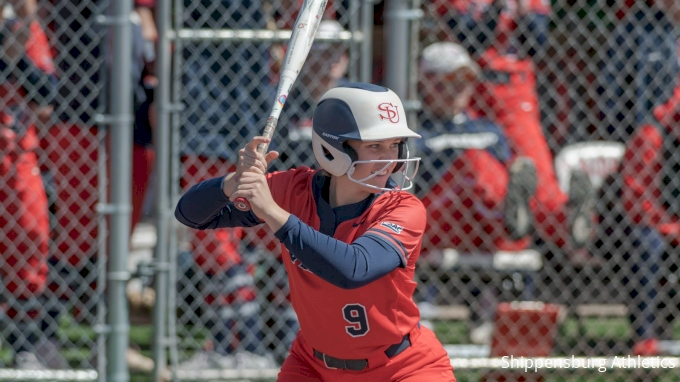 The senior infielder had a hit in every Pennsylvania State Athletic Conference game last season, on top of finishing the 2021 campaign on a 10-game streak, meaning she will enter 2023 on a league record 37-game hitting streak in league games.
During last season's 27 league games, she hit .516 for the season, the second straight year she topped .500, belting 17 home runs and driving in 61 batters, while also drawing 25 walks.
You name it at the plate, and she can do it.
Marsteller easily is the favorite to claim a third consecutive Division II Player of the Year award.
Kylie Emanuele, 1B, Mount Olive, Junior
Emanuele was a second-team All-America selection last season after finishing second in the nation in batting average at .490 for the year.
In 51 games a season ago for the Trojans, she collected 77 hits, including 35 of them going for extra bases, while collecting 82 RBIs, making her perhaps the most clutch hitter in Division II softball.
Making her all-fields power even more impressive is how well she controlled the strike zone, drawing walks at a roughly 10% clip, and striking out just 10 times in 157 at-bats.
Emanuele will look to carry the momentum from a scorching close of the season into 2023.
She collected 16 hits in the final eight games, including five multi-hit performances.
Millay Lambert, OF, Lane College, Senior
Lambert made her Division II debut into a memorable season for the Dragons, finishing among the top 10 in the country in batting average and utilizing her blazing speed on the bases to terrorize opponents, despite a lack of home run power.
Lambert finished the season hitting .477 with a pair of home runs, but her speed shined, allowing her to collect 13 doubles and six triples, an impressive total on the small field on which softball is played.
🗣 "Millay got three, give her three!" 👏 👏 pic.twitter.com/0AIopspgNg

— Lane College Dragons (@LaneAthletics) April 20, 2022
Lambert finds a way to get on the bases any way possible.
She drew 14 walks and reached base nine times after being hit by pitches. Once on base, she logged 17 steals.
Lambert is poised for an even bigger senior season with a year of Division II experience under her belt.
Pitchers To Watch
Jaycee Ginter, Washburn, Junior
Ginter returns for her junior season at Washburn, after dominating opposing hitters to the tune of 30 wins last season. It was a school record, tied for the second-most in Division II and the most of any returning pitcher.
She also finished ninth in the country in strikeouts, fanning 290 batters over her 45 appearances.
That domination saw her finish the season with a 1.76 ERA, as opponents hit just .202 off her.
Those numbers helped her earn multiple All-America honors, while being named the MIAA Player of the Year.
As if her pitching stats weren't impressive enough, she also led Washburn at the plate with a team-best 57 RBIs.
Kaite Burawski, Bridgeport, Senior
Burawski returns for her senior season as the top strikeout artist in the country. She was second in Division II a season ago, fanning 354 batters over her 38 appearances.
Those 354 strikeouts came in 218 innings, helping her go 25-8 with a 1.80 ERA, buoyed by 11 complete-game shutouts, part of her 29 complete games on the season.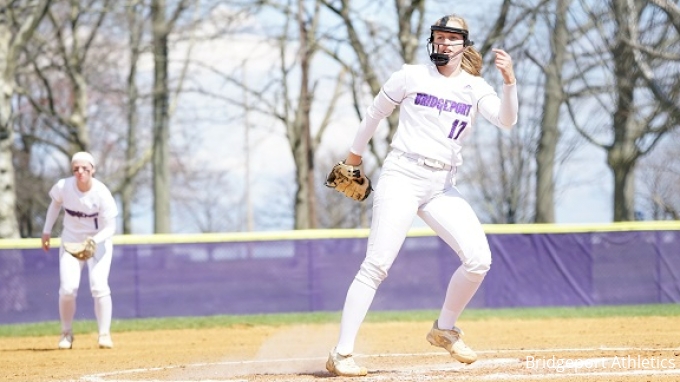 Her ability to miss bats helped hold opponents to a .184 average against her.
Burawski is the definition of a workhorse pitcher, throwing nearly 70% of the innings for Bridgeport last season.
Claire Fon, Adelphi, Senior
After two seasons that saw her make just 19 appearances and one start in the circle, Fon made the huge jump and was a second-team All-American last season, while being named first-team All-Region, the D2CCA Pitcher of the Year and the Northeast 10 Pitcher of the Year.
The highlights of her 2022 season included a perfect game in March, leading the team and the Northeast 10 in wins at 24 and leading the league with a 1.12 ERA, finishing 11th in the country.
Fon is another pitcher who relies more on movement and control than pure power.
She struck out 176 batters in 199.2 innings and gave up just 18 extra base hits for the season.
With a season of experience as the main starter for Adelphi now under her belt, bigger things could be in store for Fon in 2023.
New Rule For 2023
One unique change that fans may see at games this year, is the use of the double base at first base. The NCAA approved the rule with the aim of improved safety.
The double base has been used at lower levels of softball for years, which simply puts an additional, sometimes different colored base at first base, next to the original base.
The original base is in play and used by defenders, while runners going down the line to first hit the outer bag to help avoid collisions.
It won't be used in every game, as both teams must agree to its use before the game starts, but don't be surprised when you turn a game on and the double base is in play.