2023 THE Spring Games
Division III Softball Preview: Christopher Newport Tabbed To Excel In 2023
Division III Softball Preview: Christopher Newport Tabbed To Excel In 2023
The NCAA Softball season is on the horizon, and at the Division III level, traditional powers will clash with upstarts, all with hopes of taking the title.
Feb 3, 2023
by Ron Balaskovitz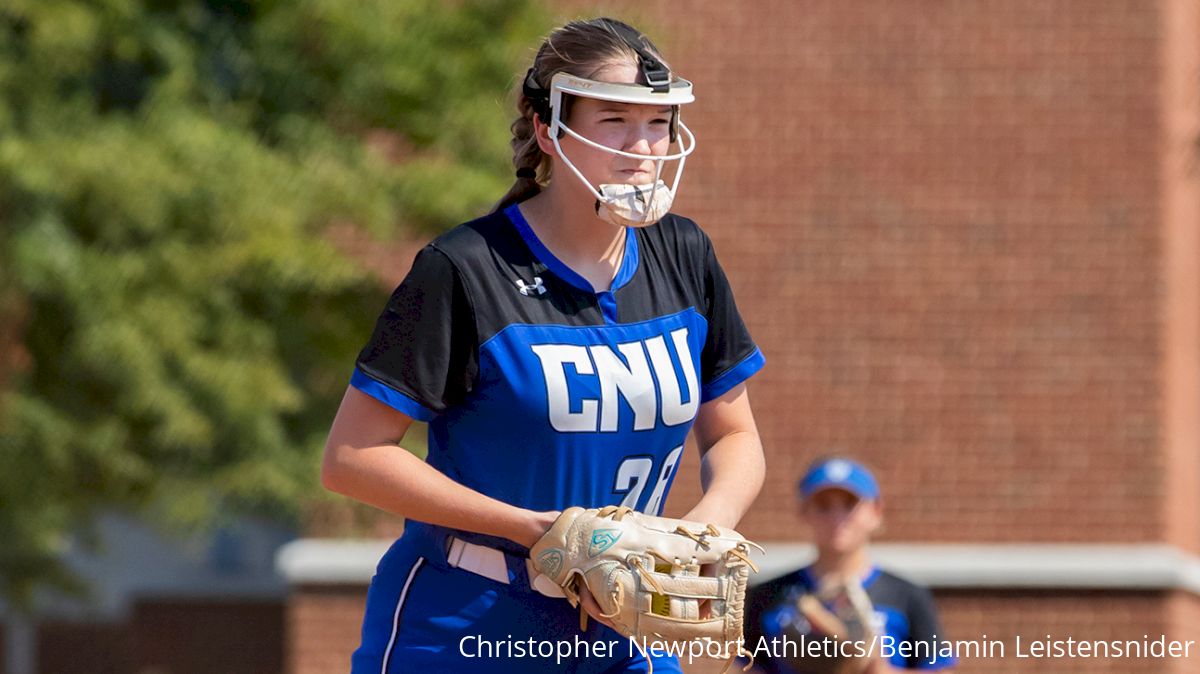 The NCAA Softball season is on the horizon, and at the Division III level, traditional powers will clash with upstarts, all with hopes of taking the title in Texas in June.
A number of loaded teams, along with standout pitchers and hitters return across the country in Division III play. Here's a look at some of the names to pay attention to during the 2023 softball season.
Christopher Newport
The defending national champions romped the entire season in 2022, finishing the 47-1. It was the fewest losses by any team at the Division III level since Tufts posted a 51-0 mark in 2015 to cap off three straight titles.
Last season's title was the first at the NCAA level for Christopher Newport, which made it to the final one other time (2011).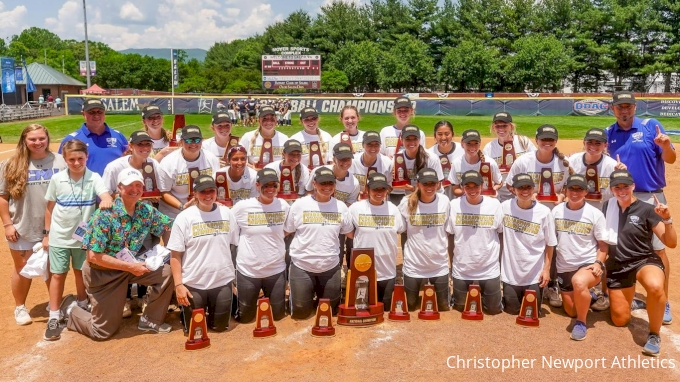 The Captains were tabbed as the Coast-to-Coach Athletic Conference favorites, and with good reason, as 18 players return from last season's team, which ended the year on a 24-game winning streak.
Leading the way is freshman All-American Jamie Martin, who was 22-1 with a 1.12 ERA, and Kate Alger, who was 15-0 with a 0.97 ERA.
At the plate, the Captains return just two starters, but Brooke Greaver and Katie Currin combined for 18 home runs and 70 RBIs, to give them a strong 1-2 punch.
Tufts
The Jumbos were 36-12 last season, hosting and winning their NCAA Regional, while finishing as the runner-up in a deep NESCAC league.
They'll be led by junior pitcher Sophia DiCocco, who was 18-6 last year with a microscopic 0.96 ERA over 181 innings.
Tufts was one of the top contact-hitting teams in the country last season, batting .305 as a team, including five players over 300.
If the Jumbos can continue that hitting with DiCocco's pitching, another regional title, and more, could be within reach.
Babson
Like Tufts, Babson will be hard to beat, simply because of the return of ace pitcher, Moira O'Reilly.
As a sophomore, she went 22-5, was named to the all-region team and took home the NEWMAC Pitcher of the Year Award after setting records in a season for strikeouts, wins and shutouts.
We had 3️⃣ players named to NFCA All-Region teams!

▫️ Moira O'Reilly, All-Region First Team
▫️ Audrey LaBouliere, All-Region Second Team
▫️ Sara Moore, All-Region Second Team#HEARTwork paying off!#GoBabo pic.twitter.com/2wH8lEQb1e

— Babson Softball (@babsonsoftball) May 18, 2022
At the plate, the group of Sara Moore, Kata Karamouzis, Lexi Morris and Chloe Joslin gives the team four returners who hit over .300 last season.
The Beavers ended the year in the top 25 after going 38-10 overall, tying the school record for wins in a season.
SUNY Geneseo
A 34-6 mark last season puts the Knights in position to make a deep run this year, as does a loaded lineup that is slated to return its five best hitters, by average, from a year ago.
Those five all hit .320 or better and combined for over 50 extra base hits.
The roster also will see the return the team's top 3 starting pitchers, each of whom had an ERA of 1.66 or less.
With a deep lineup and pitching rotation, the Knights will be big favorites to make a trip to Texas this year for the Division III World Series.
Rowan
The Profs will return three all-region picks from last season's team that went 33-8 and reached the regional final.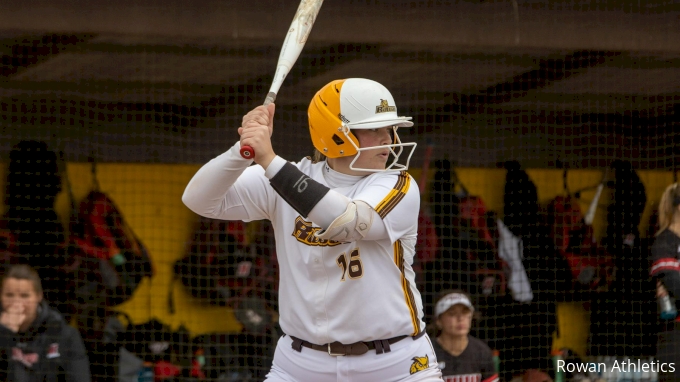 Cat Thomas, McKenzie Melvin and Korie Hague give the lineup three options that provide power and speed, with Thomas hitting .342 and driving in 31 runs, Melvin leading the team with 32 stolen bases and Hague hitting .309, while striking out just eight times.
The Profs must replace last season's NJAC Pitcher of the Year, Emily August, but they'll see Rylee Lutz, 13-3 last year with a 1.85 ERA, step in as the new No. 1 starter.
Salisbury
For Salisbury, it starts with slugger Abby Mace, who might be the top returning slugger in Division III, back for her senior season. Last year, she smashed 18 home runs, while batting .441 and drawing nearly a walk per game and stealing 21 bases.
The Sea Gulls also bring back Lindsey Windsor, who hit .445 with 15 extra-base hits and 21 steals, while also being the team's best pitcher with a 1.13 ERA and 18-2 record.
After going 42-8 last season, and with the star power they have returning, the Gulls should be in the conversation for a regional title, and more, come June.
DePauw
One of the best hitting teams in the country last season, the Tigers hit .328 as a team, and averaged over five runs per game on the way to a 34-9 mark and the top ranking in their region.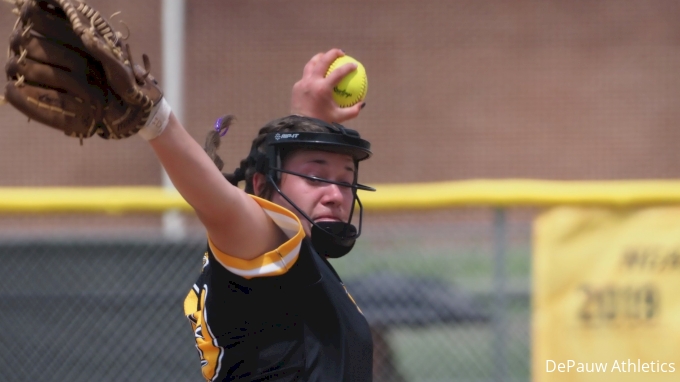 The Tigers must replace three of their five best hitters from a season ago, as well as a pitcher who won 26 of their 36 games, but Kandra Butcher appears set to step into the circle after going 3-1 in over 35 innings with a 2.18 ERA as a true freshman.
There are a lot of questions up and down the DePauw roster entering the season, but a lot of young talent ready to step into bigger roles.
Millikin
After making it to the final eight last season, Millikin has its sights set on bringing home the title this year with a strong batch of returners from last season's group that went 32-7.
The Big Blue will be buoyed by the return of Kendallyn Davison, who terrorized pitchers to the tune of a .435 average last season, collecting 22 extra-base hits and swiping 19 bags.
She and Leah Forman, who batted .364 and drove in 27 runs, gives the team a potent 1-2 punch in the lineup to build around.
Senior pitcher Addison Sargent returns, too. She posted a 1.41 ERA and 17-3 record in 2022.
Bethel (Minnesota)
A tournament appearance last year put the Royals on national notice, led by the arm of Kayla Simacek, who might be the best returning pitcher in Division III softball.
More history as @BethelRoyalsSB boasts two All-Americans! Kayla Simacek is the #BURoyals first-ever First-Team All-American while Lexi DeBace was named to the Third Team! #WeAreBU x #d3sb

RELEASE: https://t.co/gGcRCOuiZk pic.twitter.com/tnbMbj0LjT

— Bethel Royals (@BethelRoyals) May 25, 2022
Simacek, a senior who pretty much won any award you can think of last season, led the nation with 349 strikeouts, walking just 22 batters. She was 35-5 with a 1.04 ERA.
Add in that the lineup returns its top 7 hitters from a team that hit .324 collectively, and Bethel has a strong argument as the best returning team in the country entering the season.
Texas Lutheran
A 45-6 mark for the Bulldogs basically is expected at this point, and Texas Lutheran may be the gold standard of Division III softball after a title and a finals appearance in 2019 and 2021, respectively, along with a final-eight showing last season.
The return of All-American Ashlyn Strother in the circle is a good place to start for the Bulldogs. She went 25-0 last season, including 10 shutouts, and logged a 0.77 ERA.
If there is a question for the Bulldogs, it's the fact that their top 3 hitters in terms of at-bats, along with being three of the highest averages on the team, were lost to graduation.
But, as has been the case with the Bulldogs in recent years, the young talent waiting in the wings should be ready to step in.
Pitchers to Watch
Adrienne Rosey, Trine, Junior
After a solid debut as a freshman that saw her used as a relief specialist, Rosey turned into the main starter for Trine and rewarded their decision with a 16-8 mark, along with 161 strikeouts and a 1.04 ERA, putting her among the top 10 in the country in that category.
Rosey is another pitcher, who despite big strikeout numbers, displays strong control, walking just 19 batters for the season.
She'll be leaned on heavily by Trine this season in her second go-round as the staff ace.
Juliana Presto, Arcadia, Junior
After pitching mostly in relief as a freshman, Presto became the go-to starter for the Knights, and in her bump-up in innings, went from an 8-5 record to 22-5 as a sophomore.
Presto fanned 112 batters in just 85 innings as a freshman, and she more than doubled her strikeouts last season, climbing to 246 in 162 innings, while giving up only 27 extra base hits.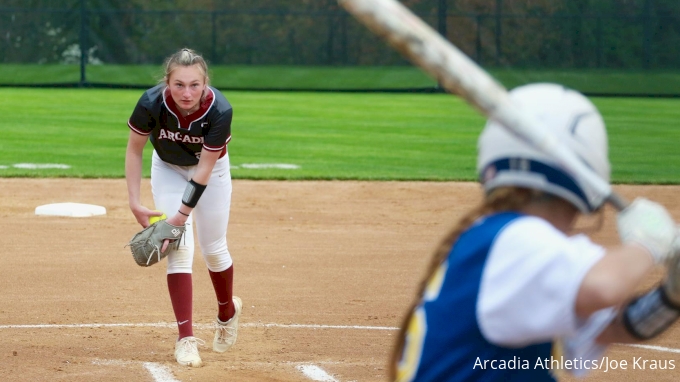 In 22 starts, 18 went for complete games, including four shutouts. She also continued to be valuable out of the bullpen, registering three saves.
If there's one area for Presto to improve, it's walks, having logged 85 last season, but with another year of starting experience under her belt, should be primed for a breakout junior season.
Gracie Ellis, Randolph-Macon, Sophomore
Ellis burst onto the scene last season as a true freshman, finishing among the nation's leaders in strikeouts and ERA.
Over 33 appearances, which included 25 starts, Ellis hit the ground running for the Yellow Jackets, tossing 190 innings, fanning 244 batters and finishing the year with a 22-6 record, a 1.21 ERA and three saves in her eight relief appearances.
Highlights from the year include a perfect game against Guilford and a 12-strikeout no-hitter against Marymount.
Even as a freshman, Ellis showed a strong combination of power and control, walking just 21 batters on the year.
Despite being a freshman, Ellis was a third-team All-American, an All-Region I first-teamer, an All-ODAC first-team pick and the ODAC Pitcher of the Year.
Expect huge things from her as she enters her sophomore campaign.
Hitters to Watch
Lexi Martin, Wisconsin Lutheran, Junior
Martin returns for her junior season as perhaps the most well-rounded hitter in the nation, combining for power and average on her way to an NFCA All-Region (Region VII, second team) season as a sophomore, along with being named NACC Position Player of the Year.
She's the top returning hitter in the country in terms of batting average, hitting .524 last season, and it wasn't just soft contact she made.
Martin connected for 14 doubles and saw her home runs jump from two as a freshman, to nine last season, and she more than doubled her RBIs from 20 to 45
If Martin makes a similar jump this season, national honors could follow.
Rylea Sandel, John Jay, Sophomore
Sandel burst onto the scene as a freshman, putting up one of the most impressive debut campaigns, regardless of classification.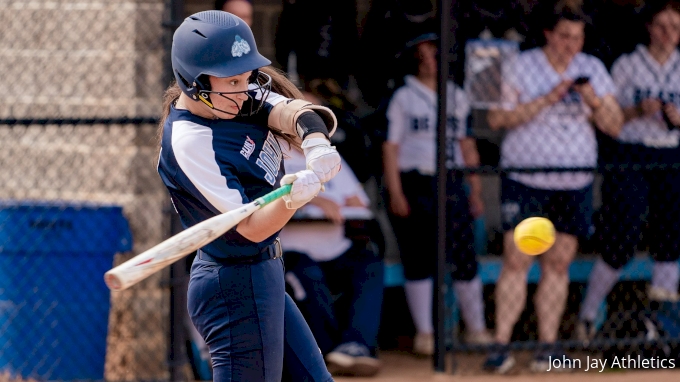 All she did as a true freshman was rank among the top 10 in average at .521, doing so while bringing power to all fields. She roped 21 doubles and three triples to go with 10 home runs. She also had a team-leading 57 RBIs.
With a slugging percentage that topped 1.000, Sandel was a threat each time she stepped into the box and should be an even scarier opponent for pitchers with a season at the college level under her belt.
Ivy Geloso, Albertus Magnus, Senior
Geloso was the Great Northeast Player of the Year after hitting .496 last season for the Falcons, while setting career highs in runs and RBIs.
She collected 58 hits in just 36 games, including 24 for extra bases, all while striking out just 18 times.
What makes her season even more impressive, is that in her first two seasons for the Falcons, she had just 73 at bats and 24 hits.
Her big junior season seemingly came out of nowhere and has her set up for an even bigger final year.