2023 Mark Campbell Collegiate Invitational
For National Newcomer Duke, Winning Is A Joyride
For National Newcomer Duke, Winning Is A Joyride
Duke softball played its first season in 2018, and by 2023, has the framework to become a year-in and year-out title contender.
Feb 3, 2023
by Kyle Kensing
Should you encounter a gang of students riding scooters on the Duke University campus, chances are it's the Blue Devils softball team.
Standout third baseman and catcher Kelly Torres, one of Duke's veteran leaders in the 2023 season, said the Razor Scooter is a favored mode of transportation for Blue Devils softball players, and a reflection of the team's collective identity.
"The fact that we can have fun and goof off, but flip the switch and turn on that competitive Dog Mode, is insane," she said. "We can be goofballs and dogs at the same time."
Make no mistake about it, either: Duke's definitely got that dog in 'em.
T7 | HOME RUN CITY™️

Kelly Torres goes for over the fence!

8 🔵😈, 3 🐝 pic.twitter.com/U73MPyBt1T

— Duke Softball (@DukeSOFTBALL) March 5, 2022
Playing its first season in 2018, the upcoming campaign is just the sixth in Blue Devils softball history. The program wasted no time becoming competitive, though, winning 29 games and finishing above .500 in Atlantic Coast Conference play in Year 1.
Torres came to Duke in Year 4, a milestone season for the fledgling team. After having had a promising 2020 season undercut due to COVID-19, the Blue Devils stormed back in 2021 to go 44-12 and reach the school's first-ever NCAA Tournament.
"That was the first year we won ACC championships and my captains, upperclassmen, leaders ... they were the ones who created the program," Torres said. "They would tell us stories and they led by an amazing examples."
Duke's first roster included such noteworthy players as Peyton St. George, the fearsome pitcher who earned All-Americans in 2022; or Raine Wilson, the James Madison transfer who, despite suffering a season-ending injury in 2021, helped off the field in the Blue Devils' first ACC title.
The first class set a standard that Torres said the current crop of Blue Devils hope to continue building upon.
"When I was [a freshman], it was like, 'We're going to get to the ACC championship,'" she said. "But now we've already done that. My role now is more let's get that swag on.
"It's not a secret we're going to be Top 25 anymore," she added. "We need to own that title."
@kellyytorress is our spark⚡️plug. Can't wait to see Team6 compete! https://t.co/66EhHXl2kJ

— Marissa Young (@DukeCoachYoung) February 3, 2023
As Duke continues its fast ascent, the architect from the very beginning remains in charge. Marissa Young was named the first head coach in the summer of 2015.
Young, a standout player at Michigan, arrived at Duke with a background where, "winning and being on the big stage is all that I knew. And that's exactly what I wanted for Duke softball.
"Building the right foundation," she added, "I knew we'd have that type of program."
Young played for the winning coach in the sport, the all-time career leader in victories, Carol Hutchins. Hutchins announced her retirement last summer, but the approach she brought to the game continues in Durham.
Young credited Hutchins' methods of "building a program for long-term success" as offering a blueprint.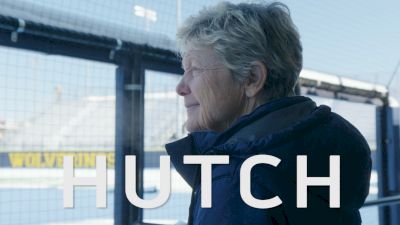 "Consistent success is important. You see programs that have a good year here and there, but to have that consistency is really unique and really important," Young said. "That's some I looked to and wanted."
Duke hasn't been around long enough to provide a fair gauge of its consistency — yet. But following up the 2021 ACC title with the program's first-ever trip to the Super Regional in 2022 is a heckuva step in that direction.
The Blue Devils finished with 44 wins for a second consecutive season and bested a strong Georgia team to advance to face UCLA in Los Angeles with a berth at the Women's College World Series on the line.
Duke fell short, but it gets to start the 2023 season measuring its WCWS credentials not far from where the 2022 season ended. The Blue Devils join the loaded field at the Mark Campbell Invitational, facing opponents including Pac-12 title hopefuls Stanford and Washington, and two-time reigning national champion Oklahoma.
"Playing those teams is what's going to prepare us for the Women's College World Series and ultimately, that's our goal," Torres said. "I can't think of a better way to start that preparation than Oklahoma and Washington and teams like that."
Returning a solid corps of veterans from a season ago, starting with Torres after a .349 season at the plate, has expectations set high once again. Duke checks in ranked top 20 across the major preseason polls.
Kamryn Jackson, Ana Gold and Deja Davis — all of whom contributed significantly to the Blue Devils' success — can also be credited for the lofty preseason vote of confidence.
But in addition to the returning group, the Blue Devils welcome newcomers to their ranks that combine to make the 2023 lineup perhaps Duke's most talented yet, in Young's estimation.
And, along with talent, Young said she's placed a premium on finding the right fits.
"In the recruiting process, looking not just for talented players, but like-minded individuals who are going to fit the culture here of really living the life of excellence on and off the field," Young said. "The women in our program are really special, and they're like-minded individuals. I think that's the glue that holds them together. It's important for us as coaching staff to continue to foster that."
Owning a Razor Scooter may not be a prerequisite, but being able to unleash that dog after having some fun off the field is just the kind of personality that will thrive at Duke.