2023 THE Spring Games
Rogers State Reloads For Division II Title Defense
Rogers State Reloads For Division II Title Defense
Rogers State's Andrea Vaughan wasn't shy about sharing the goal for her team in 2023, even though it hadn't been done in years: Repeat as national champion.
Feb 7, 2023
by Ron Balaskovitz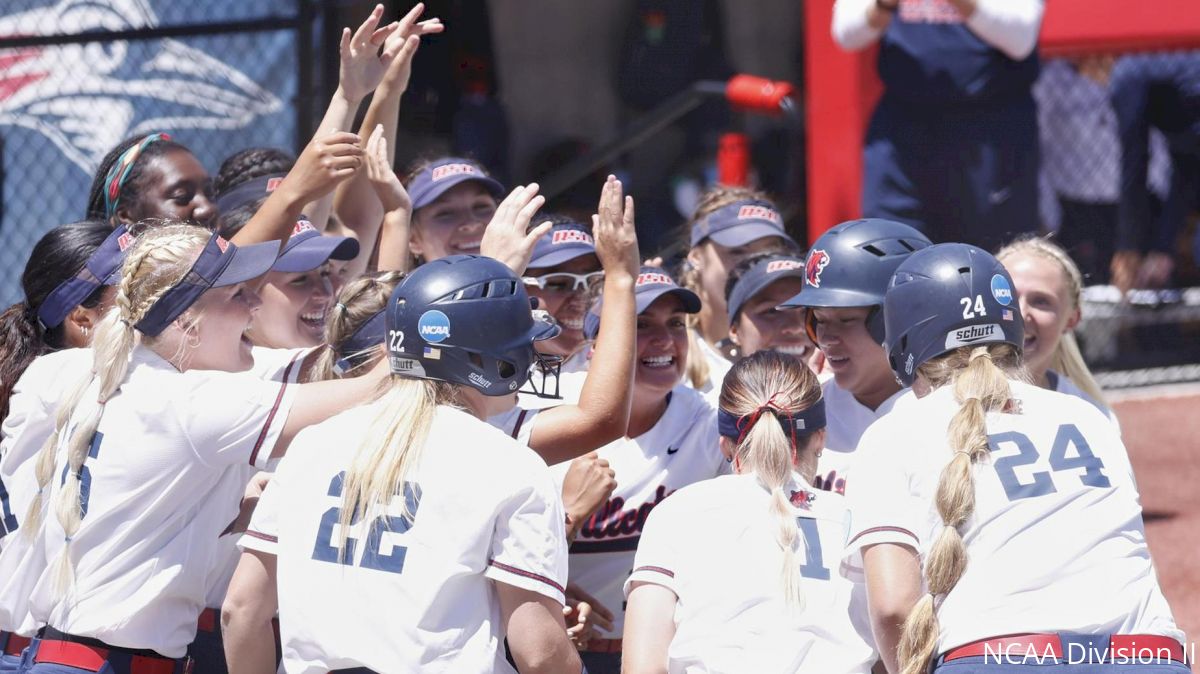 Rogers State head coach Andrea Vaughan wasn't shy about sharing the goal for her team in 2023, despite knowing it hadn't been done in decades: Repeat as the Division II national champion.
With an experienced offense and a host of newcomers to the roster, Rogers State enters 2023 as the No. 1 team in the country. Last year, the Hillcats captured the school's first national title.
For Vaughan and her team, defending the title is a new experience, something the school and its players will remember forever, while also trying to remain focused on the season ahead.
"It has been an interesting year, and this is definitely uncharted territory," Vaughan said about her team's prep for 2023. "How do you venture into a new season after coming off something like that? Certainly, I've never experienced a championship of that magnitude, so it took us a while to get settled in in the fall. With the new group, because there was still so much hype around the national championship, it's just trying to stay humble."
Despite the message to stay humble, the Hillcats have embraced being the top team in the nation, along with accepting the pressure and challenge that come with that honor.
Vaughan says the next step toward being one of the elite teams in the country is raising the bar just a little bit each season.
"Every year, we've raised the expectation, and we've talked a lot about being the No. 1 team and trying not to let that add pressure," she noted. "I don't want to be unrealistic about staying No. 1 or have that pressure, but we're trying not to focus on it. We're just trying to focus on our game plan and taking every opponent seriously. One thing we've put in front of them as a challenge is that there's not been a (Division II) team to repeat in over 30 years, so we're chasing that, but trying to keep the picture small."
The Hillcats should have a good shot at returning to the World Series and repeating, thanks to an experience team in the field.
Vaughan said the Hillcats return essentially their entire infield, anchored by the return of catcher Abbey Rogers, whose All-American campaign saw her lead Rogers State in batting average, and RBIs and tying for the team lead in home runs with 14.
ℂ𝕣𝕖𝕒𝕞 𝕠𝕗 𝕥𝕙𝕖 ℂ𝕣𝕠𝕡@rsusoftball's Abbey Rogers is No. 30 in @ExtraInningSB's D2 Extra Elite 100! #nolimits

📰: https://t.co/PD2bRa3Mw6 pic.twitter.com/fuiRXnUMBr

— RSU Hillcats (@RSUHillcats) January 31, 2023
Her presence, along with that of Bridgett Morales, who hit .305 last season, gives the team a 1-2 punch in the lineup that can help young players in the outfield settle in.
If there is one big spot where the Hillcats have questions, it is in the pitcher's circle, where they lose their top two pitchers from last season in Andrea Morales, the Division II National Pitcher of the Year, and M'Kayla Hillman, who won 16 games.
That leaves just two pitchers, who combined for less than 17 innings last year.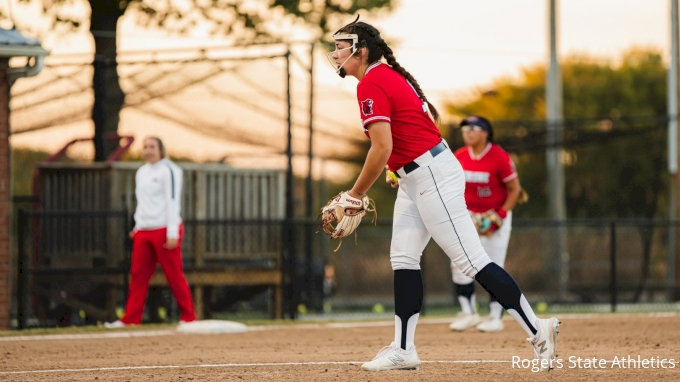 Despite the losses in the circle, Vaughan thinks this year's team might have more skill than last season's group.
"I do feel we're more talented than last year's team," Vaughan noted. "But we're trying not to compare and working to find our identity as a new team. What's it going to take this team to win? We've got a lot of great combinations, and I'm excited about the versatility of our newcomers. It's about finding that right chemistry that can take you further than your athleticism. We're also trying to work on peaking at the right time, and that was a big focus last year."
Marissa Smith's first career homer puts the Hillcats up early in the opener!#NoLimits pic.twitter.com/OA9utmm4MV

— RSU Hillcats (@RSUHillcats) February 6, 2023
Peaking at the right time was played to perfection by Rogers State last season. After a late-season scuffle saw the Hillcats drop 6-of-9 games as the regular season was drawing to a close, they rebounded by losing just one game in the postseason.
The ended the year by defeating Cal State Dominguez 6-5 and 6-1 in the championship series.
A big key to peaking at the right time, according to Vaughan, is the team's early-season schedule and getting a chance to figure out the right lineups and combinations, something they'll get to do at THE Spring Games this year, streamed on FloSoftball.
There, they'll get to face a number of opponents from out of their region - teams they've never seen before.
"The beginning of the season is so crucial," Vaughan continued. "And it's why I love playing games that aren't in the region, especially early on. You want to play different teams, so you have the leeway to play with different lineups. We're really excited to go out to THE Spring Games and play some teams we've never played before."
And while the target will be on its back all season, Rogers State has embraced that challenge and already began looking at the map of the season to see what it might take to become the first repeat champion in over 30 years.
The 2022 Softball National Champions will receive their rings tonight at the DCTC. The ring ceremony will begin at 5:00 PM!

📸 Ashley Poole Sports#NoLimits pic.twitter.com/d2IR63rtBy

— RSU Hillcats (@RSUHillcats) September 22, 2022
"We have already begun talking about what the path looks like, we talked about that quite a bit last year, but you have to be careful about knowing when the right time is to put that path in front of them." Vaughan concluded. "They know the importance of the in-region games and the importance of staying ranked in your region. Our returners know the path, and hopefully, they'll bring the others along. I'm excited about the energy the new players bring and staying on that path trying to repeat."