Big Ten
The Top Division I Softball Teams Looking To Bounce Back From Slow Starts
The Top Division I Softball Teams Looking To Bounce Back From Slow Starts
For some college softball teams with high expectations set for themselves, their early-March records are perhaps a bit of a cause for alarm.
Mar 10, 2023
by Briar Napier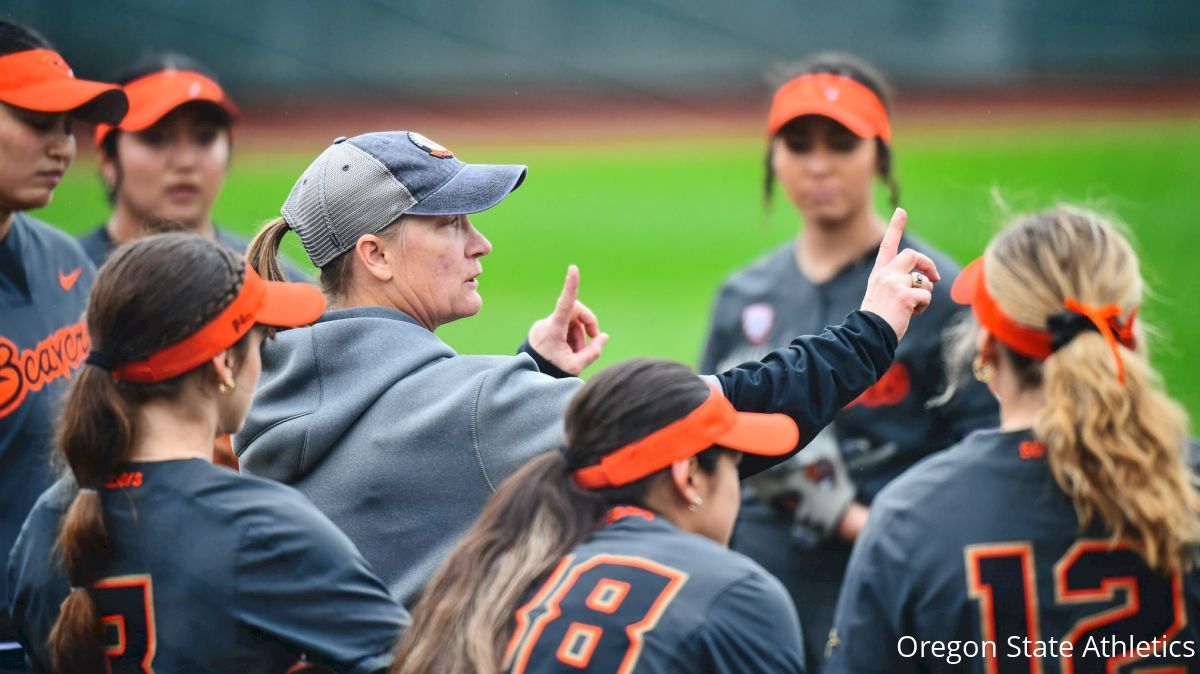 Though every college softball program in America welcomed the return to play last month, not every team started the season on equal footing.
For some teams with high expectations set for themselves, however, their early-March records are perhaps a bit more cause for alarm.
There are plenty of reasons for why a team doesn't immediately get the ball rolling and string together victories – departures, injuries and tough schedules are just a few of the major factors.
But considering the history and successes for which the programs listed below are known, each certainly is capable of rebounding and producing a strong season.
However, if there are some names that aren't accustomed to sitting under .500 or being closer to the bottom of their leagues, it's worth examining why, along with any trends they can reverse.
Here's a peek at a trio of softball teams that haven't come out of the gates swinging this year – and what they'll all be looking to correct and as the season goes along.
Oregon State
Arguably the most surprising team that appeared at last year's Women's College World Series, the Beavers' push to Oklahoma City last season looked like a case of a squad simply getting hot at the right time, especially considering that it only had a 9-15 mark in the brutal Pac-12 Conference.
But one of the main differences between last season and the current one for Oregon State is that it proved able in 2022 to string together nonconference wins and build momentum.
Thus far, the same can't really be said this time around.
Including postseason games, OSU went 30-7 against opponents outside of league play last year, beating strong foes along the way, such as Tennessee in the early-season Mary Nutter Collegiate Classic – and twice more in the Knoxville Regional — and leaguemate Stanford two times on its own turf in the Super Regional round (therefore not officially considered conference games).
The Beavers sit at 9-11 as of this writing, however, seemingly without that same ability to take care of business outside of the conference. They hold defeats on their schedule to the likes of Idaho State, Portland State and Weber State, all programs that are well below .500 as of Thursday morning.
An abysmal rate from the plate (.222 team batting average, .348 slugging percentage, 48 runs) hasn't exactly helped matters, as the Beavers just haven't been able to score frequently enough to have a sense of an offense that can consistently win them games.
Starting Pac-12 play with a three-game set in Salt Lake.

🗞️: https://t.co/SayZh5H7a0#GoBeavs pic.twitter.com/YYdqXMif1G

— Oregon State Softball (@BeaverSoftball) March 8, 2023
OSU starts Pac-12 competition this weekend against Utah, meaning that the time for the Beavers to try and work out the kinks before league play gets underway is over – and they instead need to snap out of the funk while playing in one of the top conferences in the sport.
UCF
One of the nation's win leaders (49 victories) a season ago, UCF was awesome to watch throughout 2022, winning the American Athletic Conference double, before running into eventual national title champion Oklahoma on its own field in the Super Regional.
That may make the Knights' 10-13 record as of Thursday morning a bit peculiar, particularly when taking into account the fact that UCF didn't have its 13th defeat last year until May 27.
But the reality is that after the heights coach Cindy Ball-Malone's program reached, it chose to throw itself into a gauntlet of a nonconference slate for this season – making the record much more understandable, especially for a (very talented) mid-major.
Seven of the Knights' losses have been to teams ranked in the top 25 at the time of the matchup.
They've also fielded a pitching staff that lost two standouts who each finished last season with ERAs under 2.00 (Gianna Mancha and Kama Woodall) as it goes through a period of adjustment at the moment.
Quick reflexes, Kaitlyn 😱 pic.twitter.com/lnCKAMsrWe

— UCF Softball (@UCF_Softball) February 26, 2023
Sophomore right-hander Kaitlyn Felton (3-3, 2.96 ERA, 54 strikeouts in 49 2/3 innings) has been the best of the bunch and could see her ERA drop once conference games begin later this month, but before UCF gets there, it still has a doubleheader against surging Rutgers (16-4) and a combined five games against perennial contenders Arizona State and Oklahoma State (both of which will be at a weekend event in Stillwater) left to go in nonconference play.
Not only that, but the American looks particularly stacked this season, with both Wichita State (16-3) and East Carolina (16-5) off to strong starts, making the Knights' push for a back-to-back league double a bit tougher.
Nonetheless, expect UCF's record to improve over time and for it to thank itself down the line in postseason play for being battle-tested against some of the country's top teams.
Michigan
At first glance, there's an obvious reason to why Michigan has been a bit on the downswing at 10-10 as of Thursday morning – Carol Hutchins isn't in the dugout anymore.
The winningest head coach in Division I softball history, and the architect behind the Wolverines' 2005 national championship squad, the hall of famer retired during the offseason, leaving behind an incredible legacy that included 22 Big Ten regular-season titles and two NFCA National Coach of the Year awards, among many, many other accolades.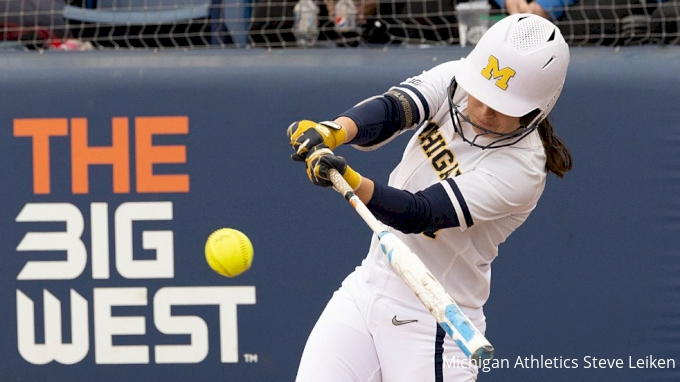 But take a closer look at the teams that Michigan has been playing – with seven of those 10 defeats coming against ranked opponents – and the record then becomes a deeper ordeal in which the Wolverines are perhaps a step slow (particularly on offense) behind the nation's best.
Coach Bonnie Tholl's team has only managed a .247 combined average thus far, while producing just 65 runs, a factor that has come into play in several narrow, low-scoring losses against ranked foes. That includes when Michigan lost 3-1 to a then-No. 16 Stanford and 2-0 to a then-No. 15 LSU, each over the past couple of weeks.
Losing catcher Hannah Carson to that same Tigers team via the transfer portal, following her producing a .329 average and 37 RBIs last season, had to have stung, too.
ICYMI: Blair broke U-M's career doubles record, Derkowski tossed a two-hit shutout, and Wolverines beat Kent State, 4-0, in their home opener at Alumni Field.

RECAP: https://t.co/hC9lP0Z8yw pic.twitter.com/XQRLgbR1FV

— Michigan Softball (@umichsoftball) March 10, 2023
There are some bright spots dotted throughout the roster, especially in the circle, as sophomore Lauren Derkowski (5-4, 2.15 ERA, 80 strikeouts in 58 2/3 innings) has been great to start the season. That makes it very plausible that Michigan gets out of its funk soon and finds itself in the thick of a Big Ten title fight.
Still, it's worth pointing out that the adjustment to life post-Hutchins is off to a bit of a rocky start and will require some retooling.