2023 THE Spring Games
THE Spring Games: Division III Squads Highlight Event's Final Weekend
THE Spring Games: Division III Squads Highlight Event's Final Weekend
After hundreds of games and plenty of softball since the 2023 season began, the excitement at this year's edition of THE Spring Games is coming to an end.
Mar 22, 2023
by Briar Napier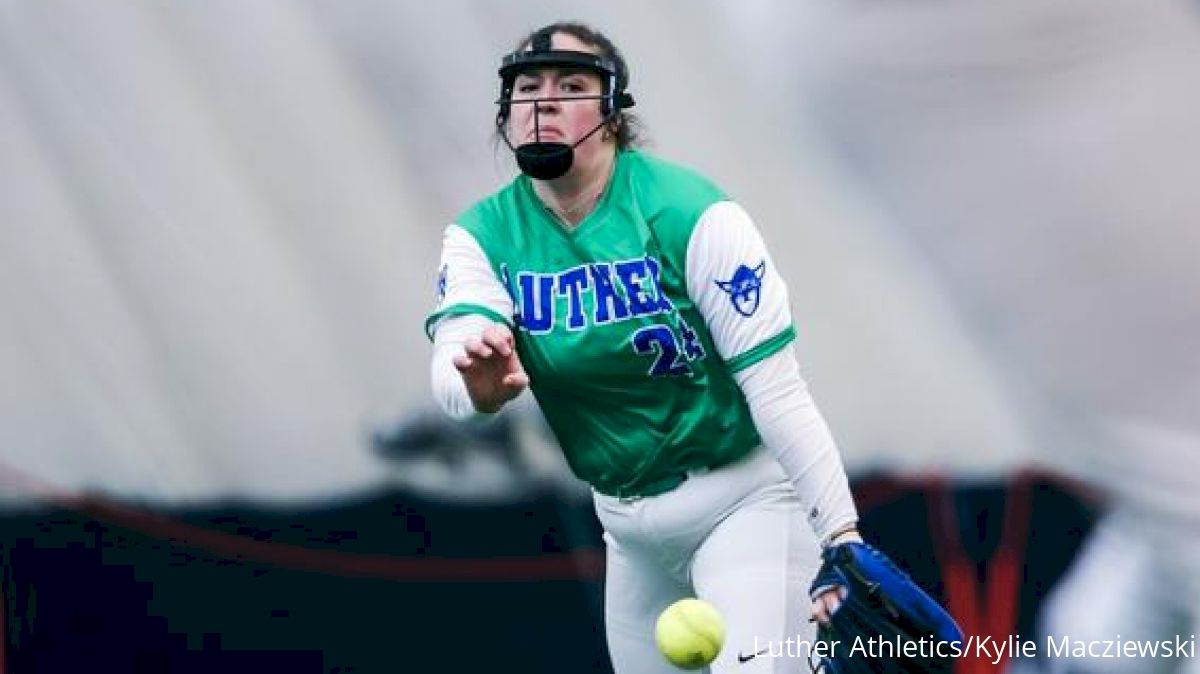 After hundreds of games and plenty of softball each week since the 2023 season began, all the excitement at this year's edition of THE Spring Games in Florida must come to an end sometime.
Sunday will mark the official close of the world's largest college softball tournament, and after hosting plenty of strong programs across a variety of levels since last month, THE Spring Games and the final competitors will be looking to end the festivities with a bang.
For the final week of the event, NCAA Division III teams are in the spotlight, as nearly every matchup leading into Sunday features a showdown between programs from that level.
Though many of the schools taking part are small, under-the-radar names in the college softball world, they're looking to make their marks and showcase their stuff on a big stage, before the thick of the midseason grind arrives.
It has been a fun year, Florida, but let's enjoy one last stretch of games, before the impatient wait for the 2024 event begins.
Here's a look at the games to watch during the last weekend of play in this year's THE Spring Games, with all matchups listed below (and all being held for the remainder of the event) being streamed live on FloSoftball.
NOTE: All start times are listed in Eastern Time and are subject to change.
Elmhurst (Illinois) Vs. Luther (Iowa), Thursday at 9 a.m.
Luther picked up a season-opening win over No. 9 Bethel (Minnesota) last month and hasn't slowed down much from there, going 12-2 as of this writing.
The Norse have looked strong to start off their stint at THE Spring Games, going 5-1 since arriving for their first doubleheader Saturday.
Elmhurst, at 4-0 to start the season, should give them a proper test, though after just 10 wins last year, the Bluejays are trying to keep their own positive momentum going.
Pitching has been the key behind that unbeaten start, with Elmhurst's staff only allowing two runs so far in 2023, as both sophomore Chiara O'Leary and senior Brianna Pisauro are tossing sub-1.00 ERAs in the circle.
But O'Leary, in particular, has emphasized her impact by being elite at the plate, as well, leading Elmhurst in RBIs with six and holding the second-best batting average on the team at .538.
At Luther, the top batters also have an idea for how to send runners home – four players are over 10 RBIs on the year – led by red-hot junior catcher Abby Spore's 17 and her .500 average, plus .818 slugging percentage to go along with it.
Fifth-year hurler Kendra Cooper has slid into the Norse's ace role with effectiveness, too, going 7-1 to start the year. She has a 1.57 ERA and 62 strikeouts in 49 innings pitched.
In a seven-day stretch from Saturday to this coming Friday, Luther will be playing 12 games at THE Spring Games, with the showdown with Elmhurst toward the back end of the Norse's run in Florida.
Getting a victory over what could be an unbeaten squad would make for one of Luther's strongest performances of the trip.
Wisconsin-Eau Claire Vs. Hope (Michigan), Thursday at 11:30 a.m. and 2 p.m.
Ranked in the National Fastpitch Coaches Association's preseason poll, Wisconsin-Eau Claire has sputtered a bit, dropping out of the rankings entirely when the first in-season poll was released.
Now, the Blugolds will be trying to rebound back into the mix by getting two chances at taking down a Hope team Thursday in Winter Haven.
Wisconsin-Eau Claire enters Tuesday having won four of its past five games, indicating that the program is possibly beginning to find its direction.
She can do it all! Madi Zerr throws six scoreless innings, rings up three K's, goes 3 for 4, and recorded 2 RBI's in @UWECSoftball's morning victory! #RollGolds pic.twitter.com/mxtLnIIlMF

— UWEC Athletics (@UWECblugolds) March 20, 2023
Madi Zerr and Megan Maruna will be Eau Claire's best bets on offense to spur it back into the national limelight. They've combined for 27 RBIs between them across 12 games, and both are batting well over .400.
Zerr doubles as the Blugolds' most-used pitcher (team-high 28 innings), too, but junior Lauren Gamme (3-1, 1.80 ERA, 13 strikeouts in 23 1/3 innings) has shown an ability to handle her business when called upon.
Gamme likely will be needed in at least one of the games against the Flying Dutch.
Hope has been a bit off and on so far, going 6-5, with matchups dropped against ranked teams, including Case Western Reserve and Tufts, but a victory (or two) over Eau Claire would act as a solid momentum booster.
Junior pitcher Samantha Vermeesch should see plenty of work as the Flying Dutch's top arm. She has a 3-1 record on the year with a 1.46 ERA and 24 strikeouts in 24 innings.
Millikin (Illinois) Vs. Tufts (Massachusetts), Saturday at 11:30 a.m.
A top-25 matchup to close the show on the final weekend of THE Spring Games? Yes, please.
Both the Jumbos and the Big Blue are listed in the NFCA's most recent (as of this writing) Division III poll, released March 14.
Each program won at least 36 games a year ago, with Millikin coming off making the Division III Softball Championship (the final eight) for the first time in program history.
Things haven't been completely smooth sailing for the Big Blue thus far in their second act since then, however.
As of Monday evening, Millikin sits at 6-6, though the team has faced a brutal schedule that has included the defending national champion and No. 2-ranked Christopher Newport, along wiyh three other teams ranked in the top 15 nationally.
A showdown with another one of those programs in 15th-ranked Tufts will be Millikin's closer at THE Spring Games, before it moves on to conference play.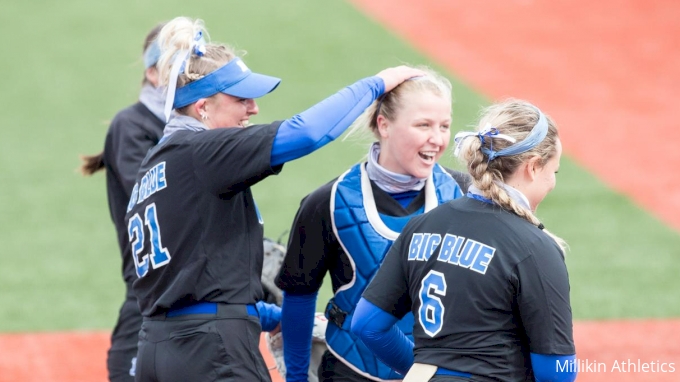 Big Blue junior catcher/infielder Leah Foreman (.406 average) has been as consistent as they come at the plate, and she'll try to help notch a solid nonconference win down in The Sunshine State.
The only issue with that is that as of Monday evening, Tufts hasn't yet shown it can be beaten, sitting with a 6-0 record that includes three successive doubleheader sweeps to start its season at THE Spring Games on Saturday, Sunday and Monday.
Freshman Kaitlyn Perucci (.524 average, 10 RBIs) has been one of several players on the Jumbos' roster to come out of the gates flying, but whether she can continue her early-season surge in her first college season – especially against a team as battle-tested as Millikin – remains to be seen.