2023 UConn vs Villanova
BIG EAST Softball Matchups Of The Week: Conference Standings Tight So Far
BIG EAST Softball Matchups Of The Week: Conference Standings Tight So Far
As the BIG EAST enters the heart of league play, the top of the conference has been tightly contested through the first few weekends of play.
Mar 31, 2023
by Ron Balaskovitz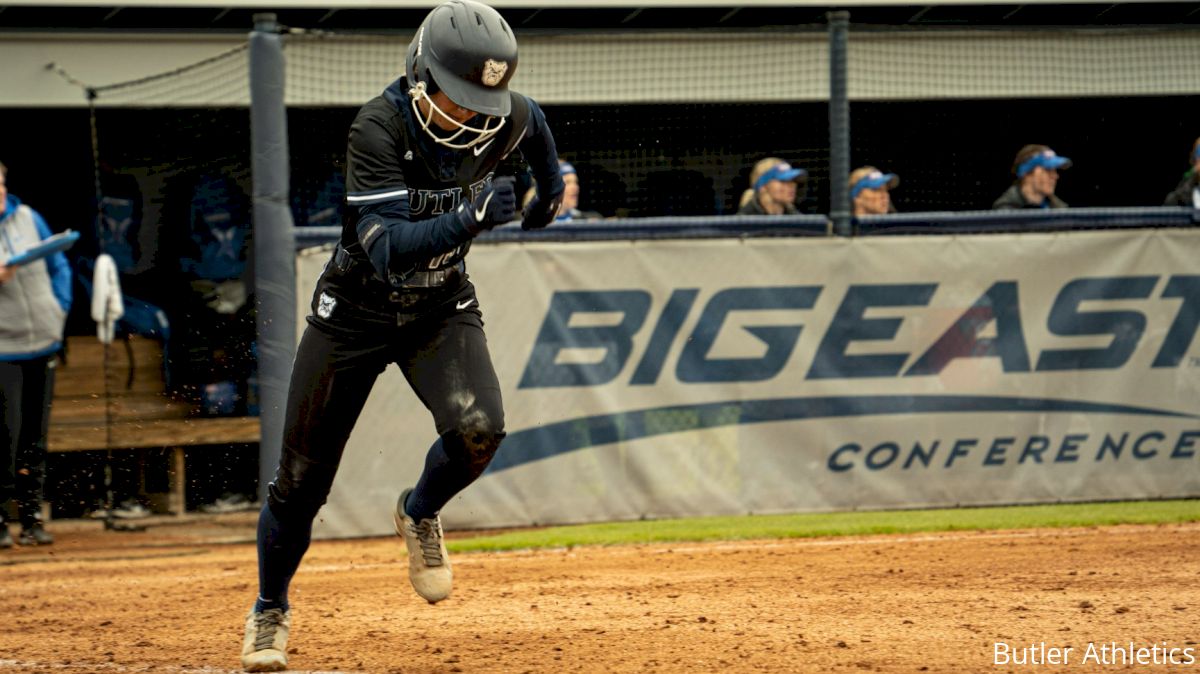 As the BIG EAST enters the heart of league play, the top of the conference has been tightly contested through the first few weekends of play, with first place to fifth place separated at the moment by just two games.
That log jam means tons of big games coming up, where a series win could mean the difference in the race for the regular-season title.
At the moment, there is one team left with a perfect league record, while the two closest teams heading into the weekend will square off looking to avoid losing ground.
Here's a look at this week's best BIG EAST softball games.
All times and dates are subject to change.
UConn Vs. Villanova
This is the biggest series of the weekend in the BIG EAST, hands down. The Huskies and Wildcats will square off for three games with major implications.
The Wildcats enter the weekend at 5-1 in BIG EAST play, just a game back of league-leading Butler, which is 6-0 and faces winless Creighton.
That makes Villanova's series with UConn even bigger, with the Huskies close behind and tied for third place in the league at 6-3, just 1.5 games behind Butler.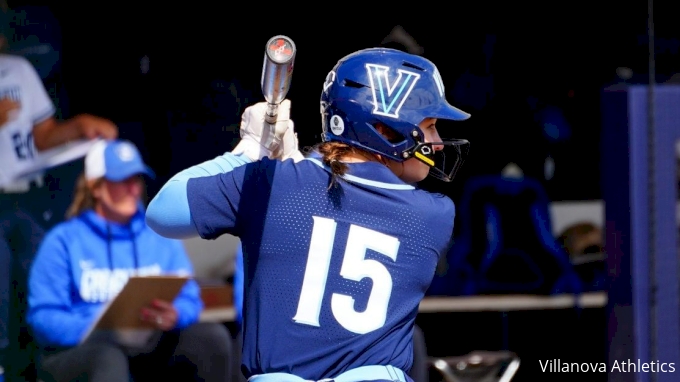 The Wildcats come in with strong momentum on their side, having racked up 10 straight wins, five of them in league play, including a sweep of Creighton last weekend. Villanova has had a flair for the dramatic in that run, winning three of those games by two runs or less.
The key for Villanova this season has been strong pitching from the 1-2 punch of Kat Gallant and Peyton Schnackenberger, who have posted a combined ERA under 3.00, while teaming for 12 of the team's wins.
That pitching will be needed against UConn, which comes in looking to snap a two-game skid and enters as one of the hottest hitting teams in the BIG EAST, thanks to a .302 team batting average.
Six players in their lineup are hitting .292 or better.
Grace Jenkins is the big bat with a team-best five home runs and 21 RBIs. That offense will be needed with UConn struggling a bit in the circle with a team ERA over 4.00.
Historically, UConn has dominated the series between the two teams, 45-14.
St. John's Vs. Seton Hall
The fourth- and fifth-place teams will do battle, looking to either pull away, or make the top of the league even tighter than it already is.
Seton Hall is 1.5 games back of Butler at 6-3 in the league, while St. John's is two games back of first at 4-2.
The Pirates have won 4-of-5, including 2-of-3 last weekend against DePaul.
Top 6 | OG cannot stop hitting homers.

It's her fourth home run in her last seven games and her sixth of the season!

Pirates 3, Hawks 0#HALLin🔵⚪ pic.twitter.com/fxVufQF7D6

— Seton Hall Softball (@SHUSoftball) March 28, 2023
Seton Hall has been helped by a trio of power hitters, who have combined for 14 home runs already. The team as a whole has 17.
Olivia Gilbert is responsible for six of those long balls, while Taylor Hill and Kelsey Carr each have four.
The key for the Red Storm so far, and the counter to those big bats, will be the arm of Carolina Zamudio, who comes in at 7-3 on the year with a 2.94 ERA. She seems likely to start two of the three games to try and give St. John's its best chance at a series win.
It's an intriguing matchup of power hitting going against power pitching, with big stakes in the standings on the line.
Butler Vs. Creighton
This is two teams going in opposite directions to start BIG EAST play, with Butler surging after a tough nonconference run – to the tune of 6-0 in league play, while Creighton has dropped eight straight in total, and has fallen to 0-6 in league play.
Butler has a chance to add to its current lead atop the BIG EAST standings.
Since conference play started, Kaylee Gross has been a machine for the Bulldogs, batting a cool .700 in the six league wins, with Sydney Carter (.625) and Mallory McMahon (.500) also hitting the cover off the ball to start BIG EAST play.
That group could be in for a big weekend against the Blue Jays, who since BIG EAST play has started, have allowed opposing lineups to hit .335 in the six games, while also giving up 29 free passes, meaning over 40% of the time, an opposing batter reaches base.
Oddly, the two have similar overall records, with Butler at 12-19 and Creighton at 13-19.