2023 Villanova vs Seton Hall
BIG EAST Softball Matchups Of The Week: Penultimate Weekend Before Tourney
BIG EAST Softball Matchups Of The Week: Penultimate Weekend Before Tourney
The two weekends remaining in the BIG EAST softball schedule will do a lot to create answers to questions about the upcoming conference tournament.
Apr 28, 2023
by Briar Napier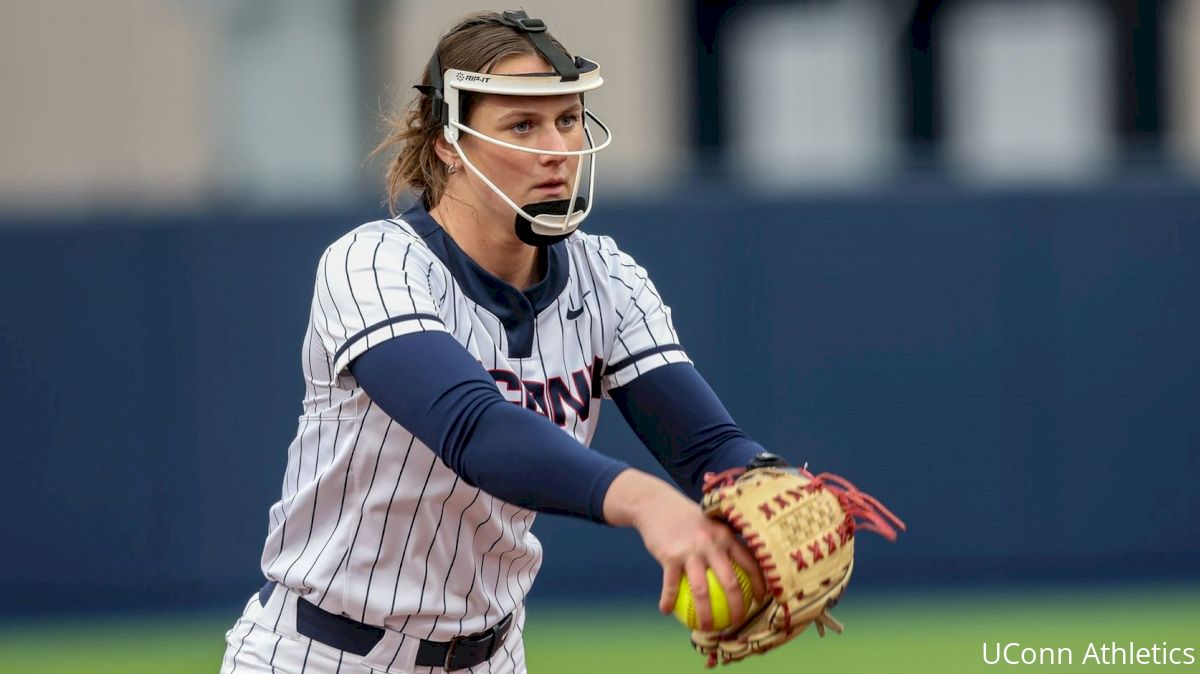 Six teams will arrive, but only one will leave with the spoils.
The biggest lingering question, however – in an expanded BIG EAST Softball Championship field (from four schools to six) since a year ago – is which six teams will arrive, exactly? And how will they be positioned when the conference tournament begins May 10 in Storrs, Connecticut?
The two weekends remaining in the BIG EAST softball schedule will do a lot to create answers to each of those questions.
Fans should keep their eyes peeled for teams that drop games they shouldn't, or vice versa, over the final few days of the regular season. The pressure of living up to expectations, or closing out a solid season with positivity and success, makes and breaks teams.
But only then, after those moments occur, will the true contenders and pretenders be revealed.
Here's a look at the games to watch across the BIG EAST schedule this week, with many games throughout the conference schedule being streamed live on FloSoftball.
Seton Hall Vs. Villanova
It doesn't get much more high-stakes than two highly skilled teams battling it out for postseason positioning in the final weeks of the regular season, especially considering the way both teams are playing.
Seton Hall is on a five-game winning streak, and Villanova is on an eight-of-nine winning roll as of Wednesday afternoon, putting both programs right behind league-leading UConn, with just two weekends remaining in the regular season.
Both squads need big performances against one another in this three-game set, but the Pirates – in terms of the race for the BIG EAST Championship's No. 1 seed – probably need it just a bit more.
While Seton Hall will duke it out against Villanova, UConn simultaneously will play its final BIG EAST regular-season series of the year against DePaul. The Huskies' only other game after this weekend will be a single nonconference meeting with Saint Peter's on the regular season's final day, May 7.
With the Pirates scheduled to play a series against Butler on the final weekend, meanwhile, it means Seton Hall has six conference games left to UConn's three – an important thing to note, as the Huskies sit at 18-3 in BIG EAST play, and the Pirates are 15-3.
With that opportunity in mind, coach Angie Churchill's program – as good as it has been with its most victories in a season since 2005 – can't afford to drop many league games, if it wants to make a push for the top seed in the conference tournament.
hey guys remember when shelby threw a no-no on saturday? pic.twitter.com/BmHmTtv6d4

— Seton Hall Softball (@SHUSoftball) April 24, 2023
Good thing for The Hall, then, that it isn't doing so.
The Pirates captured their record-setting 10th straight conference win in a sweep of Providence, a sweep punctuated by a six-inning no-hitter from Shelby Smith in Game 1 of Saturday's doubleheader.
Remember, though, Villanova's been on a tear, too, winning 11-of-13 games since April 4, while outsourcing DePaul by a combined 23-2 in its own sweep last weekend.
Don't miss any game in this series, all of which could prove vital for postseason seeding.
Butler Vs. Georgetown
As a whole, Butler and Georgetown are having rather below-average seasons.
In BIG EAST play, however, they're each doing more than enough to put them in interesting spots coming around to the postseason and in potential roles as bracket busters down the line.
Both teams are well-under .500 overall in 2023, with the Bulldogs having had to recover from a putrid 1-10 start to the season, while the Hoyas underwent an 11-game losing streak of their own earlier in the year.
But both are also showing a valuable ability to pick up victories here and there in conference play, and though it isn't a strategy that will see them pick up the league's regular-season title, it is one that could make each dangerous when elimination games come into play for the BIG EAST Championship. As of now, both are in good position to qualify, thanks to expanded field.
Before all that can happen next month, however, they'll face each other, with the two teams finding themselves going in opposite directions.
Cam Kondo, with her SECOND home run today, gives us the win 🤩#HoyaSaxa pic.twitter.com/qxVuUTit2o

— Georgetown Softball (@HoyaSoftball) April 14, 2023
Georgetown has had a solid April, with series wins in BIG EAST play over Providence and Creighton.
The wheels are starting to fall off a bit at Butler, as the Bulldogs now have lost seven in a row entering the weekend. That's after starting conference play at an epic 8-0.
A lack of offensive pop has been a major problem for Butler during the slump, as the Bulldogs have only scored more than two runs in a game once, meaning it's imperative for the pitching staff to hold the Hoyas' hitters – namely outfielder Cameron Kondo, who holds fence-clearing power and a team-high 13 home runs on the year – at bay, as the Butler lineup tries to get something going, like when it did against Indiana State on Wednesday but still fell short in an 11-9 nonconference defeat.
UConn Vs. DePaul
Give the star power some rest or potentially clinch a second consecutive BIG EAST regular-season title with authority?
That's the dilemma UConn finds itself in against DePaul in the Huskies' final conference series before the BIG EAST tournament.
DePaul has been in freefall for much of April, including 11 losses in its past 12 games, to see it nailed to the bottom of the standings and its of qualifying for the conference tourney quickly fading away.
There are pros and cons to both options for coach Laura Valentino's team.
Due to second-place Seton Hall having six conference games remaining to UConn's three, the only way the Huskies could clinch the BIG EAST regular-season title for themselves this weekend would be if they swept DePaul (unless Seton Hall drops games, which obviously makes clinching much easier).
BALLGAME‼️

Huskies complete their fourth straight series sweep!🧹 pic.twitter.com/EU7KyXgRlj

— UConn Softball (@UConnSoftball) April 23, 2023
Such a scenario, if it were to occur, would mean even if the Pirates, the closest team to the Huskies, miraculously won six straight games to close the season and tie the leaders at a 21-3 conference record, the Huskies still would be the conference tournament's No. 1 seed due to holding the head-to-head tiebreaker over Seton Hall (a 2-1 series win in March).
The cons are the ever-present threat of injuries coming at the wrong time, and considering UConn hasn't made an NCAA Tournament since 2001, a trip to a regional is far, far from in the bag yet for the Huskies.
Still, there's plenty of appeal and advantages to being the top seed at a conference tournament you host.
Right now, four players batting .333 or better, while the pitching staff has only let opposing hitters bat a .206 average for the year, so it's clear UConn certainly has the tools to wrap up the job and coast its way into tourney play.
With nothing for certain yet, it's probably the best course of action, too.