2023 Lincoln Memorial vs Wingate
Lincoln Memorial, Wingate Clash For 2023 SAC Softball Championship
Lincoln Memorial, Wingate Clash For 2023 SAC Softball Championship
Wingate and Lincoln Memorial meet with the South Atlantic Conference softball championship and berth in the NCAA Tournament at stake.
May 2, 2023
by Kyle Kensing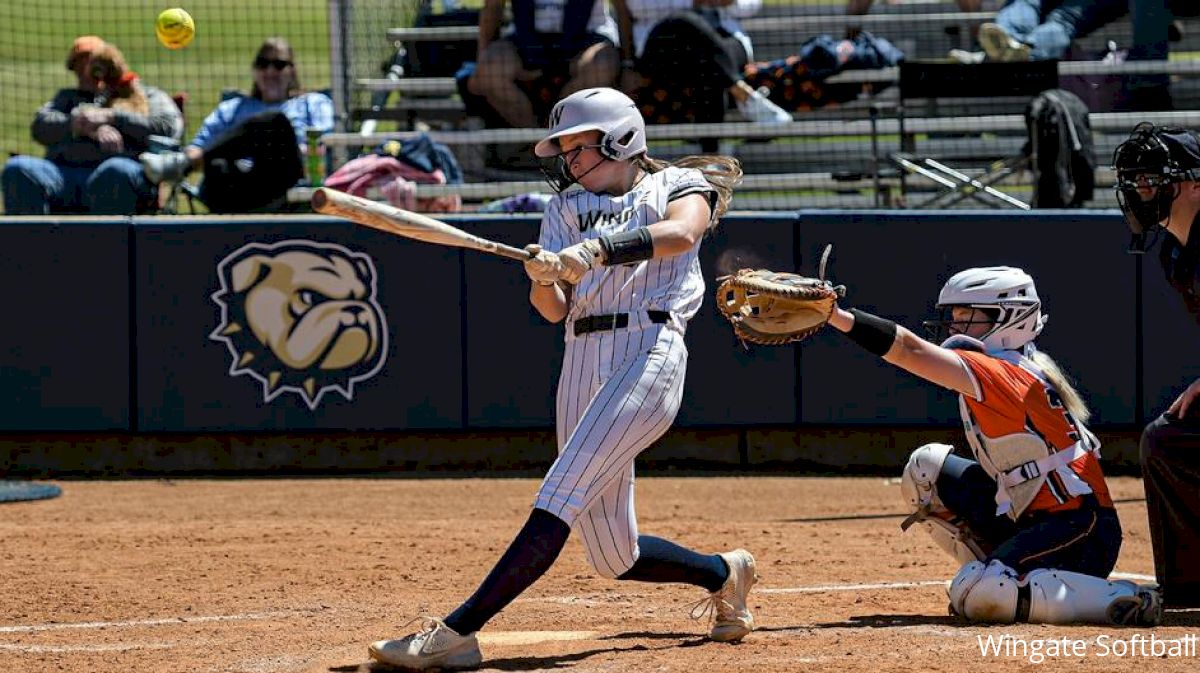 The 2023 South Atlantic Conference softball season reaches its final destination on May 3 and 4, when Wingate hosts Lincoln Memorial in the league's championship series.
The championship matchup features some of the best pitching the SAC has to offer. Wingate's Raechel Cutcher comes into the series with a 2.33 ERA in 32 appearances and 22 starts, and her 146 strikeouts are fourth-most in the SAC ahead of the finale.
Eight of Cutcher's strikeouts came April 21 in an 8-2 Bulldogs win over Lincoln Memorial. Cutcher went the distance, allowing two earned runs for the victory.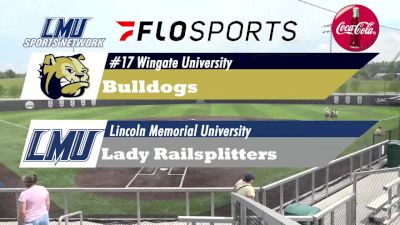 Unlock this video, live events, and more with a subscription!
Get Started
Already a subscriber? Log In
Not far behind Cutcher with 142 strikeouts is Lincoln Memorial's Emma Frost. Frost has made 26 starts and amassed a 19-10 record in her 33 appearances, throwing 163 1/3 innings.
Frost picked up a pair of wins last weekend in relief duty against Catawba and Lenoir-Rhyne, striking out five combined batters in the two LMU victories. The previous weekend was also big for Hayley Tamaro, who went four and five innings in wins over L-R to send the Lady Railsplitters to the championship series.
Tamaro, a transfer from Canisius, pitched seven outstanding innings in a Lincoln Memorial win over Wingate on April 21. The Railsplitters will seek similar pitching in the title rematch with the Bulldogs, who boast some of the collective hitting in the nation.
Wingate heads into the series tied for ninth in Div. II with 72 home runs, with four different Bulldogs boasting at least 10 round-trippers on the year. Savanna Brooks' 14 lead the way, as do her 58 RBI and an impressive .773 slugging percentage. Wingate's team percentage of .554 is 12th-best in the nation.
With Heaven Maness, Hannah Reaves and Ragan Liles all mashing home runs while batting around .340, it's easy to see why. Wingate's offensive prowess has produced 373 total runs, best in the SAC and seventh-most in Div. II.
Lincoln Memorial's win in the first half of the teams' double-header encounter, however, marks one of only four times since mid-March an opponent held Wingate to one run or fewer. The most recent came earlier in the SAC Tournament when Carson-Newman beat the Bulldogs last Saturday, 6-0; Wingate bounced back with a 12-3 drubbing to secure its place in the championship.
In that one, Maness drove in seven runs, the fourth time since the beginning of April in which she delivered three or more RBI in one game. Maness is up to 48 RBI on the season.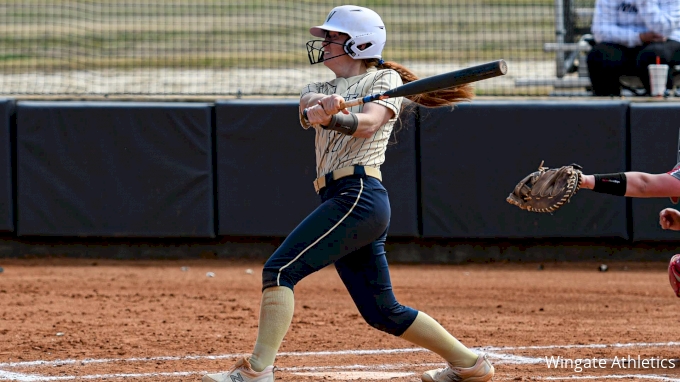 The rout improved Wingate's run average for the SAC Tournament to five runs per contest. Lincoln Memorial, which breezed through with three consecutive wins, plated more than seven runs a game in defeats of Catawba and an upset of Lenoir-Rhyne.
The 10-5 and 4-1 victories over L-R marked the culmination of an impressive turnaround for the Railsplitters, who came into the postseason having dropped five-of-six. Over a four-game skid in matchups with nationally ranked L-R and North Georgia, LMU surrendered 49 combined runs.
The Railsplitters' improvement since the start of the SAC Tournament is remarkable, and they will try to parlay that momentum into an NCAA Tournament bid.