2023 PGF Nationals Championships 10U/12U/14U
Stars of Tomorrow Shine Today At The 2023 PGF National Championships
Stars of Tomorrow Shine Today At The 2023 PGF National Championships
Softball's most promising, young talent lead clubs with title aspirations into the 2023 PGF National Championships.
Jun 28, 2023
by Kyle Kensing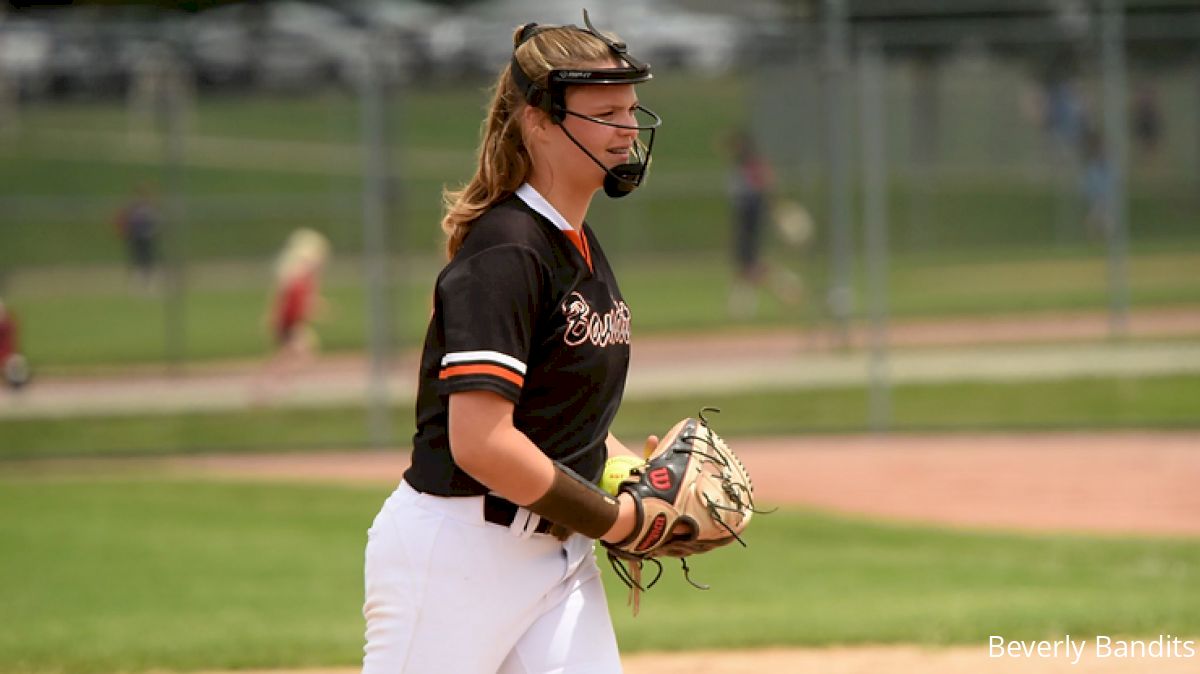 Week 2 of the 2023 PGF National Championships brings out the next wave of softball stars.
The top club teams from the 14U, 12U and 10U ranks come to Orange County, California, in pursuit of title dreams and to make some statements about the sport's future.
This year's 14U field in the Premier Division features some of the top-ranked prospects in the collegiate signing class of 2026.
The always-excellent Beverly Bandits group sends two teams into this division, with both the Beverly Bandits Premier Norwood and Beverly Bandits Hardin Chow among the invited.
And heading up the Premier Norwood — the 2022 PGF National Championships Premier Division winners — is pitcher Maggie Krause, one of the leading recruits in the 2026 class. Krause was one of the top 110 strikeout leaders in all of high school softball during the 2023 season.
Her teammate, pitcher and first baseman Sadie Binkley, earned All-Ohio honors at Logan Elm High School during the prep campaign.
Representing the Beverly Bandits Hardin Chow roster, pitcher and first baseman Piper Cavanaugh comes into the PGF Championships off of a strong freshman season for Traverse City West High in Michigan, and teammate Reese Rourke is one of the top-ranked infielders in the 2026 after her standout freshman year for Lincoln-Way West in Illinois.
Jockeying with the two Beverly Bandits clubs for 14U supremacy are a variety of the country's best clubs, representing the game's most decorated organizations — like the Birmingham Thunderbolts.
The Bolts send their 14U Thompson team to California with a roster showcasing rising 2026 prospect Missy Odom, a versatile pitcher and utility player.
The Atlanta Vipers Tamborra also make the trek west, bringing a trio of headlining class of '26 players in Stevie South, Sara Wiggins and Ryan McIntosh.
The PGF National Championships continues something of a globe-trotting expedition for South, who shined for the Team USA U15 National Team at competition in Peru.
California-based clubs representing NorCal and Socal in Lady Magic Munoz and SoCal Athletics, with its Beck, Marinakis Acosta and Richardson teams, add some local flavor to the PGF 14U National Championships.
In 12U competition, squads under the Beverly Bandits, Birmingham Thunderbolts, Firecrackers clubs and more will get their chance to bring home a championship.
Likewise, some of the best organizations in club softball have rosters set for the 10U Premier Division.
Week 2 of the 2023 PGF National Championships featuring the 14U, 12U and 10U events begins July 30 and culminates Aug. 6.