Big Ten
College Softball Transfer Portal Roundup: Bahl, Maxwell & Others
College Softball Transfer Portal Roundup: Bahl, Maxwell & Others
Here's a look at some of the most high-profile names in college softball that have entered the portal since the season's conclusion.
Jul 11, 2023
by Leanza Pieroni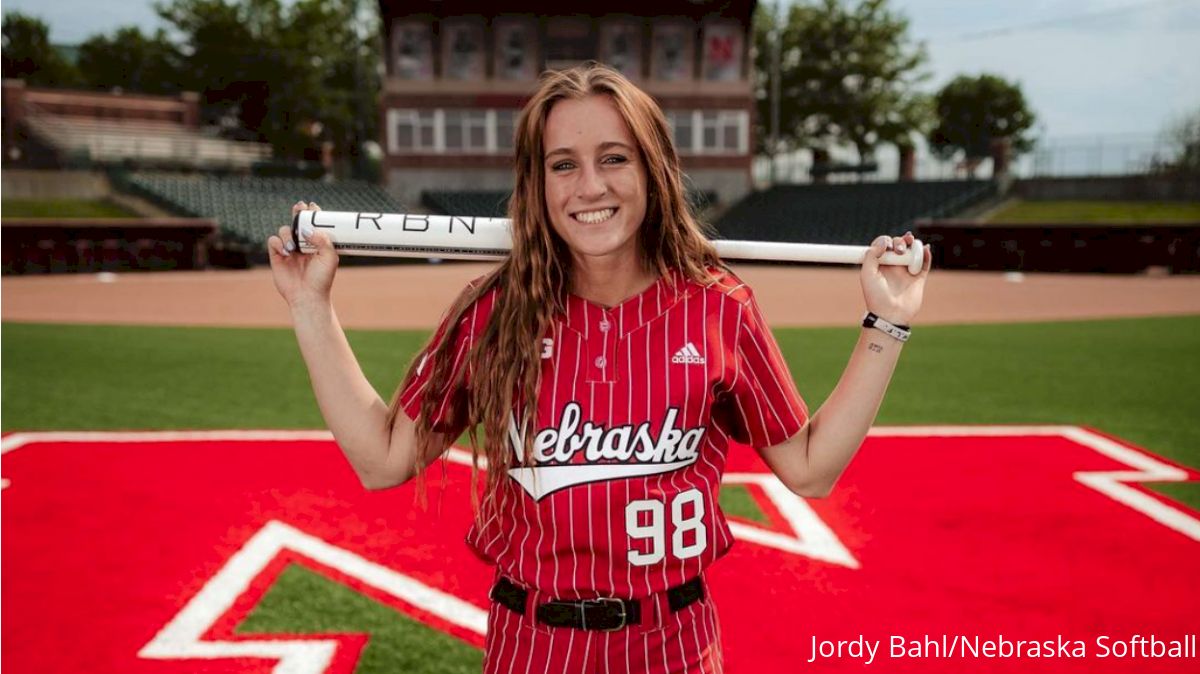 As soon as the college softball season ended, the floodgates of the transfer portal opened.
And due to the current state of college athletics, where grad transfers and portal additions are likely as important as they've ever been toward building a winning roster, the rush of talent suddenly available has sparked a new kind of off-the-field fight in the sport between schools — beating out others for players that you want.
With the depth of talent available, you can't really blame them, either.
National champions, All-Americans, conference players of the year, and more all have either been or still are on the market, meaning that the elite, of the elite of college softball (or teams that only need a couple of additional pieces to break out and thrive) have a wealth of options available in order to beef up their rosters and build a squad that will battle for victories and the hardware that comes with them.
College softball will have a new look in 2024. The new destinations of those in the portal will contribute to that.
Here's a look at some of the most high-profile names in college softball that have entered the portal since the season's conclusion, with some players still weighing their options as the calendar shifts to July:
Bahl Goes Home to Huskers
Mere days after she helped Oklahoma put the finishing touches on a historic, record-breaking national title three-peat that included being a major part of the (still ongoing) longest winning streak in college softball history, Bahl shocked the sport by announcing on social media that she was leaving the Sooners' program after a monstrous two seasons in Norman which included a 44-2 record, 0.99 ERA, 397 strikeouts and, of course, a pair of national championships.
𝒀𝒐𝒖'𝒍𝒍 𝒂𝒍𝒘𝒂𝒚𝒔 𝒇𝒊𝒏𝒅 𝒚𝒐𝒖𝒓 𝒘𝒂𝒚 𝒃𝒂𝒄𝒌 𝒉𝒐𝒎𝒆.❤️⚾️

Read More➡️ https://t.co/gRCZQV0lKk pic.twitter.com/fE4TlDm9hc

— FloSoftball (@FloSoftball) June 13, 2023
She didn't say her exact destination at first, only remarking in her original post that she was going to "return home," but three days later, it was confirmed that Nebraska — with its Lincoln campus not far from Bahl's hometown of Papillion, Nebraska — had won the brief, high-profile Bahl sweepstakes. Giving an instant jolt to a Cornhuskers program that has plenty of pedigree (eight Women's College World Series appearances) but is also looking to return to the top of the mountain (no WCWS appearances since 2013), Bahl, widely considered to be one of if not the best pitcher in America, is exactly the type of talent that helps programs like Nebraska, which has made back-to-back NCAA Tournament appearances, take the next step.
The hype surrounding Bahl in her home state has already begun to arrive; the Omaha Storm Chasers, a minor-league baseball team, held a Jordy Bahl Day last month at their ballpark, while Husker softball season ticket requests for next season have soared past 3,000, exceeding Bowlin Stadium's capacity for 2,500 people.
Maxwell On The Move
Across the state from OU in Stillwater, Oklahoma State has its own major departure from its rotation that it now has to deal with after stunning developments earlier this week. Multi-time All-American and former Big 12 Co-Pitcher of the Year (with Bahl in 2022) Kelly Maxwell was confirmed Friday to be entering the transfer portal, announcing her decision to leave OSU via an Instagram post with one year of eligibility remaining.
Originally expected with Lexi Kilfoyl to make up one of the most devastating one-two punches of starting pitchers in the country next year, Maxwell instead now becomes one of the portal's most coveted names as her resume and accolades speak for themselves — a 58-20 career record, 1.58 career ERA, 746 strikeouts and three WCWS appearances with the Cowgirls, going back-to-back-to-back from 2021-23, is all the evidence she needs to prove that point.
The Texan will be heavily pursued as the three-year ace of one of college softball's best teams, and it just so happens that bitter rival OU, even with standout Nicole May back in the circle for next season, is in need of another dose of firepower following Bahl's departure in order to load up for the chase for the first potential four-peat in the sport's history. Of course, that's all speculation until Maxwell confirms her new destination herself, but if Sooners coach Patty Gasso is looking to find a quick fill-in on the staff that can run with the best of the best, she doesn't have to look very far to find it.
Vawter Has Suitors
Alana Vawter, despite being a three-time All-Pac 12 First Team pick that every staff in the country would love to have, isn't taking the process of picking a new program too seriously. In fact, the ex-Stanford standout is making jokes on Twitter about it to accounts who think they have her next spot figured out.
But the Missouri native's game is no laughing matter — her and freshman phenom NiJaree Canady was about as good as a pitching duo gets on the mound as they helped push the Cardinal back to Oklahoma City for the first time in 19 years, with Vawter finishing as Stanford's wins leader (21) with a team-high 190 innings pitched.
"The truth? Softball has given me just about everything."@alanavawter reflects on her experience with @StanfordSball. #WCWS pic.twitter.com/VsOpMW5Xtw

— NCAA Softball (@NCAASoftball) June 5, 2023
Vawter's career numbers over four seasons in Palo Alto were just as great: 77-34, 1.75 ERA, 527 strikeouts, and 26 shutouts make the All-American a sought-after portal name. Texas comes to mind as a team in the running — Vawter was briefly committed to the Longhorns in high school before eventually settling on Stanford — but a dark horse candidate might be her home-state program, Missouri, which has made the NCAA Tournament every season it's been held since 2007. After all, as Vawter pointed out on social media, she does love Shakespeare's Pizza in Columbia …
Ole Miss Has Itself a Day
If Ole Miss is going to get to the WCWS for the first time ever, especially considering the fact that it competes in the loaded Southeastern Conference, having players that know all about magical runs in Oklahoma City will help with that.
So with the addition of Texas transfer Courtney Day — who was a member of the WCWS All-Tournament team in 2022, when the Longhorns became the first unseeded team ever to reach the championship series — some veteranship with big-stage and big-moment experience has landed in Oxford.
Courtney is a Rebel 🤩

— Ole Miss Softball (@OleMissSoftball) June 30, 2023
Day, who batted .317 with 26 home runs, 91 RBIs, and a .591 slugging percentage across her four seasons in Austin, had three of those homers and eight of those RBIs during Texas' run to the WCWS final; plus, if Ole Miss coach Jamie Trachsel so chooses, Day can suit up for the Rebels as a two-way player, considering the fact that she appeared in 24 games for the Longhorns her first three seasons and went 9-1 over 68⅔ innings pitched before switching solely to being a first baseman/designated player in 2023.
Ole Miss is a program that's gaining some steam, having made seven straight NCAA tourneys with two Super Regional appearances in that timeframe, so if the program is bound to take a leap toward the top of the game, players like Day may be the key additions behind the push to get there.
Kern Can Make a Difference
Not known to be a consistent force, especially since the turn of the century, Indiana softball barnstormed its way onto the map this past season all the way to its first NCAA Regional appearance in 12 years and 44 wins in total. The breakout campaign of a budding superstar was a major reason behind all that success.
Infielder Taryn Kern tore up the Hoosiers' record books as she only needed one year in Bloomington to break IU's single-season records for home runs (23), RBIs (65) and runs scored (68), batting a team-leading .404 on top of it all to earn both the Big Ten Conference's Freshman and Player of the Year awards. Her future seasons in college softball, however, will likely be spent elsewhere:
❤️🤍 pic.twitter.com/GTBN2lB0oQ

— taryn kern (@tarynkern2022) June 9, 2023
Kern announced that she was entering the portal shortly after the conclusion of the season, and though a landing spot for next season for her is currently unknown, the appeal of having an All-American talent on the roster with multiple years of eligibility remaining is tantalizing. If a move closer to home is desired, Kern hails from the softball-rich state of California, where numerous elite programs in the state — blue-bloods UCLA and Stanford among them, for instance — would be more than happy to get her signature on a school NLI.