2023 PGF Nationals Championships 16U/18U
2023 PGF National Championships: Who Is Committed?
2023 PGF National Championships: Who Is Committed?
With club softball's best converging on Southern California for the 2023 PGF National Championships, plenty of college commits headline the events.
Jul 14, 2023
by Kyle Kensing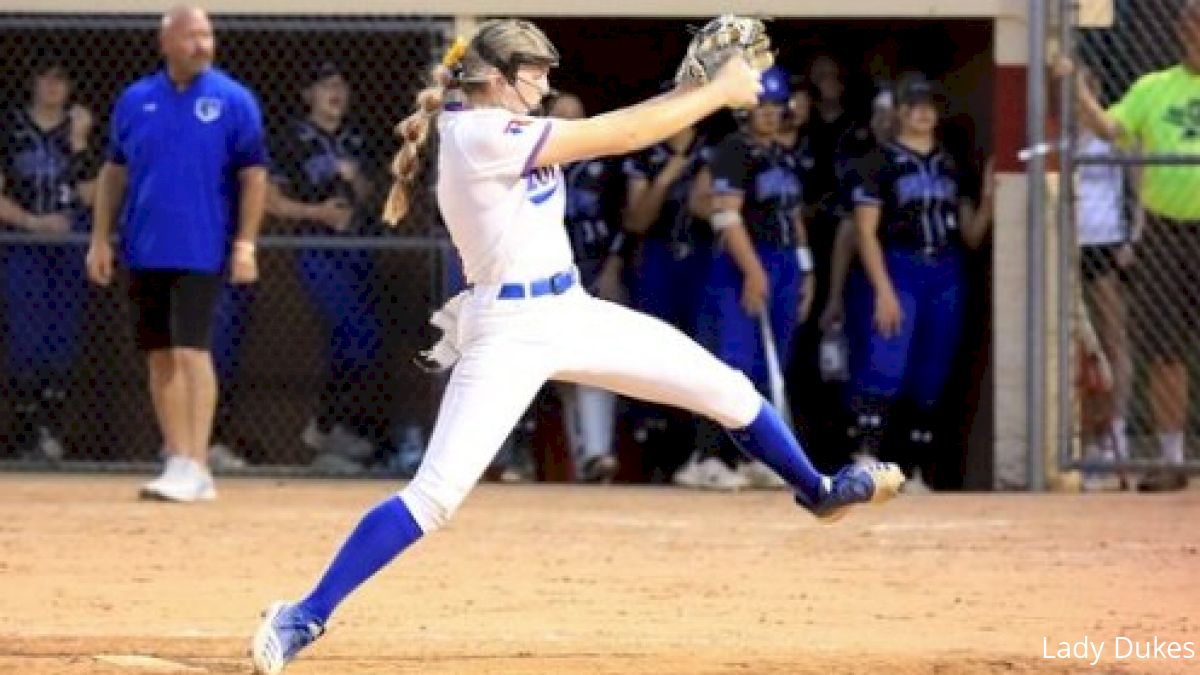 The PGF National Championships bring together the best in club softball from across the nation, so it's no surprise that many of the top recruits already signed or committed to prominent college programs will represent at the 2023 event.
Across each of the top age divisions, there are multitudes of committed recruits embarking on the PGF National Championships. The following is a snapshot of some names to know and where they plan to continue their careers upon going to college.
Class of 2023
Keagan Rothrock, Lady Dukes - Lamar (University of Florida)
Roncalli Senior and Florida Commit Keagan Rothrock struck out 16 batters in the Royals Regional Championship win over Avon on May 30, 2023. Powered by @LawrenceTechU "Be Curious. Make Magic." Visit https://t.co/ALFebB1YS3@_kea01 | @RoncalliSball | @RHS_Athletics pic.twitter.com/MYPR2skWBM

— STATE CHAMPS! Indiana (@StateChampsIndy) June 2, 2023
Coach Tim Walton welcomes a stacked Florida Gators recruiting class into the program come the next academic year, a group headlined by Gatorade Player of the Year Ava Brown and Keagan Rothrock.
The All-American pitcher Rothrock leads Lady Dukes - Lamar in the PGF 18U National Championships.
Katie Kutz, Bombers - Lewis (Oklahoma State)
Pitcher Katie Kutz is a two-time Virginia Player of the Year from Bishop O'Connell High School in Arlington, and headliner for the Bombers - Lewis squad competing in the 18U PGF National Championships.
Kutz doubles as both a lights-out presence in the circle, and a hard-hitting threat at the plate. Credit her strength in the weight room; Kutz is also a championship-caliber bodybuilder in addition to a top-flight softball prospect.
Alexa Rosales, Athletics - Mercado (Ole Miss) & Mya Perez (Arizona State)
Before she makes the long trek for college, leaving Chino Hills, California for SEC Country and Ole Miss, Alexa Rosales makes a short trip into Orange County for the PGF Nationals.
Rosales, a member of the Athletics - Mercado team in the 18U Premier division, hit .345 for CIF prep powerhouse Chino Hills.
Her Athletics - Mercado teammate Mya Perez will remain in the Pac-12 footprint, committing to Arizona State. Perez hit 11 home runs during the high school season at Norco in Southern California's Inland Empire.
Class of 2024
Sa'Mya Jones, Hotshots - Nelson (LSU)
PerfectGame.org's No. 2 overall ranked recruit in the 2024 class, Pearland, Texas native Sa'Mya Jones, leads Hotshots - Nelson to California for the PGF 18U National Championship.
The outstanding shortstop committed to LSU last fall, then in the spring proceeded to bat .475 with eight home runs for Dawson High School.
Sofia Mujica, Power Surge - Berndes (UCLA)
San Diego-area catcher Sofia Mujica is the top-rated recruit behind the plate in the 2024 class, and she is committed to UCLA. Mujica headlines the Power Surge - Berndes squad, which will compete in the PGF 16U National Championships.
Club coach Scott Berndes told Extra Innings Softball, "[Mujica] is a major talent with all the physical tools."
The standout catcher plays her prep softball at Granite Hills High School in El Cajon, California.
Kate Vance, Arizona Storm - Mathis (Arizona)
Although historic powerhouse Arizona took a dip in the 2023 season, there's plenty of reason to expect the Wildcats will return to prominence in short order. One reason is the commitment of in-state recruit Kate Vance, a top-15 prospect for the 2024 class.
Vance, of Hamilton High School in Chandler, is a versatile infielder and All-State honoree poised to lead the Arizona Storm in their pursuit of the 18U crown at this year's PGF National Championship.
AnnaLea Adams, Beverly Bandits - Conroy (Auburn)
No stranger to flourishing at the PGF National Championships, AnnaLea Adams returns as one of the standouts for the Beverly Bandits - Conroy lineup in the 18U Premier bracket this year.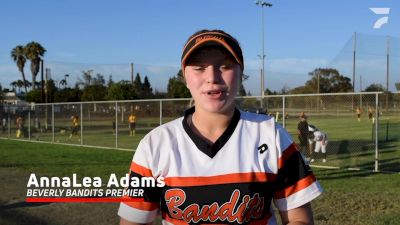 Adams, from Union County High School in Indiana, is pledged to Auburn. The all-around dynamic infielder will add a solid defensive presence to the Tigers lineup when she makes the jump.