Player Profile: Pac-12 bound Maddi Banks
Player Profile: Pac-12 bound Maddi Banks
Today we spotlight one of the top players in the 2018 class, a softball star who is also a standout in another sport and was discovered who was simply because a college coach saw stadium lights at night and decided to check out the game… and he heard this
Aug 31, 2015
by Brentt Eads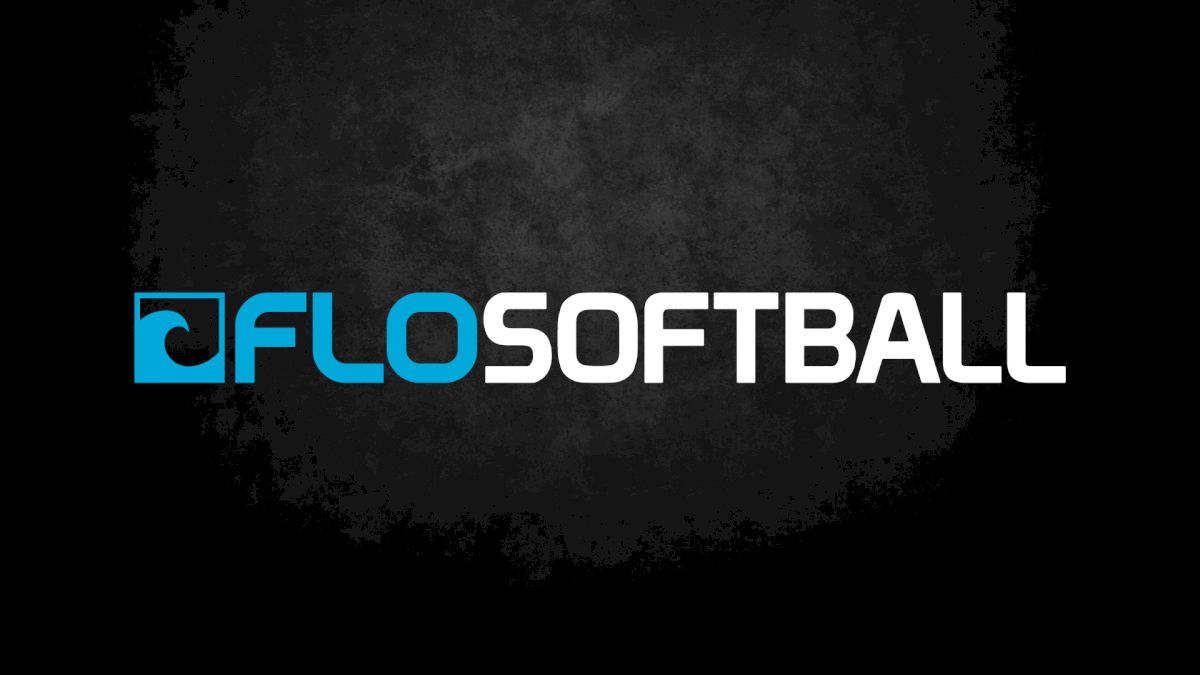 Today we spotlight one of the top players in the 2018 class, a softball star who is also a standout in another sport and was discovered who was simply because a college coach saw stadium lights at night and decided to check out the game… and he heard this recruit's voice before he ever saw her play!
Note: FloSoftball will streaming games at the PGF Labor Day Showcase and this Top 20 player in the 2018 Hot 100 will be on the field. Join Now!
---
Name: MADDI BANKS
Grad Year: 2018
Pos: middle infield/catcher
High School: Pleasant Valley (Bettandorf IA)
GPA: 3.8
Club: Beverly Bandits Premier 16U
Honors & Accomplishments: softball: ranked No. 18 in the FloSoftball 2018 Hot 100; 16u Bolder Champions; track: Drake Relay Champion 4 x 400 meters, State Champion (track), 4 x 200 meter school record holder
Height: 5-foot-7
College: Washington
***
FloSoftball.com: We saw you at the PGF Nationals cheering on the 16U team in the finals… how was your week in California and your summer overall?
Maddi Banks: The weekend in California wasn't the way our team expected it to be . We got knocked out of the tournament quite early. But I thought our performance overall during the summer was strong. The girls I played with never gave up. We all worked hard and played as a unit. As far as our other Bandit team goes who made it to the championship game, they had a great finish to their season . It was awesome to see how many of the girls from our organization come together to cheer them on.
FS.com: When do you start back to school in Iowa?
MB: I started school on August 24, last Monday.
FS.com: What would you say was the highlight of your club season this year?
MB: Saturday, July 4th at Boulder. It was our second game of the day and if we won all of our games we were continuing on to championship Sunday. Last inning, two runners on second and third, down by 2. I was on deck but Taylor Johnson (going to Wisconsin) hit a three-run walk-off to win the game against the Blaze. That game gave us the momentum we needed later on to win Boulder.I hit a two-run home run championship game against the Magic Gold to tie the score up 3-3 and we ended up winning 8-4.
FS.com: You said you don't get to play high school softball because the season runs deep into the summer… do you feel like you're missing out on something by not getting to play for your school?
MB: I believe not playing high school softball is an advantage because Coach (Bill) Conroy puts me on a spring team where I compete against 18U girls where I feel the competition is at a higher level game in and game out. I don't feel like I'm missing out on something because I play other sports for my high school so I feel like I'm involved.

FS.com: How did you get noticed by the Bandits and get to play with such a high-profile organization?
MB: I have a friend, Lauren Rice (going to Missouri), who pitched for the Bandits and their team needed players for a tournament so I subbed in. This gave me a chance to showcase my skills in front of Coach Conroy and other Bandit coaches. I was then asked to become a Bandit and I'm very thankful to have the opportunity to play for such a great organization!
FS.com: Was softball your first love or were/are you a multi-sport athlete growing up and today?
MB: I am a multi-sport athlete but softball has always been my true love. This game has taught me so many things on an off the field. I've gone places I never would have gone. I've met people I would have never have met without softball. I devote all my free time into hitting, fielding, and learning about the game because not only do I want to be the best player on the field but because I have a passion for this sport. I have also set high goals for myself that I plan on accomplishing.
FS.com: Was there a moment in your softball career when you thought to yourself, "Hey, I'm pretty good and can probably play at the college level!"?
MB: When I was seven years old I knew that I would end up playing college softball at the highest level.
FS.com: You have an interesting story on how the Huskies "accidentally" found you… walk us through being discovered at 14U Nationals.
MB: I was playing with the Q.C. Firebirds at a ASA Nationals in Bloomington, Ill. During the tournament my coach informed me that there were college scouts interested in me. Then Coach (Lance) Glasoe, the University of Washington pitching coach at the time, was heading back from a tournament and saw stadium lights so he went to go check it out. He later told me on my first phone call with him, that he heard my voice before he ever saw me play and it peaked his interest so he followed the voice he heard (mine) and came upon our game. He watched the rest of that game and watched my following games until our team was knocked out. After that game, my coach told me that Coach Glasoe was interested in me and he would be in touch. From there we set up my first unofficial visit to Seattle.
FS.com: You're in the heart of Big Ten country—was there any desire to stay closer to home? What was it about Washington that led you to commit to them?
MB: I knew I was never going to play close to home because in my mind Pac-12 softball was the best and that's where I wanted to be. When I first got to Washington, I instantly fell in love with the atmosphere of not only the softball program, but the school itself. I love the coaching staff; Coach (Heather) Tarr feels like a older sister I've never had. She relates to her players so well with her positive energy and the way she interacts with them. I've already learned so much from her and the rest of coaches and I'm thrilled to be able to get to work with them on a daily basis. I feel like I will be the best player I can be and more by having them as coaches. The campus is absolutely beautiful and I knew I would also be getting a great education. I look at the girls playing there now and how hard all of them work so I definitely knew Coach Tarr would recruit girls that are driven to work just as hard as me. I want to win the Women's College World Series and I thought my best fit would be at UDUB!
FS.com: You typically bat in the 4 hole—scout yourself as far as what makes you a Pac-12 level player offensively and defensively…
MB: I would say I bring energy to every game and practice. I work daily on trying to make myself a better teammate whether it's hitting, doing fielding drills, or working out to make myself stronger and faster. I want to prepare myself the best I can so when I play, the game just comes to me. I will do anything in my power to help make the team successful.
FS.com: Did you visit other campuses to "comparison shop?" If so which ones? What were some of the things you liked about the other schools who pursued you?
MB: I received many letters in the mail from schools such as Michigan, Minnesota, Missouri, UCLA, Oregon, and others. I really enjoyed UCLA. I liked being able to talk to Lisa Fernandez and just hear some of her experiences she went through when she played.
FS.com: Take us back to the day you committed… how did you make it official (where were you, how did you tell them, what was the reaction, etc.)?
MB: I called Coach Tarr and told her I wanted to become a Husky so when I went on another unofficial visit I verbally committed to play softball there. I felt very excited to know that I would be spending my college career at the University of Washington. I knew that even though this might be one of my bigger goals I have accomplished, that it was just the beginning to my softball career and I must continue to work hard.
FS.com: What parts of your game will you be working on most before you head to Seattle in a few years?
MB: All aspects of my game need to be improved. Hitting, fielding, communication, speed, cheers, etc. I'm never satisfied on my skills an abilities because potential is endless. I will continue to keep learning new things and working on them to make myself a better player. As of right now I'm working on new things I learned out at UDUB with my fielding and hitting so I will work on those things an apply them to my game.
FS.com: What's been the highlight of your athletic career so far (or top 2-3)?
MB: Being able to play for the Beverly Bandits because this organization allows me to play against the best teams in the country and play with girls that will push me to become a better player.
Quick Hitters
What has your high school experience been like so far on and off the field?
I love high school! Just being able to interact with all kids in the building, learning new things to expand my knowledge, and making memories I won't forget in sport activities an being with my friends makes things go fast, but enjoyable.
Fill in the blank… If I wasn't playing softball, I'd be:_________________
… lifting.
Last movie you saw:
A League of Their Own.
Favorite motto or philosophy of life:
"I do it because I can, I can be because I want to, I want to because you said I couldn't." Also: "To give anything less then your best is to sacrifice the gift."
If you were handed a $1,000 and had to spend in one day, what would you do with it?
I would buy something for everyone in my family, what they want individually.
What's something unusual or different about you that few know?
I love writing poems.
What's the one thing/object, besides your phone, that you can't live without?
My softball bag (with glove, cleats, softball bat, softballs).
Do you have any softball superstitions or rituals?
I have to put my uniform on a certain way. Listen to pump up music before games. I drink chocolate milk before my game. Put my eyeblack on the same way. Have 29 cents in my pocket. Jump over the white line like a leprechaun in between innings. Hit the inside of second base with my left foot before every inning.
What's the best advice you've ever been given?
Today was the absolute worst day ever
And don't try to convince me that
There's something good in every day
Because, when you take a closer look,
This world is a pretty evil place.
Even if
Some goodness does shine through once in awhile
Satisfaction and happiness don't last.
And it's not true that
It's all in the mind and heart
Because
True happiness can be obtained
Only if ones surroundings are good
It's not true that good exists
I'm sure you can agree that
The reality
Creates
My attitude
It's all beyond my control
And you'll never in a million years hear me say that
Today was a good day
Now read from the bottom to top.
Like I said, I love poems/quotes. This poem in particular stands out to me. Leave the poem in this platform for it shows how the mindset is everything. First the readers will think I'm talking negative. Hopefully they will make it to the end an read up from the bottom to the top where they will find out the poem isn't just negative but positive to. Mindset is everything. Therefore you should have a positive mindset! You decide though.
What's your "guilty pleasure," something you hate to admit you love?
The smell of basements.
If you could have a super power, what would you want it to be?
The ability to cook because I don't know how to!
What did you want to be when you were little?
Architecture, but now I'm looking into sports medicine or hopefully coaching college softball.
Nickname(s):
Banks.
Something on your "must do" list:
Skydive! Climb a mountain! Go to the Olympics (preferably playing)!
What is your hometown/area best known for and what makes you proud to say you're from there?
We are known for our corn. I'm also proud to say I'm from the state with the largest truck stop in the world (laughs)!