Duke Softball Hires Marissa Young as First Head Coach
Duke Softball Hires Marissa Young as First Head Coach
Sport fans in North Carolina are privy to one of the most epic collegiate rivalries in history between Duke University and the University of North Carolina. Without a doubt, fastpitch softball fans in the state have been anticipating the moment when they
Aug 25, 2015
by Brentt Eads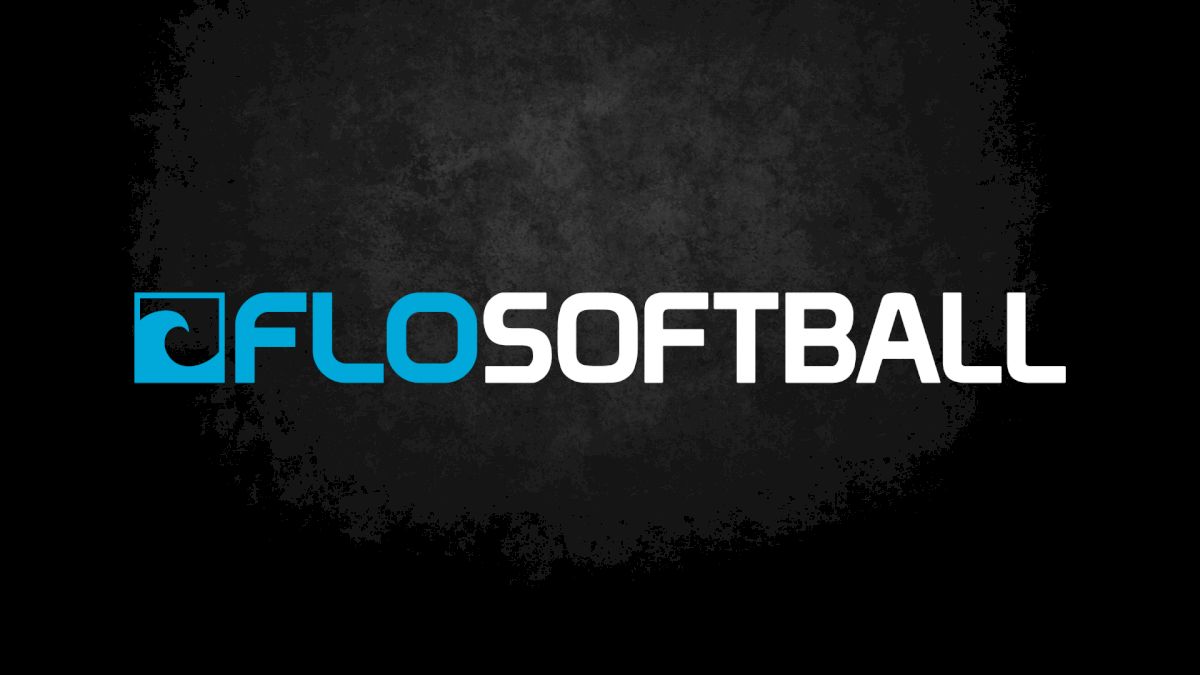 Sport fans in North Carolina are privy to one of the most epic collegiate rivalries in history between Duke University and the University of North Carolina.
Without a doubt, fastpitch softball fans in the state have been anticipating the moment when they could share in the rivalry and, with the announcement of Duke adding softball as its 27th varsity sport, they now can.

Adding fuel to the already burning fire between the schools, the Blue Devils hired former Tar Heel assistant coach Marissa Young as its first head coach a few weeks ago.
Young served as a UNC assistant coach from 2013-2015, focusing primarily on the battery. In her final season at Chapel Hill, the Tar Heels went 37-16 and qualified for the NCAA tournament.
Prior to UNC, Young was an assistant coach for the Eastern Michigan Eagles from 2012-2013 and the head coach at Concordia University in Michigan where in three short years (2008-2011) Young took the program from 2-20 to 23-23.
As a standout athlete at the University of Michigan from 1999-2003, Young earned All-American honors three times, and was named Big Ten Pitcher of the Year in 2002 and Big Ten Player of the Year in 2003.
The dominant righty graduated from Michigan with the most strikeouts in school history with 927 and with the second highest win total with 88. She also tied the school-record of 13 home runs in a season.
In addition to her record-setting collegiate career, Young played two years of professional fastpitch, one with a team in Italy and one for the now defunct National Pro Fastpitch Texas Thunder team.
FloSoftball had the opportunity to speak with Coach Young about this once in a lifetime opportunity to begin a top-tier Division I program from the ground up.
---
---
FloSoftball: How is the wardrobe transition from Tar Heel blue to Blue Devil blue going?
Marissa Young: It was tough. I've accumulated quite a bit of Carolina (gear) and clearing out the closet left things pretty empty. I'm looking forward to having input into what our uniform and brand will be at Duke. I'm really excited about that.
FS: Talk a little about your move from UNC…How supportive was Tar Heel coach Donna Papa of your pursuing, and ultimately accepting, the Duke position?
MY: She was extremely supportive. She has always helped her assistants improve while they're under her wings and also allow them to spread their wings. She knew this was a great opportunity–a once in a lifetime opportunity–and although it wasn't great timing for UNC, she said she would never hold anyone back from improving themselves. So I appreciate her support, both prior to and during this process.
FS: In 2008 Duke Athletics released their "Unrivaled Ambition" strategic plan for the future. How does the addition of softball as the 27th varsity sport for the Blue Devils fit into that strategic plan?
MY:They're not just starting a sport to start it. They realize that we are jumping into a great conference in the ACC and they're going to do what we need to do to support the program to be successful and play at a high level. They are very supportive of me in athletics and they want to do things the right way and that was important to me to hear during the interview process. It was important to hear that we will have the support and resources to be successful.
FS: You're starting a program at a premier university from absolutely nothing. Where do you even begin?
MY: I, first and foremost, have to start on the recruiting trail. A lot of 2017 athletes who we would start the program with are anxious to make their college decision this fall, if not by the end of the summer. So that's why we have to start first and foremost with building good talent and kids that are going to fit into the Duke model here. And obviously working on hiring staff, plans to build the stadium, uniforms, camps, the whole nine yards. I'm wearing a lot of hats right now at this point, but I've done it all at different places I've been so I feel really prepared to step up and do it here.
FS: You mentioned previously that ideally you would like to bring players in for the 2016-2017 season and have them play on the existing club team for a year. Is that your primary recruiting strategy, and what other recruiting strategies are you using to attract young women to your team?
MY: I'm really working on 2016s early and also exploring junior college kids who are out there who would be finishing their two-year process in that 2017 year. So I hope to bring in some upperclassmen with either 2016s or two-year college kids. As we all know, recruiting is getting earlier and earlier and we're seeing a higher transfer rate every year, so I anticipate having some transfers interested in coming in to join the program as well.
FS: How much interest has been expressed by club and high school players and their coaches?
MY: Well, probably two days after the announcement of my hire our sports information turned over the online inquiries to my inbox and instantly I had about 400 emails from kids interested in the Duke program. It's daunting for me to sort through it all but it's exciting to see how many student athletes out there have been waiting for Duke to get their team because they know they will receive a great education here and be able to compete at a really high level as well.
FS: Have you experienced an increase in interest in the program since the initial 400 emails?
MY: It's been a steady flow every day. There are some really good kids out there who are interested in the program.
FS: The NCAA has allotted your program 12 scholarships for the first four years. How do you plan to use them?
MY: It's basically going to come down to the top kids we identify we want as part of the program and what it takes to get them. We obviously can't give away all 12 scholarships in year one, so we're going to try to be very strategic about keeping it at about half of our 12 the first year, then spreading the other half out over the next few years.
FS: The stadium is slated to break ground in the summer of 2016 and be ready for the fall season in 2017. There has already been some speculation the stadium will be build on East Campus to maximize efficiency and shared space with field hockey. Has a location actually been selected yet?
MY: That is the location. I'm really excited for the freshmen because it is just 200 yards from the freshmen dorms so they'll be able to come right out their door and come right over to practice.
FS: Todd Mesibov, Associate Director of Athletics for Compliance, is overseeing the build-out of the program. What other facilities have you or Todd toured in preparation for building Duke's facility?
MY: We're actually meeting about that tomorrow. I know that Todd and our facilities director have toured many schools prior to hiring me, Florida State being one of them. Liberty is another one they toured — that is a beautiful, state-of-the-art facility there. Those are the two that are off the top of my head. So they did a lot of work prior to bringing me on and we're going to sit down and finalize the plans from the drawings they have laid out thus far.
FS: The ACC is becoming increasingly more competitive in softball, with two teams ranking in the top 25 at the end of the 2015 season. How do you plan to compete with Florida State and Notre Dame in your first couple of seasons?
MY: Well I think a huge benefit to me is coming from that conference, so as I'm recruiting and evaluating kids who are going to come in and help our program, I am able to compare them to competition and figure out how we're going to measure up. I'm confident there are great kids out there, from what we have on our radar, that can come in year one and compete. It's really going to come down to just coming in and buying into the program. I'm confident with our assistants and their ability to train kids and prepare them for success. Having a brand new culture, you're not having to change kids of their old ways. They're all going to come in eager for success and get to work.
FS: What are your expectations for the first year? And the following 2-3 years?
MY: I am a total competitor in everything I do in life and when I go for it, I'm 100% in and it will be no different with this program. I know everyone else from the outside says it's going to take time to build and to be patient but I'm coming in guns blazing and I want student-athletes to have the expectation that we're going to work hard and are capable of winning right from the start. So I would say my expectations are high just because you have to set the bar high in order to get results. I'm not selling the program short. I really want us to go big and go for it.
FS: You mentioned your assistants… Have you filled out your staff yet?
MY: No, both of the people, well several of the people I have in mind — you know because we hired so late —were already into their year and they needed to finish where they are. So I plan to continue to search this year and bring people on early next summer.
FS: Having had a stellar pitching career at Michigan and focusing primarily on pitchers and catchers at UNC, will the battery be the focus of your coaching at Duke?
MY: As a new coach and building a new program, my plan is to be very hands on with every part of my program. Pitching has obviously been my baby for several years, but as a player I loved every part of the game. I'm excited to get back to it all having been an assistant for two years. Four years ago at Eastern there were only two of us, so I had a lot more interaction with other parts of the game so I'm excited to get back to doing that. My plan, obviously depending on what assistants join the program and what their strengths are, is really to focus in on pitchers in the bullpen and hitting because that affects the entire team. My assistant coaches will help with the hitting and be our defensive specialist.
FS: How would you describe your coaching style and what coaches have influenced the way you coach?
MY: I think others would describe me as a no-nonsense type of person. I set high standards for the players and really demand a lot of them every single day. I'm not a yeller or a screamer and I really try to relate to my players because it feels like just yesterday I was there. I've lived everything they're going through and want to understand each one of them from their perspective and personality and how they tick and push them the way they need to be pushed to achieve the most.

FS: Have you met Coach K [Krzyzewski] yet and has he voiced any support for the program?
MY: I have not. He was busy with USA basketball as I understand when I was hired on, but all of the coaches and staff here at have been phenomenal. Coach [David] Cutcliffe reached out to me the night of our announcement — I'm actually meeting with him later on today — and women's basketball has taken me on a campus tour and showed me what they do with their recruits. Everyone here is so excited about Duke softball and I heard that in the interviewing process. But to see people coming to my office and asking if they can help with things and just voicing their support and being 100% all in to help in any way they can has been awesome.