Uganda First African Team in LLSWS History
Uganda First African Team in LLSWS History
A refreshing and heart-warming story was lost amidst the drama and scandal that surrounded the South Snohomish team at the Little League Softball World Series this past week. The Ugandan team that was Africa's first ever representative at the Little Leagu
Aug 21, 2015
by Brentt Eads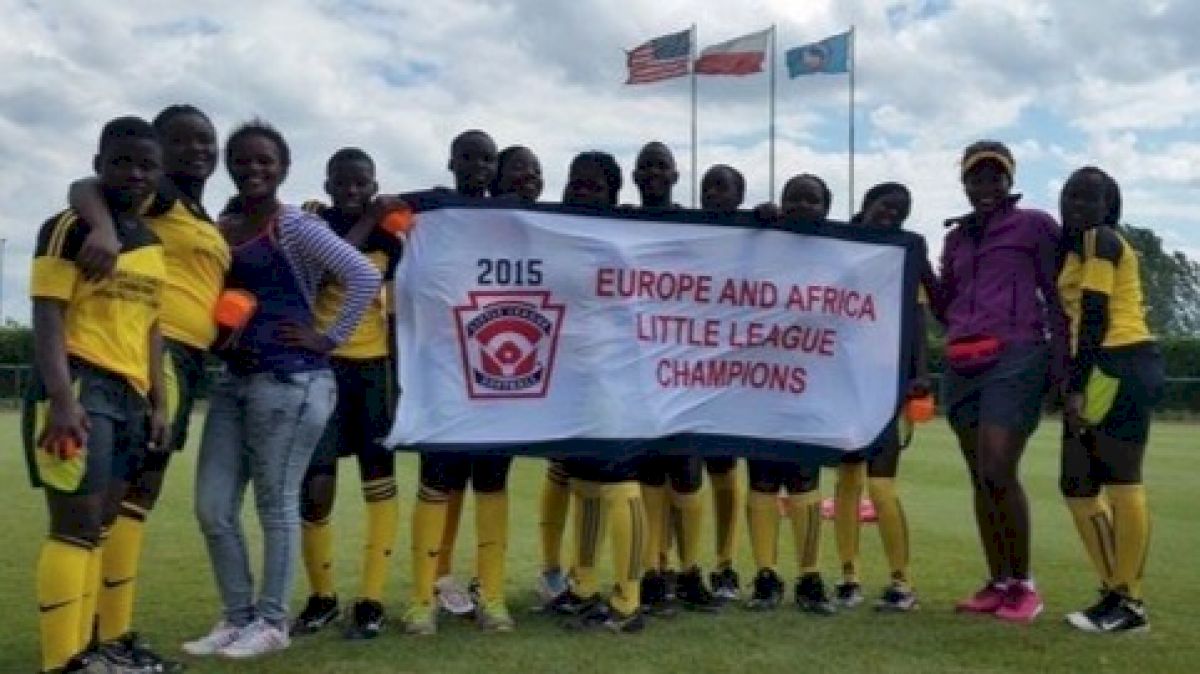 A refreshing and heart-warming story was lost amidst the drama and scandal that surrounded the South Snohomish team at the Little League Softball World Series this past week.
For the first time in the history of the LLSWS, an African team participated in the tournament.
A mention of Uganda usually brings thoughts of poverty, war, and child soldiers, not of 12-year-old girls playing softball.
But this past week in Portland, Oregon, 12 girls and three managers from the AVRS school in Uganda made history as their continent's first participants in the LLSWS.
For the past decade, both baseball and softball have gained traction in Uganda as a popular youth sport, due largely in part to an American man named Richard Stanley. Stanley, a retired engineer and part-owner of a minor league baseball team in Trenton, New Jersey, began his work in Uganda in 2004, operating clinics and programs in schools in coordination with Little League representatives in the country.
"We had our first tournament for four baseball teams in 2004 and the kids came and played games all day," Stanley recalled. "It went from 9:30 to 4:00 and they never even stopped to ask for food or water. I knew then that we had to keep going. All these kids wanted to do was play all the time."
Stanley's early efforts developed into his opening the AVRS school in 2013 to offer young athletes a western-style education with emphasis in math, science, and athletics. While he hopes his efforts result in Uganda becoming the biggest supplier of foreign talent for baseball, his goal for the young girls in his school is for them to earn either academic or athletic scholarships to attend American universities.
Allen Vivian Balondemu, director of the AVRS school and manager of the Ugandan softball team that participated in the world series, recognizes the difference Stanley and the school are making in these girls' lives. "Girls aren't supposed to do anything like this in Uganda so we are very happy."
The team's journey to the world series began by going undefeated against teams from Italy, Poland, Czech Republic, and the Netherlands in the Europe-Africa region tournament in Poland in late July.
Stanley played a large part in the team's success, footing the nearly $3,000 bill per girl to get the team to Poland, then arranging visas for each team member on short notice to get them to Portland for the opening ceremonies of the LLSWS that kicked off the tournament on August 8.
Going into the world series, Balondemu had high hopes for her team. "They told me the girls here are very tough, but we came here to win," she explained. "We don't know, but that's my hope. We will do our best."
In their inaugural LLSWS debut, the Ugandan squad finished with a 2-3 record, losing their last game to the West team accused of game-fixing, for a sixth place finish out of the pool of 10.
Balondemu explained her satisfaction with the team's performance. "To beat an American team here, it's unbelievable. I couldn't believe that. So I'm proud of my team."
Perhaps as exciting as playing in the LLSWS was the experience of being in America. "Their first time to be here from Africa, they're enjoying the place," Balondemu explained. "What they're seeing, it's new, everything, food, people are very kind, they are very loving. The love they show to these girls is unbelievable."
Ugandan team captain, Gorret Komuhendo, described just how friendly and supportive fans were of her team.
"What surprised me is the people in America, they are friendly compared to the people of Uganda," she told KOIN 6 News in an interview. "The moment we reached to America many people welcomed us and say, 'Welcome to America!' This is a very good place. Yes, they surprise me because I've never seen such people like this."
The inspirational story of the Ugandan team captivated American fans and drew support from local Portland residents, including Anna Cozart.
"Imagine them coming deep from their villages to get here," Cozart said. "This is a dream come true. Many of them wouldn't even get a secondary education if it weren't for this experience."
Cozart attended the Ugandan team's games with friends and family and even had a friend of hers host them for a bbq while they were in Portland. With a trip to Uganda planned for next year, Cozart intends to visit the girls while she is there.
Undoubtedly, the Ugandan team can be proud of the way they represented their country during their historic run to the LLSWS. They have certainly made fans who are chanting right along with team captain Komuhendo, "Let's go Uganda! You can do it. Nothing is impossible."