2015 FloSoftball All-Americans – 2nd Team
2015 FloSoftball All-Americans – 2nd Team
Today we honor the group of All-American high school softball players who made the 2nd Team… on Thursday we'll announce our 1st Team All-Americans! In a deep year for talent nationwide, these standouts included record setters, state champions and Gatorade
Jul 7, 2015
by Brentt Eads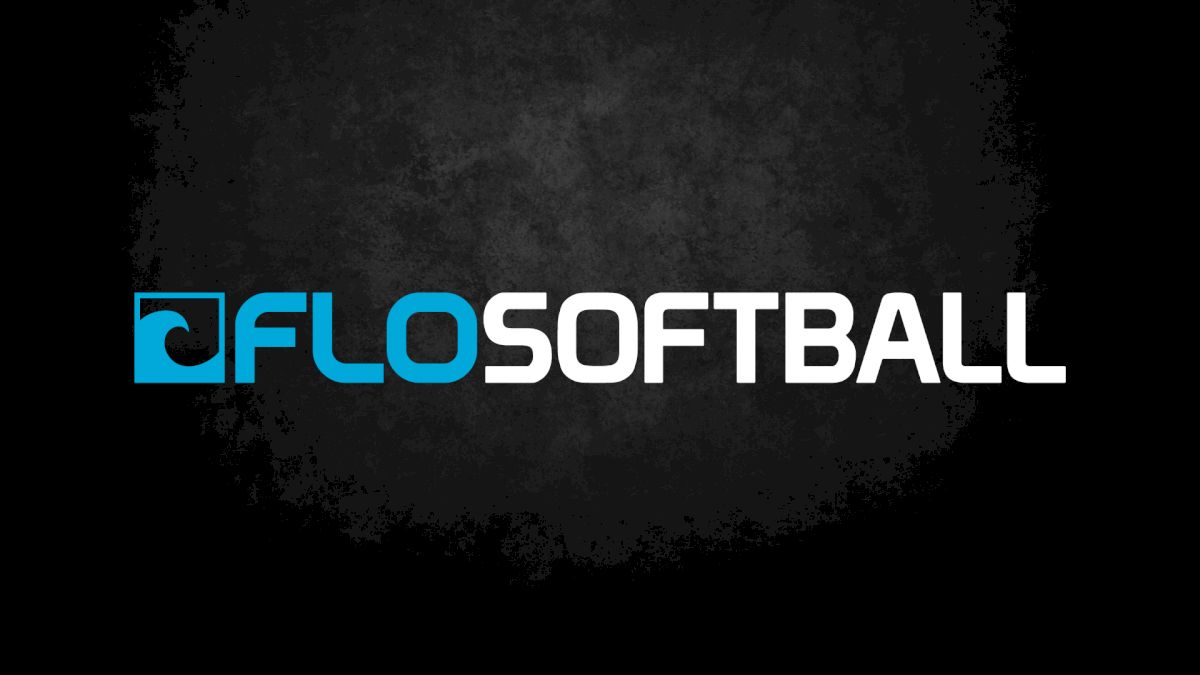 Today we honor the group of All-American high school softball players who made the 2nd Team… on Thursday we'll announce our 1st Team All-Americans!
In a deep year for talent nationwide, these standouts included record setters, state champions and Gatorade Players of the Year.
The criteria for selection includes a combination of all the following factors:
performance on the field
overall contribution to the team's success
talent and skills (athletic and softball-specific)
off the field success (academic, community, charity, etc.)
Among the top players highlighted today is pitcher Danielle Williams, who is a freshman from the same high school that produced last year's MaxPreps National Player of the Year Johanna Grauer, now at UCLA and a current player on the Jr. National team. Danielle led her team to a CIF North Coast Section Div. I title by going 24-3 with a 0.79 ERA and also led the team with a .532 average. The Mizzou commit was honored as the CalHiSports California Freshman of the Year.
Highlighting the position players is Hailey Lunderman, the Mississippi Gatorade Player of the Year who helped her team to a 31-1 record and third straight Class 5A state championship. She hit .612 with 41 RBI and had a .651 on-base percentage. The senior shortstop is staying in-state to play for Ole Miss this fall.
Congratulations to all those players who've worked hard and have had the success we recognize and celebrate!
See the 1st Team All-American list here.
---
2ND TEAM FLOSOFTBALL ALL-AMERICANS
PITCHERS
So. Holly Azevedo Pioneer (Woodlands, Calif.) — UCLA
So. Kaitlin Bailey Northgate (Newnan, Ga.) — uncommitted
Fr. Montana Fouts East Carter (Carter Co., Ky.) — Alabama
Sr. Hailey Hilburn Canyon (Anaheim, Calif.) — Utah
Sr. Abby Langkamp The Woodlands (Texas) — Baylor
So. Maddie MacGrandle Frisco (Texas) — Texas A&M
Jr. Arissa Paulson Payson (Ariz.) — BYU
Fr. Brooke Vestal Canyon (New Braunfels, Texas) — Oklahoma
Fr. Danielle Williams Amador Valley (Pleasanton, Calif.) — Missouri
Sr. Mary Williams Cape Fear (N.C.) — East Carolina
CATCHERS
Jr. Cassidy Blount Newton Co. (Decatur, Miss.) — uncommitted
Fr. Gianna Carosone Rancho (Las Vegas, Nev.) — uncommitted
So. Sydney Cross Mt. Shasta (Calif.) — uncommitted
Sr. Paige Halstead Los Osos (Calif.) — UCLA
So. Lauryn McMahon Rosepine (La.) — Lamar
Sr. MK Bonamy Spain Park (Birmingham, Ala.) — Notre Dame
Jr. Elissa Brown Elmore Co. (Eclectic, Ala.) — Alabama
Sr. Jenna Brownell Chamberlain (Tampa, Fla.) — North Florida
Sr. Delaney Elling Trinity Area (Washington, Pa.) — Penn State
Sr. Carsyn Gordon Coral Reef (Miami, Fla.) — Florida State
Jr. Shelby Hill St. Margaret's (Tappahannock (Va.) — uncommitted
Sr. Jess Hughes Washington Township (Sewell, N.J.) — Fordham
Sr. Shay Knighten Sunny Hills (Fullerton, Calif.) — Oklahoma
So. Brooke Langston American Heritage (Plantation, Fla.) — uncommitted
So. Kyra Lockhart Scotch Plains-Fanwood (Scotch Plains, N.J.) — Alabama
Sr. Hailey Lunderman Central (Nebosha, Miss.) — Ole Miss
Jr. Kirsten McMonigle Greenbrier (Evans, Ga.) — Georgia State
So. Allison Muraskin Coral Springs Charter (Coral Springs, Fla.) — Central Florida
Sr. Morgan Neal Har-Ber (Springdale, Ark.) — Tulsa
Sr. Brittany Nimmo Ozark (Springfield, Mo.) — North Carolina State
Jr. Samantha Owen East Union (Manteca, Calif.) — Pacific
Jr. Shannon Rhodes Brewer (Ft. Worth, Texas) — Oregon
Sr. Ali Wester Edison (Huntington Beach, Calif.) — Notre Dame
OUTFIELDERS
Sr. Fale Aviu Rancho Buena Vista (San Diego, Calif.) — Oklahoma
Sr. Jenna Holcomb Los Alamitos (Los Alamitos, Calif.) — Tennessee
Fr. Tate Moseley Hewitt-Trussville (Trussville, Ala.) — Auburn
So. Livy Schiele The Bishop's School (San Diego, Calif.) — Auburn
So. Kaylee Tow North Hopkins (Madisonville, Ky.) — Alabama
MULTI-POSITION
Fr. (P/1B) Kayla Boseman Ooltewah (Chattanooga, Tenn.) — Mississippi St
Jr. (P/OF) Samantha Bradley Azle (Texas) — Louisiana-Lafayette
Jr. (1B/OF) Mia Camuso Shasta (Redding, Calif.) — Oregon
Sr. (P/1B) Jayden Chestnut Mustang (Okla.) — Oklahoma
Sr. (P/3B) Darby Bishop Newton Co. (Decatur, Miss.) — Jackson State
Sr. (P/1B) Brooke Peterson Sparrow's Point (Md.) — Marist
Sr. (P/IF) Gia Rodoni Pancheco (Los Banos Calif.) — Baylor
Follow Us on Twitter @FloSoftball.