Live! Games streaming at Team NJ Summer Classic!
Live! Games streaming at Team NJ Summer Classic!
Jun 24, 2015
by Brentt Eads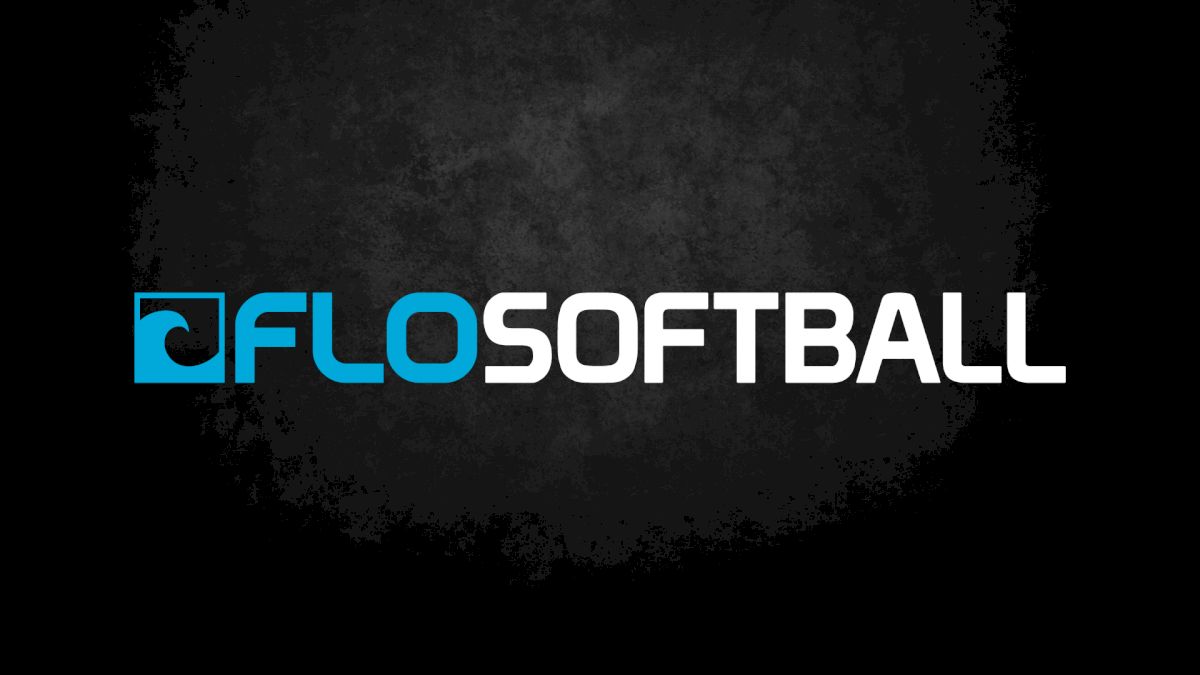 One of the top club softball events of the summer has begun as the Team NJ Summer Classic in Edison and Bridgewater N.J. kicked off this morning with 90 of the top 18U and 16U teams in the nation.
CLICK HERE to SIGN UP/LOGIN for TEAM NJ SUMMER CLASSIC games (@ Edison Complex)!
There are teams from 19 states competing in this tournament and all eyes will be on OC Batbusters – Haning/Stith squad to see if it can make it three championships in a row (note: two years ago many of the players on this team were on Team Mizuno, coached by Mike Stith, which merged into the Batbusters organization).
The weather was beautiful as teams took the field Wednesday morning. There are pre-scheduled games the next two days (see schedules below) and on Friday single elimination begins with the championships at the two age divisions to take place Saturday.
The games on the five fields at the Edison Angels Complex will be streamed all week and on the FloSoftball streams you can watch two games at once.
IMPORTANT: if you are a current FloSoftball subscriber you can watch all the games for free. If you are new, you will get access to ALL the games streamed from Team NJ (Edison Complex) plus all other events and content we post for the duration of your subscription!

If you have any questions or problems logging in or subscribing, contact: support@flosports.tv.
---
| Wed. - 6/24 | | EDISON COMPLEX | | | |
| --- | --- | --- | --- | --- | --- |
| Field Location | Field 2 | Field 1 | Field 3 | Field 4 | Field 5 |
| | GA Impact Medlam | NJ East Coast Elite | PA Chaos Gold | NJ Intensity KOD | WV Tri-State Thunder |
| 7:50 AM | vs | vs | vs | vs | |
| | NJ Jersey Pride Easton | NY Team LI Galati | VA Legends Gold | AZ Killer Bees | VA Vienna Stars Gold |
| | | | | | |
| | CA OC Batbusters Maroon | CO Colorado Stars | PA Chaos Gold | VA Vienna Stars Gold | AZ Killer Bees |
| 9:35 AM | vs | vs | vs | vs | vs |
| | GA Impact Medlam | NJ Cheetahs Premier | NY Team LI Galati | NJ Intensity KOD | NJ East Coast Elite |
| | | | | | |
| | CA OC Batbusters Maroon | CA Corona Angels Tyson | CA OC Batbusters White | FL Wagner's Gold Dunn | WV Tri-State Thunder |
| 11:20 AM | vs | vs | vs | vs | vs |
| | NJ Jersey Pride Easton | RI Thunder Gold | VA Legends Gold | CO Colorado Stars | NJ East Coast Elite |
| | | | | | |
| | CA OC Batbusters Maroon | CA Corona Angels Tyson | CA OC Batbusters White | NJ Inferno Gold | GA Impact Medlam |
| 1:05 PM | vs | vs | vs | vs | vs |
| | NJ Intensity KOD | GA Elite Hoover | NY Team LI Galati | CO Colorado Stars | PA Chaos Gold |
| | | | | | |
| | CA OC Batbusters White | CA Cruisers Mel | NJ Cheetahs Premier | FL Wagner's Gold Dunn | IL Beverly Bandits Premier |
| 2:40 PM | vs | vs | vs | vs | vs |
| | RI Thunder Gold | GA Elite Hoover | SC Carolina Elite - Genovese | CA Batbusters Smith | NM Sundancers - Kohman |
| | | | | | |
| | CA Cruisers Mel | CA Corona Angels Tyson | CA Batbusters Smith | NY Conklin Raiders | TC Tremors Gold |
| 4:25 PM | vs | vs | vs | vs | vs |
| | RI Thunder Gold | NJ Inferno Gold | SC Carolina Elite - Genovese | NJ Nightmare Gold | IL Beverly Bandits Premier |
| | | | | | |
| | AZ Hotshots - Gatti | PA Newtown Rock - Garvey | NJ Cheetahs Premier | FL Wagner's Gold Dunn | TC Tremors Gold |
| 6:10 PM | vs | vs | vs | vs | vs |
| | NJ Inferno Gold | SC Carolina Elite - Genovese | GA Elite Hoover | NJ Nightmare Gold | NM Sundancers - Kohman |
| | | | | | |
| | NC Lady Lightning Gold - Corn | | CA Batbusters Smith | | NY Conklin Raiders |
| 7:55 PM | vs | | vs | | vs |
| | AZ Hotshots - Gatti | | PA Newtown Rock - Garvey | | CA Cruisers Mel |
| Thu. - 6/25 | | EDISON COMPLEX | | | |
| --- | --- | --- | --- | --- | --- |
| Field Location | Field 2 | Field 1 | Field 3 | Field 4 | Field 5 |
| | CA OC Batbusters Maroon | PA TNT Gold Goddard | CA Cruisers - Mel | CA Corona Angels - Tyson | GA Impact Gibson |
| 7:50 AM | vs | vs | vs | vs | vs |
| | FL Wagners Gold - Dunn | NM Sundancers - Kohman | SC Carolina Elite - Genovese | NY Team LI - Galati | NJ Gators - Biasi |
| | | | | | |
| | CA OC Batbusters Maroon | PA TNT Gold | NM Sundancers - Kohman | CA Corona Angels Tyson | NJ Gators - Biasi |
| 9:35 AM | vs | vs | vs | vs | vs |
| | NC Lady Lightning Gold - Corn | FL Wagner's Gold Dunn | NY Conklin Raiders | PA Newtown Rock - Garvey | NY Team LI Galati |
| | | | | | |
| | CA OC Batbusters Maroon | CA Cruisers Mel | AZ Hotshots - Gatti | NJ Intensity KOD | NY Team LI Galati |
| 11:20 AM | vs | vs | vs | vs | vs |
| | RI Thunder Gold - Lotti | GA Impact Medlam | NM Sundancers - Kohman | SC Carolina Elite - Genovese | GA Impact - Gibson |
| | | | | | |
| | NJ Intensity KOD | CA Corona Angels Tyson | AZ Hotshots - Gatti | CO Colorado Stars | NC Lady Lightening Gold - Corn |
| 1:05 PM | vs | vs | vs | vs | vs |
| | CA Batbusters Smith | NJ Venom Benish | NY Conklin Raiders | GA Elite Hoover | PA Newtown Rock - Garvey |
| | | | | | |
| | NJ Inferno Gold - Meister | CA OC Batbusters White | NJ Cheetahs Platinum | VA Legends Gold | PA Newtown Rock - Garvey |
| 2:40 PM | vs | vs | vs | vs | vs |
| | GA Impact Medlam | NC Lady Lightning Gold - Corn | WV Tri-State Thunder | RI Thunder Gold - Lotti | NJ Jersey Pride Easton |
| | | | | | |
| | CO Colorado Stars | CA OC Batbusters White | NY Conklin Raiders | AZ Hotshots - Gatti | NJ Jersey Pride Easton |
| 4:25 PM | vs | vs | vs | vs | vs |
| | CA Batbusters Smith | NJ Nightmare - Kalesse | NJ SJ Mystics - Jackson | VA Legends Gold | GA Elite Hoover |
| | | | | | |
| | WV Tri-State Thunder | NJ Inferno Gold - Meister | NJ Cheetahs Platinum | IL Beverly Bandits Premier | GA Elite Hoover |
| 6:10 PM | vs | vs | vs | vs | vs |
| | CO Colorado Stars | CA Batbusters Smith | NJ Nightmare - Kalesse | NJ Jersey Pride Easton | PA Chaos Gold |
| | | | | | |
| | WV Tri-State Thunder | | NJ Nightmare - Kalesse | | IL Beverly Bandits Premier |
| 7:55 PM | vs | | vs | | vs |
| | NJ SJ Mystics - Jackson | | VA Legends Gold | | PA Chaos Gold |