Event Preview: Team NJ Summer Classic (6/22)
Event Preview: Team NJ Summer Classic (6/22)
Jun 22, 2015
by Brentt Eads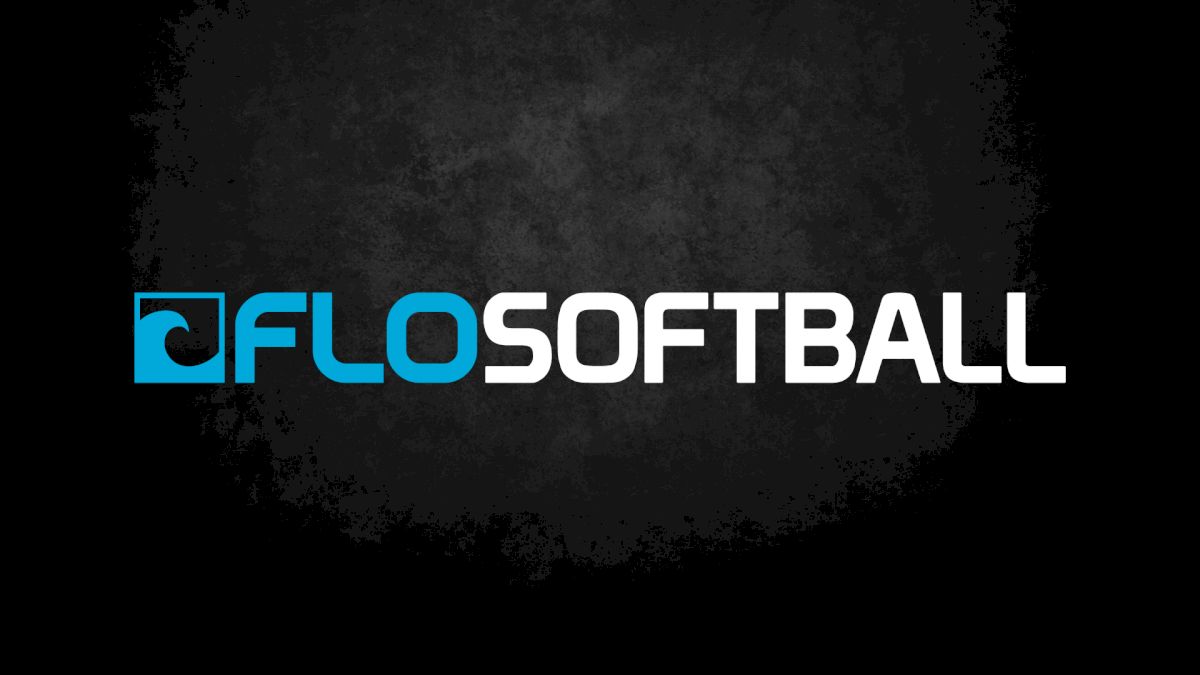 One of the top annual club events has become the Team NJ Summer Classic based in Edison and Bridgewater, N.J., which is coveted by teams who see it as a primer for Boulder and the Colorado tournaments.
"We have a lot of teams who come here," Event Director Jim Barsalona begins, "and then fly straight to Colorado. A main reason is you get a lot of top national competition and you really don't get that national mix until Nationals."
"We're strategically positioned," Barsalona laughs. "Team love going from here to Boulder; they love that one-two combination. You get these two big warm-ups and then mix-up other tournaments afterwards to get ready for the end of July and Nationals."
This year's Team NJ Summer Classic has 90 top teams – 62 at the 18U level and 28 at 16U – coming from 19 states as well as Canada.
One unique aspect is that some of the several 16U teams will be playing 18U teams before bracket play begins.
For example, the No. 1 rated team in the FAB 50 16U Club Rankings is Georgia Elite-Hoover which will play Wednesday against the No. 2 ranked 18U team, the Corona Angels coach by Marty Tyson. The Angels were runners-up last summer at the PGF Nationals.
The No. 1 ranked team at the 18U level in the FAB 50 rankings will also be in New Jersey this week as the OC Batbusters, coached by Gary Haning and Mike Stith, try to make it three championships in a row at Team NJ.
The Batbusters just finished a strong showing at the So Cal A's Invitational over the weekend and will be one of nine California teams to travel cross-country to play in the N.J.-based event.
That national representation is one of the strengths of the tournament and is something Barsalona says he works hard to continue. In the history of the event, teams have come from Arizona to Washington and almost every state in-between.
"I've always tried to do that with the Summer Classic," he explains. "Geographically, we've had a nice mix of locations from every region in the country including the Midwest, West Coast, Southeast and Southwest."
Naturally, the East Coast is well represented and has the home-state Jersey Intensity program, led by Kevin O'Donnell, trying to shine for the families and fans at home.
Says Barsalona, "Kevin always bring a loaded team and he and Dave Lotti of the Rhode Island Thunder have two of the top organizations in the Northeast. Dave's team has three No. 1 pitchers who could be as good as any in the Northeast."
Barsalona believes there are other teams from the region to watch out for as well.
"The Chaos led by Joe Spina from Pennsylvania is one to watch and Joe feels this is his best team in the last 12 to 15 years. Team Long Island has two stud pitchers and Jersey Pride is a strong team that has played well against programs like the Batbusters."
And, of course, with all this talent the college coaches will be coming in droves.
Barsalona says there are traditionally 160 to 175 college coaches from major conferences like the ACC, Big Ten, Big 12, SEC and "a few from the Pac-12."
Right out of the gate on Wednesday and Thursday there will be creative and fun match-ups.
That first morning the Batbusters will play Georgia Impact-Medlam and Jersey Intensity; the Angels will play the Rhode Island Thunder (as well as the 16U GA Elite-Hoover team in the afternoon) and Wagner's-Dunn from Florida will battle the Colorado Stars.
Last year, the sleeper team was Carolina Elite-Genovese, which went to the finals after clubbing opponents senseless with the home run ball. This year, Sean Dunn's Wagner's team could be the one who could make some waves.
"Sean thinks his team—which had University of Florida freshman pitcher Lele Ocasio last year—could be especially strong with good pitching and hitting. They may be a sleeper nationally but not here on the East Coast as they have dominated teams in Florida over the last month."
Barsalona says others to watch include the Conklin Raiders, which "had a great run to win a PGF berth;" Newtown Rock, which is "easily one of the top teams and has great speed" and Lady Lightning Gold Team Miken, the "runners-up two years ago and a team that wants to win and will bring it."
Unlike many summer events, Team NJ finishes with a championship game and plays a format similar to Nationals. It's the third year of elimination play and Barsalona says the teams love the championship format.
For this, and many other reasons, the event director says, "college coaches and travel coaches say they can't wait to get here."
"There's more excitement for this event that for any I can remember over the last 10 years."
---
Team NJ Summer Classic Participating Teams
Arizona
Arizona Hotshots Gatti
Arizona Hotshots Elite 16U Cook
Arizona Killer Bees
California
OC Batbusters Maroon
OC Batbusters White
OC Batbusters 16U Smith
Corona Angels Tyson
California Cruisers Mel
California Cruisers 16U Sievers
So Cal Strikkers 16U
Nor Cal Bandits Castillo
So Cal Diamonds
Canada
Colorado
Connecticut
Connecticut Charmers Gold
Connecticut Charmers 16U Elite
Connecticut The Wicked
Xtreme Chaos Gold
Florida
Florida Wagner's Gold Dunn
Florida Power Black Lantz
West Pines Diamond Dusters Norman
Georgia
Georgia Elite Hoover
Georgia Impact Gold Medlam
Georgia Impact 16U Gibson
Illinois
Beverly Bandits DeMarini
Beverly Bandits 16U Premier
Massachusetts
Polar Crush Gold
EC Firecrackers Gold
Raiders McGloin
Maryland
Maryland Bayside Blues
Maryland Severna Park Hornets
North Carolina
Firecrackers NC McKinney
Firecrackers NC 16U Stover
Lady Lightning TM Gold Corn
Lady Lightning Elite 16U Fain
Challengers Renzi
New Jersey
Jersey Intensity KOD
Jersey Intensity 16U Conover
Team Mizuno Inferno Meister
Team Mizuno Inferno Newborn
Jersey Pride Gold Easton
Jersey Pride 16U Elite
Jersey Flames Gold
Akadema Elite Gold
New Jersey Gators Gold Biasi
Cheetahs Premier
Cheetahs 16U Platinum
East Coast Elite Fry
Jersey Nightmare Kalesse
Jersey Nightmare Futures 16U
Morris County Belles Keimel
North Jersey Rocks
Venom 18U Benish
Venom 16U Coladonato
Edison Angels 16U Elite
Witches Gold
South Jersey Mystics Jackson
South Jersey Mystics 16U Dorman
Jersey Outlaws Gold Scott
Commotion TRSA 16U
New Mexico
New Mexico Sundancers Gold Kohman
New Mexico Sundancers 16U
New York
Conklin Raiders Gold
Team Long Island Gold Galati
Team LI/Top Prospects 16U Angel
Frozen Ropes Force Gold
TC Tremors Gold Bishop
Electric City Bombers Gold Dipiazza
Ohio
Pennsylvania
Pennsbury Gems Gold
Newtown Rock Gold Garvey
Newtown Rock 16U Futures
Chaos Gold Spina
Krunch Gold
Central PA Krunch 16U Futures
TNT Gold Goddard
Pittsburgh Power Gold
Team Pennsylvania Cyclones Gold
Outlaws PA 16U Premier
Rhode Island
Rhode Island Thunder Gold Lotti
Rhode Island Thunder Wilson
South Carolina
Carolina Elite 18U Genovese
Virginia
Virginia Legends 18U Paul
Virginia Legends 16U Paul
Glory Gold Suzy
Glory Elite 16U Mertz
Vienna Stars Gold Wince
Shamrocks Gold Giaquinto
Shamrocks 16U Toureau
West Virginia