Final FAB 50 High School Rankings (6/17)
Final FAB 50 High School Rankings (6/17)
Jun 17, 2015
by Brentt Eads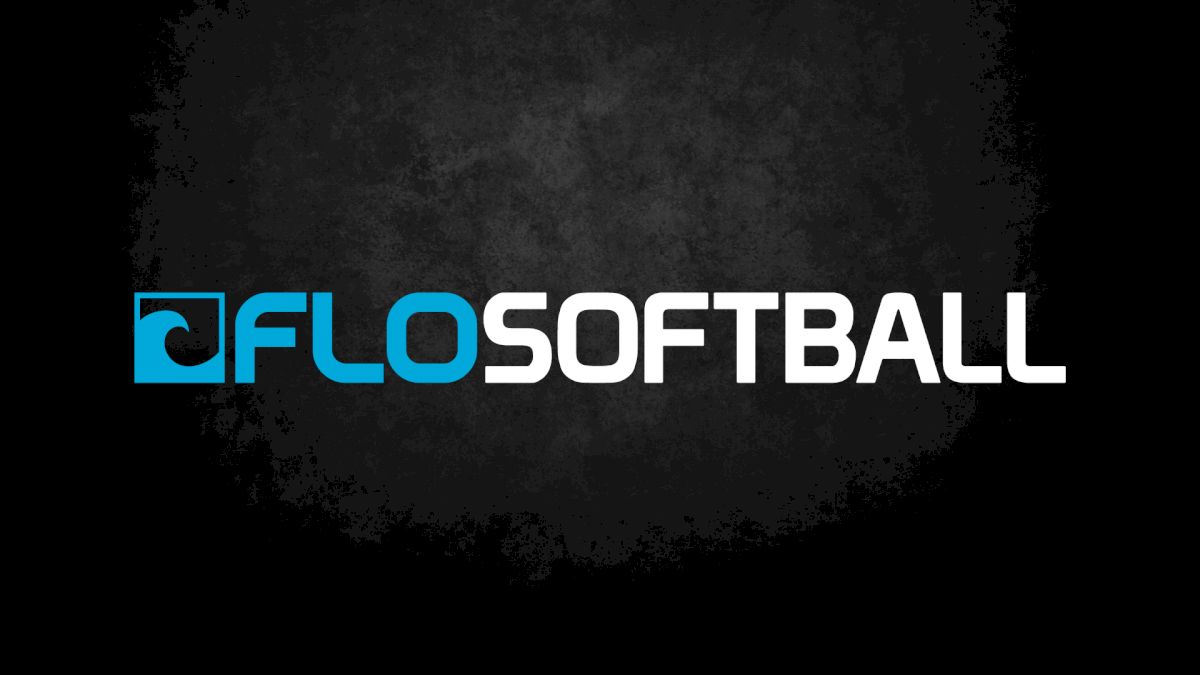 2015 FAB 50 WEEK 11
FLOSOFTBALL.COM
NATIONAL RANKINGS
By Mark Tennis – Editor, CalHiSports.com
It's now official that the Yucaipa High softball team from Yucaipa, Calif., has finished No. 1 in the final FAB 50 national rankings according to FLOSOFTBALL.COM.
The Thunderbirds had to wait an extra week for the actual final rankings after they were moved to No. 1 last week following their 1-0 win on June 5 over previously unbeaten and No. 1 Mission Viejo in the CIF Southern Section Division II championship.
Mission Viejo was the FAB 50 mythical champ last season. Yucaipa's top finish this year also makes it three times in the last four years that a California team has ended on top.
The reason that the final rankings had to wait an additional week to be completed is that there were still some state championships that had not yet been completed.
The most significant team to play last week was Southington, Conn. The Blue Knights completed a perfect season and made it three straight state titles and 70 wins in a row with a come-from-behind 5-4 victory over Chesire in the CIAC Class LL state final. Southington trailed 4-0, but tied it in the fifth inning and won in the bottom of the seventh on a walk off sacrifice fly by Lauren Zazzaro that scored Bella Russo.
With the win, Southington was edged upward from No. 39 to No. 38 in this week's final FAB 50.
Also moving up was Illinois Class 4A state champion Marist of Chicago. That team topped Lincoln-Way East 1-0 for its second state title in four years. Zariya Gonzalez pitched a four-hit shutout for the victors and scored the only run of the game after hitting a triple. Marist moved up from No. 49 to No. 46 in the final rankings.
Lincoln-Way East's loss plus the fact that previous No. 43 Mercy of Farmington Hills did not win a state title in Michigan enabled two new teams to go into the final rankings.
Parkland of Allentown, Pa., capped a 29-1 season with a 4-3 victory over Cumberland Valley in the PIAA Class 4A state title game. Tahoma of Kent, Wash., which already had completed its season with a state title, was the other team selected.
To access the full rankings, sign up for a FloPRO subscription, which also gives you access to live streaming video of softball games and other premium content.
(Previous ranking listed in parentheses; through reported results of Saturday, June 13)

* Indicates wins/losses by forfeit not included (season also complete).
(2) Mission Viejo (Mission Viejo, Calif.) 30-1
(3) Forest (Ocala, Fla.) 30-2
(4) Bishop Carroll (Wichita, Kan.) 25-0
(5) Tate (Cantonment, Fla.) 27-4
(6) Katy (Katy, Texas) 36-6
(7) The Woodlands (The Woodlands, Texas) 30-4*
(8) Amador Valley (Pleasanton, Calif.) 25-3
(9) Archbishop Mitty (San Jose, Calif.) 27-3
(10) Aledo (Aledo, Texas) 30-1
(11) Pioneer (San Jose, Calif.) 28-1
(13) Conley (Greenville, N.C.) 27-3
(15) Alexander Central (Taylorsville, N.C.) 29-1
(12) Lewisville (Lewisville, Texas) 28-7
(16) Sherwood (Sandy Springs, Md.) 21-0
(14) San Benito (San Benito, Texas) 30-4
(17) Baker County (Glen St. Mary, Fla.) 24-4
(18) American Heritage (Plantation, Fla.) 25-2-1
(19) Coral Springs Charter (Coral Springs, Fla.) 29-0-1
(20) Norco (Norco, Calif.) 27-8
(21) Newsome (Lithia, Fla.) 22-5
(22) Hagerty (Oviedo, Fla.) 28-4
(23) Pacifica (Garden Grove, Calif.) 22-6-1
(24) Santiago (Corona, Calif.) 29-4
(25) Curry (Jasper, Ala.) 44-5
(26) St. Mary's Ryken (Leonardtown, Md.) 23-1
(27) Sam Houston (Lake Charles, La.) 24-2
(28) St. Amant (St. Amant, La.) 27-1
(29) Baker (Mobile, Ala.) 47-6-1
(30) McCracken County (Paducah, Ky.) 37-3
(31) Poway (Poway, Calif.) 23-6
(35) North Davidson (Lexington, N.C.) 26-7
(36) West Ranch (Valencia, Calif.) 26-6
(32) Teas Valley (Asheville, Ohio) 21-11
(33) Lebanon (Lebanon, Ohio) 33-1
(34) Springfield (Holland, Ohio) 29-2
(37) O'Connor (Phoenix, Ariz.) 36-7
(39) Southington (Southington, Conn.) 24-0
(38) Keller (Keller, Texas) 26-6
(40) Eagle (Eagle, Idaho) 30-1
(47) Washington Township (Sewell, N.J.) 31-1
(41) Mountain Ridge (Glendale, Ariz.) 30-5
(42) Coronado (Lubbock, Texas) 27-2-1
(50) Center Grove (Greenwood, Ind.) 29-2
(44) West Orange (Winter Garden, Fla.) 26-2
(49) Marist (Chicago, Ill.) 35-5
(45) O'Connell (Arlington, Va.) 25-3
(46) Rockwall (Rockwall, Texas) 25-2-1
(NR) Parkland (Allentown, Pa.) 29-1
(NR) Tahoma (Kent, Wash.) 21-1*
---
Dropped Out:
Previous No. 43 Mercy (Farmington Hills, Mich.); No. 48 Lincoln-Way East (Frankfort, Ill.).
2015 Honorable Mention Teams:
Alhambra (Martinez, Calif.) 25-3
Atascocita (Humble, Texas) 25-5
Bald Knob (Bald Knob, Ark.) 30-2
Baylor (Chattanooga, Tenn.) 25-3-1
Brazoswood (Clute, Texas) 28-8
Canyon (Anaheim, Calif.) 23-8
Cape Fear (Fayetteville, N.C.) 23-1
Cienega (Vail, Ariz.) 26-8
Downers Grove South (Downers Grove, Ill.) 35-2
East Union (Manteca, Calif.) 30-3
Flower Mound (Flower Mound, Texas) 24-7-1
Fort Myers (Fort Myers, Fla.) 23-3
Grassfield (Chesapeake, Va.0 23-4
Hargrave (Huffman, Texas) 30-5
Harrison Central (Gulfport, Miss.) 28-6
Immaculate Heart (Washington Township, N.J.) 31-3
Kingwood (Kingwood, Texas) 25-7
LaGrange (LaGrange, Texas) 34-2
Lincoln-Way East (Frankfort, Ill.) 30-5
Logan (La Crosse, Wis.) 28-1
Los Alamitos (Los Alamitos, Calif.) 25-7
Male (Louisville, Ky.) 38-9
Midway (Waco, Texas) 26-4
Mt. St. Dominic (Caldwell, N.J.) 28-2
Notre Dame (Lawrenceville, N.J.) 28-3
Polytech (Woodside, Del.) 21-1
Reed (Sparks, Nev.) 37-2
Sarasota (Sarasota, Fla.) 25-7
Schaumberg (Schaumberg, Ill.) 31-2
Sunrise Mountain (Peoria, Ariz.) 29-7
Tahoma (Kent, Wash.) 21-1
Viera (Viera, Fla.) 25-5
Vista Ridge (Cedar Park, Texas) 29-3-1
Warren (Regina, Mich.) 27-16
West Forsythe (Clemmons, N.C.) 23-3
Wilson Central (Lebanon, Tenn.) 41-7-1
Xavier Prep (Phoenix, Ariz.) 26-8