FAB 50 High School Rankings – Week 10 (6/4)
FAB 50 High School Rankings – Week 10 (6/4)
Jun 4, 2015
by Brentt Eads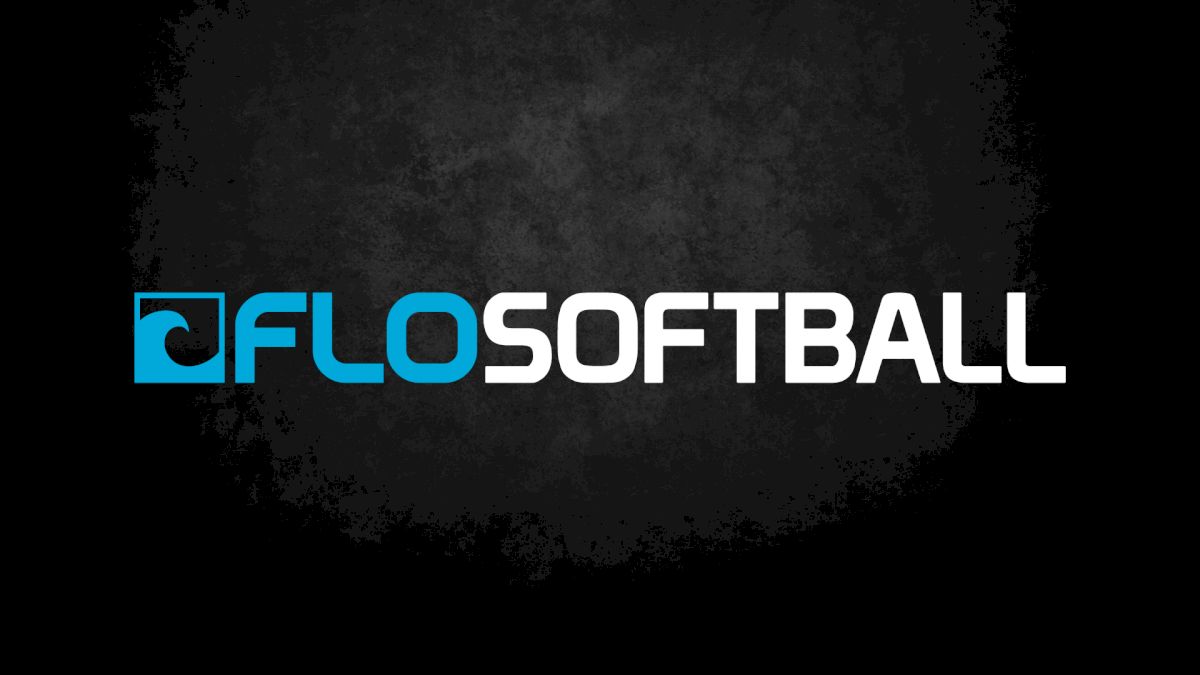 2015 FAB 50 WEEK 10
FLOSOFTBALL.COM
NATIONAL RANKINGS
By Mark Tennis – Editor, CalHiSports.com
State championships in Texas and Ohio and the CIF Southern Section finals in California will take place this weekend and will provide the major pieces for the final FAB 50 2015 national high school rankings.
Season-long FAB 50 No. 1 Mission Viejo (Calif.) rolled to a 2-0 win on Tuesday over South Hills of Covina in the CIFSS Division II semifinals behind a one-hitter with 18 strikeouts from National Player of the Year candidate Taylor McQuillin.
The unbeaten Diablos will face No. 4 Yucaipa (a team that has lost twice previously in one-run battles to Mission Viejo) in its final game. Yucaipa won on Tuesday 3-0 against Westlake of Westlake Village.
If Mission Viejo were to falter, Lebanon of Ohio could now be the team that might move to the top. Lebanon needs two wins in the Ohio Division I state finals – there are four teams still going in that bracket – and potentially could finish 34-0. The Warriors, however, are not the top-seeded team. A team with one loss, Holland of Springfield, holds that distinction. Holland moved up to No. 9 in this week's rankings.
Previous FAB 50 No. 2 Pioneer of San Jose (Calif.) lost last week in its final game, a 1-0 decision at the hands of perennial power Archbishop Mitty of San Jose. The Mustangs were hoping to finish 29-0 with back-to-back CIF Central Coast Section titles.
In addition to the Mission Viejo vs. Yucaipa showdown for the CIFSS Division II title, the other huge matchup in the CIFSS finals pits new No. 21 West Ranch of Valencia and new No. 35 Norco for the Division I crown.
In Texas, there isn't a team still going for a shot at the mythical national title, but the Class 6A final four led by No. 5 The Woodlands, No. 7 San Benito and newcomers Lewisville and Katy is sure to produce a champion and runner-up that will likely be in the top 10 for the final rankings. No. 12 Aledo also is still going in the Class 5A state semifinals, but previous No. 25 LaGrange was upset last week in Class 4A.
(Previous ranking listed in parentheses; through reported results of Tuesday, June 2)
* Indicates season complete
** Wins/losses by forfeit not included
---

(1) Mission Viejo (Mission Viejo, Calif.) 30-0
(3) Lebanon (Lebanon, Ohio) 32-0
(4) Forest (Ocala, Fla.) 30-2*
(5) Yucaipa (Yucaipa, Calif.) 30-3
(7) Bishop Carroll (Wichita, Kan.) 25-0
(10) San Benito (San Benito, Texas) 30-3

(9) Tate (Cantonment, Fla.) 27-4*
(40) Springfield (Holland, Ohio) 29-1
(14) Amador Valley (Pleasanton, Calif.) 24-3

(15) Archbishop Mitty (San Jose, Calif.) 27-3*
(13) Aledo (Aledo, Texas) 28-1
(2) Pioneer (San Jose, Calif.) 28-1*
(16) North Davidson (Lexington, N.C.) 25-5
(17) Alexander Central (Taylorsville, N.C.) 29-1*
(18) Downers Grove South (Downers Grove, Ill.) 34-1
(19) Sherwood (Sandy Springs, Md.) 21-0*
(21) Baker County (Glen St. Mary, Fla.) 24-4*
(22) American Heritage (Plantation, Fla.) 25-2-1*
(NR) Lewisville (Lewisville, Texas) 27-6
(NR) West Ranch (Valencia, Calif.) 26-5
(23) Grand Terrace (Grand Terrace, Calif.) 26-3
(26) Coral Springs Charter (Coral Springs, Fla.) 29-0-1*
(47) Schaumburg (Schaumburg, Ill.) 31-1
(NR) Katy (Katy, Texas) 34-6
(27) St. Mary's Ryken (Leonardtown, Md.) 23-1*
(29) Sam Houston (Lake Charles, La.) 24-2*
(30) St. Amant (St. Amant, La.) 27-1*
(31) Curry (Jasper, Ala.) 44-5*
(32) Newsome (Lithia, Fla.) 22-5*
(33) Hagerty (Oviedo, Fla.) 28-4*
(34) Baker (Mobile, Ala.) 47-6-1*
(35) McCracken County (Paducah, Ky.) 32-3
(8) Keller (Keller, Texas) 26-6*
(NR) Norco (Norco, Calif.) 26-8
(11) Pacifica (Garden Grove, Calif.) 22-6-1*
(37) O'Connor (Phoenix, Ariz.) 36-7*
(20) Coronado (Lubbock, Texas) 27-2-1*
(39) Santiago (Corona, Calif.) 29-4*
(48) Eagle (Eagle, Idaho) 30-1*
(43) Mountain Ridge (Glendale, Ariz.) 30-5*
(44) Penn (Mishawaka, Ind.) 27-2
(45) West Orange (Winter Garden, Fla.) 26-2*
(46) O'Connell (Arlington, Va.) 25-3*
(38) Rockwall (Rockwall, Texas) 25-2-1*
(NR) Notre Dame (Lawrenceville, N.J.) 27-2
(NR) Woodinville (Woodinville, Wash.) 26-1
(NR) Poway (Poway, Calif.) 23-6*
(NR) Conley (Greenville, N.C.) 25-2
Dropped Out:
Previous No. 12 Mt. St. Dominic (Caldwell, N.J.); No. 24 St. John Vianney (Holmdel, N.J.); No. 25 LaGrange (LaGrange, Texas); No. 28 Seaman (Topeka, Kan.); No. 36 Los Alamitos (Los Alamitos, Calif.); No. 42 Brecksville-Broadview Heights (Brecksville, Ohio); No. 49 Canyon (New Braunfels, Texas); No. 50 Murrieta Valley (Murrieta, Calif.).
Teams On The Bubble:
Atascocita (Humble, Texas) 25-5*
Bald Knob (Bald Knob, Ark.) 30-2*
Baylor (Chattanooga, Tenn.) 25-3-1*
Brazoswood (Clute, Texas) 28-8*
Canyon (Anaheim, Calif.) 23-8*
Canyon (New Braunfels, Texas) 31-6*
Cape Fear (Fayetteville, N.C.) 23-1*
Center Grove (Greenwood, Ind.) 26-2
Cienega (Vail, Ariz.) 26-8*
Edwardsville (Edwardsville, Ill.) 28-4
Flower Mound (Flower Mound, Texas) 24-7-1*
Fort Myers (Fort Myers, Fla.) 23-3*
Hargrave (Huffman, Texas) 28-5
Harrison Central (Gulfport, Miss.) 28-6*
Highland (Palmdale, Calif.) 28-2
Immaculate Heart (Washington Township, N.J.) 29-3
Kingwood (Kingwood, Texas) 25-7*
Los Alamitos (Los Alamitos, Calif.) 25-7*
Madison (Vienna, Va.) 21-3
Mercy (Farmington Hills, Mich.) 25-3
Midway (Waco, Texas) 26-4*
Mt. St. Dominic (Caldwell, N.J.) 28-2*
Polytech (Woodside, Del.) 21-1*
Reed (Sparks, Nev.) 37-2*
Sarasota (Sarasota, Fla.) 25-7*
Sunrise Mountain (Peoria, Ariz.) 29-7*
Viera (Viera, Fla.) 25-5*
Vista Ridge (Cedar Park, Texas) 28-2-1
West Forsythe (Clemmons, N.C.) 23-3*
Wilson Central (Lebanon, Tenn.) 41-7-1*
Xavier Prep (Phoenix, Ariz.) 26-8*