FAB 50 High School Rankings – Week 6 (5/7)
FAB 50 High School Rankings – Week 6 (5/7)
May 7, 2015
by Brentt Eads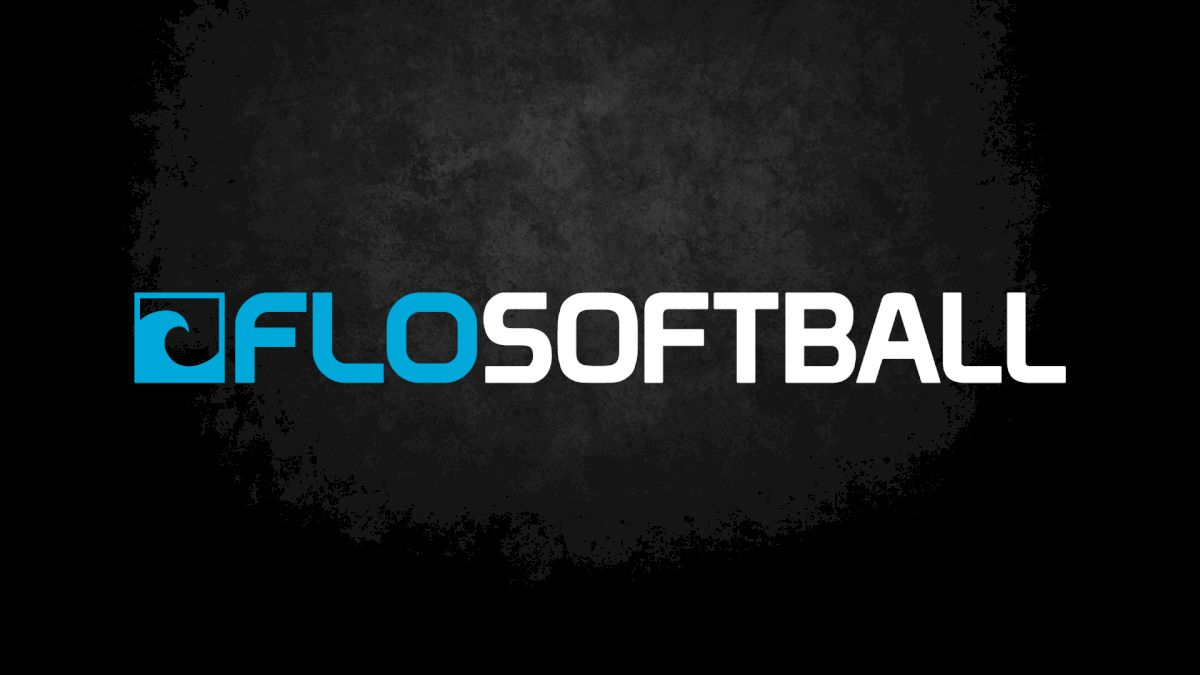 2015 FAB 50 WEEK 6
FULLCOUNTSOFTBALL.COM
NATIONAL RANKINGS
By Mark Tennis – Editor, CalHiSports.com
With the top five teams in this week's FullCountSoftball FAB 50 national rankings pretty much in cruise control as they head into state and sectional playoffs, focus turned to teams from states in which the playoffs are done or are in the final weeks.
The first major state result of the spring came in last Saturday from Louisiana it its Class 5A championship. Previous FAB 50 No. 15 and unbeaten St. Amant lost in the semifinals to perennial power Sam Houston of Lake Charles 3-1. St. Amant filled the bases with no outs in the seventh inning, but didn't score due to a fielder's choice and then a line drive that was caught and turned into a double play.
Sam Houston then faced Dutchtown in the Class 5A championship and won again by the same score. Pitcher Tanner Wright won both games in the circle for the Broncos, who also won their fourth state title in five years. Wright only allowed two runs in the postseason.
In this week's FAB 50, St. Amant dropped from No. 15 to No. 38 with Sam Houston going up to a spot right in front at No. 37. Both teams will stay in the rankings for the rest of the season and have ensured they will be in this year's final FAB 50.
In Texas, the playoffs began last weekend with no upsets, but one ranked team that suffered a loss in its regular season finale from the previous week was No. 22 Flower Mound. You will notice that even though the Lady Jags got beat 10-0 in that game by Plano West that they only dropped from No. 20 to No. 22.
There's a strong reason why Flower Mound's ranking barely changed: head coach Mark Larriba gave 14 players the night off because it was their senior prom. The team originally was supposed to play the night before, but the game was postponed by rain. The Lady Jags also already had clinched their district title and all that they really sacrificed was a perfect district record. It was a choice that we're fairly positive that 99 percent of high school coaches across the nation would agree with.
(Previous ranking listed in parentheses; through reported results of Tuesday, May 5)
*Indicates wins/losses by forfeit not included.
(1) Mission Viejo (Mission Viejo, Calif.) 23-0
(2) Alexander Central (Taylorsville, N.C.) 25-0
(3) Pioneer (San Jose, Calif.) 24-0
(4) Rockwall (Rockwall, Texas) 23-0-1
(5) American Heritage (Plantation, Fla.) 24-1-1
(6) Yucaipa (Yucaipa, Calif.) 23-3
(8) Coronado (Lubbock, Texas) 25-0-1
(9) Hagerty (Oviedo, Fla.) 28-3
(10) Lebanon (Lebanon, Ohio) 21-0
(12) Santiago (Corona, Calif.) 24-3

(21) Forest (Ocala, Fla.) 28-2
(13) Bishop Carroll (Wichita, Kan.) 16-0
(14) Aledo (Aledo, Texas) 23-0
(17) Cape Fear (Fayetteville, N.C.) 18-0
(19) Downers Grove South (Downers Grove, Ill.) 17-0
(24) Pacifica (Garden Grove, Calif.) 18-4-1
(25) Atascocita (Humble, Texas) 23-3
(33) Mountain Ridge (Glendale, Ariz.) 27-4
(27) The Woodlands (The Woodlands, Texas) 24-3*
(31) Tate (Cantonment, Fla.) 25-4
(43) Elk Grove (Elk Grove, Calif.) 24-2
(20) Flower Mound (Flower Mound, Texas) 23-5-1
(28) Sherwood (Sandy Springs, Md.) 16-0
(40) Crown Point (Crown Point, Ind.) 18-1
(41) Mt. St. Dominic (Caldwell, N.J.) 21-1
(16) Fort Myers (Fort Myers, Fla.) 23-3
(18) Lutheran (Orange, Calif.) 23-3
(29) La Grange (La Grange, Texas) 29-0
(NR) West Orange (Winter Garden, Fla.) 26-2
(NR) St. Mary's Ryken (Leonardtown, Md.) 21-1
(32) Seaman (Topeka, Kan.) 18-0
(7) Palm Beach Gardens (Palm Beach Gardens, Fla.) 23-5
(38) West Forsythe (Clemmons, N.C.) 21-1
(23) Kingwood (Kingwood, Texas) 23-6
(NR) Woodinville (Woodinville, Wash.) 15-0
(37) Enumclaw (Enumclaw, Wash.) 16-0
(NR) Sam Houston (Lake Charles, La.) 24-2
(15) St. Amant (St. Amant, La.) 27-1
(42) Deer Park (Deer Park, Texas) 28-5
(NR) Grand Terrace (Grand Terrace, Calif.) 19-3
(NR) St. John Vianney (Holmdel, N.J.) 16-0
(30) Curry (Jasper, Ala.) 38-4
(22) Xavier Prep (Cincinnati, Ohio) 24-6
(46) Southington (Southington, Conn.) 9-0
(35) O'Connell (Arlington, Va.) 23-2
(36) Brecksville-Broadview Heights (Broadview Heights, Ohio) 22-1
(NR) Delmar (Delmar, Del.) 12-1
(NR) Amador Valley (Pleasanton, Calif.) 16-3
(NR) Dickson County (Dickson, Tenn.) 35-4-1
(NR) Canyon del Oro (Tucson, Ariz.) 30-5
Dropped Out:
Previous No. 11 James Logan (Union City, Calif.); No. 26 Patrick Henry (San Diego, Calif.); No. 34 Poway (Calif.); No. 39 Baylor (Chattanooga, Tenn.); No. 44 Immaculate Heart (Washington Township, N.J.); No. 45 Christian Academy (Louisville, Ky.); No. 47 Melbourne (Melbourne, Fla.); No. 48 Lake Braddock (Burke, Va.); No. 49 Springfield (Holland, Ohio); No. 50 Siegel (Murfreesboro, Tenn.).
Teams On The Bubble:
Archbishop Mitty (San Jose, Calif.) 21-3
Avon (Avon, Ind.) 18-3
Bald Knob (Bald Knob, Ark.) 20-2
Baylor (Chattanooga, Tenn.) 19-3-1
Boiling Springs (Spartanburg, S.C.) 25-2
East River (Orlando, Fla.) 23-5
Canyon (New Braunfels, Texas) 24-3
Chino Hills (Chino Hills, Calif.) 22-5
Cocoa Beach (Cocoa Beach, Fla.) 23-7
Eagle (Eagle, Idaho) 24-0
Edwardsville (Edwardsville, Ill.) 18-3
Elyria (Elyria, Ohio) 21-2
Lake Braddock (Burke, Va.) 12-1
Los Alamitos (Los Alamitos, Calif.) 21-6
McCracken County (Paducah, Ky.) 22-3
Melbourne (Melbourne, Fla.) 23-5
Mercy (Farmington Hills, Mich.) 10-0
Notre Dame (Lawrenceville, N.J. 17-1
O'Connor (Phoenix, Ariz.) 29-6
Peotone (Peotone, Ill.) 14-2
Portage (Portage, Ind.) 8-1
Portage Central (Portage, Mich.) 14-2
San Benito (San Benito, Texas) 24-1
Santa Fe (Alachua, Fla.) 22-7
Siegel (Murfreesboro, Tenn.) 29-4
Springfield (Holland, Ohio) 14-1
Unicoi County (Erwin, Tenn.) 40-3
Viera (Viera, Fla.) 25-5