Hot 100 2018's… #30-21 (4/1)
Hot 100 2018's… #30-21 (4/1)
We continue our look at the top 100 players in the 2018 class… we're spotlighting 10 each day as we count down from 100 to No. 1. These current freshmen were chosen based on input and feedback from college and club coaches who've seen them play all across
Apr 1, 2015
by Brentt Eads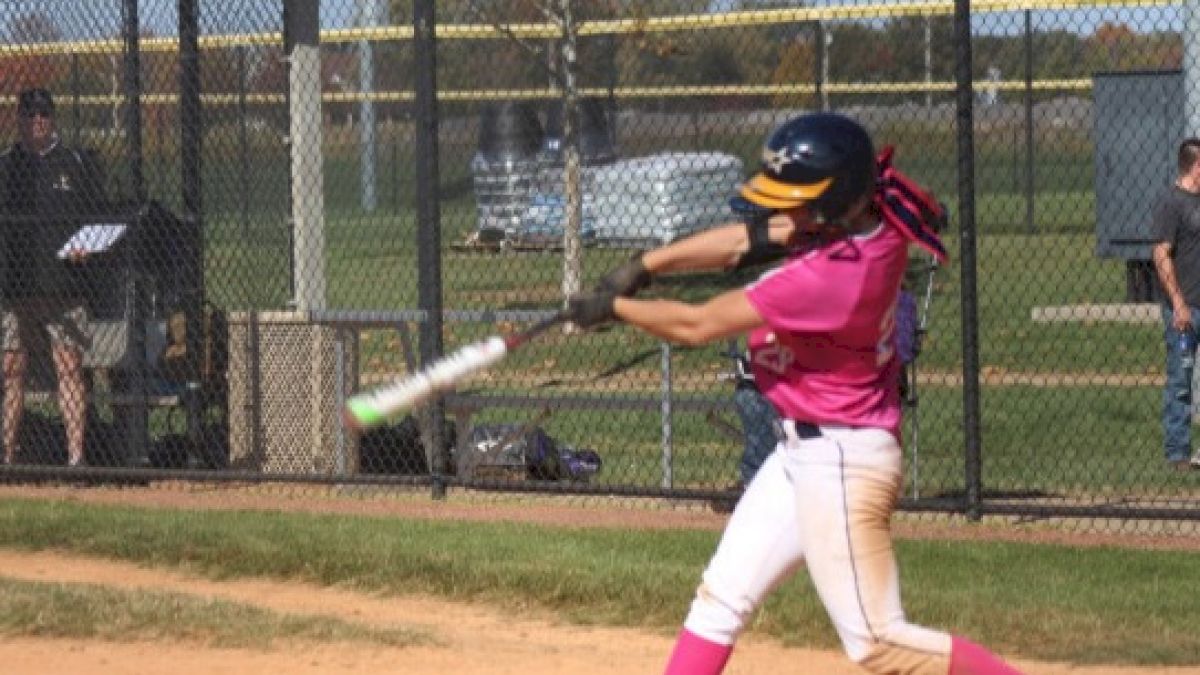 Unlock this article, live events, and more with a subscription!
Get Started
Already a subscriber? Log In
We continue our look at the top 100 players in the 2018 class… we're spotlighting 10 each day as we count down from 100 to No. 1. These current freshmen were chosen based on input and feedback from college and club coaches who've seen them play all across the nation.
Criteria for choosing and ranking the players including performances at the club and high school levels and projecting how they will play at the collegiate level.
Today we feature players No. 30 to 21 with standout players from Alabama, California (6), Tennessee and Virginia (2).
Check out more of 2018's HOT 100: 100-91, 90-81, 80-71, 70-61, 60-51, 50-41, 40-31
No.
Player
Position
Club
College
30
Sydney Nester

P
Lady Lightning Gold Team Miken
uncommitted
Sydney is a power pitcher who throws in the 62-64 mph range but what makes her special is the movement on her throws. She dominates with a curve, screw, rise and change-up and has incredible arm whip. The Virginia freshman kicked off her varsity career last month with an 11-strikeout performance including K's on eight of the first nine batters she faced in her high school debut. She has interest from Virginia Tech, North Carolina State and Maryland and is also considering some SEC schools.
29
Emily Klingaman

IF/OF
Vienna Stars - Adkins
Auburn
Emily is a student of the game and her coaches say she is one of the hardest working players they've ever seen. She's a lefty slapper with a lot of power and is versatile in that she can play the middle infield or outfield. Defensively Emily has excellent range and is not afraid to give up her body and do a full layout to get the ball. Last fall as a leadoff batter she hit .453 with a .535 on-base percentage and used her 2.7 home-to-first speed to record 28 steals. A heady, mature player, she has the skills to disrupt a defense and be a game-changer in multiple ways.
28
Payton Tidd

P/1B
So Cal Athletics - TO
Notre Dame
Payton is the ace on the preseason No. 1 ranked 14U team in the country and she flat-out knows how to win. She pitched a one-hit shutout to win the PGF 12U Nationals in 2013 and led the A's to a 7th place finish at the 14U level last summer. Payton is a workhorse and a warrior who always keeps her team in the game and not just with her arm--she has become an outstanding 3 hole hitter too. The freshman throws a screw, curve, rise and inside drop with her change and drop curve being her standout pitches. She visited SEC and Pac-12 schools but committed to the Irish in August of '15.
27
Tate Moseley

OF
Birmingham Thunderbolts
Auburn
Tate bats leadoff for one of the top teams in Alabama and this year marks her third year playing varsity softball. She is a mature slapper who can place the ball accurately and hit with power when needed. Last fall Tate hit .459 with the Bolts and had a .535 on-base percentage thanks in large part to her great speed and knack for putting the ball into play. Tate is an energetic leader who normally patrols centerfield. She was offered and committed to Auburn in January.
26
Terra McGowan

C/OF
Beverly Bandits - So Cal
Arizona State
Terra plays for last year's No. 1 high school team in the country, Mission Viejo (Calif.), and because she is so athletic and the team has older catchers, she is playing right field. However, her future is as a catcher because she does things effortlessly behind the plate and one scout raved about Terra's ability to produce power offensively and in her throws to all bases. She is extremely skilled at blocking and receiving, but her arm strength is what drew raves from the college coaches. Terra is a natural athlete (her parents both played sports at a high level) and she doesn't overthink, but instead lets her body react to make plays smoothly.
25
Colleen Sullivan

C
OC Batbusters - Campbell
UCLA
Colleen is the prototypical power-hitting catcher who is solid on defense and does everything well behind the plate, but it is her bat that makes her a superstar in the making. She blew up at PGF 14U Nationals last summer where she hit .545 (11-for-22) and had a walk-off home run in the semis to lead the Batbusters to a tie for 3rd. Colleen is an RBI machine and started off the high school season hitting .571 for her San Diego area team averaging more than one RBI per game. UCLA had followed her since the 2013 PGF Nationals and the freshman committed in November shortly after being offered.
24
Alexandra Perez

P
Firecrackers - Lutterloh
Cal-Berkeley
Alexandra or "Alex" is a 6-foot-1 left-handed pitcher who throws around the 63 mph range and has good movement on her pitches. Cal coaches reportedly saw her throw one pitch at a showcase game in the Bay Area and knew she was one they wanted to offer. But Alex is not just a star in the circle, she is also an excellent first baseman with great power to all fields and can hit the ball out of the yard on any pitch. Because the So Cal freshman has such a high ceiling as a pitcher and position player, other national programs like Oregon, Arizona State, Michigan, Oklahoma and Florida were also after her.
23
Shelby Walters

P
Frost Falcons 00
uncommitted
Shelby has emerged as one of the top pitchers in the East as she throws in the low 60's with a good change-up, curve and riseball that baffles hitters. She mixes her speeds effectively and has attention from ACC and SEC programs like Kentucky, North Carolina and Georgia. As an eighth grader she helped lead her Tennessee prep school to a Division II Class AA state championship and has started this year off strong as well, pitching a perfect game in one start with the only run of the contest coming on her home run.
22
Madison Huskey

OF/C
Corona Angels
Washington
Madison can do it all: she hits the ball for power and average because of her great bat speed, she plays a stellar right field with a good arm and the speed to cover a lot of ground and she uses that quickness effectively on the basepaths. Madison was the No. 3 batter on the Corona Angels team that won PGF 14U Nationals last summer and had the game-winning RBI single in ITB during an elimination game. Madison is also a good catcher because of her excellent all-around athleticism. She had schools like Oklahoma and UCLA after her before she chose to play in Seattle with the Huskies.
21
Danielle Williams

P
Sorcerer - Williams
Missouri
Danielle is in the upper echelon of the top half dozen pitchers in the 2018 class but that's only part of her game. As a pitcher last summer she helped lead her club team to a 5th place finish at PGF 14U Nationals pitching almost half the innings and compiling a 0.20 ERA. But she also led the Sorcerer squad with a .490 batting average and is considered as talented of an outfielder as she is a pitcher. Danielle will play at the 16U level this year and has great softball DNA: her parents, Mike and Jennifer, coach her club team and her older sister, Krista, is an outfielder at Northwestern. Danielle was recruited by Big 10, Pac-12 and SEC schools before she chose Mizzou.