Hot 100 2018's… #40-31 (3/31)
Hot 100 2018's… #40-31 (3/31)
We continue our look at the top 100 players in the 2018 class… we're spotlighting 10 each day as we count down from 100 to No. 1. These current freshmen were chosen based on input and feedback from college and club coaches who've seen them play all across
Mar 31, 2015
by Brentt Eads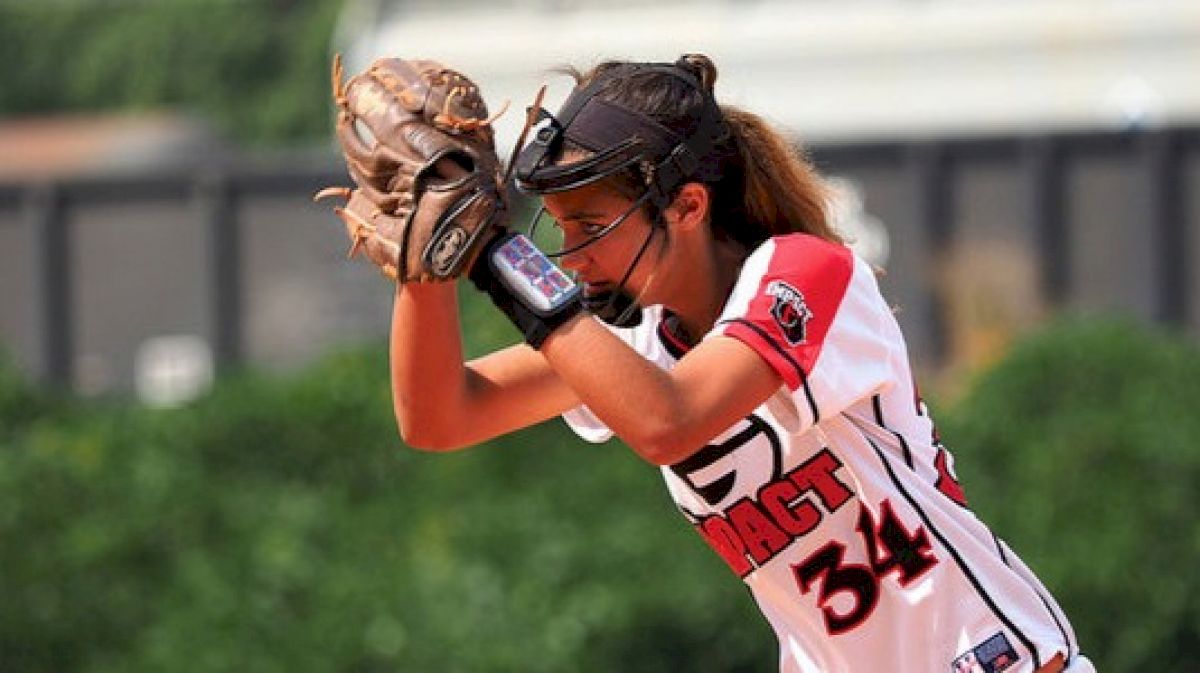 Unlock this article, live events, and more with a subscription!
Get Started
Already a subscriber? Log In
We continue our look at the top 100 players in the 2018 class… we're spotlighting 10 each day as we count down from 100 to No. 1. These current freshmen were chosen based on input and feedback from college and club coaches who've seen them play all across the nation.
Criteria for choosing and ranking the players including performances at the club and high school levels and projecting how they will play at the collegiate level.
Today we feature players No. 40 to 31 with standout players from Arizona, California (3), Georgia, Illinois, Kansas, North Carolina, Tennessee and Virginia.
Check out more of 2018's HOT 100: 100-91, 90-81, 80-71, 70-61, 60-51, 50-41
No.
Player
Position
Club
College
40
Kelli Wagner

SS/3B
Lady Lightning Gold Team Miken
uncommitted
Kelli is a shut-down shortstop with a cannon for an arm and her athleticism allows her to have great range in the field. At the plate she has power to all fields and hits for average. Through the first part of this season, she was hitting well over .500. Kelli is a smart hitter who looks for the pitch she wants to hit and in each at-bat gives her team a chance to win. She is getting heavy attention from top teams in the ACC and SEC like Georgia, Missouri, Maryland and North Carolina State.
39
Allee Bunker

SS
Firecrackers - Lutterloh
Oregon
Allee is a great all-around player who is consistently good in every area of the game. She is a right-hander with speed who hits in the 3 or 4 hole and has pop in the bat--last year she was second on the Firecrackers in home runs. Allee turns on inside pitches with down-the-line bat speed and can take anything in a gap and make it a triple. Coaches say her best attribute is consistency; she's well coached and has the fundamentals to be a solid play-maker in the field and a strong hitter at the next level.
38
Kelly Flynn

MIF/OF
Arizona Hotshots Elite - Mabrey
UCLA
Kelly's speed is what first got the attention of college coaches, but watch her more and you will see a tenacious and competitive player who has a mature mindset and work ethic. Kelly has the skills and tools to play the infield or outfield, where she covers a lot of ground. At the plate she has a good eye and hits a lot of two-strike home runs because she's aggressive and not afraid to swing the bat. She hits in the 3 to 5 slot but could also hit second. She committed to the Bruins in late January over other Pac-12, Big 12 and SEC schools.
37
Shyanne Sheffield

IF/OF
Frost Falcons 00
uncommitted
Shyanne is one of several talented athletes from Tennessee this year and she has the raw athletic ability to make a big impact when she gets to college. The freshman is strong with tremendous power at the plate and has physical skills that you can't coach. She is a coach's dream in that her raw tools can be developed so she can play multiple positions in the infield and outfield. Colleges are aware of the talent on the Falcons and Shyanne's stock will skyrocket this year. She's already hearing from SEC schools including South Carolina.
36
Makenna Harper

OF/P
So Cal Choppers - Fausett
Arizona State
Makenna is the younger sister of Jessica Harper, the 2016 infielder who is committed to Arizona. The younger sibling also has Pac-12 caliber talent because she hits well, loves softball and already can handle top-level pitching. Makenna has a good arm and glove, above average speed and excellent instincts. Perhaps most importantly she loves softball and doesn't know how good she can ultimately be. Through the first half of her freshman high school campaign she is hitting .552.
35
Logan Caymol

P
Georgia Impact - Lewis
Tennessee
Logan is a 6-foot-1 pitcher who was one of the most heavily pursued in her class before she committed to the Vols. She's still maturing into her frame and certainly has the bloodlines: her dad played professional basketball overseas and her grandfather was a quarterback at Clemson. Last summer she had a 1.93 ERA for the impact with 136 strikeouts in 138 innings and in the fall lead her team to the Georgia AAAA State Championship and No. 1 ranking by MaxPreps.
34
Mikaela Mak

C
Explosion - Greg
uncommitted
Mikaela is a catcher whose stock is soaring. She is a sweet-swinging lefty who runs well and can play the outfield too. Some have compared her swing to that of Oregon outfielder Janie Takeda of Oregon. Mikaela frames the ball well, has a good pop time and doesn't allow a lot of passed balls. She works with Jen Schroeder of The Packaged Deal so her mechanics are already ahead of most. Northwestern, DePaul, Georgia Tech, Hawaii and Oregon are seriously pursuing her.
33
Danielle Williams

OF
Beverly Bandits
Loyola
Danielle is an incredibly fast left-handed hitting slapper who also is an excellent bunter, but creep in too much and she'll swing away. The Illinois freshman has jack rabbit speed which she uses to good use to cover a lot of ground in centerfield or right. Defensively she has a good arm and is a solid defender. With the bat in her hands she's a lead-off hitter for the Bandits 14U Premier team.
32
Kiley Naomi

MIF
Wichita Mustangs 16U
uncommitted
Kiley is from Louisiana and some within the Mustang organization feel she may be the best all-around athlete in the program. Kiley was the State Champion in the 400 meters as an eighth grader. She has good all-around athleticism and a high ceiling and after joining the Mustangs last fall, she quickly caught the eyes of colleges including Texas A&M and Alabama at events like the Ronald McDonald tournament in late October. Because of transfer rules, she will have to skip high school ball this year, but in the summer look for her to excel batting third in on the talented 16U team.
31
Kate Cressey

SS
Jersey Intensity
uncommitted
Kate has a versatile skill set and can play anywhere in the infield but first base. She has the potential to be one of the best hitters ever from the Intensity organization because she stays on the swing plane a long time and has power to all fields. Kate hits for a high average as well as for power. A five-tool player, she can run and is a strong academic recruit as well with schools like Stanford, Northwestern, Michigan and Purdue after her because of her smarts as well as her talent in softball. Kate is also a standout volleyball player, but softball is her future.