Hot 100 2018's… #60-51 (3/27)
Hot 100 2018's… #60-51 (3/27)
We continue our look at the top 100 players in the 2018 class… we're spotlighting 10 each day as we count down from 100 to No. 1. These current freshmen were chosen based on input and feedback from college and club coaches who've seen them play all across
Mar 27, 2015
by Brentt Eads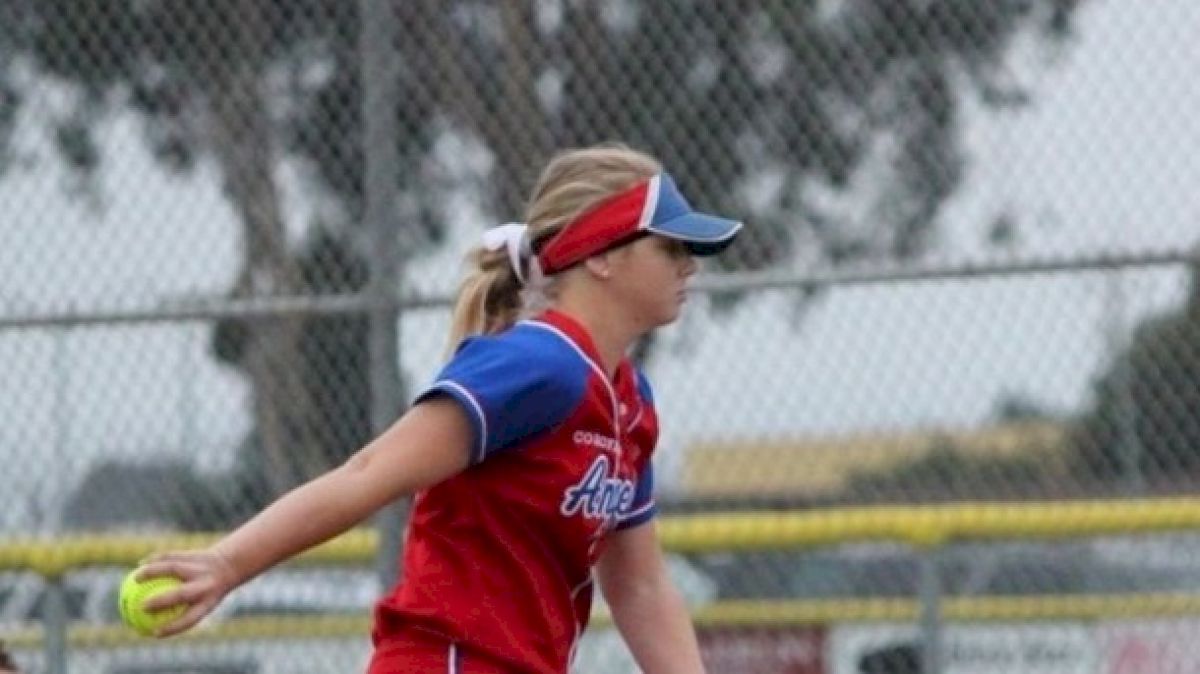 Unlock this article, live events, and more with a subscription!
Get Started
Already a subscriber? Log In
We continue our look at the top 100 players in the 2018 class… we're spotlighting 10 each day as we count down from 100 to No. 1. These current freshmen were chosen based on input and feedback from college and club coaches who've seen them play all across the nation.
Criteria for choosing and ranking the players including performances at the club and high school levels and projecting how they will play at the collegiate level.
Today we feature players No. 60 to 51 with standout players from Arizona, California (4), Georgia, Illinois, New York, North Carolina and South Carolina.
Check out more of 2018's HOT 100: 100-91, 90-81, 80-71, 70-61
No.
Player
Position
Club
College
60
Faith Shirley

C/2B
Georgia Impact - Lewis
uncommitted
Some coaches feel Faith has one of the best swings in the country and can compete with anyone in the 2018 class. She hit .422 last fall and earned 2nd Team All-County honors in Georgia as a freshman. She is also a standout in basketball and was the 8th grade MVP as well as the All-Country softball MVP. Faith is a coach's dream and will outwork everybody and do what's asked of her. She's also very tough: in high school ball she was involved in a nasty collision at the plate and was dealt a concussion, but absorbed the painful hit and recorded the out.
59
Mikayla Pourby

P
Beverly Bandits
Syracuse
Mikayla is a rising star who last year as an eighth grader helped her New York team make the Section 4 Class AA title game. She is already 5-foot-11 and is strong in the circle with top-end speed right now hitting 63 mph, but she has the potential to throw harder. Mikayla has good movement on her pitchers and hits her spots. She has the ability and size to become a dominant pitcher once she ends up mastering her pitches and is also a good hitter who swings a big bat.
58
Madison Owens

SS/3B
Lady Lightning Gold Team Miken
uncommitted
Madison is a power-hitting shortstop with slapper speed. She is the type of player who is a dynamic game-changing athlete and can end the game with one swing. At the WFC Myrtle Beach Early Signing Showcase she hit four home runs on 11-for-12 batting (.917 average). Madison is versatile in that she can play multiple positions on the field and wherever she lines up she has a lot of range to go find the ball. She has interest from several major schools including SEC programs such as South Carolina and Georgia.
57
Taylor Olsen

SS
Explosion - Flores
uncommitted
Taylor is a strong defensive player with solid fundamentals who can make the hard throws from various arm angles. She is not afraid to lay out to make the difficult play and because of her great work ethic, she is a leader by example who will do whatever is asked by her coaches. On offense she is primarily a singles and doubles hitter, but her power is coming along and she is starting to see a rise in attention now. SEC schools are recruiting her.
56
Marissa Schuld

P/OF
Oro Valley Suncats
Arizona
Marissa started out in baseball and played every position on the diamond except pitcher for two years. A versatile athlete who was recruited to Arizona as a pitcher, but can play outfield and second too, she has a rise, curve, screwball, moving riseball and five different change-ups she can throw based on the grip she utilizes. Marissa isn't tall, but has a thick core which generates power. She is emerging as a strong hitter as well and usually hits in the 4-5 hole. She committed last January, in the winter of her 8th grade year.
55
Lauren Dvorak

P
Power Surge - Berndes
uncommitted
Lauren recently came over to the Surge organization from the Batbusters and she is a star in the making. She throws in the 62-64 mph range and was one of only two pitchers at a recent OnDeck Camp to throw every pitch over 60 mph. She has also beaten some of the elite club teams in her age group. Lauren has strong grades and although she had Div. 1 schools all over the country after her, she chose Northwestern because she's a high-achieving student-athlete.
54
Brenna Smith

P
Corona Angels
Georgia Tech
Brenna's stock and performance has exploded from August to now and coaches are raving about her upside. The 5-foot-9 SoCal freshman throws a drop, drop curve, screwball, rise and a change-up which she now is so confident in, she will throw it in a full count situation. She doesn't get unsettled in the circle and her mental toughness is one of her strengths. At the club level playing elite competition she had a 1.34 ERA and allowed only 15 runs all fall. She played for the Angels 14U team that won PGF Nationals last summer.
53
Karissa Ornelas

C
So Cal Athletics - TO
Central Florida
Karissa has been a catcher since the 8U level and she has been a vital cog in the A's success, catching every big game including PGF Nationals and two televised games. She is battle-tested and her experience, knowledge of the game, physical tools including a 1.6 pop time, quickness, blocking and framing behind the plate make her one of the most respected catchers in her class. She works with Jen Schroeder who has helped advance her catching skills. A lefty batter, Karissa can slap or hit away and has hit .562 at the varsity level. She has always loved Florida and jumped on the UCF offer.
52
Claire Swedberg

IF
Illinois Chill 16U
Penn State
Claire is a lefty-handed hitter with exceptional speed; she runs a 2.7 time in the home-to-first drill. Claire can do it all at the plate: slap, hit for power and bunt and is a true triple threat. She also led the 16U team with 14 steals last fall. On defense she has great skills including lateral range, a quick first step and a strong arm (she's been measured with a 64 mph overhand throw). Claire committed to the Nittany Lions shortly after finishing the eight grade.
51
Becca Jones

3B
Jersey Intensity
uncommitted
Becca is the type of player that coaches love in that she gives 100 percent in everything she does on and off field. She is fearless at third base and has the skills to play anywhere, even pitch if needed (she does pitch for her high school team). Becca is a team leader and is a positive force in the dugout. She is mentally tough which allows her to handle success and failure equally and her passion and work ethic in the sport drives her to excel. Becca is also a standout in volleyball and was her school's varsity MVP.