2018 Hot 100: the "Next 100 In" (3/22)
2018 Hot 100: the "Next 100 In" (3/22)
Mar 22, 2015
by Brentt Eads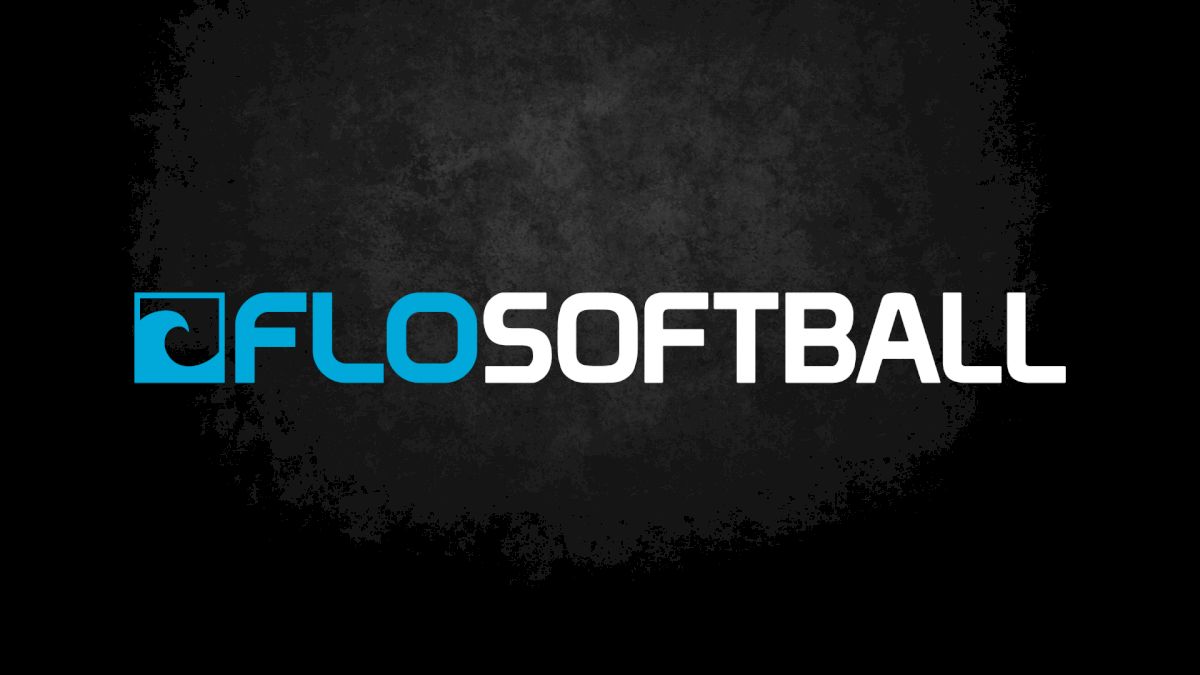 Today kicks off the fifth class of Full Count Softball Hot 100 lists as we introduce our first ranking of the current freshmen standout softball players – the Class of 2018 – from across the nation.
We started with the 2014 class and proceeded with the 2015, 2016 and 2017 classes (having done an update of the current senior crop, the 15's). You can access all the lists HERE.
Not surprisingly, the younger we go in evaluating talent, the more difficult it becomes as some players have emerged as standouts already while many more are just starting to hit their stride.
The "Next 100 In"
In this introduction to the 2018 Hot 100 list, we spotlight 100 excellent players from around the country who are have been—and will continue to be—closely watched as we will update the lists in the future.
These players are so close to being in the top group, it's very likely that several will make the jump when the '18 list is revised.
Until then, if players, parents and coaches want to refer to these athletes as making the "Full Count Softball Hot 100 rankings, 101-200," we encourage that!
Players: if you're on the cusp of making the Hot 100, keep working hard because we will watch you and consider you for inclusion in the next go round (and that DID happen with several seniors who made the revised 2015 Hot 100 list).
How Players are Chosen & Ranked
Full Count Softball has a database of thousands of players we track but, obviously, we can't see and scout every player. We lean heavily on input from club coaches and college scouts get their input and feedback.
We canvass the nation doing our own research and then get with dozens of the top coaches and scouts to start getting opinions to help us narrow the list down and ultimately rank the players.
As we will freely admit, the process is basically taking a big list and filtering down to a consensus of top players which is an inexact science and we know we're missing players or haven't rated some high enough… remember: this is a first effort of listing the 2018's; it will organically change as time goes on!
As always, e-mail your thoughts, corrections or criticisms to Brentt@FullCountSoftball.com
***
Here then, is the list of the…
2018 Hot 100 "NEXT 100 IN"
(listed alphabetically)
These are the 100 freshmen who were finalists for the Hot 100 and are leading contenders to be included in the next 2018 Hot 100 revision to take place hopefully later this year…
| First | Last | Pos | Year | Club Team | University |
| --- | --- | --- | --- | --- | --- |
| Madalyn | Alexander | P | 2018 | Texas Glory | uncommitted |
| Sam | Alm | 2B/OF | 2018 | Nebraska Gold | Creighton |
| Kloyee | Anderson | 2B/OF | 2018 | Carolina Elite Team Mizuno | Alabama |
| Jazmyne | Armendariz | C/IF | 2018 | WTX Firecrackers - Estrada/Flores | uncommitted |
| Ryleigh | Aungst | 3B | 2018 | Texas Glory | uncommitted |
| Phoenix | Baez | P | 2018 | OC Batbusters - Briggs | uncommitted |
| Keaton | Barnes | 1B/DH | 2018 | Huntsville Sparks Elite | uncommitted |
| Mason | Basdikis | P/SS | 2018 | Vienna Stars - Adkins | Longwood |
| Taylor | Bauman | P/UT | 2018 | Gold Coast Hurricanes - Fisher | uncommitted |
| Quinn | Biggio | 2B | 2018 | Jersey Intensity | uncommitted |
| Brooke | Blackwell | P | 2018 | Texas Fusion Gold - Bryson | Texas Tech |
| Kayson | Boatner | P/IF | 2018 | EC Bullets - Kittrell | uncommitted |
| Kenzie | Bollin | SS/2B | 2018 | So Cal Athletics - TO | Utah State |
| Hailey | Bosley | C/IF | 2018 | Corona Angels | uncommitted |
| TeAnn | Bringle | OF | 2018 | Indiana Magic Gold | Indiana |
| Brianna | Butler | P/UT | 2018 | Atlanta Premier - Perkins | North Carolina |
| Riley | Cantrell | 1B/3B/C | 2018 | Texas Glory | uncommitted |
| Cameron | Cecil | MIF | 2018 | California Cruisers - AE | uncommitted |
| Larissa | Cesena | OF | 2018 | OC Batbusters - Briggs | uncommitted |
| Nikki | Cochran | 3B | 2018 | Bulls Sox Academy | DePaul |
| Kaitlyn | Coffman | 2B/OF | 2018 | Central Cal Dirt Dogs | Ohio State |
| Braelyn | Cooper | P | 2018 | Charlotte Starz Gold | uncommitted |
| Kaili | Crawley | C | 2018 | Tennessee Fury | Tennessee |
| Isabella | Curtin | OF/SS | 2018 | Stateline Fury Red | uncommitted |
| Hannah | Davis | MIF/OF | 2018 | Louisville Lady Sluggers | uncommitted |
| Olivia | DePew | P/1B | 2018 | Renegades Black | uncommitted |
| Alex | Echazarreta | P/1B | 2018 | Vienna Stars - Adkins | Central Florida |
| Dani | Ellis | C | 2018 | Explosion - Flores | George Washington |
| Ava | Fairbanks | C | 2018 | Firecrackers - Brashear | uncommitted |
| Kylie | Fraser | C/3B | 2018 | USA Athletics - Porter | uncommitted |
| Kendall | Fritz | P | 2018 | Impact Gold | Arkansas |
| Jordyn | Gasper | OF | 2018 | So Cal Choppers - Fausett | uncommitted |
| Kristin | Giery | P/1B | 2018 | Vienna Stars - Adkins | uncommitted |
| Lindsey | Gilbert | OF | 2018 | Birmingham Thunderbolts 01 | uncommitted |
| Bianca | Gonzalez | C | 2018 | So Cal Athletics - Myers/McNee | uncommitted |
| Rachel | Gordon | P | 2018 | California Breeze | San Jose State |
| Mackense | Greico | P/SS | 2018 | Maryland Legends | uncommitted |
| Anna | Griffin | 1B | 2018 | Tulsa Elite 00 | uncommitted |
| Shelby | Grimm | C/IF | 2018 | Indiana Magic Gold | uncommitted |
| Frankie | Hammoude | C/SS | 2018 | Firecrackers - Blanco North | uncommitted |
| Karly | Heath | P/OF | 2018 | Carolina Elite Team Mizuno | South Carolina |
| Cheyenne | Horbuckle | 2B | 2018 | OC Batbusters - Briggs | uncommitted |
| Lauren | Hurley | OF/1B | 2018 | Ohio Hawks | uncommitted |
| Reagen | Kanagawa | P/IF | 2018 | Originals - CK | uncommitted |
| Baylee | Klinger | 2B/SS | 2018 | Aces Express Gold | Texas A&M |
| Kelli | Kufta | IF | 2018 | Firecrackers - Lutterloh | uncommitted |
| Kaitlin | Lampson | IF | 2018 | Oregon Breeze | Loyola Marymount |
| Madelyn | Libby | OF/IF | 2018 | Georgia Impact - Lewis | uncommitted |
| Madison | Lindsey | P | 2018 | Impact Gold | uncommitted |
| Makayla | Lopez | 3B/IF | 2018 | So Cal Choppers - Fausett | uncommitted |
| Taylor | Marciniak | SS | 2018 | Wagner's 3N2 | uncommitted |
| Mia | Marinakis | P | 2018 | So Cal Athletics - TO | Cal State Fullerton |
| Alex | Massie | IF/C | 2018 | Angels Premier - Soliz | uncommitted |
| Sydney | McKinney | UT | 2018 | KC Originals | Missouri |
| Lillian | Metsch | P | 2018 | Power Surge - Bachtell | uncommitted |
| Camryn | Michallas | SS/3B | 2018 | WV Dusters | uncommitted |
| Lexy | Mills | P | 2018 | Firecrackers - Redmond | Kansas |
| Annie | Moore | 3B | 2018 | Victory USA - Moore | uncommitted |
| Carley | Morfey | IF/OF | 2018 | USA Elite | San Jose State |
| Gracie | Morton | OF | 2018 | Texas Glory | uncommitted |
| Maeve | Nelson | SS | 2018 | Windmills Blue | Northwestern |
| Chloe | Nightingale | P | 2018 | Firecrackers - Ensey/Mesa | uncommitted |
| Morgan | Noah | SS/P | 2018 | Tampa Mustangs - Bell | Florida State |
| Shea | O'Leary | P | 2018 | So Cal Choppers - Fausett | uncommitted |
| Dariana | Orme | P | 2018 | NorCal Firecrackers 2K - Gables | uncommitted |
| Lexi | Osowski | 1B/3B | 2018 | OC Batbusters - Campbell | uncommitted |
| Morgan | Overaitis | SS | 2018 | Beverly Bandits - DeMarini | uncommitted |
| Gracie | Ozbourne | C | 2018 | Southern Force | uncommitted |
| Savannah | Parker | 1B/3B | 2018 | Jacksonville Storm | Florida State |
| Bailey | Pattison | P/1B | 2018 | Gold Coast Hurricanes - Cooper/Rodriguez | uncommitted |
| Alexandria | Petrof | P/UT | 2018 | Pittsburgh Power Gold | uncommitted |
| Emily | Piergustavo | MIF | 2018 | Rhode Island Thunder | uncommitted |
| Alyssa | Podhurcak | IF | 2018 | OC Batbusters - Campbell | uncommitted |
| Charlee | Pond | MIF | 2018 | California Raiders | Loyola Marymount |
| Kailee | Powell | 1B/OF | 2018 | Victory USA - Moore | George Washington |
| Ariana | Quinones | SS | 2018 | OC Batbusters - Campbell | uncommitted |
| Bronte | Rhoden | P/1B | 2018 | Texas Glory | uncommitted |
| Mariah | Rodriguez | MIF | 2018 | Victory USA - Moore | uncommitted |
| Jordyn | Rudd | C/3B | 2018 | Indiana Magic Gold | uncommitted |
| Maddie | Ruffin | OF | 2018 | Explosion - Flores | uncommitted |
| Sierra | Schultz | C/2B | 2018 | Texas Rage | uncommitted |
| Hannah | Schurz | MIF | 2018 | Iowa Premier Black | uncommitted |
| Abby | Settlemyre | SS | 2018 | Carolina Cardinals | North Carolina |
| Bailey | Smart | C/3B | 2018 | Huntsville Sparks Elite | uncommitted |
| Jordyn | Smith | OF | 2018 | Texas Firecrackers | Texas State |
| Melissa | Spencer | 2B/SS/OF | 2018 | So Cal Choppers - Fausett | uncommitted |
| Savannah | Stewart | OF | 2018 | Georgia Impact - Lewis | uncommitted |
| Paige | Tamayo | OF | 2018 | Texas Glory | uncommitted |
| Tera | Testa | OF | 2018 | So Cal Athletics - TO | Central Florida |
| Teah | Thies | C | 2018 | OC Batbusters - Briggs | uncommitted |
| Emily | Tidd | OF/3B | 2018 | So Cal Athletics - TO | Utah State |
| Megan | Turner | SS/P | 2018 | Michigan Pride 00 | uncommitted |
| Elena | Valenzuela | P/1B | 2018 | Firecrackers - Ensey/Mesa | uncommitted |
| Breanna | Vasquez | P | 2018 | So Cal Athletics - TO | Central Florida |
| Kati | Waalk | OF/IF | 2018 | Minneosta Renegades | uncommitted |
| Ashley | Waco | MIF | 2018 | Victory USA - Moore | uncommitted |
| Taylor | Watford | P/UT | 2018 | Carolina Elite - Fisher | uncommitted |
| Jillian | Weinstein | P/1B | 2018 | Long Island Bandits | uncommitted |
| Josey | White | C/IF | 2018 | Firecrackers - Blanco | uncommitted |
| Tate | Whitley | OF | 2018 | Aces Express Futures | uncommitted |
| Jessica | Williams | C/3B | 2018 | Arkansas Angels Elite | uncommitted |
| Cevana | Wood | C/IF | 2018 | South GA Lady Sharks | uncommitted |
| Morgan | Wynne | C/OF | 2018 | California Grapettes | Kansas |
| Allison | Yoder | C/3B | 2018 | Iowa Premier Gold | uncommitted |