FAB 50 High School Preseason Rankings (2/23)
FAB 50 High School Preseason Rankings (2/23)
Feb 23, 2015
by Brentt Eads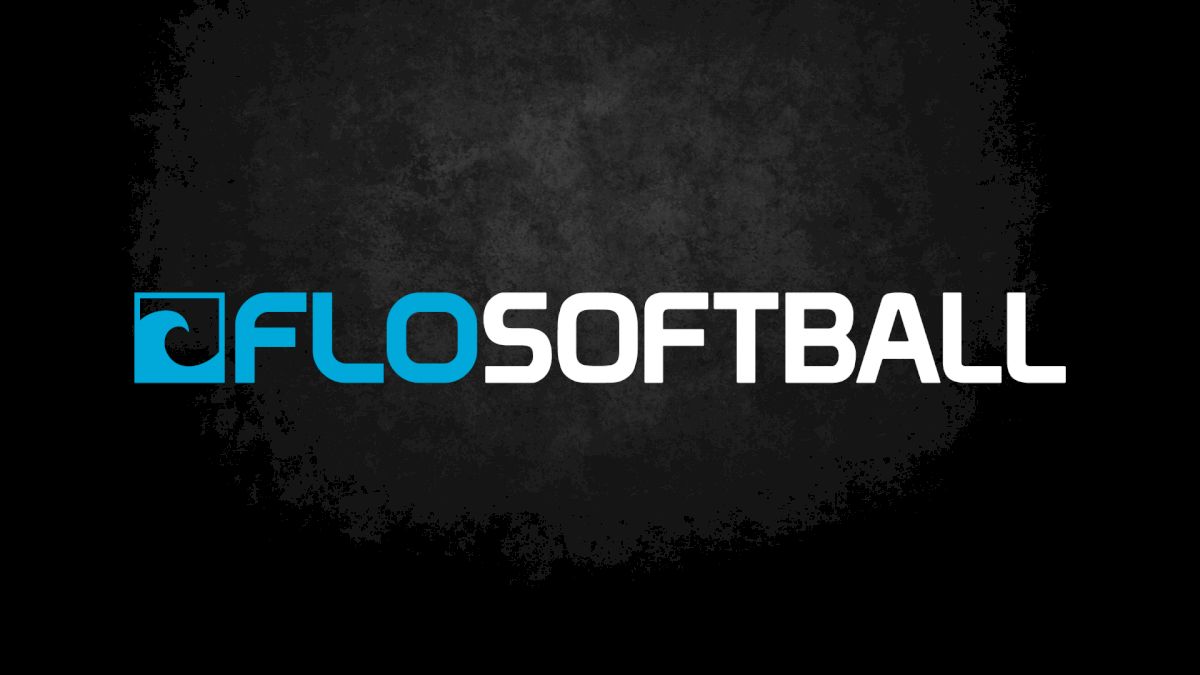 Welcome to a continuation of the FAB 50 national softball rankings that were compiled for more than 15 years through Student Sports and ESPN.
When the FAB 50 concluded for the 2014 season, it was written at the time that No. 1 Mission Viejo of California clearly had enough returning firepower to stay in that position for the start of 2015 and that is definitely the case.
Diablos' senior pitcher Taylor McQuillin was the Gatorade National Player of the Year and comes back after going 25-1 with 316 strikeouts in 173 2/3 innings. The University of Arizona recruit also had four no-hitters, two perfect games and batted .323 at the plate.
The only reason McQuillin was not the State Sophomore of the Year for 2013 is that her Mission Viejo teammate, Alyssa Palomino, had an even better season. Palomino didn't exactly slide off the radar screen last season, either. She's also going to Arizona and hit 17 homers as a junior (one off her total of 18 from the season before) with a .506 average, 34 RBI and 36 runs scored.
Mission Viejo does need to replace a couple of top position players, especially all-state second team infielder Alysha Everett, but there's more than enough other players coming back to make the team an easy choice to start out 2015 with the nation's No. 1 ranking.
This year's FAB 50 will be released week-to-week when many of the top teams are playing each other in key tournaments during March and early April. There will be some weeks missed after that before we return to a week-to-week format at the start of the state playoffs in warm weather states in which the season ends as early as the middle of May.
Circling the date of Saturday, June 6 might be a good idea because both the CIF Southern Section championships (California doesn't have state championships in softball) and the Texas Class 5A state championships will both be held. There's more than a good chance that the nation's final No. 1 ranking will be determined on that day.
Here is a look at this year's preseason FAB 50 national rankings (all listed with win-loss records for this year and we apologize in advance if there are early-season results from this year that have not yet been considered).
All ranking and info provided by Mark Tennis, President and Founder of CalHiSports.com and the top rankings expert in the nation. Be sure to check out CalHiSports.com regularly to see his coverage of state rankings and All-State players!

***
Mission Viejo (Mission Viejo, Calif.) 26-1
The Diablos won the Arizona Tournament of Champions last March to get their path to a mythical national title started and are expected to return this year to defend it.
It's not often that there is a consensus No. 1 team in massive Texas, but the Deer (who won last year's 5A title) sure are. Texas A&M-bound pitcher Payton McBride, a junior who also had 34 RBI as a batter, along with Baylor-bound Rhonda Jarvis, the team's top hitter, are among the returnees.
American Heritage (Plantation, Fla.) 25-6
Florida's Class 5A champs from last year only lost three starters from last season and posted shutouts in its first four games already this season. Both senior Jenna Goodrich (13-2, 104 Ks) and junior Madison Canby (11-4, 168 Ks) can get it done in the circle. Sophomore INF Brooke Langston and senior C/1B D'Kota Cassidy should be among the top position players.
The Woodlands (The Woodlands, Texas) 39-4
This perennial power in Texas should be right there with Deer Park, the team it lost to in last year's state final. Abby Langkamp, headed to Baylor, returns as the ace pitcher while Tennessee-bound Aubrey Leach is back as the shortstop. Very little, in fact, was lost from the 2014 squad.
Mountain Ridge (Glendale, Ariz.) 29-7
Everyone from last season except one player is back and this was a team that was a Class 5A state finalist. Five returnees, led by Alyssa DiCarlo (who batted .583 last year with 16 homers and 63 RBI), all batted above .400.
Head coach Brian Yocke loses All-American infielder Jazmyn Jackson (now at Cal), but seven starters in all are back. He has two pitchers who have proven themselves against top competition – Desiree Severance and Stephanie Kristo – plus senior outfielders Danielle Bowers and Haley Wymbs who are among the standouts.
Alexander Central (Taylorsville, N.C.) 35-0
You always have to put head coach Monte Sherrill and his team No. 1 in North Carolina and among the best in the nation – at least until another team beats the Cougars. Gatorade State Player of the Year Vada Sherrill and pitcher Kiana Millsaps (43-0 record in prep career) headline this year's returnees.
Hagerty (Oviedo, Fla.) 28-5
Seven returning starters, including pitcher-hitter Samantha Worrell, make the Huskies a favorite in Florida's Class 8A. Worrell has 31 career homers and keeps the Huskies close in every game with her arm. Junior outfielder Sarah Harrison is another position player to watch.
Red Mountain (Mesa, Ariz.) 30-6
With six straight state titles, it's hard to rank anybody else to start at No. 1 from Arizona other than head coach Rich Hamilton's girls. Alex Wiley, who hit .414 with 37 RBI last year, is the top returnee and is expected to take over much of the No. 1 pitching duties.
The Cougars were No. 1 in the FAB 50 three years ago and return one of the top groups in California this season. Sophomore pitcher Taylor Dockins was one of the state's top freshmen in 2014 and senior catcher Abby Lockman is headed to Tennessee. Head coach Rick Robinson also has an incoming group of freshmen who are off the charts.
Pacifica (Garden Grove, Calif.) 29-4-1
Last year's CIFSS Division I champions lose pitching ace Kaylee Carlson (North Carolina) and hitting star Nicole Dewitt (Florida), but Northwestern-bound Kaley Winegarner should be ready to be the No. 1 pitcher while the lineup still has many potent batters, especially Michigan-bound infielder Faith Canfield.
Bloomingdale (Valrico, Fla.) 27-3
The Sunshine State's Class 8A champion from last season has a new coach with Mark Braddy taking over for Mandy Schuerman. Making the switch easier is that numerous starters are back, including pitcher Lace Smith, who went 25-2 as a junior with 293 strikeouts.
Flower Mound (Flower Mound, Texas) 30-8-1
Coach Mark Larriba's squad has a wealth of returning players and other ingredients for a high ranking. In the circle, Texas Tech signer Annelise Oswalt has that covered. In the field, first baseman Sydney Springfield is a big-time slugger committed to LSU.
Tamara "T" Statman, who has signed with Arizona, is one of the nation's top hitters-pitchers and leads what should be a stellar group of Huskies. Statman had a .515 batting average and 1.22 ERA as a junior.
Bishop Carroll (Wichita, Kan.) 25-0
A fifth straight state title seems likely for the Golden Eagles. There are some graduation losses, but Oklahoma-bound Brittany Finney (.579, 12-0, 0.31 ERA) and Colorado State signer Lauren Buchanan (.662), a catcher, top a group of 13 players with a lot of varsity experience.
Moorpark (Moorpark, Calif.) 26-4
The Musketeers lost in the CIFSS Division II playoffs last year to No. 1 Mission Viejo and although that loss was by 8-0 they should still be considered one of California's best. Ms. Softball State Player of the Year candidate Amanda Lorenz (Florida) batted .642 and had 68 hits. Kassidy Simons also is back after hitting 12 homers and going 21-1 in the circle with a 1.14 ERA.
Hoover (North Canton, Ohio) 29-3
The Vikings won their fourth straight state title last season and, despite losing top pitcher Tara Thacker and All-American infielder Jenna Lilley to graduation, have the depth to overcome that and remain at or near the top in Ohio.
We almost put Lebanon No. 1 in Ohio but just couldn't with Hoover's championship tradition. This team has more back on paper for sure, led by Indiana-bound pitcher Tara Trainer.
Vacaville (Vacaville, Calif.) 29-1-1
The Bulldogs perhaps could be higher with most of the roster back – led by junior pitcher Katie Kibby (29-1, 0.62) — off last year's team that almost went undefeated in winning CIF Sac-Joaquin Section Division I title. We still don't see any games on the schedule outside of the section, however, so they'll have to work their way up in the rankings.
St. Thomas Aquinas (Fort Lauderdale, Fla.) 30-2
We had the Raiders at No. 4 in last year's final FAB 50 and while they are lower to start this season due to heavy graduation losses they still have enough talent on the roster to stay in the top 25 until it's proven otherwise.
Atascocita (Humble, Texas) 29-3
We're not supposed to root for teams, but we will be for this group. Just a little over one month after last season ended, head coach Jimbo Grotenhuis died from a sudden heart attack. Junior pitcher Shelby McGlaun (Baylor) and infielder Kaitlyn Washington (Texas) are among a strong cast of returnees.
Sparkman (Harvest, Ala.) 63-4-1
The Senators have won three straight state titles and clearly have to be considered the state No. 1 and one of the best nationally until they stumble a bit. There is a lot to replace but the pitching may be more than okay with senior Bailey Moore and sophomore Kailey Stoker.
Dickson County (Dickson, Tenn.) 28-6
Just one senior was on the roster of last year's top team in the Volunteer State. Pitcher Brooklin Lee returns after striking out 16 in state final.
The Nighthawks are on the radar screens of several top SoCal prep scribes, especially Eric-Paul Johnson of the Riverside Press-Enterprise. They have seven returning starters, and that doesn't include pitcher Olivia Sanchez (BYU), who did not play last season.
Harmony (Harmony, Fla.) 27-3
A 1-0 loss to St. Thomas Aquinas in the state final last year cost the Longhorns a chance to be in the top five of the final FAB 50. They are loaded up with returnees this season, but to stay in the FAB 50 will need some younger players step up in the circle.
Cape Fear (Fayetteville, N.C.) 26-4
The Colts have the pitching and returning talent in their lineup to make a run at No. 7 Alexander Central in the Tarheel State. Mary Williams (East Carolina recruit) and Haley Cashwell, who had .635 average on 59 hits, are among those back.
Keller (Keller, Texas) 27-10
There's not much that separates the top group of teams in Class 6A in Texas, especially in the DFW Metroplex. Keller should definitely be one of them. A veteran group includes shortstop Kaitlyn Alderink (Texas A&M), catcher Kaylee Grant (Princeton) and junior catcher/outfielder Kennedy Legg (Ole Miss).
Eight starters are back for the Comanches, including pitcher Hailey Hilburn and infielder Paulina Anasis. They also always play one of the best schedules in the nation and this year there will be appearances at the Arizona TOC, Best of the West at Pacifica and of course in their own Michelle Carew Classic.
Tate (Cantonment, Fla.) 24-5
The Aggies already have an early-season shutout of West Florida, which was No. 17 in last year's final FAB 50. UAB-bound pitcher Tori Perkins may be in line for a huge season.
Aledo (Aledo, Texas) 33-4
The Ladycats were a dominant Class 4A state champ last year and seem to be the favorite in Class 5A this season. Junior pitcher Lauren Craine (30-3 as a soph) is among the returnees.
La Grange (Keystone, Ohio) 27-4
The Buckeye State's winningest program could have its best team yet with 10 returning players and pitching depth. Among those back for head coach Jim Piazza are junior SS/OF Summer Constable (Purdue commit), junior C/3B Destiny Weber (Penn State) and sophomore pitcher-hitter Sammie Stefan (recruited by Michigan & Iowa).
O'Connor (Phoenix, Ariz.) 29-6
This ranking may be a bit high based on a 10-0 loss to Red Mountain in the state playoffs, but the Eagles did beat Hamilton in an earlier game and return all players except one.
Centennial (Bakersfield, Calif.) 28-4
Madison Aurin batted .533 with a 10-0 pitching record and 1.32 ERA for the Golden Hawks as a junior and led them to the CIF Central Section Division I crown. With her back and many more, they crack the FAB 50 to start this season. It helps that Centennial will be playing at this year's Michelle Carew Classic.
Gibbs (Corryton, Tenn.) 50-6
The Eagles, who lost to Dickson County in last year's Class AAA state final, are like Dickson County to start this season because most of their pitching is back.
Lincoln-Way East (Frankfort, Ill.) 27-10
Of the four teams that were in the final four of last year's top division state playoffs, this is the one with the most returning firepower. Among those back is pitcher Nikole Van Gennep and infielder Jenny Van Geertry (.521).
Amador Valley (Pleasanton, Calif.) 27-0
California and national player of the year Johanna Grauer and many other starters have departed the Dons due to graduation. This was an unbeaten team last year, however, that was No. 2 in the state and nation, which means by rule we will continue to rank until it loses.
North Davidson (Lexington, N.C.) 30-2
Both losses last year were to No. 7 Alexander Central and this is a program that's been consistently strong in recent seasons. The top returnee is junior pitcher Carson Pace.
Indian Hills (Oakland, N.J.) 34-0
Star-Ledger State Player of the Year Devin Durando and others from last year's perfect team that was No. 13 in the final FAB 50 are all gone. But like No. 36 Amador Valley (Calif.) there is just something about an unbeaten squad that becomes too hard not to continue to rank until there are losses.
Although one or two of the returning pitchers will need to prove they can be a No. 1, we like the Sharks and veteran head coach John Perez to be among the best in California once again. Only two regular starters in the lineup are gone and it's a group that can rack up runs and hits. Senior Rachel Minogue hit .490 with 28 RBI last year while senior Nichole Fry hit .467 with 43 RBI.
Los Alamitos (Los Alamitos, Calif.) 21-13
The Griffins have the talent and coaching pedigree with Rob Weil to be a contender for the CIF Southern Section Division I title. Sure, with 11 players listed with major college letters of intent or commitments that No. 40 may be way too low. In loaded California competition, however, teams with 13 losses from the year before have to go out and earn a higher ranking.
Sherwood (Sandy Springs, Md.) 21-0
There are a lot of returnees and a 62-game win streak to consider, but this team loses its big-time catcher and pitcher. It'll be interesting to see if fourth straight state title comes as easily as third.
Rio Rancho (Albuequerque, N.M.) 28-4
The Class 5A champs from last year in the Land of Enchantment return a good mix of offense and pitching. Junior infielder Breonna Castaneda scored 51 runs, hit .505 and is committed to Utah. Pitcher Victoria Lopez is bound for Northern Colorado.
John Curtis Christian (River Ridge, La.) 29-2
The Patriots won another state title and were No. 25 in last year's final FAB 50. Head coach Jerry Godfrey loses All-American Katie Brignac, but it's been a program like some others on this list that should be No. 1 in its state until there's a clear alternative.
University of Alabama-bound Andrea Kindrick, who struck out 296 batters last season in 142 innings with a 0.30 ERA and also batted .601, leads the top preseason team in Arkansas.
Chamberlain (Tampa, Fla.) 28-4
Legendary head coach Bob Diez returns four players who received honors after last season from the Tampa Tribune.
Southington (Southington, Conn.) 24-0
It may take awhile for Southington and the rest of the Northeast to dig out of winter, but this is a legit group. Last year's team repeated as Connecticut's top team and is loaded again. One thing you always look for from a team with a perfect record from a state not known for softball is a pitcher with a D1 ride and Southington has that covered with Kendra Fredt (going to Boston College).
Seaman (Topeka, Kan.) 23-1
With Washburn Rural and Olathe East having to replace most of last year's starting cast, this is another team we're circling in Kansas besides No. 15 Bishop Carroll. Junior pitching-hitting standout Hailey Reed leads the way.
Junior All-American candidate Miranda Elish was devilish in the circle for the Bulldogs last season with 0.31 ERA and 24-1 record.
Redmond (Redmond, Wash.) 22-6
With 2014 Class 4A state champ Puyallup hit by graduation losses, there isn't a clear-cut preseason No. 1 in Washington. Redmond could fill the void with two players heading to the University of Washington – junior Kaija Gibson and senior Amirah Milloy (daughter of former NFL defensive back Lawyer Milloy).
Rockwall (Rockwall, Texas) 27-8-1
The Yellowjackets, who are ranked high by the Texas Girls Coaches Association, have a big early-season game on their schedule against No. 30 Aledo.
Teams On The Bubble:
Chino Hills (Chino Hills, Calif.) 29-6
Enumclaw (Enumclaw, Wash.) 28-1
Hamilton (Chandler, Ariz.) 24-11
Hartselle (Hartselle, Ala.) 48-14-1
Kingwood (Kingwood, Texas) 25-10
Lehi (Lehi, Utah) 25-6-1
McCracken County (Paducah, Ky.) 41-7
Piedra Vista (Farmington, N.M.) 22-9
Pioneer (San Jose, Calif.) 24-5
Poway (Poway, Calif.) 21-9
Saugus (Saugus, Calif.) 20-10
South Salem (Salem, Ore.) 36-1
Spanish Springs (Sparks, Nev.) 30-9-1
West Florida (Pensacola, Fla.) 29-1
Westminster Christian (Miami, Fla.) 24-3