Recruiting News & Notes (11/7)
Recruiting News & Notes (11/7)
Nov 7, 2014
by Brentt Eads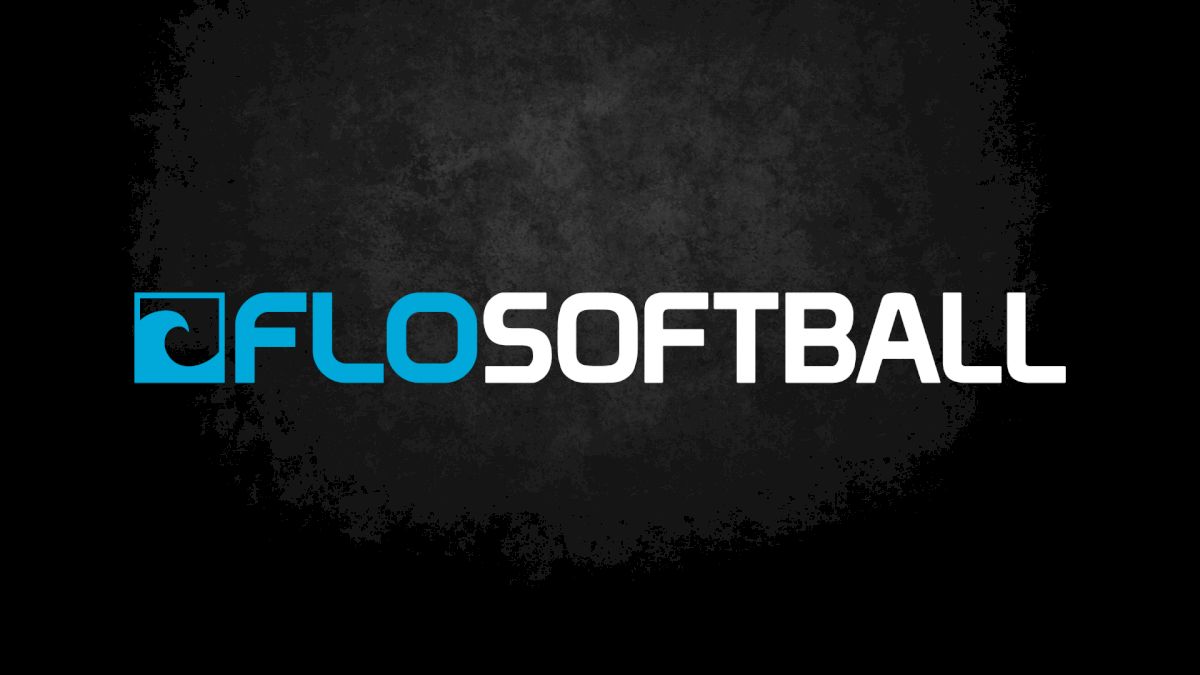 Got a little of everything today: highlights from the Georgia high school state playoffs last weekend, some new verbals and trip news, a couple of letters and a list of three dozen commits including some new ones since the Master Verbal List was updated yesterday!
*** We start off today's News & Notes column with a tribute to those who did well in the Georgia high school state playoffs last weekend (sorry I didn't cover more thoroughly being in Florida at the Sun Classic).
Some highlights:
— The Calhoun High Lady jackets won the GHSA 3A State Championship Saturday November 1, 2014 against Ringgold Lady Tigers.
Calhoun won the GHSA 2A title last year—the first one in school history. The team is loaded with talent as six players have already verballed and two are sorting through offers.
The team is pretty much an Atlanta Vipers farm team!
Players who shined in the playoffs included infielder Taylor Kelly (2015, Mississippi State) who hit three homers in the semi-finals and third baseman Jana Johns (2017, South Carolina) who was 4-for-4 with a grand slam in the Championship Game.
Here's a photo showing many of the team's key players:
Bottom, left to right: UT Ashlyn Barnes (2017, Samford); 2B/OF Emily Weatherman (2016, Harding); UT Allie Jones (2017, taking visits). Top, left to right: P Emily Mitchell (2016, Mississippi State); 3B Jana Johns (2017, South Carolina); IF Taylor Kelly (2015, Mississippi State); P Kinsey Liscio (2016, Western Carolina); UT Ryan Brzozoski (2017, taking visits).
— The Georgia 5A State Championship was won by Greenbrier High and was sparked by Kirsten McMonigle, the 2016 shortstop who leads off for her team.
Kirsten, a Georgia State commit, set school single season records in average (.532), on-base percentage (.616), hits (66), runs (62), and steals (32).
Her 66 hits places her 6th all-time in Georgia history regardless of class.
To show how dominant of a year Kirsten had, the 5A Region 2 Player of the Year started the season with a 25-game hitting streak and had at least one hit in 37-of-40 games played and reached base by walk in the other three. She also struck out only four times in 152 plate appearances and was a perfect 32-for-32 in steals in Georgia's second highest division.
— And then there's Kelly Barnhill… the Florida bound senior pitcher struck out 16 batters and pitched a no-hitter in the Class 6A state title game last weekend as her Pope High team shut out Hillgrove 4-0.
That was her 20th career no-hitter and she set a Georgia state record, becoming the first pitcher ever to record over 500 strikeouts in a season.
Check out this link for the final pitch of her incredible high school career.
And in case you don't know, she was our No. 2 player overall in the 2015 Hot 100 and top ranked pitcher, just ahead of another state champion, pitcher Taylor McQuillin (Arizona), who led Mission Viejo (Calif.) to a state title and No. 1 ranking nationally by Full Count Softball.
*** There have been some cool names in softball the last few years, like Precious Birdsong, the 2014 outfielder with the Tennessee Fury who signed with Middle Tennessee State and Autumn Storms, the 2016 pitcher with OC Batbusters-Smith who's committed to Arkansas.
My current favorite is Silent Rain Espinoza, a 2018 middle infielder with the San Diego Power Surge led by Scott Berndes.
Silent Rain is, as you might expect, Native American—her father's name is Greybuck.
I'm working on a story on Silent Rain who is quite a good player; in fact, she's headed to an unofficial this weekend to Washington, will trip to Oregon next weekend and Arizona State soon. She's also hearing from Northwestern.
Silent Rain's is a "great defensive player in the middle infield," says Coach Berndes. "She has great hands and makes many ESPN Highlight plays. At the plate she is a line drive hitter who makes good contact."
*** Congratulations to Anthony LaRezza, Head Coach at Immaculate Heart Academy (Washington Township, N.J.), perennially one of the top high school teams on the East Coast, as he has been named Coach and President of Akadema Elite Softball.
Anthony's 2018 pitcher at IHA, Katie Kudlacik, has committed to Rutgers and another one of his high school players, 2017 pitcher Olivia Sprofera, is headed to Providence.
Both play for Akadema Elite as well and the coach adds, "we should have five or six more commits by the end of November."
*** It's funny how the recruiting carousel can work. MK Bonamy, an excellent 2015 corner infielder and power hitter with Jersey Intensity – KOD had verballed at one time to North Carolina, but with some coaching changes she put herself back on the market.
MK, who's from Birmingham, Ala. and has a 3.91 GPA at Spain Park High, eventually committed to Notre Dame.
That opened up a spot at UNC and they got a commitment from another 2015 corner infielder in Berlynne Delamorea who plays for Explosion – Morgan, a new team out in Southern Calif.
The moral of the story is never give up, players and parents, things change and the recruiting process is fluid! Keep working hard and circumstances outside your control may lead to opportunities you don't even see at the time.
*** A year ago or so, it was fun to see how recruits were being brought in to be the first softball class at the Univ. of Montana.
There's a similar situation at Lamar and Pete Soliz wrote me to talk about how his daughter Celeste Soliz, a 2019 catcher/utility player, is looking at the new program.
"Celeste plays with the Angels 14U Premier team and is from Dallas, Texas. She will begin her unofficial visits this winter starting with Lamar, a Div. 1 Southland Conference school."
"Celeste has plans to visit three other schools shortly after, but Lamar is first on her list. Lamar is a newer program in the Southland Conference under Coach Holly Bruder. They are breaking ground on their university softball field to begin play in 2015 on their own home field."
*** One note of clarification from the Sun Classic… in one of my Notes columns I mentioned Kate Menz, a pitcher who did well with Team North Florida Friday night, and made it sound like she was a full-time pitcher with TNF.
The Des Moines, Iowa 2016 standout who is committed to Arkansas was actually guesting for TNF.
Greg Dickel, her coach for Iowa Premier Fastpitch explained to me, "Kate has guest played for Team North Florida on two occasions, this year at the Sun Classic being the second."
"She is my No.1 pitcher and was in Florida with my Gold Team, pitching Thursday and Friday. We were done by noon on Friday and her dad asked me if she could pitch for Team North Florida in the evening for Coach Troy (Whitt), since he was short on pitching for the weekend. I didn't care, it was fine."
Good example of teamwork by coaches allowing a player to help two teams in one tournament!
*** Finally, some nice letters worth sharing:
— Here's one from a parent who writes about the column I did on Halloween Day acknowledging the sacrifices players make:
Great article today on the sacrifices that all the girls make in order to play this great game of softball.
(My daughter), like most of the girls, has missed Halloween, dances, birthday parties etc so many times I have lost count. It brings a smile to my face when these girls get recognized for their abilities knowing what they have sacrificed to get where they are. Thank you for the sacrifices you are making in order to continue your great coverage of softball.
­— And here's a nice one from Lauren Lomax who has a good story idea:
Hi! My name is Lauren and I thought it would be cool if you do an article on girls who didn't get a scholarship, but are walking on to a college softball team. I think it happens more than people think and it would be cool of some of those girls got recognition too! (I'm walking on at the University of Tulsa!)
Thank You! Have a great day!
*** More verbals from this week (many in the Master Verbal List but also some new ones!):
— P Payton Abbott (2015, Western Illinois)… plays for Wasco Diamonds
— P/UT Rivers Andrews (2018, UNC Wilmington)… plays for Carolina Elite Team Mizuno
— C Lily Bishop (2017, North Carolina State)… plays for Explosion – Borzillieri
— P Cassidy Blackford (2015, Western Kentucky)… plays for Iowa Blitz
— OF Carley Booth (2016, Holy Cross)… plays for Virginia Glory – Aubel
— 3B/C Savanna Brown (2015, Wright State)… plays for Cincy Doom
— MIF Taylor Chadwick (2016, Georgia State)… plays for Force Elite
— P Cassidy Davis (2016, Mercer)… plays for Tampa Mustangs – TJ
— SS/OF Kenzie Davis (2015, Texas Tech)… plays for Texas Aces – Jacoby
— 1B/3B Berlynne Delamorea (2015, North Carolina)… plays for Explosion – Morgan
— P Carissa Della Vecchia (2017, Stony Brook)… plays for Team Long Island Gold
— IF Caitlin Ferguson (2016, Louisville)… plays for Louisville Lady Sluggers
— P/1B Kennedi Fisher (2015, Sam Houston State)… plays for Texas Aces – Jacoby
— P Montana Fouts (2018, Alabama)… plays for Beverly Bandits
— P/OF Kim Frank (2015, Toledo)… plays for Cincy Doom
— UT Hannah Girlie (2015, Miami-Ohio)… plays for Ohio Lasers Blue
— 1B Miranda Greig (2015, Dartmouth)… plays for Michigan Batbusters
— C/3B Meghan Henson (2016, Western Illinois)… plays for Lemont Rockers
— 1B/3B Megan Hiers (2016, Houston Baptist)…. plays for Texas Storm
— P Bryce Holmgren (2015, Western Kentucky)… plays for Iowa Blitz
— UT Kaylee Horton (2016, Ole Miss)… plays for Birmingham Thunderbolts
— P Katie Kudlacik (2018, Rutgers)… plays for Akadema Elite
— MIF/OF Abbey Mariana (2015, St. Mary's)… plays for All-American Mizuno
— 1B/3B Morgan Martinelli (2015, Dartmouth)… plays for San Jose Sting
— P Hailey Martinez (2017, Wichita State)… plays for Minnesota Sting
— 2B/P Kaylie Matula (2017, Texas State)… plays for Texas Aces – Jacoby
— OF Emma Megal (2015, Gardner-Webb)… plays for BATS Academy Fastpitch
— IF Sierra Mello (2016, Nevada)… plays for San Jose Sting
— OF Morgan Podany (2015, Auburn)… plays for Birmingham Thunderbolts
— P Kirsten Pruett (2016, Louisiana-Lafayette)… plays for Texas Blaze
— MIF Mandi Roemmich (2016, Drake)… plays for Iowa Premier Fastpitch Gold
— OF Alyse Rojas (2017, UC Davis)… plays for Sorcerer Gold
— 1B/3B Kasi Shaffer (2017, Jacksonville)… plays for Tampa Mustangs – TJ
— 1B/UT Michela Sinnott (2016, Western Illinois)… plays for Lemont Rockers
— P/IF Tahilia Snider (2015, Florida A&M)… plays for High Intensity
— P Olivia Sprofera (2017, Providence)… plays for Akadema Elite
— OF Alyssa Ward (2017, Georgia State)… plays for Force Elite
— IF Payton Ward (2016, Lipscomb)… plays for St. Louis Chaos Gold
— SS/UT Sheila Warren (2015, Buffalo)… plays for Tampa Mustangs – Boynton
— 2B Lauren Watson (2015, IPFW)… plays for Delta Heat