Hot 100 2016's… #20-11 (9/25)
Hot 100 2016's… #20-11 (9/25)
We continue our look at the top 100 players in the 2016 class… we're spotlighting 10 each day as we countdown from 100 to No. 1. The juniors were chosen based on input and feedback from college and club coaches. Criteria for choosing and ranking the playe
Sep 25, 2014
by Brentt Eads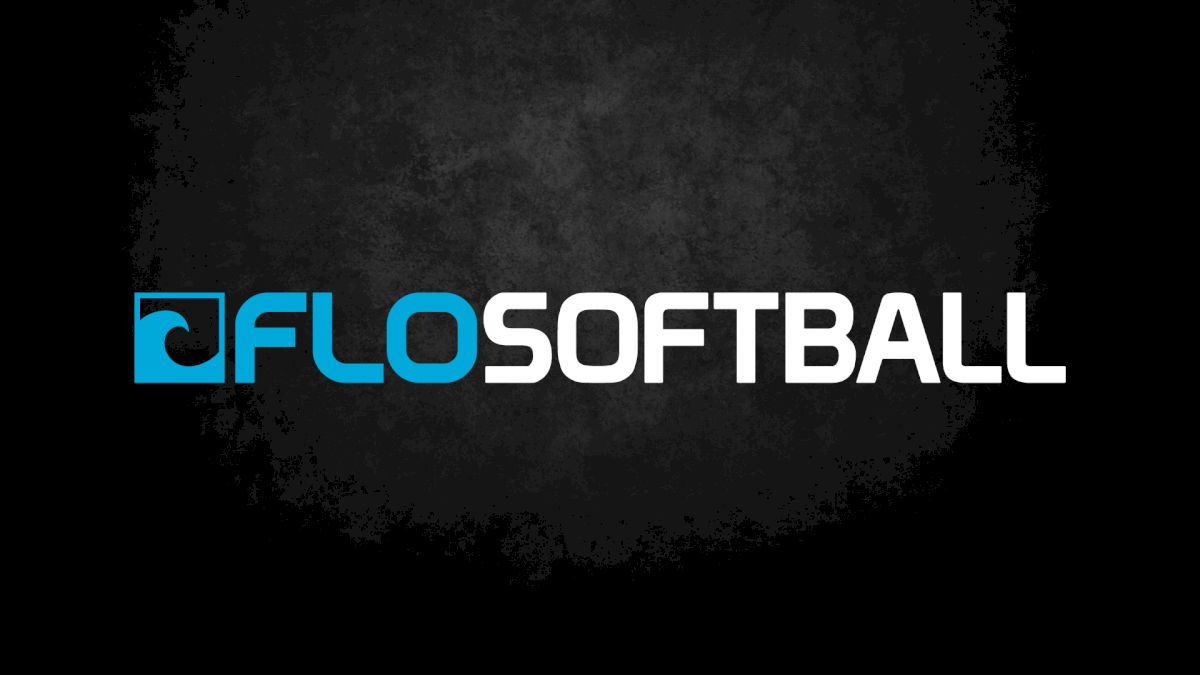 Unlock this article, live events, and more with a subscription!
Get Started
Already a subscriber? Log In
We continue our look at the top 100 players in the 2016 class… we're spotlighting 10 each day as we countdown from 100 to No. 1. The juniors were chosen based on input and feedback from college and club coaches. Criteria for choosing and ranking the players including performances at the club and high school levels and projecting how they will play at the collegiate level.
Today we feature players No. 20 to 11 with standout players from California, Georgia, Ohio, South Carolina and Texas.
Check out more of 2016's HOT 100: 100-91, 90-81, 80-71, 70-61, 60-51, 50-41, 40-31, 30-21
No.
Player
Position
Club
College
20
Vanessa Taukeiaho


OF
Explosion
Oklahoma
Vanessa is the younger sister of Missy Taukeiaho, the All-American infielder at Cal State Fullerton who was named as the Big West Player of the Year in 2014. The younger sibling also has big-time written all over her--she's a pure power hitter with a big bat. Vanessa is very quick and runs well in the outfield. She has a strong arm and knows the game well intellectually and hit .512 with a .594 on-base percentage as a freshman. Also in 2013 Vanessa helped lead the Team Mizuno-Campbell squad to the PGF 14U National Championship. The winning pitcher on the team was Mariah Lopez, also headed to the Univ. of Oklahoma.
19
Chelsea Purcell

SS
So Cal Athletics - Richardson
Notre Dame
Chelsea is a great pure hitter and when she gets hot and in the zone she's practically unstoppable. At last year's Diamond9 Sun Classic she went 9-for-15 at the plate and later at a Surf City tourney went 8-for-14 with three homers. She also got on a streak this summer and helped the So Cal A's-Myers/McNee team win the PGF 16U Nationals. Chelsea was 1st Team All-League pick after hitting .380 with seven home runs and 21 RBI in 22 games. A good selective hitter, she only had two strikeouts all year in 82 plate appearances. The So Cal standout is also a 4.2 student with a strong knowledge of the game.
18
Cayla Drotar


P/3B
Lady Lightning Gold Team Miken
South Carolina
Cayla was the 2014 South Carolina Gatorade Player of the Year in softball following up on last year's honor of being named the MaxPreps Freshman of the Year. Cayla is a power pitcher and hitter who gets better as the game goes on. In the circle, she throws 65 mph and has a great change and offensively she can hit for average and power. Though her innings were limited at the beginning of the '14 high school season to keep her fresh for the playoffs, Cayla still went 14-2 with a 1.18 ERA and 138 K's in 95 innings. She also hit .560 with 12 home runs and 44 RBI. A starter since the 7th grade when she won a Class 3A state title, Cayla is already a four-time All-State honoree.
17
Shelby McGlaun


P/1B
Sudden Impact Gold
Baylor
Shelby's biggest strength is her bat, but her pitching is really coming on, too. Her club coach says she has more power than any player he's coached in over 20 years. Shelby led the Impact Gold in home runs for the second year in a row, but can hit for average as well. She batted .430 for her Texas prep team with 47 RBI and 15 home runs and had a remarkable 1.572 OPS. A highlight of her season was a walk-off grand slam in the regional semifinal playoffs. Shelby is also blossoming as a pitcher and was an All-Great Houston Area selection due to her work in the circle where she went 24-3 with a 1.29 ERA and 173 K's in 157 innings.
16
Morgan McCallum


IF
Texas Glory - Adkins/Allen
Kentucky
Morgan is a phenomenon in that she's a leadoff hitter who led all of Texas high school softball with 17 home runs and that's with a home field having 225 feet fences. Only one of four sophomores to earn 1st Team All-State honors, Morgan was the District 12 5A Offensive Player of the Year as she also hit .598 with 54 hits, 50 RBI, 61 runs and three grand slams and, if that wasn't good enough, she also went 19-for-20 in steals. The Texan was 4th in the nation in home runs and her 1.391 slugging percentage was 2nd in Texas. Morgan is a great mistake hitter and patient at the plate. She only struck out five times in 110 plate appearances.
15
Jenna Holcomb

OF
So Cal Athletics - Richardson
Tennessee
Jenna's game is speed and getting on-base. She's the prototypical lefty slapper and table-setter who drives defenses crazy with her ability to get down the line and then tear up the base paths. At last year's PGF-Surf City Early Thanksgiving Showcase Jenna had the fastest home-to-second time at 6.78 seconds in a very talented field of athletes. At this year's PGF Nationals she helped the A's tie for third and led the team with seven steals in nine games and also was second on the team with six RBI. A 1st Team All-Sunset League (Orange Co., Calif.) pick, Jenna can play all the outfield positions and will thrive in the college game.
14
Mia Camuso


1B/OF
Sorcerer Gold
Oregon
Mia is a tremendous hitter both in average and power. Last spring for her Nor Cal high school team she hit .581 with a .651 on-base percentage and a .961 slugging percentage. Amazingly, that was actually down slightly from her freshman year when she hit .620 with a .696 OBP and a 1.043 slugging percentage. Her OPS in 2014 was an fantastic 1.613. Mia has benefited from her father, Kenny, being a great hitting instructor and learning from her two older sisters who've played college ball, Samantha at UCLA and Mandy at St. Mary's. She hits in the 3 hole and excels at hitting behind runners. Defensively, she's great at her angles to the ball.
13
Michal Cunningham

C/SS
Beverly Bandits
LSU
Michal is one of the top defensive players in the nation because of her versatility, knowledge and instincts, especially behind the plate. At 5-foot-7, she plays much bigger than her size and has a great arm, communicates well with her pitchers and knows what the hitters' weaknesses and tendencies are. On offense she has a solid stick and can hit to all fields with power or play small ball. Michal is a two-time 1st Team All-Ohio honoree and had great stats this year: .575 batting average, .614 on-base percentage and a 1.013 slugging percentage. Last summer she helped the Bandits win the PGF 16U Nationals and this summer win the Canadian Cup.
12
Jaimie Hoover


C/3B
Georgia Elite - Hoover
Florida
Jaimie benefits from having her father, Australia, be her coach, but her success has been solely because of her amazing athletic talents. She verballed her freshman year after hitting five home runs at the ASA Nationals in Montgomery, Ala. and hasn't slowed down since. Last fall she led her Georgia high school to a Class 6A state championship and this summer helped led her club team to the TCS/USA Nationals title. Jaimie is the classic power-hitting catcher/corner infielder with all the physical tools to excel on offense and defense including a great arm and good hitting mechanics. Her ceiling is very high as well.
11
Nicole Mendes


P/1B
Texas Diamond Hotshots
Oklahoma
Nicole is home schooled and doesn't play high school ball, but that hasn't stopped her from becoming one of the top overall players in the nation. She's a natural lefty who can pitch and keep hitters off balance with an array of great spins and a knee-buckling change-up. When not pitching, Nicole can shut down the short game at first or run down balls in the outfield. Offensively, she has all the tools needed to dominate: she hits for average and power and is a smart aggressive baserunner. The Texan hits in the 4 hole and can bunt, slap or hit with power. She's the type you plug in somewhere and never bring off the field.