Recruiting News & Notes (9/12)
Recruiting News & Notes (9/12)
Sep 12, 2014
by Brentt Eads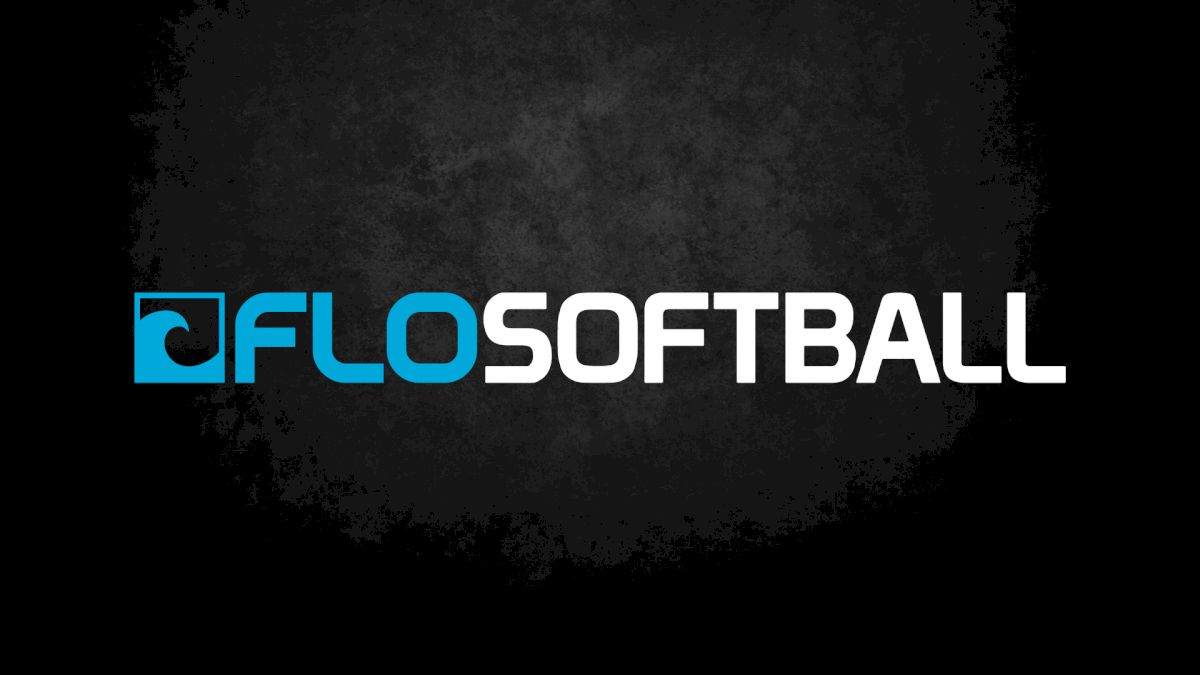 A busy last 24 hours as there have been 36 verbals added at all levels… congratulations to all those who finalized plans to play in college!
***

*** Sisters Jayme and Jenna Cone relayed the happy news that both of them will be attending George Washington together.
Jayme is a 2015 right-handed pitcher and Jenna a 2015 catcher third baseman.
Their mom, Julie, sent the following on how the recruiting process:
"This past season Jayme was a Captain of the Santa Margarita Catholic (Rancho Santa Margarita, Calif.) high school team and went 11-5 in the circle. Jenna batted .537, was 3rd in Orange County in home runs with 12 and 1st team All Trinity League.
The recruiting process for the girls was a little different for each of them.
Jayme went on unofficial visits but did not find a good fit. Jenna went on visits and had schools wanting her to commit early (PAC-12 and SEC), but she was also being recruited for volleyball and was unsure which sport she wanted to play until the start of her sophomore year.
At the start of their junior and sophomore seasons they visited a couple schools, but never really thought about playing at the same school together. One school made an offer to both and that's when they decided that they wanted to continue playing with each other in college if they could. The school turned out not to be the right fit for them, so they did not commit.
During this past spring and summer, a few schools were looking at them individually and some wanted both. Jayme's pitching coach, Chrissy Haines made a call to Coach Schramm at George Washington University knowing that she was looking for a 2015 pitcher and 2016 catcher and thought it would be a good fit for them.
Coach Schramm came and looked at them at a showcase in New Jersey and one in Colorado and made them both an offer. They made some unofficial visits to the schools that were interested in them, but fell in love with Coach Schramm, George Washington University, Washington D.C. and the opportunity to play with each other in college.
Besides the great academics that George Washington offers, they loved the two differences in the campuses, one in a city setting and one in a country setting."
*** Marissa Morris, a 2015 catcher/third baseman who plays for the CT Charmers Gold has committed to Connecticut. She was also being recruited by Niagara, Providence and Central Connecticut.
According to Neil Swanchak, the head coach of the Charmers, "Marisa has a good bat, a good arm and she is very capable of calling the game for her pitchers."
She previously played for Mass Rapids and just joined the Charmers in August.
*** Michigan State has picked up a good outfielder in Summer Callahan, a 2016 who plays for the Finesse out of Michigan.
Another good junior for the Spartans who doesn't get a lot of attention but is one to watch out for is Jordan Watson, a pitcher with the Atlanta Vipers who pitched in the Georgia state championship as a sophomore. She's from the same club as Bridgett Rainery, the 2014 MSU signee who's a lefty and won ASA 16's in San Jose last summer.
*** A couple weeks ago I profiled a Rising Star in Alexis Bazos, a 2016 outfielder/shortstop whose stock is climbing.
She wrote this week to let us know she's know playing for the Jersey Intensity team coached by Kevin O'Donnell
Here's a link to the profile… be sure to check it out if only for the video highlights at the end!
*** More verbals:
— P Madison Aughinbaugh (2016, Fordham)… plays for New Jersey Cheetahs
— P/UT Taylor Barnes (2016, Virginia Tech)… plays for Aftershock Fastpitch
— OF Madison Bloom (2015, Appalachian State)… plays for New Jersey Cheetahs
— IF Elissa Brown (2016, Alabama)… plays for Birmingham Vipers-Parks
— P Katrina Cassel (2016, Appalachian State)… plays for Team North Carolina
— 3B Samantha Cetta (2016, Lamar)… plays for Louisiana Patriots Gold
— 3B Samantha Dares (2016, Nichols State)… plays for Louisiana Patriots Gold
— OF Madison DeRita (2015, Le Moyne College)… plays fo CT Eliminators Gold
— OF Lindsey Duncan (2016, Harding)… plays for Arkansas Heat
— OF/1B Morgan Edwards (2015, Murray State)… plays for Midland Magic
— P Nicole Fullilove (2015, Central Arkansas)… plays for Blue Angels
— 3B/SS Marisa Harkey (2015, Furman)… plays for Team North Florida
— P Delaney Heller (2016, San Diego)… plays for Valley Stompers
— 1B Chloe Holman (2015, Butler CC)… plays for Tulsa Elite
— OF/2B Mekhi Mayfield (2017, Samford)… plays for Birmingham Thunderbolts
— P Hunter Middleton (2015, SW Baptist)… plays for Tulsa Elite
— UT Brynn Minor (2015, Butler CC)… plays for Tulsa Elite
— SS Dakota Morrow (2017, Mississippi State)… plays for Birmingham Thunderbolts
— P Courtney Pool (2015, Southern Arkansas)… plays for Tulsa Elite
— C Addison Roark (2016, Louisiana Tech)… plays for Louisiana Patriots Gold
— P Keleigh Romine (2015, Winthrop)… plays for Team North Carolina
— 3B/OF Alexis Santos (2015, Incarnate Word)… plays for Texas Glory RWB
— OF Kennedy Saylers (2016, Southeastern)… plays for Tulsa Elite
— MIF Becca Schulte (2015, Butler CC)… plays for Tulsa Elite
— UT Mariah Seggebruch (2015, Butler CC)… plays for Tulsa Elite
— 3B Timberlyn Shurbutt (2017, North Carolina State)… plays for Birmingham Thunderbolts
— P Ashley Smith (2015, Harding)… plays for Storm Elite
— SS Mikayla Waggoner (2015, Butler CC)… plays for Tulsa Elite
— SS Carsten Warner (2016, Missouri State)… plays for Missouri Firestix Elite
— OF Paige Westover (2015, Southern Arkansas)… plays for Tulsa Elite
— OF Anna Wheeler (2015, Southwestern)… plays for Tulsa Elite
— UT Kendyl Wheeler (2016, Bowling Green)… plays for Beverly Bandits
— P Shelby Wickersham (2018, LSU)… plays for Louisiana Patriots Gold
— OF Sarah Wilkerson (2016, Tennessee Martin)… plays for Midland Magic
— SS Jade Williams (2016, Kent State)… plays for Virginia Glory Gold
— 1B Maria Williamson (2015, Coker)… plays for Carolina Elite Team Mizuno
— IF Raine Wilson (2016, George Washington)… plays for Richmond Diamonds
— P Hailey Wood (2016, Appalachian State)… plays for NC Challengers
— MIF Carli Woolsey (2015, Central Oklahoma)… plays for Tulsa Elite
— IF Lauren Zazzaro (2015, Le Moyne College)… plays for CT Seahawks Gold