Top 2020 Prospect Ryleigh White Goes the Distance
Top 2020 Prospect Ryleigh White Goes the Distance
It was a recent Friday and outstanding 2020 prospect Ryleigh White, a pitcher who is garnering national interest from coast to coast, was on the road.And th
Sep 30, 2015
by Brentt Eads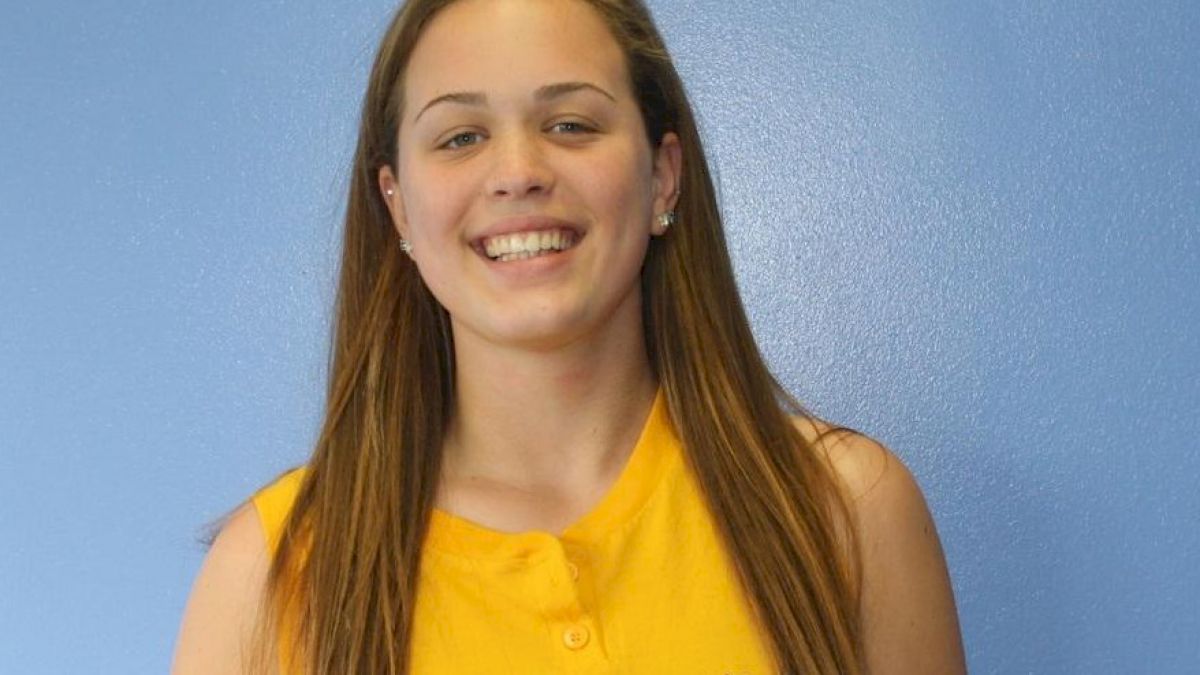 Unlock this article, live events, and more with a subscription!
Get Started
Already a subscriber? Log In
It was a recent Friday and outstanding 2020 prospect Ryleigh White, a pitcher who is garnering national interest from coast to coast, was on the road.
And this wasn't just a quick trip to the store, either.
Ryleigh and her father, Dave, were on a 10-hour trip by car to travel from their home in Jefferson, N.J. to spend the weekend at the Univ. of Tennessee, catching a Vols football game on Saturday before attending an elite prospect camp for only a couple dozen players.
Although just an eighth grader, Ryleigh is getting heavily recruited and it's not just by colleges. Top-shelf club programs like the Beverly Bandits and Firecrackers are hoping to win her services too.
Earlier this month, the 6-foot hurler pitched for the Firecrackers and in January will attend the Bandit Fest in Chicago while she checks out universities close by including Michigan and Notre Dame.
Currently, she plays for the Central Jersey Lightning 14U team and will have to decide if she wants to stay put or play with the Firecrackers-Ensey/Redmond 16U team or the Bandits-Harms 14U squad.
Ryleigh, who's adamant in insisting she's not interested in committing to anybody yet, says she still wants to check out national programs including Auburn, Missouri, Arizona State and Texas A&M.
"I just turned 13," she explains with the maturity of a 23-year-old, "and there's no rush in making a decision."
"Ryleigh started playing up when she was pretty young," adds her father, "and she always stood out. We kept moving her up to challenge her—physically she's been on the same playing field, but mentally being in synch has been more difficult. She's surrounded by players her same age now and that's making it easier."
"It's not that we necessarily want her to play with 18 year olds, personally, her mother and I would prefer mentally Ryleigh be around kids talking about parties and stuffed animals. We want to keep her a kid as long as possible!"
Next year, the teenager will attend New Jersey high school power Immaculate Heart Academy in Washington Township, N.J. and her coach there will be Anthony LaRezza, who's already raving about her future pitcher.
"Ryleigh is being looked at by all the top schools and what they like is she's already 6-foot and just in the eighth grade," he explains. "She's big, strong and throws hard now so everyone feels her ceiling hasn't even been touched yet and her potential is limitless."
"The coaches are marveling about her upside and thinking that where she will be in four to five years is scary. Ryleigh's best days are definitely ahead of her and she's only going to get better, stronger and faster."
In the circle the talented pitcher throws heat but also brings a cutter, which LaRezza explains "is like a hard screwball and she can throw it at 64 mph or 52 mph. Ryleigh has different pitches she can throw at different speeds and with movement."
But if you're a college coach and want to get Ryleigh on your team, you'll need to be prepared to let her hit.
"She full intends on batting in college," says her father. "Usually the first question she asks college coaches is, 'Do you let your pitchers hit and play other positions if they are not pitching?'"
The promising prospect, who lives an hour southwest of New York City, first blew up nationally when she starred at the Top Prospect Combine in Long Island camp last fall and was rated as the top player with pitch speeds of 63 and 64 mph being posted online.
Shortly after, she attended the New England's Finest Camp with Dave Lotti of the Rhode Island Thunder and Oregon Head Coach Mike White, who was helping coach at the event, was so impressed he invited her to visit the Ducks' campus in February.
This summer, the impressive appearances continued at the OnDeck Camp in Chicago where she pitched with the Bandits and scored one of the highest marks in the testing elements.
Despite all the attention, Ryleigh is taking it all in stride.
"It's fun and, yes, overwhelming sometimes, but it's cool to have all that attention," she says on the drive to Tennessee while her Dad drives south. I never think about the off-the-field stuff too much, I just work hard to improve and get where I need to be."
"The recruiting attention is different but I think colleges today like to recruit early. I like it, but don't get overwhelmed by it all because I'm still young and have a long ways to go. There's still a lot I'm learning."
Ryleigh's positive approach is also evident when she's asked if she's always been taller than her peers and if that's been a blessing or a curse.
It's not hard to see where she gets the height: her dad is 6-foot-2 and older sister, Schyler, a high school senior looking to play volleyball at a Div. III school, is 5-foot-11.
"I've always been the biggest girl in the class," she laughs, "and I've towered over boys too! I enjoy being tall—it's fun being tall because there are more options in life! It's better for sports, too; it helps a lot I think. "
Plus, she adds, she's not even the tallest in her 8th grade class.
"There are two girls that play basketball that are, I think, like 6-foot-2 or 6-foot-3. Maybe it's the water in New Jersey or they put steroids in our mile here!"
Ryleigh also played hoops until an ankle injury last year scared her so she shut down the basketball career and is considering another sport like swimming or track.
"I played center and got beat up," she admits. "In my last game, I twisted my ankle and thought, 'enough's enough.'"
Scouts privately say they are impressed with Ryleigh's athleticism for someone her size and the fact she controls her body well enough to play the corners or even the outfield.
Between the ears, she has what it takes too.
"One thing the coaches have told us," says her father, "is that not only is she a hard worker, but once on the field you wouldn't know by her demeanor if the team is winning 10-0 or losing 10-0. She walks out there like it's nothing and I'm on the sideline scared to death, but she always seems to be under control."
Ryleigh is also appreciative of her family's support and the sacrifices they've made above and beyond 10-hour one-way drives to out-of-state camps.
"I'm proud of how my family has always has been there for me," she continues. "My sister is always by my side, and if she was selfish I wouldn't be able to do all that we do now."
She also wants to follow in her mother's footsteps when she hangs up the softball glove.
"I would like to be a Special Education teacher because my mom does that," Ryleigh explains. "When it's 'Bring your child to work day' I have so much fun with the kindergarten children my mom works with."
David White admits the life of a softball dad can be trying.
"I never see my wife because, typically, she goes with one and I'm with the other," he adds, "but it's important we do this with each child. We don't want it to be a job, it's supposed to fun for them. And for Ryleigh it's not like she's a junior in high school, she should be enjoying the ride."
Speaking of rides, the father and daughter are halfway to there destination and Ryleigh enjoys one perk of being just 13.
"I'm going to take a nap and get some good sleep," she laughs. "This is the best time to get it in."