Joni & Uganda: How Softball Brought Two Worlds Together
Joni & Uganda: How Softball Brought Two Worlds Together
In 2011, the Uganda Little League baseball team would have a unlikely affect on the last two years of Joni Frei's life. The Uganda Little League team qualif
Nov 29, 2015
by Chez Sievers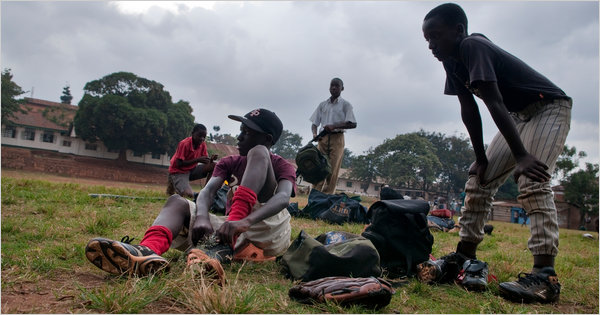 How can we make this right? The President of the Ugandan Baseball federation at the time said, "What about bringing the Canadian team to Uganda?" That seemed like a crazy idea. Eight months later, the Canadian Little League team boarded a plane to play the game that should have been played in Williamsport, PA.
What the team of coaches and players found in Uganda was extraordinary? What they saw was far from rudimentary level of play. They saw a team of Ugandan players both boys and girls that were ballplayers. Their style of play fluid and athletic. A culture that promotes girls competing against the boys sometimes staying on the field all day playing games. How could a town with so little cultivate so much talent? Bases crafted out of cardboard. Cleats, gloves, and bats are all shared. For most players in the states, we can fall in a state of lack. I need a new glove. I need new cleats. I need a new bat and so on. Ugandan culture challenges our conventional notions of what coaches and players really need to be successful. We can learn something from their resourcefulness and pure love for the game. They don't need the newest. The Ugandan players are grateful for what they have. And that seems to be enough.
Love and passion for the game is what unites us. - Joni Frei
Worlds apart somehow the connection of the Ugandan softball team and Joni Frei collided. Joni Frei, a softball coach and former collegiate player from Canada. Frei played abroad in Holland and coached Division l softball. Inspired by the Ugandan spirit to persevere, their emerging talent, and their hope for the opportunity to compete, Joni could not ignore what had to be done.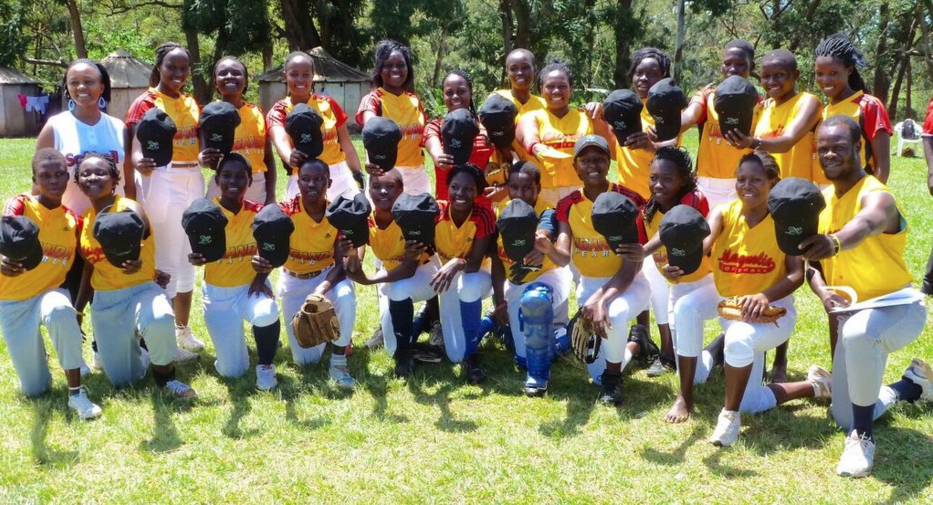 Bring the Ugandan National Team to the 2016
Women's World Softball Championships
.
Joni's first initiative was to stay in Uganda to help coach the coaches and players. The second initiative was to bring the Ugandan coaches to Canada to be certified in coaching. For four months, two female Ugandan coaches shadowed Joni and her staff. After that experience, the Ugandan coaches were better equipped to provide structure, organization, technical skills around building softball.
Joni speaks with so much passion and energy about the Uganda softball and baseball team. She's made a promise to help these girls reach their dreams. They are practicing everyday sometimes taking 5 to 10 hour bus rides to get to practice. Earlier this year, Uganda made history as the first African team to go to the Little League Softball World Series. Read their story
here
.
Uganda is a piece of the big softball puzzle to grow softball and to help bring softball back to the Olympics.


Listen to Joni Frei and the story of the Uganda Women's Softball Team:


What can you do to help the Uganda Women's National Team?
Start by sharing the story. This is your opportunity to help the Uganda Women's National Team make it's first trip to the Women's World Softball Championships in Surrey, Canada. If you are in the spirit of giving, go to the Team Uganda page to find out how you can give back.