TCS Zoom into June 2016
Is Nicky Dawson the Best Athlete in Softball?
Is Nicky Dawson the Best Athlete in Softball?
Is Nicky Dawson the Best Athlete in Softball EVER? Nicky Dawson is quite simply the best athlete and player that I have ever seen. This includes anyone I pl
Dec 11, 2015
by Chez Sievers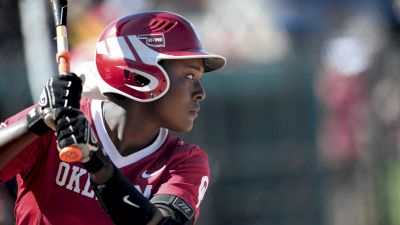 Is Nicky Dawson the Best Athlete in Softball EVER?
Nicky Dawson is quite simply the best athlete and player that I have ever seen. This includes anyone I played with or against on the college or pro level and any player that I recruited or watched as a coach at LSU. I understand this is a bold statement but it is absolute. Nicky has abilities right now that I did not possess as a senior in college." -- Ashlee Ducote-Weems
[album albumId="450018"]
Ashlee Ducote-Weems, former LSU Assistant Coach and player in 2000 set the school's single-season batting record with a .441 average.
Ducote-Weems has seen just about all the greats in softball both as a player and coach. She now runs the softball program at Parkview Baptist School in Baton Rouge, Louisiana where she coaches Dawson on a daily basis.
The former LSU player, who starred for the Tigers from 1997 to 2000, has a front-row seat to the player being called the fastpitch equivalent of former football and baseball star Bo Jackson.
Watch the EC Bullets at Zoom into June LIVE on FloSoftball. See the ZOOM INTO JUNE: ULTIMATE STREAMING GUIDE

She continues, not backing down from the highest of praise and compliments for her star player: "Nicky is the best athlete I have ever watched and is the fastest player I have ever seen."
So who is this phenom that is being called perhaps the best athlete ever in the sport?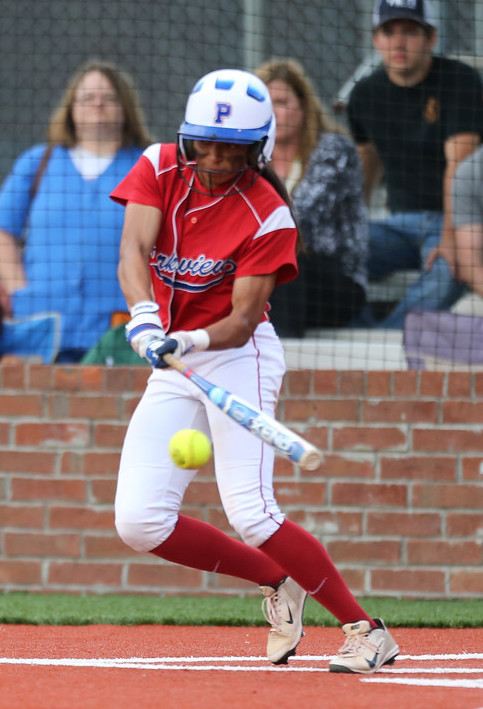 By way of introduction, Nicky Dawson is a 2016 infielder who signed last month with LSU and exploded as a national prospect this year -- she was a top 30 honoree in the
FloSoftball 2016 Hot 100
-- when she hit .602 and set Louisiana state records with 74 hits, 76 runs and 41 RBI.
A four-time all-state honoree, Dawson also holds the state career marks with 236 hits, 41 triples and 289 steals.
But those softball accolades and accomplishments are just part of the picture for Dawson, who dominates in any sport whenever she puts on a uniform… check out these jaw-dropping feats: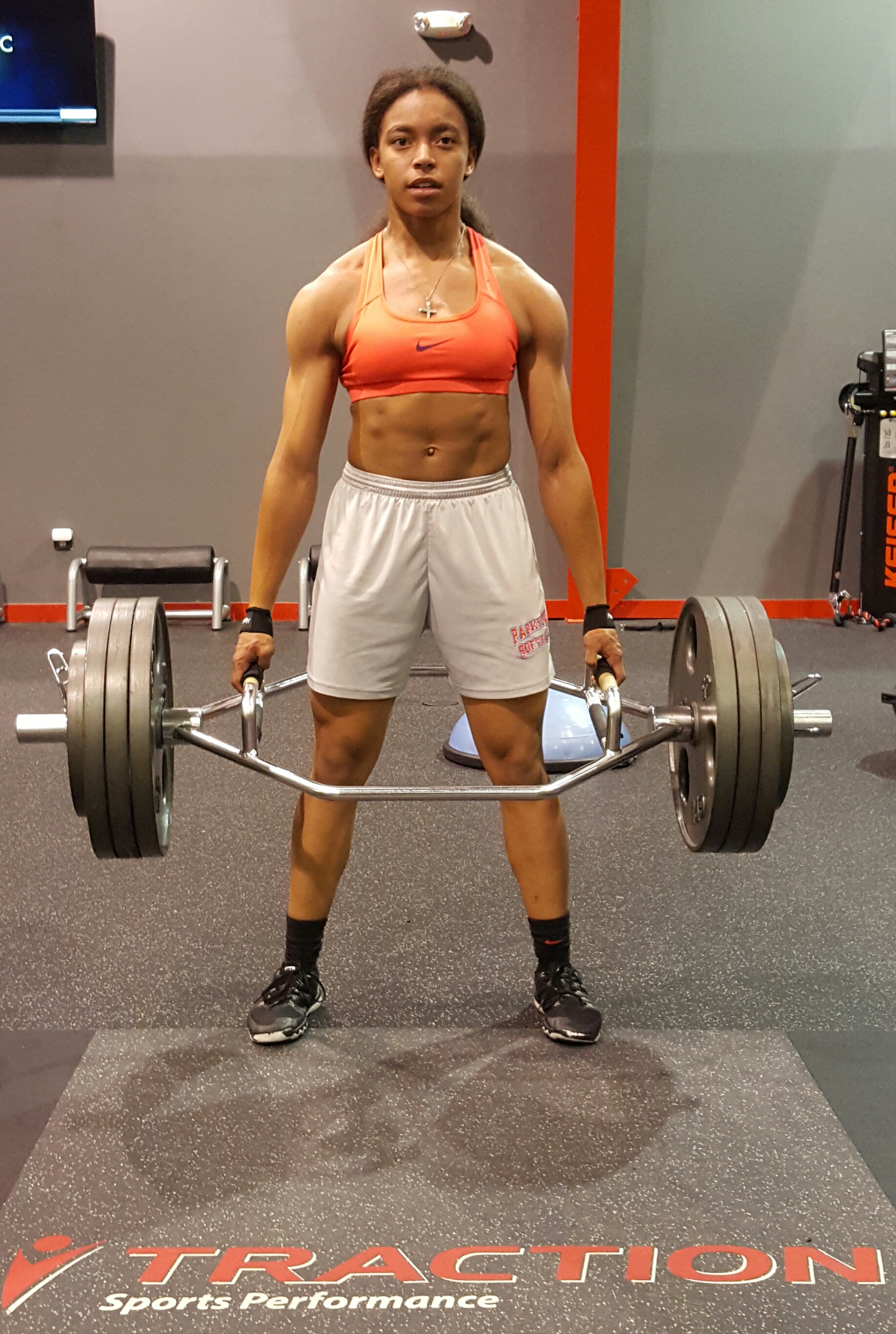 * Dawson has bench pressed 210 pounds at a weight of 138, which would be a top 5 lift ever nationally. She is just 10 ½ pounds away from being the national record holder in her weight class even though she has never trained specifically for the bench press. All she would have to do would be to attend a sanctioned meet to make the record books.
"Nicky is so humble," says Ducote-Weems, "that she prefers that no one know these things and so far has not had an interest in pursuing these types of records."
"But If Nicky was at LSU today instead of being a senior in high school, she would hold every strength and conditioning record in LSU women's athletics regardless of body weight or sport except the squat."
* Nicky will be the heavy favorite to win the 60-meter dash at the state track meet and 200-meter indoor dash… if the track coach can talk her into running.
Never having run high school track, she worked out with a track club team this summer and her 60-meter club time of 7.54 seconds would have won the Louisiana State Championships last season, but -- with such a heavy workload in other sports--she had no interest in running.
Most remarkably, that potential record-shattering time was done without Dawson ever having trained running out of a set of blocks or with any start training. She simply wanted to see where she was. Dawson no doubt could be an All-SEC runner but that has holds no interest to her.
* In basketball, Dawson was the District MVP in the 8th grade--her first and only year of competition hoops. She averaged 18.3 points per game and set the district record for steals in a season. The following fall (2012), she was offered by LSU for softball and stopped playing basketball to focus on her primary sport.
* Nicky was also the leading rusher in junior high football in her district. As a 7th grade football player, the coaches would hand the ball to her on a speed sweep the first play of every game and for four weeks in a row she scored an 80 yard touchdown because the opponents simply couldn't touch her.
In the bleacher, people would ask her parents, "Do you have a kid on the team?" and, avoiding the gender issue, her parents simply say, "My player is No. 32." More than once they heard other parents complain, "I can't believe they don't make that No. 32 cut his hair."
* If that weren't enough, the senior is also a 3rd degree black belt and is undefeated as a kick boxer.
But softball is the sport she loves most and her stats and marks are equally off the charts.
"We digitally chart all at-bats," explains Ducote-Weems, "and Nicky is a low-to-mid 2.5 (second) runner when she gets out of the box. She is a low to mid 2.6 when she doesn't get out clean. Nicky is also a 10.7 home-to-home. I have more than 200 at-bats charted and timed for her and these are legit times; she simply has more pure speed than anybody I have ever seen."
A five-tool player with excellent size at 5-foot-7, 135 pounds, her high school coach adds, "Nicky is the type of talent that would have a shot to be the first player taken in the draft if this was baseball and not softball. She has a 63-65 mph arm and her range at shortstop is the best I have ever seen."
"She is an advanced hitter who only swung and missed four times the last two seasons in high school! If she takes a pitch you can just about be assured it;s a ball. Nicky has plus power and routinely hits balls 250-260 feet and has won every home run derby I have put her in."
"She has never attempted to hit for power and even though I believe she is the best leadoff hitter in the country, she could easily hit 3-hole for anybody if she wanted to just swing and not slap. She has plus, plus power."
You don't have to look far to see where Nicky got her talent: her father, Charles, was an All-American catcher at Southern Arkansas and then played in the Braves organization five years. When he finished, he returned to his alma mater to work as the pitching coach and recruiting coordinator and was working there when Nicky was born.
She literally grew up around baseball and when she was three years old the Southern Arkansas pitchers would throw to her on their off days. The athlete's father later became the head baseball coach at Baton Rouge Community College and also served as a MLB scout.
When asked if her talent comes from her dad, Nicky says with a laugh, "Well, that's what he likes to say, so I'll give him that."
For his part, Charles Dawson recognized early that his daughter had special talent.
"As soon as she was old enough to grab a ball, she was fastest and most athletic kid," he remembers. "The only thing that was a question mark was whether Nicky would do the work needed to maximize her potential. What's been she's been able to accomplish with training and a speed coach has made her the best athlete I've seen on a softball field."
"Everything Nicky does is solely based on her ability to improve on the softball field," he continues. "She has talents that would allow her to compete on very high levels in track and power lifting but has instead focused on speed and strength training to better her softball game. She has never really had any interest in competing at anything other than softball."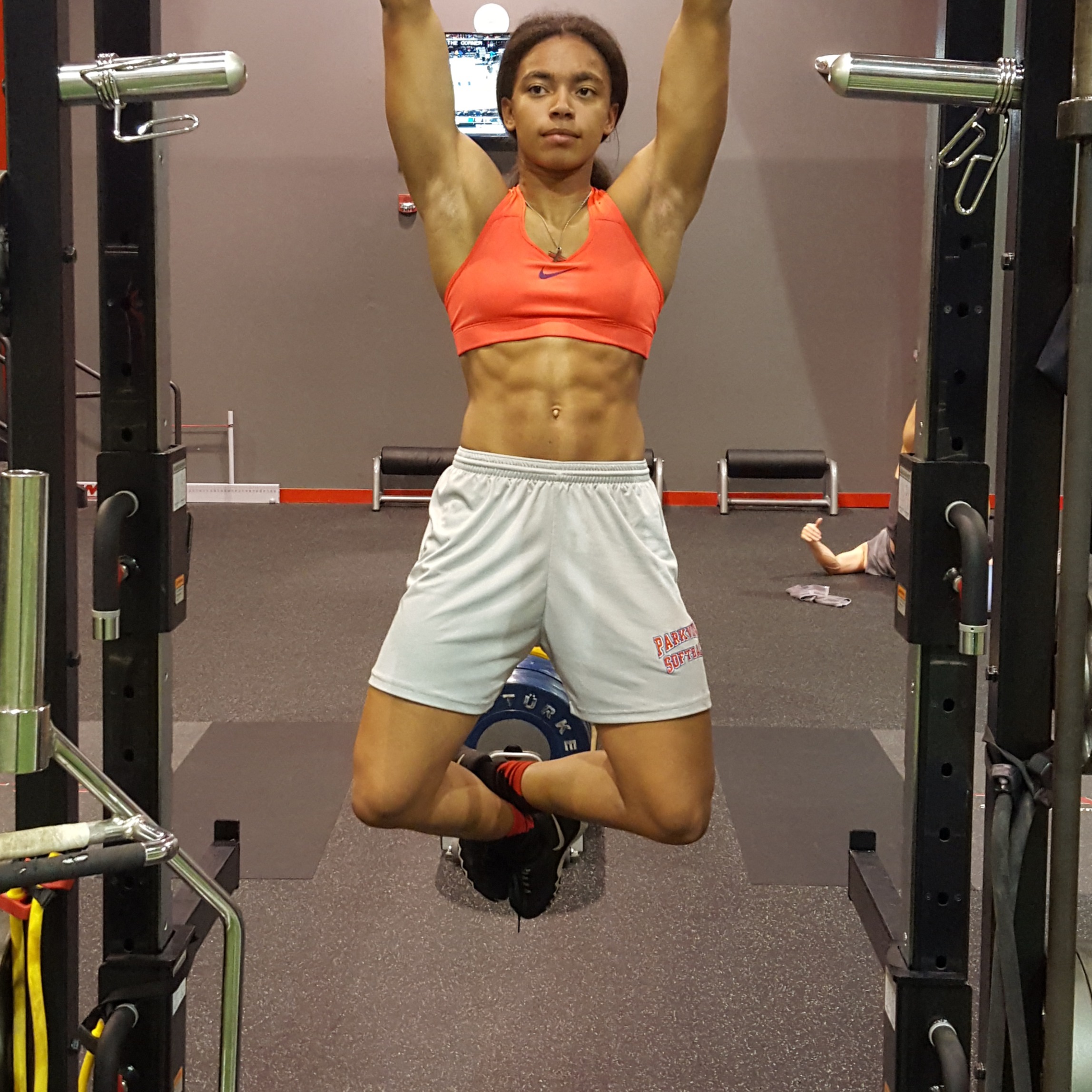 Dawson trains at Traction, a sports performance workout facility in Baton Rouge with former athletes like Ryan Clark, an NFL Pro Bowl safety and Super Bowl Champion and Ryan Theriot, who has two MLB world series rings.
Says Ducote-Weems, "Ryan Clark said and I quote, 'Nicky Dawson was built in a lab, she's not human. She's the best female athlete I have ever trained.' And Theriot agrees."
When asked what has been her best moment in softball, she says it was the day her career in the sport began.
"Coach Ducote pulled me out of a PE class at school one day and asked me if I wanted to play softball," recalls Nicky. "She called a meeting with my dad and then told me, 'I know you don't want to do this, but I'm making you--you're going to be good!' It all worked out for the best."
Charles Dawson remembers that call well.
"Ashlee told me, 'I've got your kid at PE and she just made some of the most ridiculous plays I've ever seen… would your kid play softball?'
Nicky says she reluctantly agreed to play and it took some time to warm up to her new sport.
"My freshman year started slow, but I went from not wanting to play to wanting to play in college. I began to take softball more seriously and wanted to do the work. Now, softball is my go-to when I want to get my mind off things."
"I think softball is not just a game, it's something I love and being in love with it has made playing easier."
Nicky admits that last year everything came together on the field.
"It all clicked last season. I think it was because my work ethic got better and it translated into success on the field and in the games. I began taking 50 ground balls every day, 100 extra cuts, and everything came together. I just wanted to work harder."
On the club softball side, she split the summer with LA Voodoo and the EC Bullets from Georgia, who saw her at Boulder IDT and asked if she'd be interested in playing with them.
Next summer, she'll rejoin the Bullets along with another outstanding Louisiana player, catcher Bailey Hemphill, a Top 5 player in the 2016 Hot 100 who has signed with Alabama.
Following that, it's on to LSU which is only about five miles from where her family lives.
Her father laughs when her recalls that, being so close to the SEC school, Nicky didn't know how prestigious the program was.
"She was so used to LSU and thought everyone had a 25 million dollar park like Tiger Park. A few trips across the country showed her how special LSU really is."
And a long ways down the road, hopefully after years of All-American and even pro or international softball success, Nicky hopes to work at her father's civil engineering firm, possibly taking over the electrical part of his company as she intends on getting an electrical engineering degree.
Oh yea, did we mention she has a 3.85 GPA and is as strong academically as she is athletically?
We'll finish as we started, with some serious props from her current prep coach and maybe biggest advocate, Coach Ducote-Weems.
"I have never attached my name and reputation to a player," she begins, "but Nicky Dawson is a freak, a phenom, and the type of talent that I have never seen on a softball field."
"LSU has never seen a player with the skill set that Nicky will bring. She is not the type of talent that could just be an All American in college but the type of talent that could be a four-time All American in college."
"Nicky is also one of the hardest workers I have ever been around. She takes nothing for granted and works her tail off in the weight room, in the speed chute and on the field and cages."
I watched as many games as possible in Denver, Reno and Chino Hills this past summer and the athleticism Nicky brings to the table is at a completely different level than any player I've seen."
"Nicky is not only the best athlete in her class but quite possibly any class, ever. Throw on top of this that she is humble, respectful and a great student and you have a coach's dream player."
Catch Nicky and the EC Bullets at ZOOM INTO JUNE LIVE on FloSoftball