Softball's Best Story You Didn't Hear
Softball's Best Story You Didn't Hear
Caitlin Lowe writes a heartfelt letter to say goodbye to playing softball for USSSA Pride
Dec 30, 2015
by Sarah Hoffman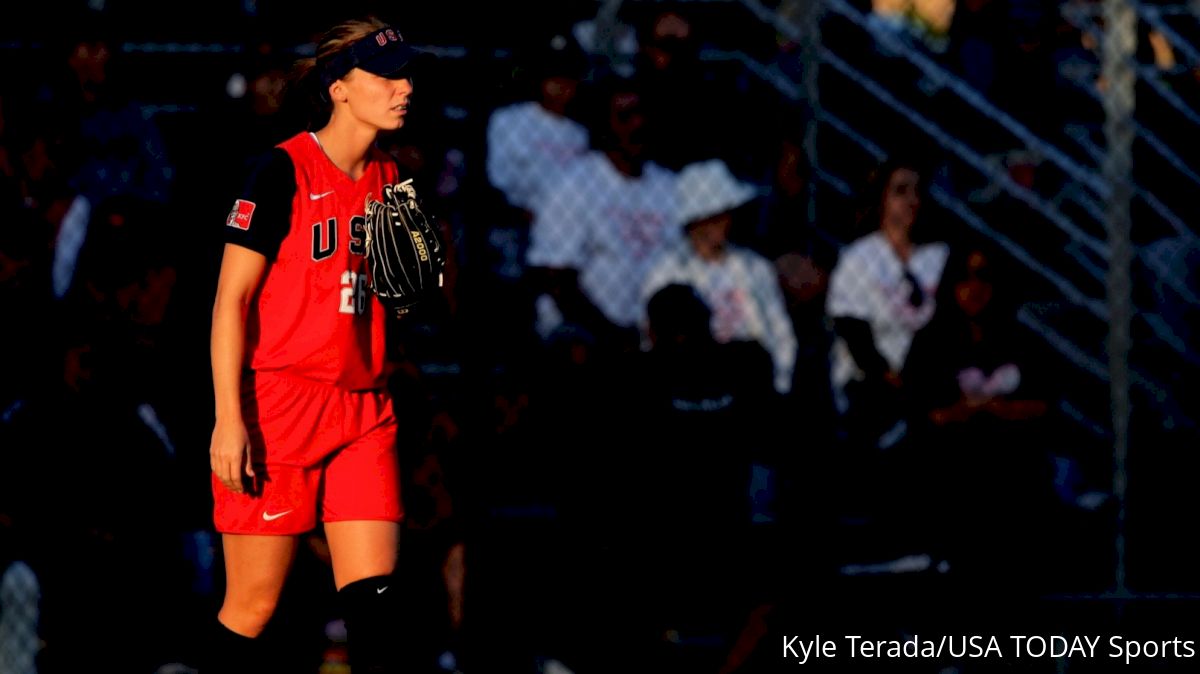 Quiet. Intense. Fearless. Graceful. Precise. Caitlin Lowe is all of the preceding but unforgettable should be the way her career is described. From her college days at Arizona to her six pro seasons with the USSSA Pride to her international career, Caitlin Lowe is one of the best outfielders, slappers, and base stealers the game has ever seen.
As a Wildcat, Lowe was a two-time National Champion, a four-time NFCA First Team All-American, 2004 Pac-10 Newcomer of the Year, 2005 Co-Pac-10 Player of the Year, 2007 Pac-10 Defensive Player of the Year, 2007 Lowe's Senior Class Award, and 2007 Adidas Golden Shoe Award.
She then went on to win a silver medal at the 2008 Olympic Games in Beijing before starting her six-year pro career with the USSSA Pride. While with the Pride, Lowe won three NPF regular season championships and three Cowles Cup titles, as well as being named 2012 NPF Player of the Year, winning the 2013 Diamonds Spikes Award for most stolen bases, and being named All-NPF three seasons.
Caitlin Lowe quite simply is a winner. She inspired every team she played for and every teammate she played with to greatness through her intensity and leadership; and more so than her stats, that is what has made her truly great. "Caitlin is one of the most intense competitors," Pride teammate and fellow legendary slapper Natasha Watley stated.
She never wavers on her intensity. The way she plays the game is unmatched. As a teammate she breeds confidence by her presence. You literally want to try and compliment/match her intensity because you know she's always going to get it done.
While her stats and actions speak volumes for themselves, Lowe preferred to play quietly and humbly. Pride catcher Megan Willis best describes her long-time friend and teammate's quiet intensity for the game.
"It's hard to put into words the type of player and teammate Caitlin was. The term 'quiet competitor' doesn't quite fit for her as she may be quiet but her play is anything but quiet! And her work ethic -- I've never seen anyone with the caliber of talent she has work as hard as she does! It was incredibly inspiring! I seriously can't get the image of her slapping front toss routine out of my head, every swing was precise and had a point...On top of her work ethic she was also one of the most composed teammates I've ever played with (it's between her or Tasha)! [It's] Another trait that has always captured my attention. Here's an athlete with the drive to be the best at everything she does and yet she was able to always keep her emotions in check, win or lose, homerun or strikeout, making a diving catch or a bad call, she was always even keeled. So, instead of quiet competitor, I'm going with 'composed competitor'! Caitlin's the type of teammate you want and are only so lucky to get!"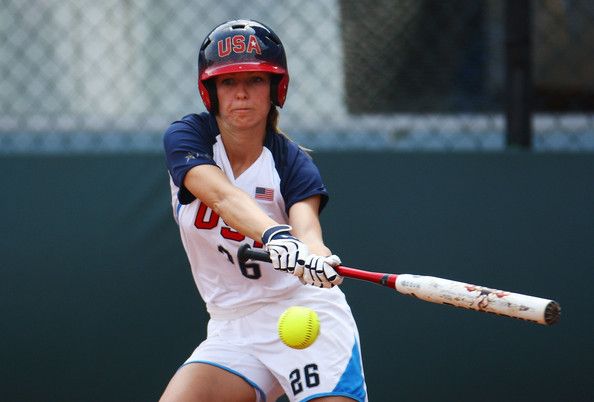 Extraordinary talent and a relentless work ethic are the thing legends are made of, yet diehard softball fans are probably the only ones who were even aware that this icon left her cleats on the field after the Pride's loss to the Chicago Bandits in the Cowles Cup this summer. In what should be considered her last act of greatness as a softball player, Caitlin Lowe chose to retire the same way she played the game -- quietly, humbly, and respectfully -- with a letter. I can think of no way more appropriate to honor this legend than to provide her letter to our fans and name Caitlin Lowe's retirement Softball's Best Story You Didn't Hear in 2015.
***

My Goodbye
Today is the day I say goodbye to a huge part of my life.
I quietly stepped on to a field for the first time at 6 years old. It was back in the days of long white pants and scrunched socks, the kind with the built-in stirrups. My little mermaid underwear showed right through those pants--parents didn't tell us that back then because it was just too cute to pass up. I wore white cleats because my dad said they made me run faster. I STILL wear white cleats because they DO make me run faster. I would put puffy paint on my helmet because he said it was intimidating. I wanted to run so fast that my helmet fell off. I was obsessed. I fell in love with a game at the age of 6 and it has had my heart ever since.
The greatest thing about our sport is that it truly is a game of life. The best advice I could possibly give to the current softball world is to RESPECT THE GAME. You get what you put into it. I think that's why I fell so hard. If you respect the game in all its glory, if you do it with passion, then it will pay you back in ways you could never even imagine. Be a good teammate. There are a lot of selfish players out there who get lost in stats, lost in results, lost in themselves. Great players and great teams always see the bigger picture. We play a team sport, a selfless sport, a pure sport. Robyn Benicasa, a world champion racer once said,
You don't inspire your teammates by showing them how amazing you are. You inspire your teammates by showing them how amazing THEY are.
So rip your heart out and give it to this game, give it to your teammates, give it to your coaches. When you can learn to do that, you will see that they will do the same for you. And man will you get to experience something special.
I do want to say thank you to everyone who has supported me throughout the years. My family has been by my side through it all and they will always be my biggest fans on and off the field. Thanks to my Grandma Judy for the countless turkey sandwiches on game days and to my grandpa who I know still has the best seat in the house up in heaven (probably still wearing my jersey). Thanks to my mom and dad for not just being my coaches but my parents, regardless of any game outcome.
Thank you to my coaches, especially Coach Candrea, for helping me through the game of life. Thank you to Under Armour, Wilson/DeMarini, and my agent Rob who not only supported me, but who empower the female athlete daily. Thank you to my owner Don DeDonatis who kept my dream alive long past college. Thank you to my wonderful fiancé (now husband) who without hesitation told me to play as long as I can. And last but not least, thank you to my amazing teammates who started as teammates, became friends, and now will forever be my family. I love you all so much.
And with that, I choose to say goodbye to my playing days the same way I said hello--quietly. I wanted to do it quietly because that's just how I operate. This game doesn't owe me anything, it's pretty much the other way around. As Joe Torre said in his Hall of Fame speech when talking about the game of baseball, "This sport is part of the American soul. And it's ours to borrow. Just for a while. If all of us who love it are doing our jobs, then those who get the game from us will be as proud to be a part of it as we were, and we are."
Thank you to softball fans and players everywhere. Remember to hustle when nobody is watching, to stay humble, and to never lose sight of that 6 year old version of yourself. Keep leaving it all on the field.
-Caitlin Lowe, #26