The Top 3 College Softball Stadiums
The Top 3 College Softball Stadiums
We asked you to rank the top college stadiums in the country. The winners hail from the SEC and Big South Conference. Over the next couple weeks, we will ta
Jan 13, 2016
by Chez Sievers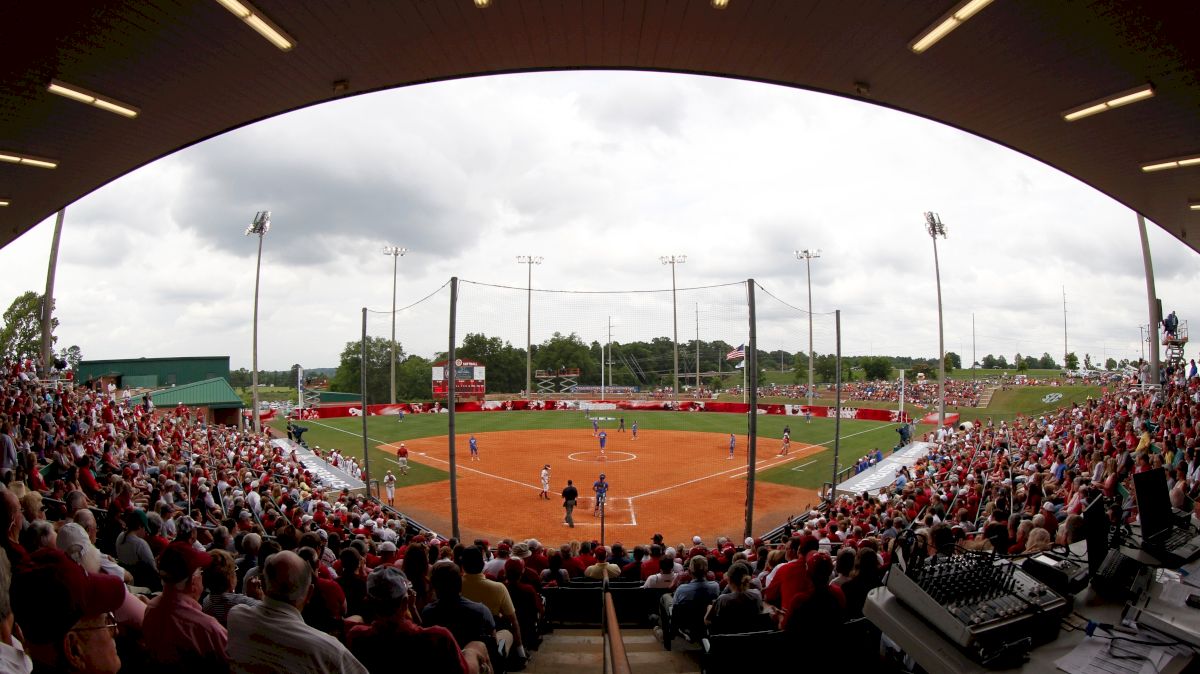 We asked you to rank the top college stadiums in the country. The winners hail from the SEC and Big South Conference. Over the next couple weeks, we will take you on a tour of each of these facilities. Stay tuned...
1. LSU: Tiger Park
LSU softball could be the SEC team ranked No. 1 in 2016. The Tigers have the complete package with experience, pitching, hitting, coaches, and the facility to put the icing on the cake.
Best Dressed of 2015
also went to the Tigers. LSU moved into the state-of-the-art facility prior to the 2009 season. The park features 1,289 chair back and bench back seats, a party deck on the third base side and a 30-seat suite above the first base line. There also is seating for 1,200 additional fans located on the left field berm.
TAKE THE TOUR
Capacity:
2,489
Year Opened:
2009
Dimensions:
Foul Lines: 200 ft. Centerfield: 220 ft.
Playing Surface:
Dirt infield, grass outfield
[album albumId="450049"]
2. Liberty University: Kamphuis Field
The stadium includes 1,000 chairback seats, home, visitor and umpires' locker rooms, team room, situation room, coaches' offices, indoor batting tunnels, two full bullpens and an expansive athletic training room. The state-of-the art pressbox houses all game operations, home and visiting radio booths, TV booth and President's suite.
TAKE THE TOUR
Capacity:
1,000
Year Opened:
2015
Playing Surface:
AstroTurf, with artificial dirt infield.
[album albumId="450048"]
3. Alabama: Rhoads Stadium
Roll Tide softball preaches family and tradition. The Bama fans create one of the most electric softball environment's you will ever experience. The John and Ann Rhoads Softball Stadium was built in 2000 and recently received enhancements that make the nation's most packed college softball venue an imposing site for visiting teams. That stadium, completed at a cost of $2.2 million, added right field tier seating to push stadium capacity past the 3,000 mark. The stadium was expanded for the third time in its short history following 2011 season, which brought the official capacity to 3,940.
Capacity: 3,940
Year Opened: 2000
Dimensions: Foul Lines: 200; Centerfield: 220
Largest Crowd: 4,002
Playing Surface: Dirt infield, grass outfield
[album albumId="450050"]


Honorable Mention:
Tennessee
South Carolina
Baylor
Arkansas
Georgia
Michigan