Hot 100 2019s… #40-31
Hot 100 2019s… #40-31
Today, we continue our look at the top 100 players in the 2019 class… we spotlight players ranked #40-31.
Feb 2, 2016
by Brentt Eads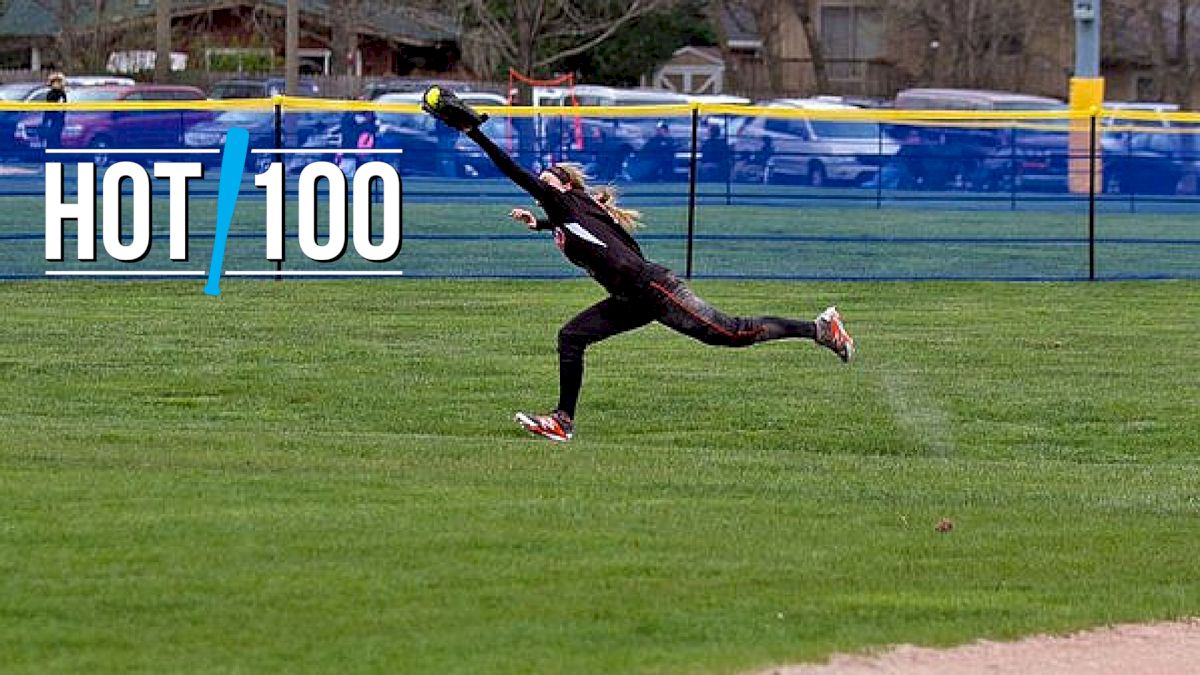 Unlock this article, live events, and more with a subscription!
Get Started
Already a subscriber? Log In
Pictured: outfielder Lexi Voss of Beverly Bandits 14U Premier and a Michigan commit.

Today, we continue our look at the top 100 players in the 2019 class… we're spotlighting 10 each day as we count down from 100 to No. 1.
.
These players were chosen based on input and feedback from college and club coaches who've seen them play all across the nation.

Criteria for choosing and ranking the players including performances at the club and high school levels and projecting how they will play at the collegiate level.

Today we feature players No. 40 to 31 with standout players from Arizona, California (3), Florida (2), Georgia, Illinois, Indiana and North Carolina.

***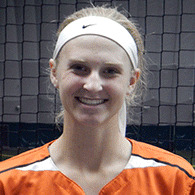 40—Lexi Voss, OF/UT… Beverly Bandits 14U Premier (committed to Michigan)

Lexi is one of the top athletes in the Midwest, if not the nation. She's a 5-tool player who runs well, hits for power and average and, defensively, has a cannon for an arm. One coach says simply, "She can do it all." Lexi is a natural hitter who can bat effectively in the 3- and 4-spot in the line-up. The Michigan native got an offer from the home-state Michigan Wolverines during an unofficial visit on Sept. 21 to the Big Ten school's campus. It didn't take her long to make her commitment official.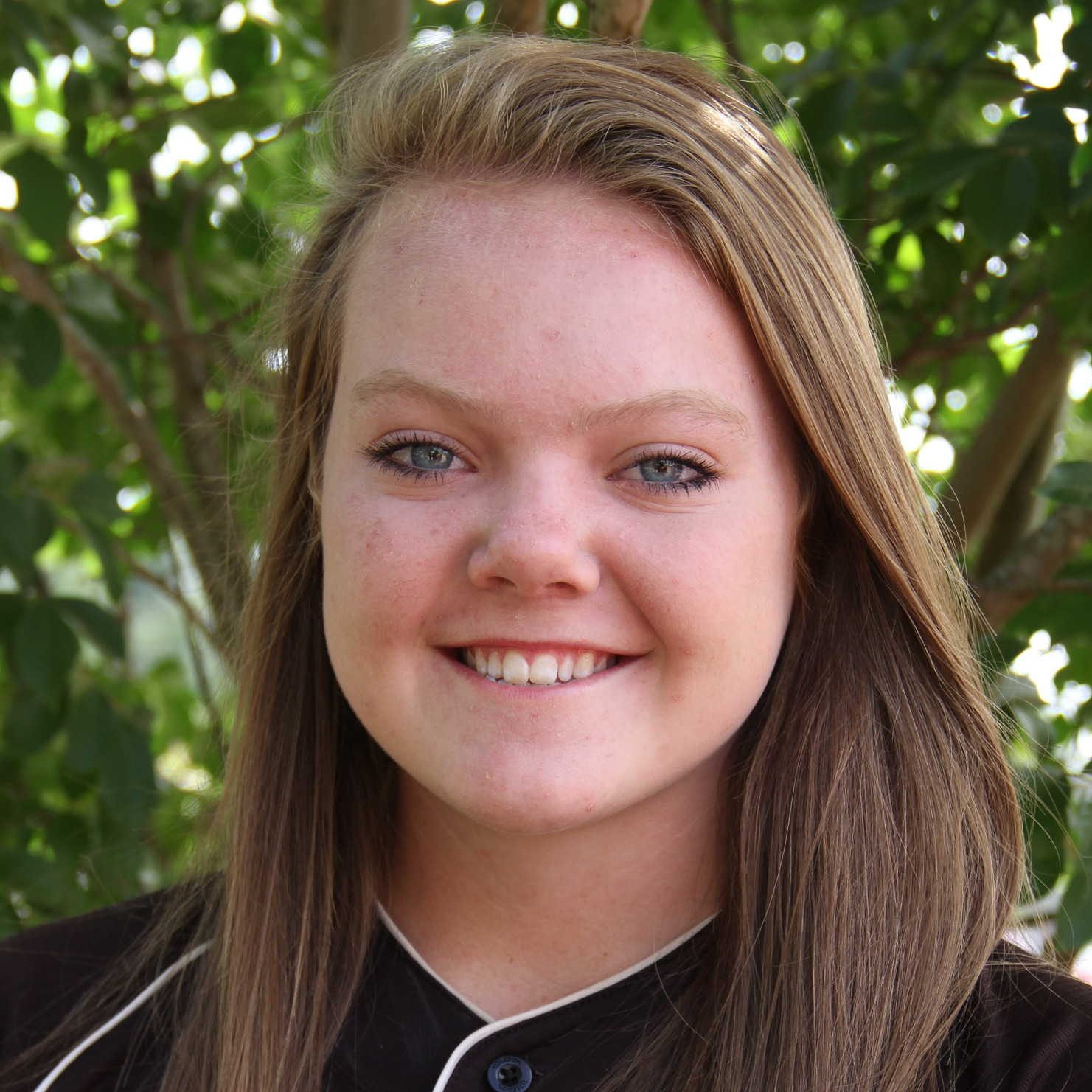 39—Sara Mosley, SS/P… Georgia Impact – Stewart (uncommitted)

Sara is a hard-nosed shortstop who hits third in the line-up because she has a deadly combination of power and speed. The Georgia standout led Jon Stewart's team in home runs last year but is a threat to steal a base too. Sara is also a pitcher who throws in the mid-60's and during the fall had an impressive 0.78 ERA. But shortstop is where she really shows off her defensive skills—during the fall she only made one error in 48 chances. Sara has strong interest from ACC, Big Ten, Pac-12 and SEC schools with LSU an early leader along with Georgia Tech, where good friend and teammate Kinley Stewart, a 2019 outfielder with the Impact, has committed.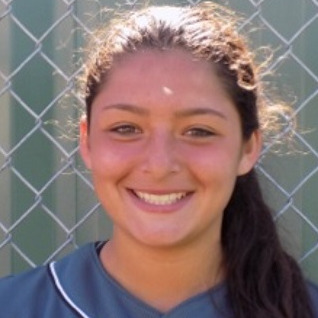 38—Sophia Medellin, 3B… So Cal Choppers - Fausett (uncommitted)

Sophia is one of, if not
the
, top third basemen in the 2019 class according to many scouts because she has a college arm already. She started on the Choppers 14U team that won Boulder IDT and TC/USA Nationals and was a key on offense with her power bat and defense. Sophia can hit the ball a mile and is a dangerous home run hitter. One coach calls her an "animal," saying she has all the tools. The 5-foot-7 So Cal star played club basketball up until this year but quit to focus on softball. She has heavy interest from Pac-12 schools and is also considering strong academic programs like Stanford and the Ivy League as she has a 4.3 GPA.
37—C.J. Wright, UT… Lady Lightning Futures (North Carolina State)

C.J. is a 5-foot-6 versatile athlete who can play second, third, shortstop, catcher or any spot in the outfield. She's flexible to play any of these positions because of her outstanding glove and arm. A dynamic spark plug, she ignites the offense and sets the table by getting on and stealing on any pitch. From Apex, North Carolina, she committed to North Carolina State in Raleigh which is only about 15 minutes away. She was one of 34 players in the Lightning program to commit in the 2015 year.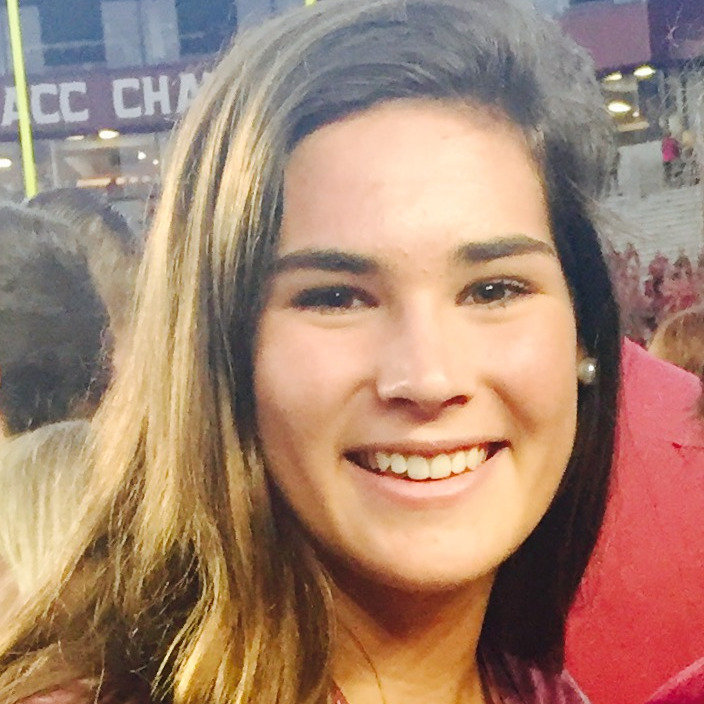 36—Chloe Culp, C/1B… Gainesville Gold (Florida State)

Chloe was a 1st Team All-State catcher in Florida as an eighth grader after she exploded on the scene with some of the top offensive marks in the Sunshine State: a .525 batting average, 41 RBI and seven home runs. She also helped the Gainesville Gold finish 3rd at ASA Nationals last summer. Chloe is the total package as a power hitter with great speed. She's also a workout warrior who competes with confidence at the highest levels. She won't have far to go to put on a college uniform: Chloe is from Tallahassee, home town for Florid State where she's already committed.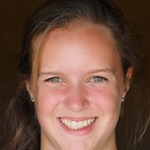 35—Katie Goldberg, MIF… Georgia Impact – Lewis (uncommitted)

Katie played baseball up until this past summer and the learning curve in softball didn't take long. She was the starting second baseman for the Impact in the PGF 14U National Championship. Katie can also play shortstop and third. As a freshman for her Georgia high school this past fall, she hit in the 3-hole batting .390 to help lead her team to the Region 6AAAA title. The infielder earned 1st Team All-Region honors in softball and is also a star athlete in basketball and lacrosse as well. Katie has several offers from ACC and SEC schools as a shortstop and has camped at Tennessee, South Carolina, North Carolina and Virginia and took an unofficial to Georgia.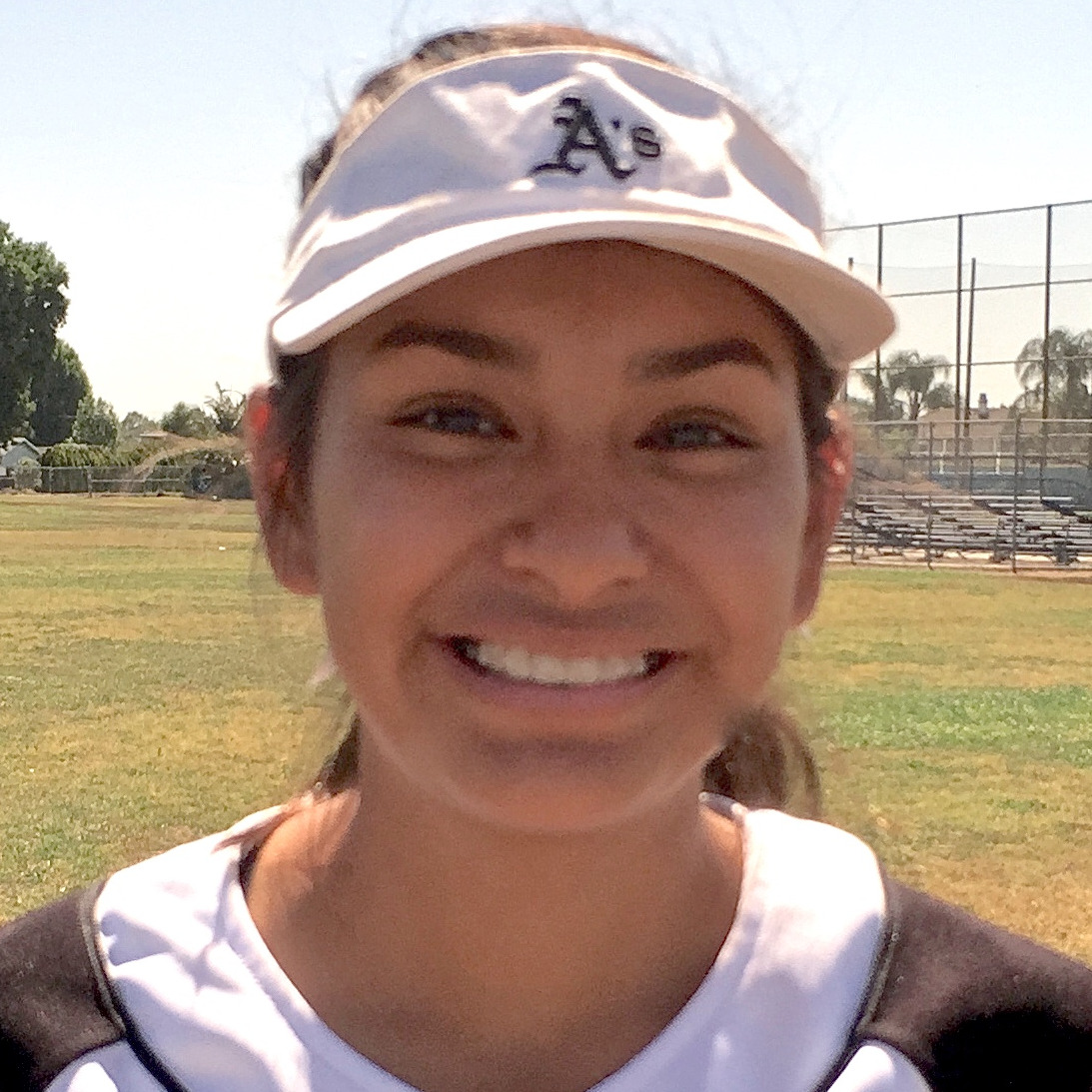 34—Raeleen Gutierrez, OF/1B… So Cal Athletics – Mercado (LSU)

Raeleen is a lefty who had a strong PGF Nationals for the A's-Mercado team at the 14U level. Playing leftfield and first base, she had 36 put outs with only one error and batted .316 with a .409 on-base percentage. At the plate she can swing for power and average and in the field has a cannon for an arm and gets a great on the ball off the bat. Raeleen is one of four players in the 2019 who will suit up for LSU and some feel she'll end up at first base so she can focus on her offensive skills in the SEC.
33—Abby Herbst, P/1B… Beverly Bandits 16U Premier (uncommitted)

Abby is a terrific pitcher who hits sports and knows how to pitch. She changes speeds well and is currently in the low 60's but has the technique and mechanics to go higher. The Indiana player also has a huge stick and can hit the ball as far as anyone; she regularly hits 260 foot bombs. She helped the Bandits DeMarini 14U team finish 3rd at PGF Nationals and is now on the Premier 16U team. Abby is a power lefty hitter who batted .441 in the fall with an 8-1 pitching record. Her strongest pitch is a drop curve. With offers in hand, she is being heavily recruited by Notre Dame, Big Ten, Pac-12 and SEC programs.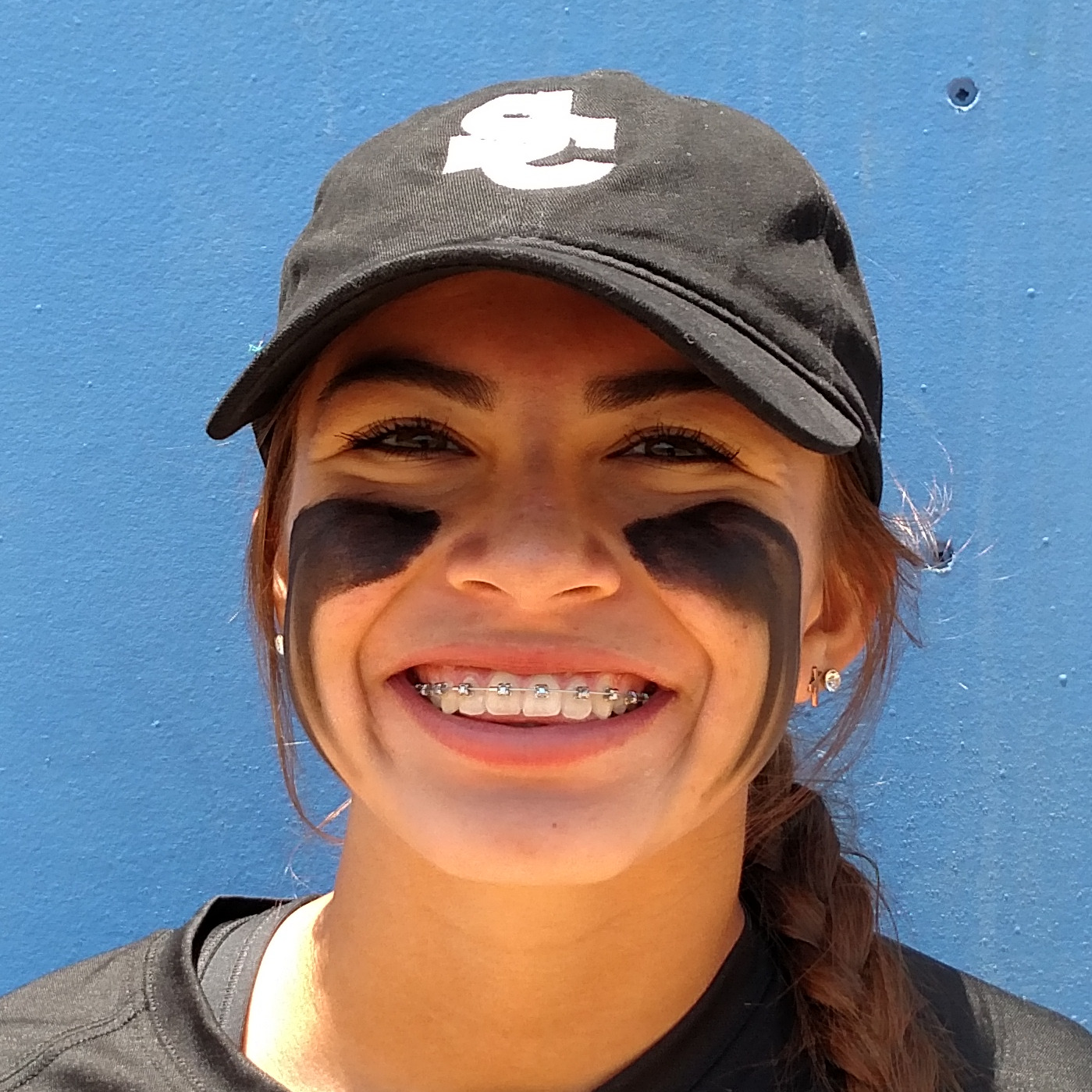 32—Alynah Torres, SS/C… AZ Suncats (Arizona State)

Alynah is a 5-tool player who does it all as a 4-hole hitter. She hit three home runs at one 18U tournament and isn't just all power, she's a .500 hitter as well. One of the team's best leaders, she helped lead the team to a strong summer including winning the Colorado Sparkler/Fireworks Power Pool Futures Championship. Alynah, in fact, scored the winning run. Reportedly the No. 1 recruit on several college boards, last July she took an unofficial to Arizona State and quickly verballed after being offered.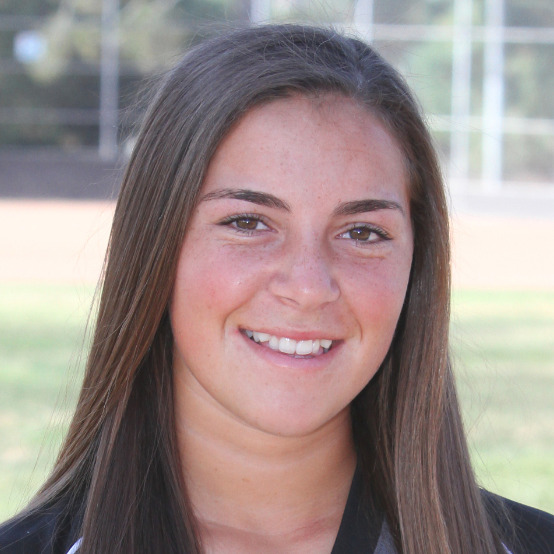 31—Julia Jimenez, SS/3B… Firecrackers-Brashear (Michigan)

Julia, who also goes by "Juju," has a big stick and hits to all fields. She's a versatile player who is skilled defensively and can play either shortstop or third base. A strong presence on and off the field, Julia has great leadership abilities and confidence that inspires her teammates. She had a strong summer at PGF Nationals and drew attention from major programs in the ACC, Big 12, Pac-12 and SEC schools along with Michigan, who ultimately invited Julia to their top prospect camp. Juju was offered at the camp and committed last October.
Related:
Why Bianka Bell Chose LSU