2018 PGF Shootout
Gabi Carra: My Big Ten Recruiting Journey
Gabi Carra: My Big Ten Recruiting Journey
Gabi Carra, a freshman at Lake Central High in St. John, Indiana, is one of the top infielders in the country and in February committed to play at the Unive
Apr 9, 2016
by Brentt Eads
Gabi Carra, a freshman at Lake Central High in St. John, Indiana, is one of the top infielders in the country and in February committed to play at the University of Wisconsin.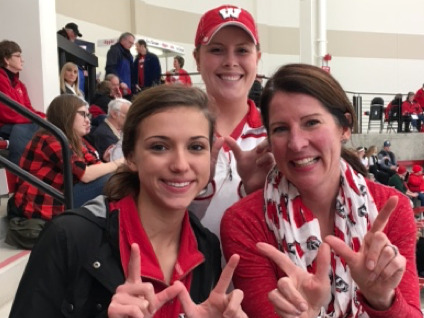 Honored as a 2019 Hot 100 players, Gabi also went to an OnDeck Camp in January and put up a 100.62 Allister Index score, one of the top marks in the country, which is not too surprising as she also played volleyball and ran track up through junior high. The young athlete also has worked hard on movement specific and weight training to improve her speed and quickness.

Pictured: Gabi Carra with Kirsten Verdun (top) and Yvette Healy.

In softball, the Hoosier State standout has 2.7 speed home-to-first and is known in the field for her strong arm and smooth defensive skills while at the plate she can hit for power and average.

A member of the Beverly Bandits Premier 14U team, ranked this week by FloSoftball as one of the Top 10 teams in its age division, Gabi tells us in this first person account about her recruiting journey and how she came to end up committing to Head Coach Yvette Healy to someday play for the Badgers!


***
The recruiting process for me began as soon as I was invited to try out for the Beverly Bandits' 12U team.
After making the team, the next two seasons were all about being groomed for bigger and better things. And exposure is definitely the key ingredient!
Because of the Bandits, I have been to numerous big name tournaments that college coaches from around the country like to attend. In addition to the tournaments, my parents have taken me to dozens of camps hosted by college programs.
About a year ago, in March of 2015, I was invited to make my first unofficial visits to James Madison and Syracuse… I was in only in the 8th grade at the time!
The next few months were very busy with practices, tournaments, and more contact by college coaches through my Bandit coaches. I was in a position where I knew I had to start making some big decisions about what schools I wanted to seriously go after and consider, because the recruiting process for softball is focusing on younger players now.
After a couple of my close friends, and teammates made verbal commitments in the Fall of 2015, I decided to accelerate my efforts. With the help of my Bandit coaches, I had unofficial visits and tours set up with Northwestern and DePaul.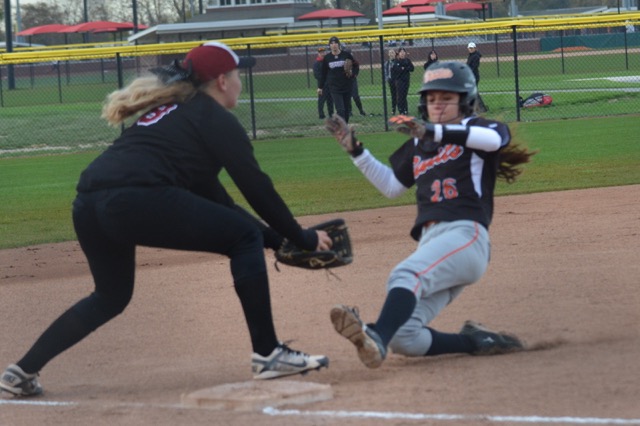 I then attended a camp at Mizzou. All the while I had been keeping in contact with other coaches via my Bandit coaches from the University of Wisconsin – Madison, Louisville, and a couple others.
Along the way I had developed a routine with Coach (Kirsten) Verdun, an assistant coach at UW Madison. I called her weekly to keep in touch and after a couple of rescheduled visit attempts, we finally made it to the UW-Madison campus on January 29, 2016 for my unofficial visit.
Given some of the great offers in the works by the other schools, I decided to verbally accept UW-Madison's offer on February 24th because it was the perfect missing puzzle piece to me!
I want to attend a college known for their academics. I want to play for the Big Ten, at a school somewhere within five hours from home. And I want to go to a college that has a great sports program.
To top it off, the softball coaching staff at UW-Madison is amazing! I feel so comfortable with them. Plus, Madison is simply a beautiful place, so I knew just a few weeks later that I want to make Madison my home in 2019 and beyond.
I've been from Minnesota to Missouri, California to New Jersey, and just about everywhere in between in the last three years.
All because of softball.
Sure, it's been a lot of work. But the opportunity to spend so much time with other girls just like me has been amazing. None of this would have been, or would be possible without my family's support or the amazing coaches I've had along the way.
But if it weren't for all of the other girls that I am proud to call teammates on one team or another, I know I wouldn't be where I am today. We have all made each other stronger in one way or another.
And I can't wait to see what the future holds for each and every one of us. Because I know it is going to be amazing!
See you on the field!
Gabi Carra