Hot 100 2017's… #10-1
Hot 100 2017's… #10-1
Today, we conclude our look at the top 100 players in the 2017 class… here are the #'s 10-1!
May 6, 2016
by Brentt Eads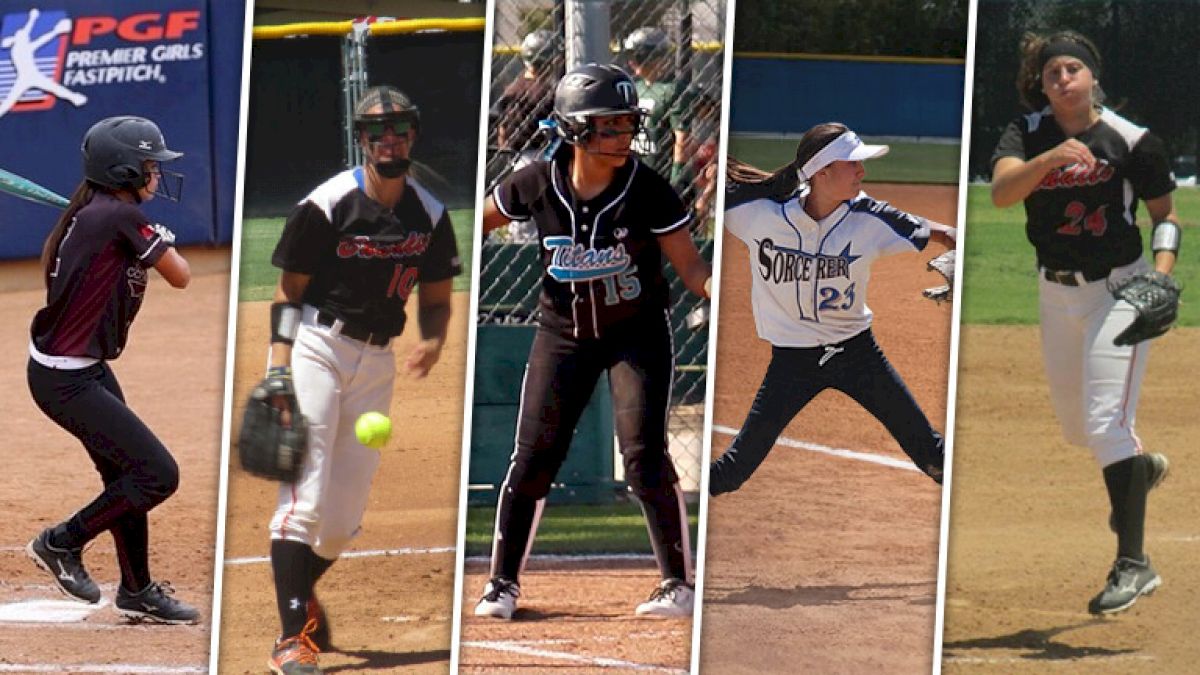 Unlock this article, live events, and more with a subscription!
Get Started
Already a subscriber? Log In
Today, we conclude our look at the top 100 players in the 2017 class… we spotlighted 10 each day and finish the list with the Top 10!

These players were chosen based on input and feedback from college and club coaches who've seen them play all across the nation.

Criteria for choosing and ranking the players including performances at the club and high school levels and projecting how they will play at the collegiate level.

Wrapping up the list, we feature players No. 10 to 1 with standout players from California (3), Georgia, Hawaii, Illinois, Indiana, Michigan, Minnesota and North Carolina.
***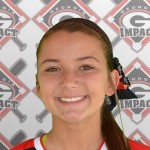 10—Hannah Adams SS… Georgia Impact (Florida)

Hannah has been with the Impact organization since age 12 and she continues to improve her game making plays that leaves onlookers awestruck. Her glove skills and footwork are amazing and she seems to have a sixth sense in knowing where to be and anticipating plays, with a great knowledge of taking best angles to the ball. There are few that are on par with her defensively and last fall for her Georgia high school she had a .984 fielding percentage. One scout said, "Hannah is probably the best shortstop I have ever seen—male or female." On offense she can hit to all fields and has an advanced softball IQ that separates the great from the good. Hannah hit .343 with 25 RBI as a junior to earn All-Gwinnett County 1st Team Honors. At PGF 16U Nationals last summer she led her team with a .444 batting average and had a .667 on-base percentage. She committed to the Gators in January of her freshman year.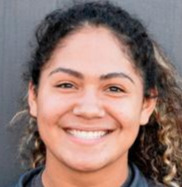 9—Jocelyn Alo C… OC Batbusters – Stith (Cal)

Jocelyn is an amazing story: she lives in Hawaii and commutes to the Mainland to play on the two-time defending PGF 18U National Champion Batbusters. Last year, she was a state champion wrestler, but this season didn't wrestle to concentrate on softball. Jocelyn is a ferocious hitter—one coach described her at the plate as "violent"—and she has a great work ethic and focus. Personable with a winning demeanor, Jocelyn doesn't let pressure affect her; in fact, it's the opposite as she makes the game simple. In high school ball this year, the Hawaiian hit .597 with a slugging percentage of 1.036 and that was after a 2015 season when she hit video game numbers with a .756 batting average and a 2.073 slugging percentage aided by 14 home runs. But it's not just high school ball where she tears the cover off the ball: she normally bats in the 3-hole and against elite pitching last year at PGF Nationals led the champs with a .579 average, two home runs and was second with eight RBI.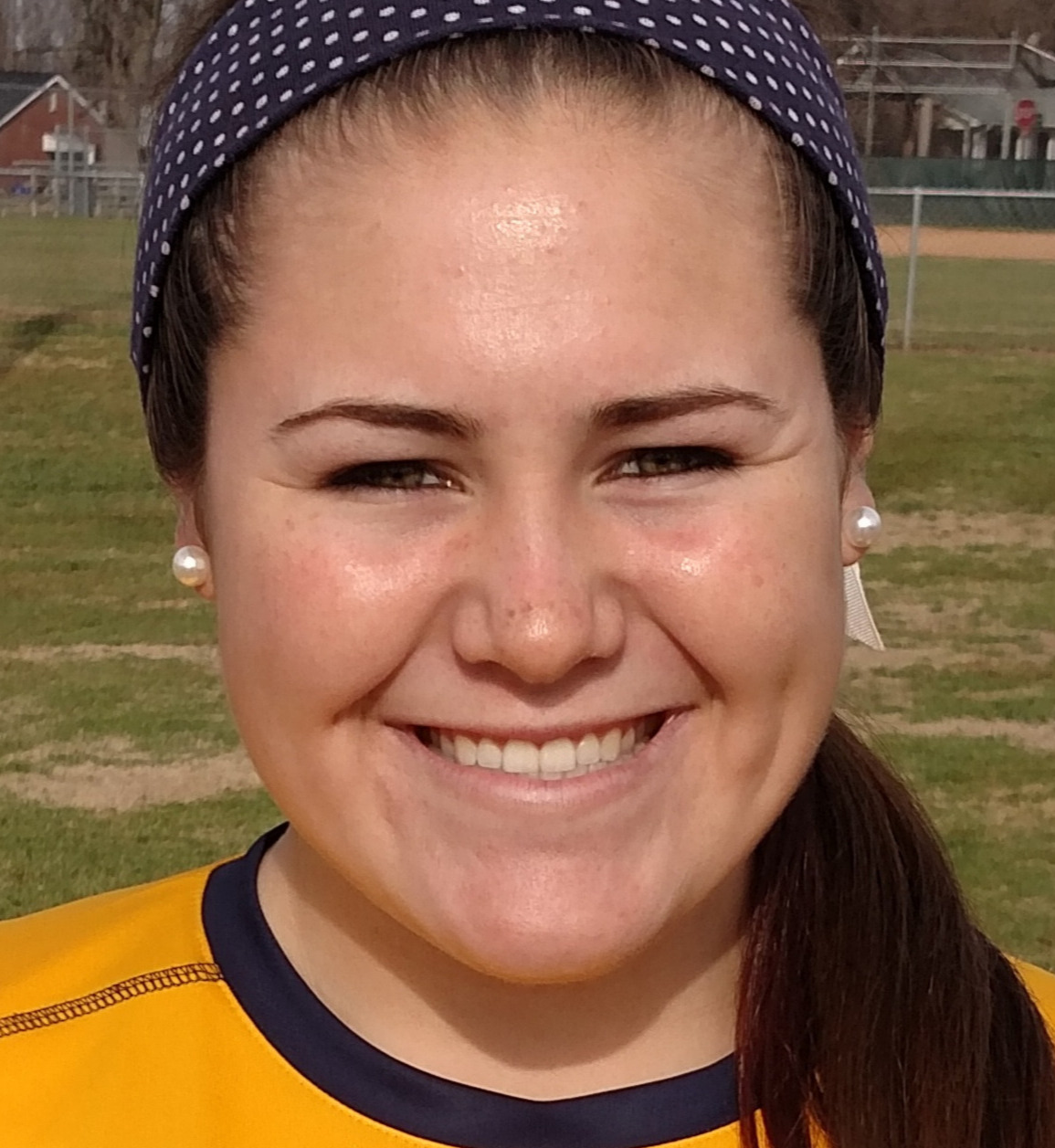 8—Mia Davidson C/3B… NC Lady Lightning (Mississippi State)

Mia is on track to set the North Carolina state career home run record as she has 38 to date as her team enters the playoffs and she has all of next year to obliterate the mark. The top catcher/third base combo player in the class, Mia is hitting a staggering .711 this year, which is actually down from her mark of .729 last year. She has 15 home runs to date this season—four off the state single season record—but she's not just limited to tape-measure home runs. Mia gets on base frequently as shown by her .835 OBP which includes 34 walks this year to only two strikeouts. At PGF 18U Nationals last summer, the catcher led the Lady Lightning with a .583 batting average (7-for-12) and was flawless behind the plate. Mia is a shut-down defender with great hands and a strong arm. She is the leader everyone wants to be around and sets the example with a strong work ethic and desire to improve in all aspects of her game. The North Carolina star and her sister Montana (2016 infielder) committed to MSU in August of 2013.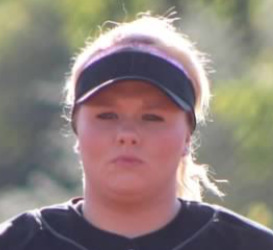 7—Lauren Rice P/1B… Firecrackers- Rico (Missouri)

Lauren is the hardest-throwing pitcher in the 2017 class, regularly throwing in the high 60's and touching 70 mph and even higher at times. One of those happened to be at a Mizzou camp which pretty much sealed the deal on a scholarship. Unlike some power pitchers who stand well over 6-foot tall, Lauren is only about 5-foot-5, but is muscular and stock generating power from her legs and core. She also has movement on her pitches that is unusual and after being down for a bit last fall with an injury, she's bounced back with a vengeance and and is the type of pitcher who, along with 2018 Oklahoma commit Brooke Vestal, can carry a team like the Firecrackers to a national championship. Lauren is also a top-notch hitter and could bat in the 3 or 4-hole at Missouri. Not surprisingly, she's dominated at the high school level and twice has earned Missouri All-State honors and once had a three-game stretch of no-hitters. At PGF 16U Nationals in 2015, Lauren led the Beverly Bandits-Tyrell team with 20 2/3rd innings and a 2-1 record and 1.69 ERA.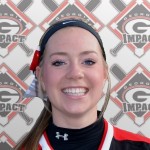 6—Gabby Sprang P… Georgia Impact (Tennessee)

Gabby is a 6-foot lefty who has some of the best movement you'll ever see on her pitches. Her drop ball just disappears and she can locate pitches so well that she racks up big strikeout totals. At PGF 16U Nationals last summer, Gabby led her Impact team to a 5th place tie as she threw in five games and allowed only one earned run in 29 1/3rd inning for a 0.28 ERA. She also had 24 K's to average one per inning. Gabby is very stoic on the mound and wants the ball in crunch time. She doesn't get rattled and is mentally tough. The junior hails from Minnesota and got connected with the Georgia team as her brother played hockey for a coach who also helped with the Impact program. She's in her third full year with the Impact and committed to Tennessee over offers from ACC, Big Ten, Big 12 and other SEC schools. In February of this year, Gabby got to have a pitching lesson with former Vols star hurler Monica Abbott; ironically, Gabby will be the first lefty pitcher at UT since Abbott graduated in 2007.

5—Meghan Beaubien P/1B… Beverly Bandits (Michigan)

Meghan had a magical year in 2015 that pushed her to the elite stratosphere as a franchise-type player. First, she led her Michigan high school team to a Div. 3 state title capping it off with a shutout in the title game and scoring her team's runs with a two-run homer. She went 33-3 with a 0.31 ERA and 456 K's while batting .438 with 35 RBI, a sophomore campaign that won her 1st Team FloSoftball All-American honors as well as the Gatorade State Player of the Year selection. Then, at PGF 16U Nationals, she took her team to the championship game by going 7-2 with a 1.12 ERA and 75 K's in 62 1/3 inning, coming just a hair short of winning the title. Meghan is a lefty with an incredible change-up—perhaps the best in her class if not all of club ball—and complements it with a rise, screw and drop. She's incredibly intelligent and driven and already is adept at understanding her strengths and opposing batters' weaknesses. Meghan is also confident in when to throw which pitch and isn't shy at throwing any pitch—including her 64 mph fastball—at any time.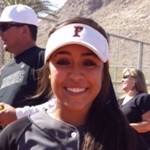 4—Eliyah Flores 3B/OF… Firecrackers – Rico (Oklahoma)

Eliyah is an aggressive hitter who also has developed the patience to sit back and take walks. Coaches have described her as a "professional hitter" who is invested in the educational part of the game. Eliyah breathes, eats and sleeps hitting and understands how to use the whole field. For the second straight year, the So Cal talent put on an impressive display— this season batting .495 with 13 home runs and 31 RBI. Eliyah had a four-game stretch at the end of April where she hit five home runs and showed how she can go on a tear at any given time. She also was a key cog in helping the Firecrackers to a 7-2 record at PGF 18U Nationals, as she led the team with seven RBI and had six walks for a .438 on-base percentage. Another strength of Eliyah's is she is fearless at the plate and loves to be challenged. Defensively, she's solid at third, but can also play second base if needed.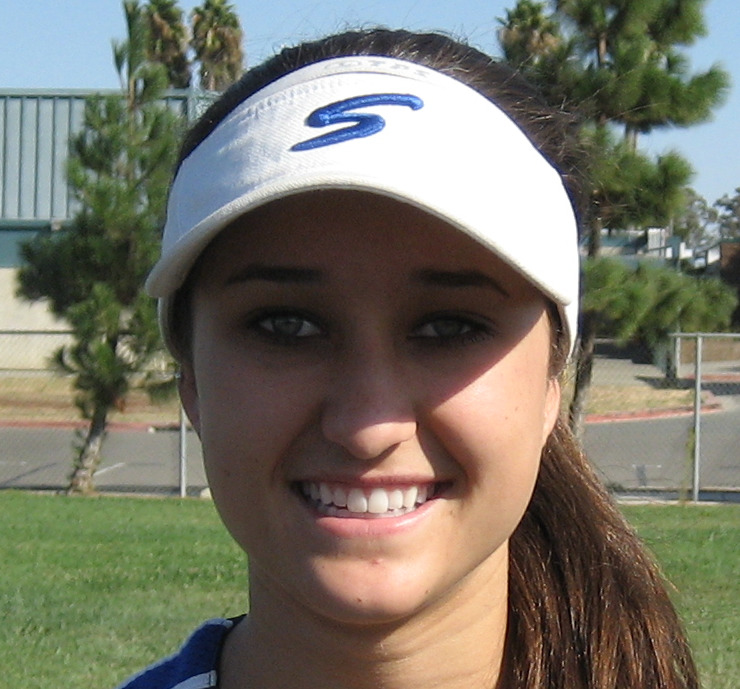 3—Briana Perez SS… Sorcerer Gold (UCLA)

Briana, or "Bri," is one of the most feared hitters and defenders in the game today. She's in her third year of playing 18U ball and eventually will be playing with her sister Kylee, a two-year starter and key contributor at UCLA. Briana has been called a "beast on the dirt" as she can play all the infield and outfield positions and had an amazing season for her Nor Cal team as she hit .688 with an stellar 1.859 OPS. Whether Bri is knocking a drive over the wall or dropping down a sneaky bunt, she's one of the top players in the game. Defensively, Briana is a sooth infielder with excellent range and a strong arm. She had a great week at PGF 18U Nationals as she led the team in average (.520), hits (13), runs (7), home runs (2), RBI (6), on-base percentage (.500), slugging percentage (.840) and OPS (1.340). The type of player you build a program around, Bri verballed to UCLA as a freshman.

2—Alexis Holloway P/UT… Beverly Bandits (Notre Dame)

Alexis is rated the No. 1 pitcher in the country because she has every attribute needed in the circle to succeed physically and mentally. Her change-up and her riseball are her two best pitches and she's learned to dominate the game without having a power blazing heater. However, as time has gone on, her size and speed have increased (mid 60's) and with the mastery of other pitches she's developing, Alexis has become nearly untouchable. One top club coach said it best, "We faced Alexis Holloway last fall in Orlando and all I can say is that I know why you ranked her as the top pitcher—she is awesome and totally shut us down." The Indiana native pitches at Crown Point High, one of the top teams in the nation and undefeated so far this year. The school is ranked in the Top 10 of the FloSoftball FAB 50 because the team has the best pitching tandem in the country: Alexis and Oregon-bound Miranda Elish, who also plays with Alexis on the Beverly Bandits-Tyrell/Conroy club team. The pair led the Bandits Gold team to a 4-2 mark at PGF Nationals last year as Alexis went 1-0 with a 1.82 ERA. In 2014, Alexis led her Bandits 16U team to the title game and lost 2-1, but still had a great week going 6-2 with a no-hitter, 0.93 ERA and 65 K's in 52 innings. Alexis gets the top pitching nod in large part because she's a great leader on and off the field. She has a great softball IQ and knows what her role and what is expected of her. Alexis committed to Notre Dame in September of 2013, right at the start of her freshman year.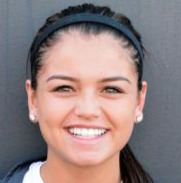 1—Taylon Snow 2B/OF… OC Batbusters-Stith (Washington)

Ken Griffey Jr. once said of his philosophy regarding hitting that it was just "see ball, hit ball." If it only it was that easy for every player, but for Taylon the game is simple for her and, as once coach described it, "her mind is not locked up in execution, it flows for her. It's a gift." And what a gift it is: she burst onto the national scene as a freshman when she hit .567 and set the CIF Southern Section record with 72 hits; perhaps the most impressive stat was that she had at least two hits in each of her last 16 games including four playoff contests. As a sophomore in 2015 Taylon batted .496 with 41 RBI to earn 1st Team FloSoftball All-American honors and this year to date she's hitting .458 with a career best nine home runs. Taylon does it in the clutch too: she was the youngest on the team two years ago for a talent-laden Batbusters squad which won its first of two straight PGF 18U National Championship and in the title game Taylon had a key RBI double that put her team on top. Last year she hit .440 at Nationals and tied for the team lead with 11 hits and seven runs scored as the Batbusters went 7-0 for the wek. Taylon went 2-for-3 in the championship win and had an RBI sacrifice fly that came close to being a three-run home run. But the numbers don't tell the true story about why the Chino Hills, California junior is the No. 1 player in the 2017 Hot 100 this time around. Working with legendary coach Gary Haning since she was literally five-years-old, Taylon is past the point where it's about mechanics and tweaking this or that. She is a natural player with natural gifts including the ability to maintain focus in everything she does and she do it with a smile on her face. Her ceiling is untapped too because she's now learning the nuances of how to play at a high level. Younger sister of Talee, who played at UCLA, and Tannon, a fellow 1st Team All-American last year and current Washington Husky freshman, Taylon has been around softball all her life and with gifts such as a good frame, great athleticism, a strong work ethic and a calm demeanor, it will be exciting to see how much better she can become in the next few years of high school and club ball and ultimately one day playing alongside her sister in Seattle.