Taylon Snow Named No.1 Player in Hot 100 2017 Class
Taylon Snow Named No.1 Player in Hot 100 2017 Class
Taylon Snow, a record-setting infielder and outfielder, has emerged as the top player in the 2017 class and last week was recognized as the No. 1 player in
May 9, 2016
by Brentt Eads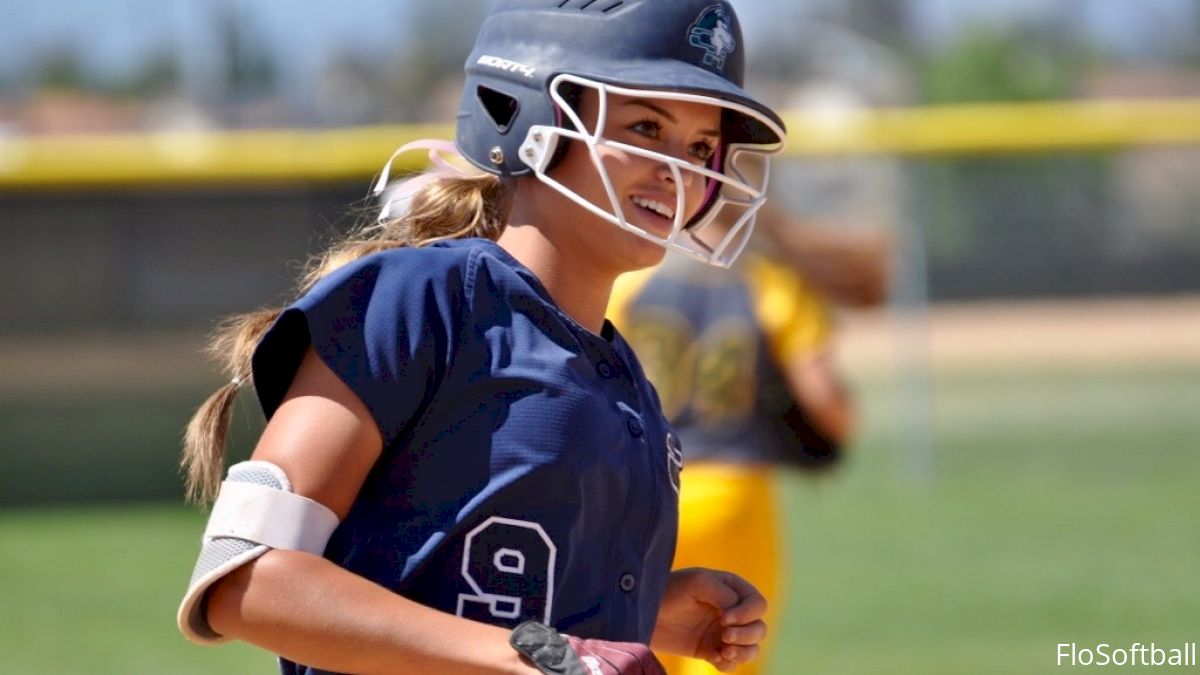 Taylon Snow, a record-setting infielder and outfielder, has emerged as the top player in the 2017 class and last week was recognized as the No. 1 player in the 2017 Hot 100, but it hasn't been all rainbows and sunshine for the Chino Hills, California standout.
Following in the footsteps of her talented softball sisters, Talee--who played at UCLA-- and Tannon--who's a freshman at Washington--it was inevitable that Taylon, who helped lead the OC Batbusters-Stith 18U club team to the last two PGF 18U National Championships, would have the skills to play at the next level, but her softball career almost was derailed before it started.
Quite literally, Taylon got off on the wrong foot.

Five years ago, after playing with extensive pain in her left foot for two years, the young athlete went to a podiatrist and got devastating news.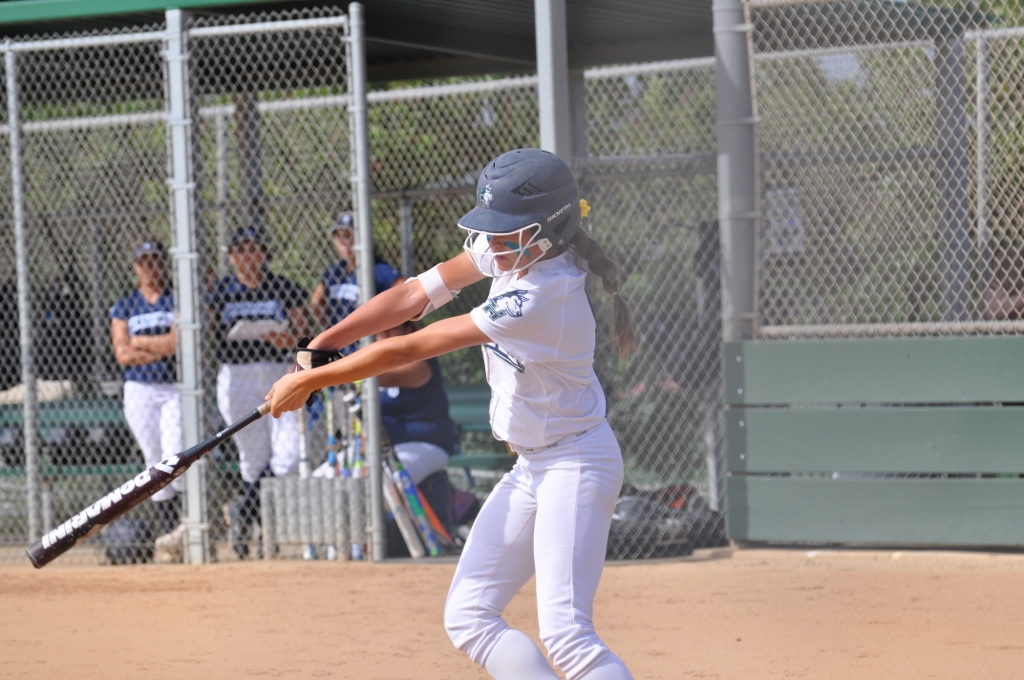 "It was in August, right after PGF Nationals that year, and I was told that I had to have foot surgery," she remembers. "It was because the metatarsal bone where the toe connects to the foot wasn't getting blood circulation so they would have to clean it out. They couldn't do the surgery before then because the growth plates weren't done growing."
She admits to being terrified.
"I started crying in the doctor's office," she continues. "I was thinking, 'What if I can't get back to where I was?' It was nerve-wracking because I had to take my entire seventh grade year off. I couldn't run because it was the back foot and I couldn't pivot. It was one of the biggest years of the recruiting process and I didn't know what that would mean for me."
Fortunately, the surgery was a complete success and--quicker than Taylon, her family and coaches could have even hoped for--she was back for her 8th grade year better than ever.
And her freshman year at Chino Hills High was one for the record books.
Iron Sharpens Iron
Taylon, playing in the same line-up with Tannon, exploded for a CIF-Southern Section record with 72 hits as she batted .567 in 35 games with five home runs and 39 runs scored. Not surprisingly, she earned a slew of honors including 1st team Freshman All-American honors.
Last spring, in 32 games her average dropped a bit to .496, but her RBI (41) and runs scored (41) jumped up despite playing in three fewer games. Playing against top Southern California competition, Taylon was named a 1st Team FloSoftball and USA Today All-American.
As good as Taylon was a year ago, however, she took a back seat to her sibling as Tannon set section records with 28 home runs and 89 RBI in and became the all-time California state record holder with 60 career home runs and 212 RBI. She too was a 1st Team FloSoftball All-American.
Playing with Tannon in the starting line-up for the Batbusters--first in right field and last year at second base--Taylon more than stood her own the last two years at the club level playing with teammates who were among the best in the nation including outfielder Amanda Lorenz (Florida), infielder Sydney Romero (Oklahoma), pitcher Taylor McQuillin (Arizona), catcher Morganne Flores (Washington) and, of course, her own sister.
Taylon came up big in the Batbusters' PGF National Championship games as she went 1-for-2 with a key RBI double in 2014 and batted 2-for-3 with an RBI sac fly that was caught at the fence last summer and was just a few feet away from being a three-run home run.
How it All Started
The So Cal native's path to where she is today got started almost before she could hold a bat in her hands.
Taylon grew up around the softball fields, watching her older sisters play and herself started playing tee ball officially at four years old. Talented even at that tender age, she was always playing up and usually the youngest one on her softball teams.
She dabbled in dance and soccer, but soon was forced to stay with the "family business."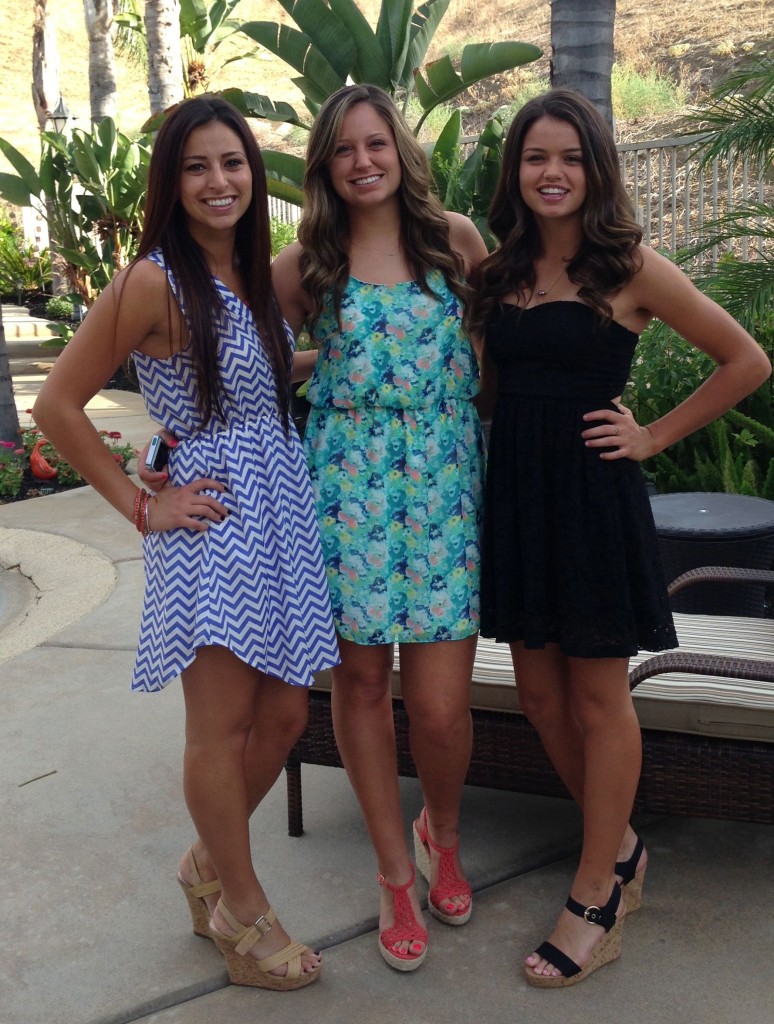 "When I was five or six, I loved soccer, but I was always competitive and kind of a ball hog," she admits. "The parents started complaining I wasn't passing enough so I thought, 'I think I'll stick with softball!'"
Her older sister, Talee was playing with legendary coach Gary Haning, who started and coached the OC Batbusters for over three decades and won multiple national titles, and he saw at that young age something in Taylon. At the ripe old age of 5, he converted her to the left side.
"I believe it came naturally to me," the athlete says. "Gary saw me running around with my dad and thought I was quick and would be best served to go lefty."
Taylon confesses she didn't totally give up hitting from the right side… well, not at first.
"In rec ball I'd sometimes switch to the right side if I had two strikes," she laughs.
Pictured above: Talee, Tannon and Taylon Snow, in a photo taken three years ago.
Batbuster for Life
Coach Haning began working with Taylon and saw that she had a special talent right away.
"Taylon is a natural softball player," he begins. "She has the ability to maintain focus in everything she does. She's always smiling and never, ever had to push her or make her try to do things she couldn't do. To this day, you watch her slap, for example, and she'll leave the bat in the strike zone. I've worked with hundreds, if not thousands, of slappers and about only have 10 have understood that concept."
Taylon has benefited from working with two more of the best coaches in the club game: Mark Campbell, whose Victory USA team led by Taylon won the ASA 10U National Championship, and Mike Stith who has coached the Batbusters 18U team the last few years and has trained Taylon since she was five.
Like Haning, Coach Stith says Taylon's success comes because she makes the game simple and doesn't overanalyze anything.
"Her mind is not locked up in execution," he explains. "It flows for her, it's a gift. Taylon doesn't put a lot of pressure on herself, she doesn't overswing or worry about what pitch is coming. She just plays and makes you play and she'll usually beat you."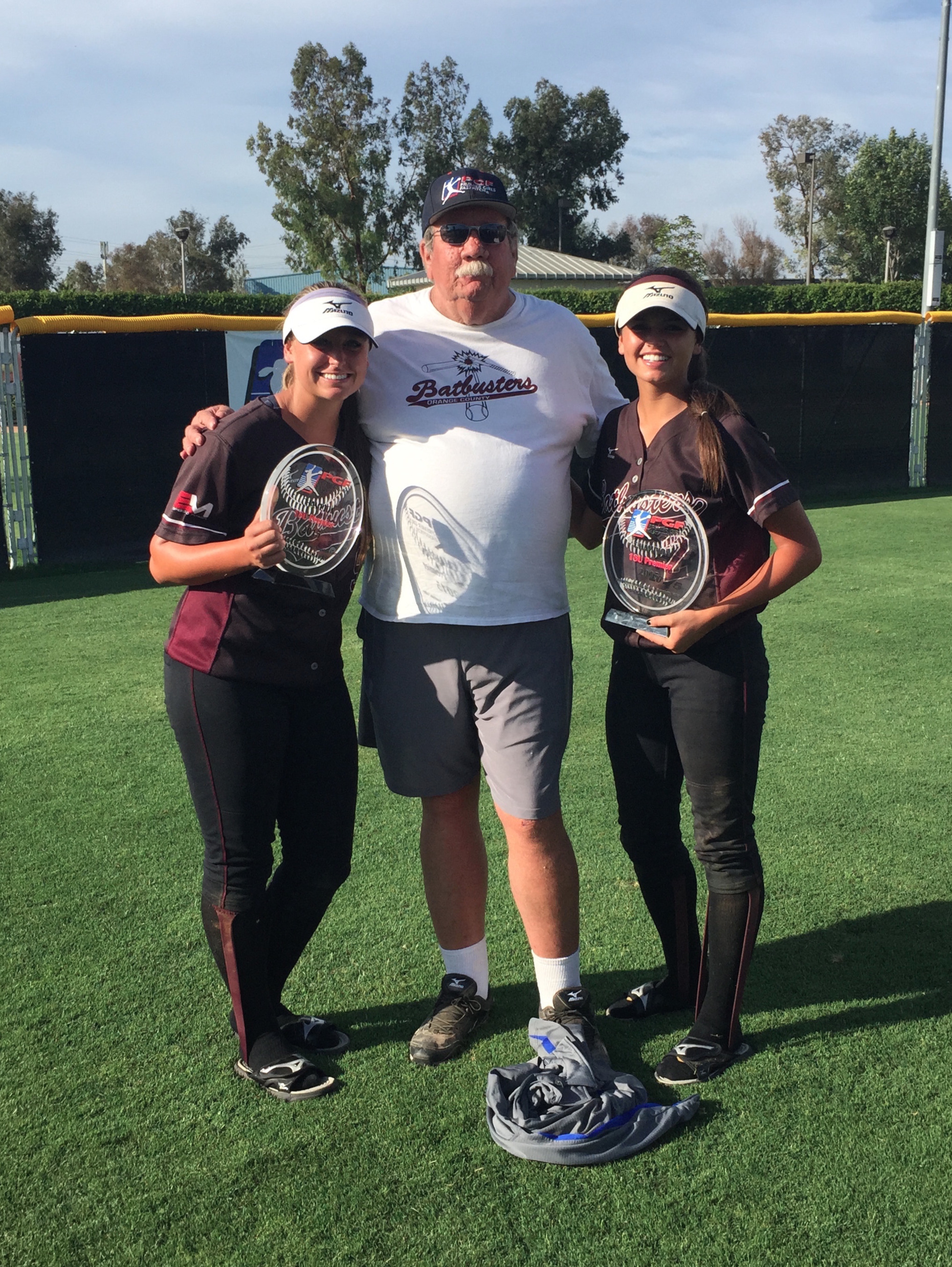 Taylon adds, "I tend to not overthink, I just enjoy the game. I let the coaches fix something they may see I need to correct. I'll listen, make the correction and just try to play my best."
"I believe that if you think too much about it, you're setting yourself for failure. If you relax, success will come."
Craig Snow, the girls' father, credits the Batbuster coaches with helping put Taylon where she is today.
"The countless number of ground balls Mike has hit her and the reps off the tee and side toss from Gary have made her thrive over the years. Taylon has been so fortunate to watch her two older sisters play at the highest level and now she has played for the top coaches in the nation."
Pictured above: Tannon, Gary Haning and Taylon after winning a PGF National Championship.
The father continues: "Seeing Taylon play in two PGF National Titles in a row has made us immensely proud parents. Its an awesome feeling knowing our daughter is part of such a prestigious organization playing side by side with the nation's top players."
Haning appreciates the compliment, but says Taylon's success started in the home.
"Craig and Trista have done a good job with all three girls--they're all bright, happy, smiling kids--and each is a product of a very good home environment as well as a softball environment."
Playing to Her Strengths
On the field, one of Taylon's strengths is she can play multiple positions. She's line up in right field, at second base and Stith says she'll start at shortstop this year.
"That's my favorite position and I hope to be there long-term," Taylon admits, "but I will play centerfield if I have to. Just to be on the field is a privilege."
A year from this fall, Taylon will play in the same purple and gold Washington Husky colors as Tannon and she says she's greatly looking forward to that day.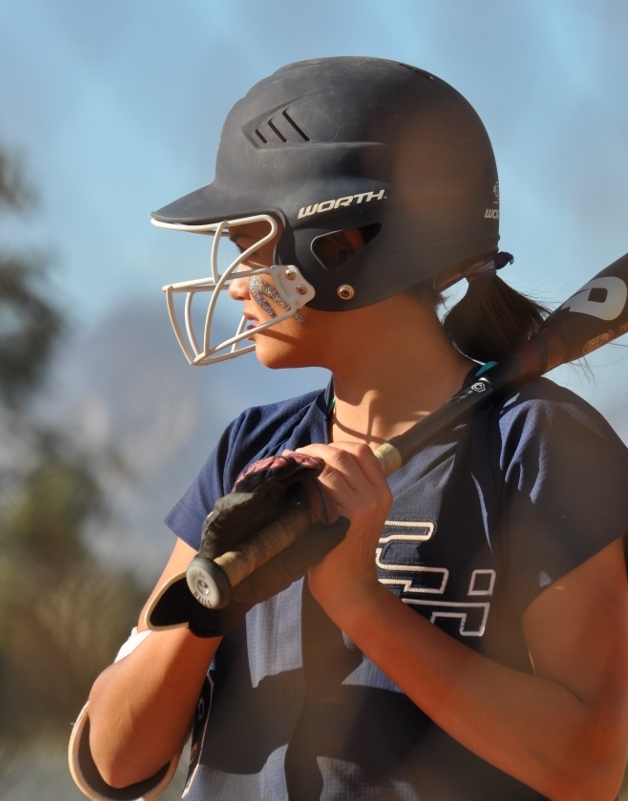 "Seeing Tannon go off to college was probably the hardest thing I ever had to go through," the younger sister says softly. "Walking into her room just wasn't the same after she was gone. During our high school years, she was my best friend and we're both very family-oriented kids. We're a close family and like to do things like go to Mammoth Lake to fish or go camping."
Originally, both younger players committed to Arizona State, but when Clint Myers left to go to Auburn, Tannon and Taylon opened up their recruiting again and upon visiting the Pac-12 school coached by Heather Tarr, decided they wanted to go to Washington together.
"Seattle is a beautiful city," Taylon explains, "and I loved everything there--the area, the coaches, the players. Tannon and I always wanted to play together in college and we'll have two years together to go out with a bang. I'm so happy we'll be at the same school, that's what makes it really cool."
Til then, Taylon has a lot more high school and club softball to play. She'll be a leader on the Batbusters this summer and still has the Chino Hills High playoffs this year to worry about in the short term.
Still, after looking back on her scary foot surgery, Taylon says she's grateful for the opportunities given her and knows she still has a lot of work to do.
"I'm only 16 (years old) and I have so much time ahead of me and I'm still chasing my dreams. You have to keep working on things, it doesn't come easy at all, but the great thing about softball is, the amount of time you put into this sport will eventually pay off and get you somewhere."
"My philosophy is simple: follow your dreams and don't give up. You can't let one game set you back, you have to keep going forward and fighting for it. But if you do, and keep working hard, the sky's the limit."
Related:

Hot 100 2017 Rankings List
Kinzie Hansen Named No. 1 Hot 100 2019
Meet No.1 Hot 100 Player Miranda Elish