Club Profile: Tennessee Mojo 2021
Club Profile: Tennessee Mojo 2021
As we countdown to the No. 1 12U Club team, we highlight one of the teams in the Top 10. The Tennessee Mojo are the 12U group to watch this summer. The orga
May 20, 2016
by FloSoftball Staff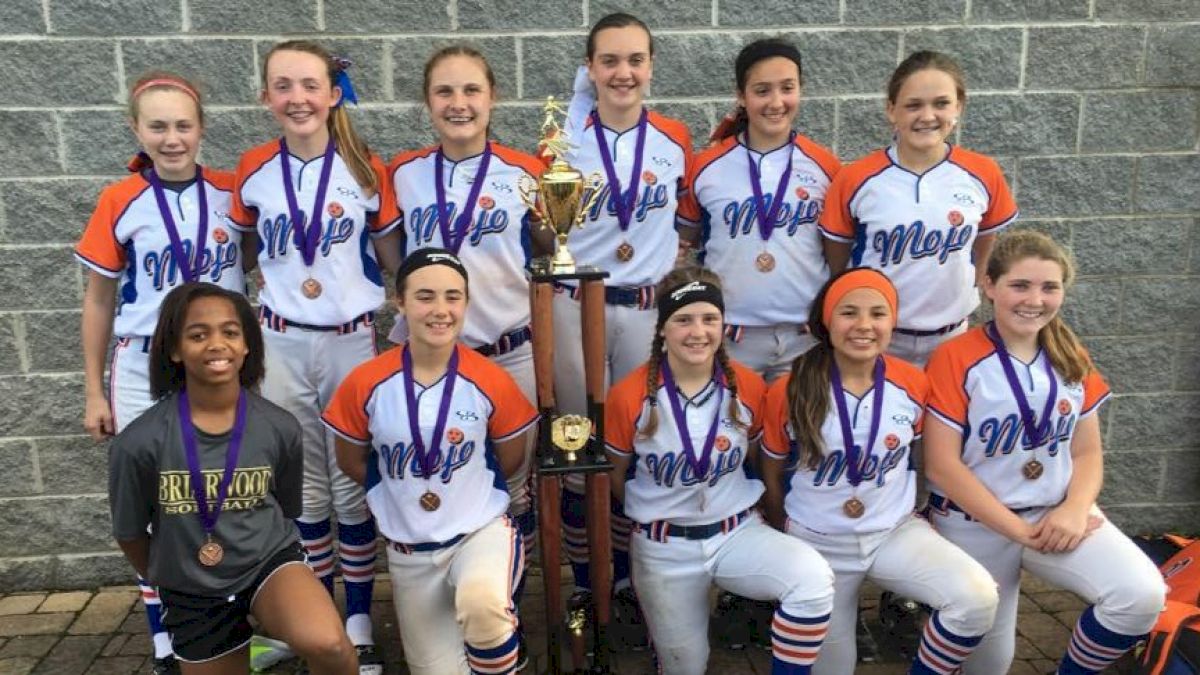 As we countdown to the No. 1 12U Club team, we highlight one of the teams in the Top 10. The Tennessee Mojo are the 12U group to watch this summer. The organization started in 2009 and have groomed one of the hottest 12U teams east of the Mississippi.
See the FAB 50 12U Club Rankings
When did the team/program start and how/why did it come to be?
We started Tennessee Mojo Fastpitch in 2009 with a group of girls from a local league, pretty much an all-star team playing 7u.
Where are you based? Where do your athletes come from?
We are based out of Cookeville, TN. We have girls from all over Tennessee, a couple from Kentucky, one from Indiana and one from Alabama.
What was the purpose of creating the team (showcase players, win titles, develop skills, etc.)?
We wanted to teach the fundamentals that I thought so many teams and kids were missing. I thought if we started early with kids that wanted to learn, we could help shape them into complete players physically and mentally. In doing this we wanted to give our kids a place to play competitively. The more we competed the more we strived to be the best. In 2010, I decided I wanted to put a team together to compete nationally and win a national championship.
What have been some of your successes in terms of winning or placing at events?
Tennessee Mojo Fastpitch has won multiple National Championships in 8u, 10u and competed as a first year 12u. Right now Mojo 2021 is our oldest team in the organization. This team has won 3 8u Nationals including the USFA 8u World Series and won the 10u USFA World Series and 10u ASA/USA National Championship in 2013.
What makes the organization unique?
We have a special group of girls and parents that have bought into the "Tennessee Mojo" name and brand. We are relatively young organization with 2003 birthdays being our oldest group of athletes.
What's your softball background and how did you get to the point of leading the team?
I played college baseball and coached a couple travel baseball teams, when I had daughters I started coaching them. I have always loved to be able to teach kids the game and to compete.
How many teams are there in the organization overall?
Right now we have 8 teams in the organization, with the 9th and 10th team starting this summer!
Has there been a key moment or defining experience in the team's history?
Being the first team from Tennessee to win the 10u ASA Nationals would have to be our defining moment as an organization. Mojo has also finished 1st or 2nd in the USFA 8u World Series the last 4 years and won first place in two of those years.
What is your primary focus or goal with this team?
Our focus has always been to compete nationally and to win National Championships while preparing the girls for the next level of competition. We are focused on winning the PGF Nationals and USA Select Elite Nationals.
What do you think are the strengths of the team?
Our strength of this team is our pitching and defense. We take pride in having the smartest softball players. Defense wins championships and I have always coached this way. We take pride in making all the routine plays and not letting teams score.
If there is one thing you would say that separates you from other club programs, what would it be?
We started from scratch. We don't have the big name and have not joined other big organziations, we have built our own Name and our own brand. These girls are the girls that the younger girls look up to. We have great parents that have bought in to our process and the girls chemistry is off the charts.
Anything else interesting or fun that I could use to portray your team as a top organization?
These girls on Tennessee Mojo 2021 have 5 National Championships to their name. These girls are from all over and do not get to practice like other teams, they do their work on their own. We will get together a couple times throughout the fall and Spring and practice on team aspects for 8-9 hours on a Sat or Sunday, but for the most part we don't get that much time together. The other interesting fact is we have a core group of about 6-7 girls that have played together for the last 4-5 years.
Meet the Tennessee Mojo 2021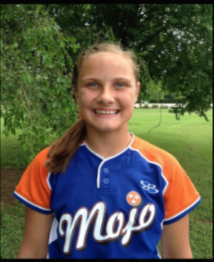 C/3B Aubrey Barnhart (2021, uncommitted) 
Pleasant View, TN
Aubrey is a special player that is one, if not the top 2021 hitter in the country. She is a lefty that hits for a high average and has power from gap to gap. She has a big build, strong arm and is a very hard worker. She has a 1.90 avg. pop time and will continue to get better as she gets older. She is already on several SEC coaches radar.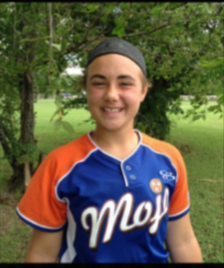 C/3B Jaycee Goodwin (2021, uncommitted) 
Paris, KY
Jaycee is a hardnosed, gritty, plays at 100 mph all the time player. She has a great work ethic and very polished skill set as a Catcher. She is a great receiver with a strong arm. What sets her apart from most catchers is her size and speed. She has a D1 build and speed for a catcher. She has a big time arm and is a consistent 1.90 avg pop time to 2b. She hits for a high average and is a threat to steal a base with her speed.
1B/OF Jordan Key (2021, uncommitted) 
Livingston, TN
Jordan is a great player that brings a lot to the team. She hits for high average and executes very well, whether it's a sac bunt, bunting for a hit or executing a hit and run. She does everything we ask her to do. She is one of the best defensive first baseman in the country. She is a very solid corner outfield and has deceptive speed.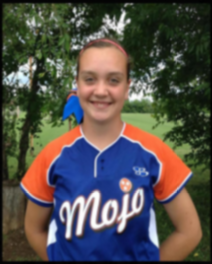 P/1B Keri Munn (2021, uncommitted)
 Manchester, TN
Keri has a D1 frame, already standing at 5'11" at 12 years old. She is one of the top pitchers in the country in 12u. She has big time potential and brings a lot to our team. In the circle, her fastball avg between 55-58, she has great command and very good off speed to go with it. At first base, she is a big target that is nice to have! Offensively she hits the ball hard and has a ton of upside.
2B/OF Kinsley Blackfox (2021, uncommitted)
 Mt. Juliet, TN
Kinsley is a very versatile player that can play anywhere on the field and be the best at that position. You love having a kid like this on your team because of her versatility and willingness to help the team at any cost. She is a hard worker that has big time potential. She executes very well and is showing more and more signs of power for her small frame.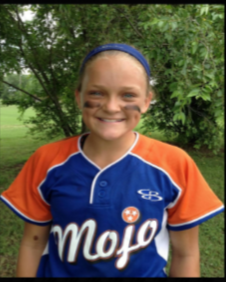 SS/CF Cayden Baker (2021, uncommitted) 
Knoxville, TN
Cayden is a phenomenal athlete that can play SS and CF. She has tremendous speed and is a very heady player. She is getting better and better every at bat from the slapper position, also has power to swing away. She puts a lot of pressure on opposing defenses with her speed and ability to get on base from the lead off position. She is already on several radars because of her athleticism."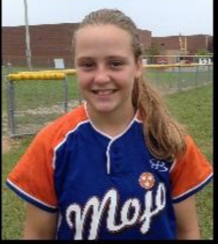 SS/2B Allysen Alexander (2021, uncommitted)
 Spencer Co., KY
Ally is a middle infielder with a cannon for an arm. She has a lot of range and has the arm to get people out. She has a great glove and is a very smart infielder. Offensively she has a ton of power from the left side. She hits the ball to the opposite field with tons of power. This fall she has worked hard on pulling the ball more and has turned into a great hitter form gap to gap. She has bat control to hit in the two hole or power to hit 3-5. She is a very hardnosed player that is usually has one of the dirtiest uniforms when leaving the park.
OF/P Savannah Jones (2021, uncommitted) 
Danville, IN
"Savannah is a very underrated outfielder and hitter. She came to us as a pitcher and we have been super impressed with her offensively and defensively. Defensively she can go get it in the outfield. Offensively she gives us power in the middle of our lineup. She is a very good pitcher that has tons of upside. She is avg 51-54 with her fastball but hits her spots better that most 12u pitchers. Her ability to get people out is due to the fact that she hits her spots and her off speed has a very tight spin. She works that ball inside as well as outside as good as any 2021 graduate."
OF/1B Blake Cherry (2021, uncommitted)
 Cookeville, TN
"Blake is the ultimate teammate. She has great fundamentals and very knowledgable of the game. She has a great swing and hits for a high average. She is a great outfielder that makes the routine plays. She has tons of upside and great work ethic. Offensively, she executes situations very well and knows her role in the team. She is a great team player that brings a winning attitude to everything she does."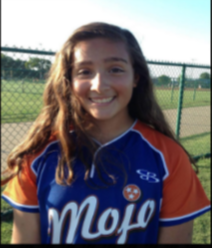 P/OF Elena Escobar (2021, uncommitted)
Spring Hill, TN
Elena is another top 2021 pitcher in the country. She is a very hard thrower that throws numerous pitches. Her fastball is between 58-62mph. She has just gotten to where we are working on her rise ball that will take her to the next level in 12u. She is ahead of the game when it comes to the circle. She has the mental toughness that most 12u girls don't have. She has great work ethic and has what it takes to pitch at the D1 level. She is already on a lot of big time schools short list. Offensively she is a power hitter that hits for a high average as well.
CF/2B Lydia Coleman (2021, Uncommited) Birmingham, AL
Lydia is a special athlete. She has tons of speed and is a very tough out from the left side. She has great bat control and is very polished as a slapper. She reads the defense very well and as the ability to bunt, soft slap or slap for power. She is very raw in the OF, but can cover gap to gap. She continues to get better and starts as a 7th grader on her high school team. She was in the top 5 of the fastest kids at the University of Florida winter camp.