For most of us softball players, our dads have been key influencers and drivers in our softball careers. Some have juggled the role of dad and coach. No matter the role, our dads teach us little things that leave a lasting impression. Lessons that we carry with us for a lifetime. Here are a few moments and lessons our dad's have taught us:
Caitlin Lowe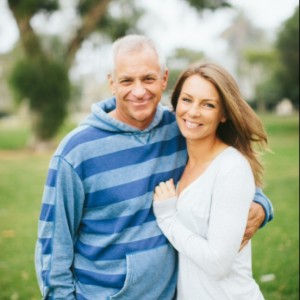 I love talking about him in relation to softball because he is a major reason why I fell in love with the game. He was never about stats, results, getting recruited, or any of that stuff.
He taught me how to give everything I had to the present moment. If I was in school, then I should be the best student I could possibly be. If I am gonna take ground balls, then I should strive to be the best at that too.
And in the end, win, or lose, he was my dad at home. He loved me regardless of the outcome. And for that I am forever grateful.
Blaire Luna

He's taught me to never give up on my dreams. There have been multiple times in my life where I've been told by others that I wasn't good enough to make it to the level I'm at with softball and he was the one person that believed in me and always had faith in me. He was the one person that always had something positive to say to pick me up when I'm down. He is my best friend and someone I cherish in my life.
Natasha Watley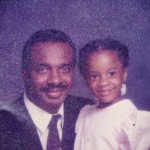 My dad has taught me to be even keel in everything I do. He would always say, "whether your losing or winning in a game or life no one should know. "
At the Colorado tournament, my team (Athletics) was playing the Batbusters. Game tied, runner on third, one out and the ball was hit to me at shortstop and the runner breaks home. I had an errant throw home, runner scored and we got sent to the losers bracket and was going to have to play the Batbusters again for the championship game if we won the next game.
After the throw I was devastated, crying, pouting, feeling bad for myself. My dad pulled me to the side in between games and told me there was a high chance we will play the Batbusters again and said I needed to pull it together. He said that although I made a mistake, I need to hustle off the field and not give the other team any satisfaction that they defeated me…ALWAYS have a poker face whether you do bad or good!
Megan Willis

My dad has always been my number one fan and supporter. He was the first person to teach me how to play catch, but after that he knew when to leave it to the coach. He has also been the person in my life who taught me to stick up for myself and to ask questions.
One of the most valuable lessons my dad taught me was through an experience. I was 11 or 12 years old and as a family we had to decided to switch travel ball teams. Here's the catch, the team I was on was my best friend's dad organization and he was the coach. My dad told me, " If you honestly believe this new team is in the best interest for yourself then you can go talk to your coach yourself and tell him you will be leaving his team.
This was honestly the scariest thing I had ever done. At the time I hated my dad and thought he was punishing me. However, looking back now…it was one of the greatest lessons he had ever taught me. He taught me to take responsibility for my choices and to have respect for both myself, my coach and team. To be ok and confident with making a decision I believe in.
Stacey Nuveman Deniz
"Potential and a nickel will get you a cup of coffee." – Tom Nuveman
Basically, he's taught me that you can have all the potential and ability in the world, but if you don't put in the work, all that potential amounts to a whole lot of nothing.
Chelsea Spencer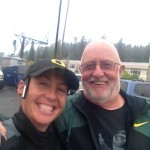 My Dad has taught me so many things in my life it is hard to narrow it down and pick out ONE thought or life lesson I have learned from him. Other than hard work, dedication and what it means to give your word to someone, one of the most important life situations he has taught me is that you will see the same people you do going to the top that you will when you fall to the bottom.
He says, "YOU BETTER TREAT THEM WELL BECAUSE YOU NEVER KNOW WHO YOU WILL NEED TO CALL UPON ONE DAY TO HELP YOU." This has been his greatest advice to me. A lot of people will think they "made it" and forget who helped them. That will never be me because I know that change can happen in an instance. He has taught me how to be a great person to everyone. He taught me how to network and be kind to all.
My dad is a special person and great father. My dad and my mother are my inspiration in life. They made me who I am today. The long drives to LA for softball tournaments, the great life advice they have given me and what it means to be a hard working American has given me a solid foundation for success. Happy Fathers Day Dad. I love you.
Thank you Caitlin, Blaire, Megan, Stacey, Chelsea, and Natasha for sharing!